UK Basketball: Grading Willie Cauley-Stein's Play After Nerlens Noel's Injury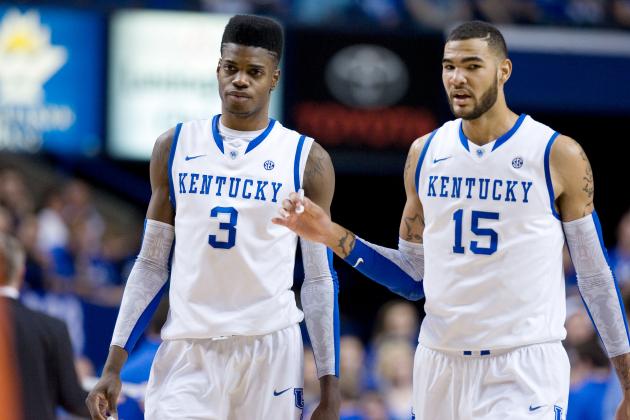 Mark Zerof-USA TODAY Sports

The Kentucky basketball team finds itself squarely on the bubble with March right around the corner, and after Nerlens Noel's season-ending knee injury, Willie Cauley-Stein will play a major role in how this season ends for the Wildcats.
When Cauley-Stein arrived on campus, there were three other freshmen receiving more fanfare. However, he impressed in a backup role at the beginning of the season, and with a strong finish, Cauley-Stein could end up in the lottery if he decides to enter the upcoming NBA draft.
Here is a very early look at how Cauley-Stein's play graded out in the two games since Noel's injury.
Begin Slideshow

»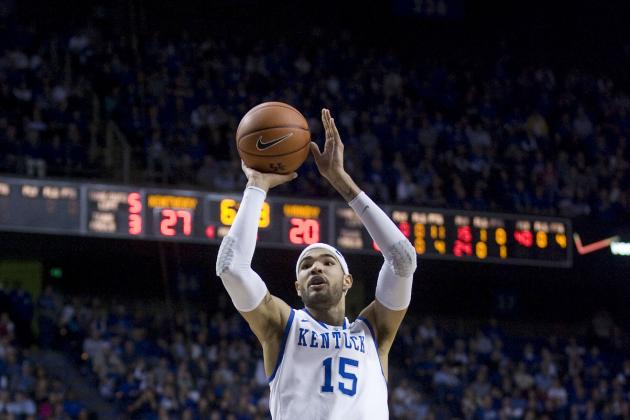 Mark Zerof-USA TODAY Sports

Offensively, Willie Cauley-Stein was further ahead of Nerlens Noel even before the injury. Cauley-Stein has shown the ability to score close to the basket with both hands, and he has a nice touch, which was on display against Vanderbilt when he hit a jumper from the free-throw line.
The key for Cauley-Stein is activity. Cauley-Stein was a complete nonfactor on the offensive end against Tennessee. He could frequently be found standing around, completely uninvolved with what was going on. He ended the game with just two points on 1-of-4 shooting.
Against Vanderbilt, it was a different story. Cauley-Stein was active, setting screens and posting up with a purpose. He scored 20 points while making 8-of-10 from the field.
Grade: B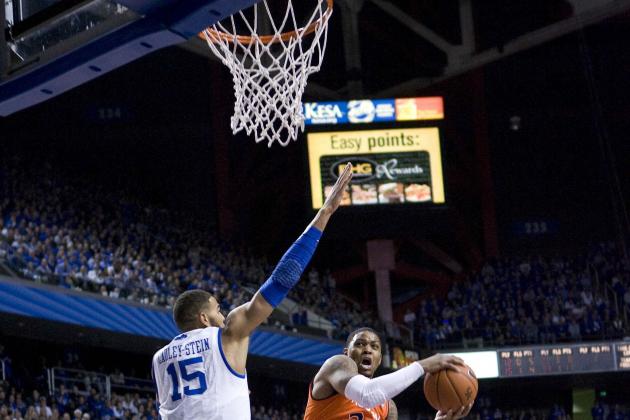 Mark Zerof-USA TODAY Sports

Willie Cauley-Stein is an excellent shot-blocker. That was well-known before Noel's injury, and Cauley-Stein has five blocks in the last two games. He had two blocks in the last minute to help seal the win against Vanderbilt on Wednesday night.
Outside of the shot blocking, Cauley-Stein can do a little better job being more engaged. His pick-and-roll defense leaves a little to be desired. As is the case on the offensive end, Cauley-Stein just needs to do a better job being consistently active.
Grade: B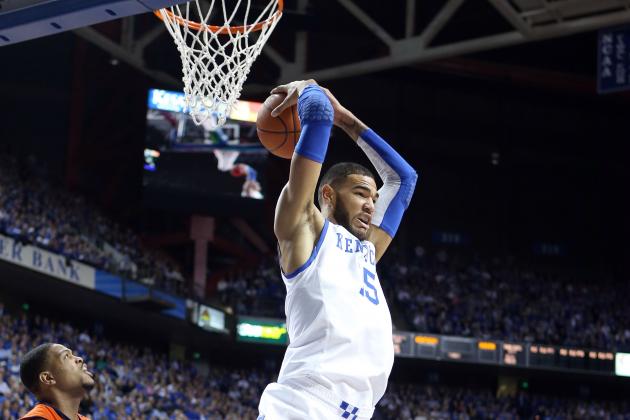 Andy Lyons/Getty Images

Despite his size, Willie Cauley-Stein has not shown that he is an elite rebounder. He has only pulled down double-digit rebounds twice all year, and that came in games against Eastern Michigan and Samford.
In the last two games, Cauley-Stein has pulled down nine total rebounds. He had just two in 23 minutes of action against Tennessee. Five of those boards have come on the offensive end, but Kentucky needs him to be more aggressive on the glass.
Grade: C-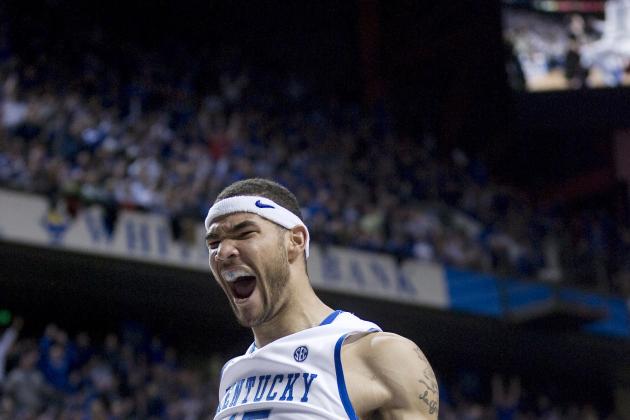 Mark Zerof-USA TODAY Sports

Nerlens Noel was the only player on the roster who seemingly brought it every single night, and the last two games, Willie Cauley-Stein has done a decent job setting the tone for the Wildcats. Before the wheels completely fell off at Tennessee, he did a nice job battling down low with Jarnell Stokes.
Cauley-Stein moves extremely well for someone his size. He has run the floor well the last couple games which has resulted in some transition buckets.
Obviously, it's tough to duplicate the type of effort Noel gave every night, but Cauley-Stein has done an alright job with his energy level.
Grade: B+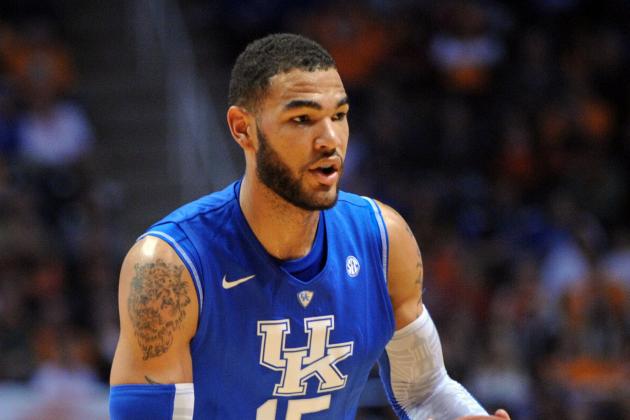 USA TODAY Sports

Willie Cauley-Stein has all of a sudden found himself in a role that he probably didn't expect to play at the beginning of the season, and it is easy to see him getting used to the increased workload, especially against Tennessee. He played a season-high 32 minutes against Vanderbilt, and that will obviously continue through the end of the season.
There have been flashes of excellent play from Cauley-Stein these last couple games. Kentucky will need much more of that if it expects to make the NCAA tournament.
Grade: B