Wisconsin Football: 3 Significant Changes Gary Andersen Will Make to the Badgers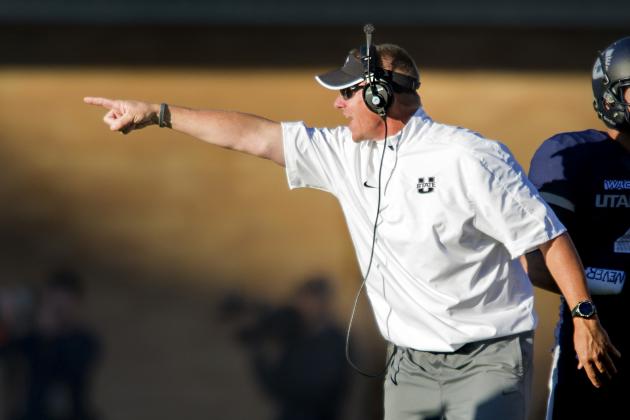 Douglas C. Pizac-USA TODAY Sports

Change is never easy, but sometimes it can be a good thing. In the case of the Wisconsin Badgers, it's a team that hasn't undergone much change over the past few decades in the coaching department.
Over the span of 23 years, the Badgers only had two head coaches—Barry Alvarez and Bret Bielema. Under their collective reign, Wisconsin won three Rose Bowls and appeared in six, including a current three-year streak that new head coach Gary Andersen will look to keep alive.
Even when Bielema took over in 2006, there wasn't much of a turnover because he was Alvarez's hand-picked successor, and the mantra of pounding the football and running a pro-style offense remained while some of the Alvarez staff stayed on board.
Some things may stay the same under Andersen, who built the Utah State football program from the ground up in four years, but there will be some significant changes to the Wisconsin football way.
Begin Slideshow

»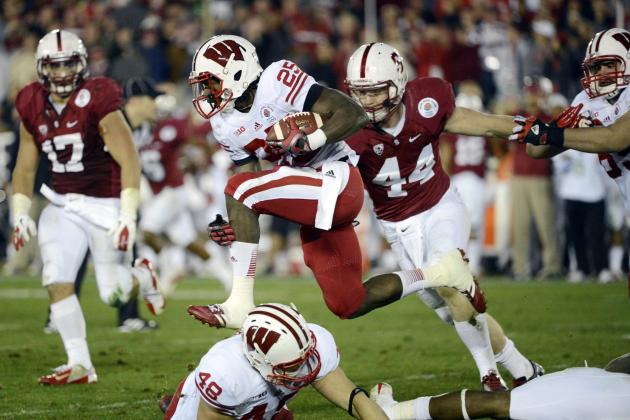 Richard Mackson-USA TODAY Sports

In Andersen's last season at Utah State, he exclusively used a spread offense to accommodate dual-threat quarterback Chuckie Keeton. While he is bringing in an offensive coordinator who used a pro-style offense at San Diego State in Andy Ludwig, Badger fans should still expect to see some spread option looks on offense.
Ludwig may have ran a pro-style look, but he also put the quarterback on the move quite often. If junior college recruit Tanner McEvoy happens to win the starting job in the fall, then Wisconsin may just ditch the power run game altogether and use a spread, or even pistol, offense.
There is a good chance that McEvoy wins the job since he will be the best quarterback Andersen recruited in his short time at Madison, and he has more of a connection to the head coach than guys like Joel Stave, Curt Phillips and Bart Houston.
Regardless of who wins the position battle under center, Andersen said he was going to use the spread, although before he landed McEvoy, he said the pro-style, ground-and-pound offense would remain, as well. That could very well change should McEvoy beat out the competition.
If using the spread results in success, that's all that matters, but if diverting from the conventional run game hurts the Badgers, fans will begin to second guess Andersen's hiring.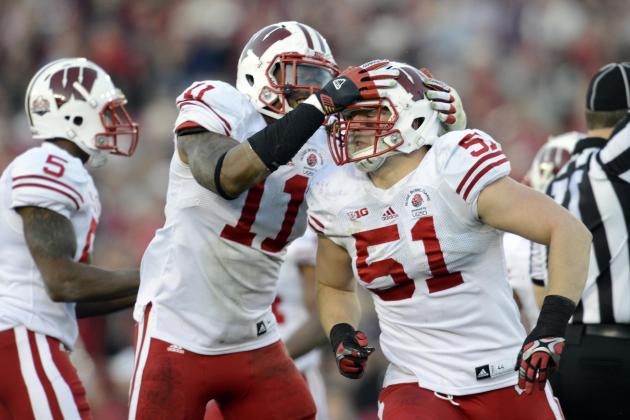 Robert Hanashiro-USA TODAY Sports

Not only did Andersen bring in a new offensive coordinator, but his defensive coordinator from Utah State, Dave Aranda, followed him to Wisconsin. The Aggies happened to use a 3-4 formation on defense and had aggressive tendencies in the secondary, as well as with the blitz.
During the Bielema years, the Badger defense played relatively soft coverage on the outside and relied heavily on its front four to get after the quarterback. While it's not yet official that Wisconsin will make the wholesale change to a 3-4 defense, Aranda has already said that his defense will at least use the 3-4 on occasion.
That was an enticing prospect for highly regarded defensive end recruit Alec James. Aranda told James he could be used standing up in the outside linebacker position and drop back into coverage once in a while while serving mainly as a blitzer, convincing James to stay on board after Bielema left for Arkansas.
Whether the Badgers are in a 4-3 or a 3-4, fans can expect to see a much more aggressive style and a turnover-oriented defense, much like that of the Green Bay Packers in recent years under defensive coordinator Dom Capers. Wisconsin has been a good defensive team lately, but to see it take more risks will create more excitement around the program.
By failing to create turnovers last season, the Badgers were unable to jump-start their often stagnant offense, so should the 3-4 defense result in more turnovers created, that could have a significant impact.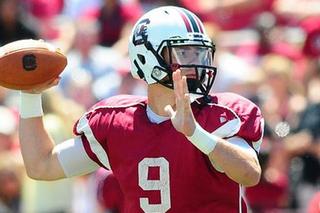 Photo courtesy of 247sports
At an institution like the University of Wisconsin-Madison, the thought of recruiting junior college athletes seems like an afterthought.
It's a top-notch university that requires plenty of dedication to academics, as well as presenting yourself well while avoiding off-the-field issues. The general assumption made about JUCO kids is that they are attending a junior college because they aren't smart enough to attend a school like Madison or have too much baggage to do so.
McEvoy, who came from Arizona Western College, originally left South Carolina his freshman year following his arrest for driving and consuming. Andersen also recruited safety Donnell Vercher, who attended Fresno City College and has two years of eligibility remaining.
Both players could wind up contributing right away due to uncertainty at quarterback and three vacancies in the secondary. While Andersen said he isn't necessarily going to recruit a bunch of kids every year from the junior college ranks, he will continue to recruit JUCO athletes as long as he's at Wisconsin, partially because he was a junior college player himself.
Andersen brings a unique perspective in that regard, and it makes sense to look at junior college players to fill immediate needs, considering they have more experience than kids coming right out of high school. It will be a new concept for folks around Madison to get used to, but as long as it pays dividends on the gridiron while these JUCO recruits simultaneously get it done in the classroom, it shouldn't be an issue.