10 San Diego Padres Players Fighting for Roster Spots in Spring Training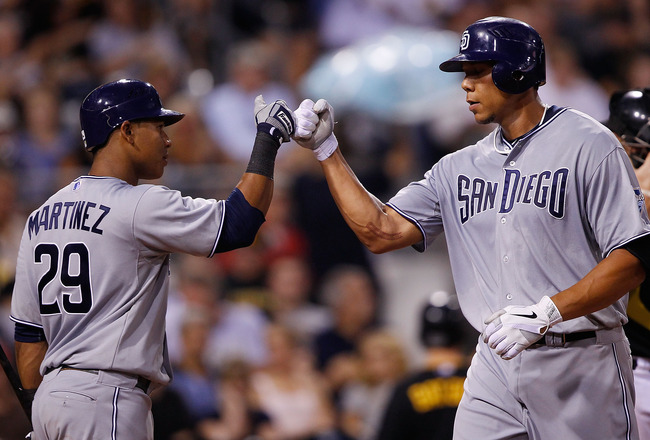 Jared Wickerham/Getty Images
The San Diego Padres are in a peculiar position coming into the 2013 season.
Many predict they could be this year's Cinderella story; however, this long shot is made even harder given the recent PED claims following the Padres' should-be-starters, Yasmani Grandal and Everth Cabrera.
Also, given the amazing young class in the Padres' farm system (Keith Law and others have ranked the system sixth best), the team may be inclined to give these young talents for MLB playing time to hone their skills.
So which players are fighting for a roster spot this season, both prospects and veterans alike?
Jedd Gyorko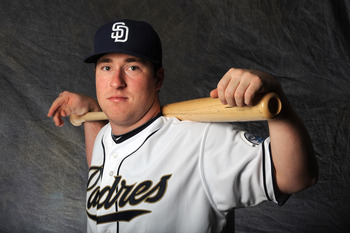 Rich Pilling/Getty Images
Probably the most anticipated player coming into spring training, Gyorko's play will be put under the microscope to see if he's earned a roster spot.
The Padres realize his bat will be advantageous inside the lineup, however, it's Gyorko's fielding that will need to improve before his MLB debut. A natural third baseman, he obviously won't displace Chase Headley, so the Padres have decided to try him out at second.
If he doesn't make the roster out of spring, look for him to continue tearing up AAA pitching before getting called up in May or June.
Freddy Garcia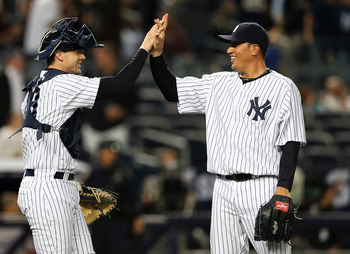 Elsa/Getty Images
Cody Ransom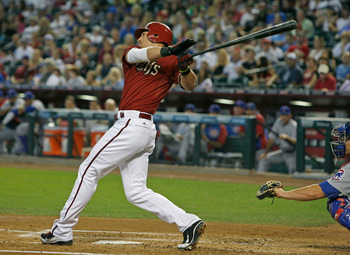 Ralph Freso/Getty Images
Another offseason move was signing infielder Cody Ransom to a minor league contract. Likely a signing for depth purposes, Ransom could see playing time if Everth Cabrera misses time due to PED allegations.
Ransom's statistics are barely worth mentioning. A career .220 hitter, he doesn't boast much power or speed, but can get on base (he has a career .300-plus OBP). As Padres fans, let's hope we don't need to rely on Ransom.
Andrew Cashner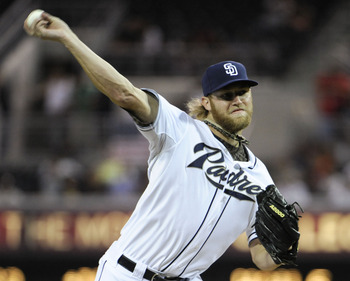 Denis Poroy/Getty Images
Cashner's not fighting competition or development purposes, just himself. Earlier this year, Cashner nearly cut off his thumb in a hunting accident. He claims he'll be ready for Opening Day, yet only time will tell.
I still submit that he should begin his season in the bullpen, as fireballers like him don't usually throw many innings in game. However, Cashner will be a staple in the Padres' rotation for a while.
Tyson Ross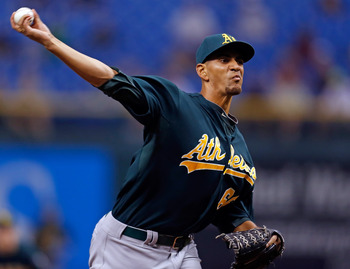 J. Meric/Getty Images
Tyson Ross is yet another starter signed this offseason. I'll say this, the Padres' depth is definitely not questionable, but the quality certainly is.
Ross, the previous Athletic, is still coming into his own. In limited playing time, Ross has a career ERA of 5.33. It's difficult to say whether he will fit in with the Padres, or is destined for the minors.
My colleague again points out Ross may be competing for that coveted fifth starter job this spring.
Joe Wieland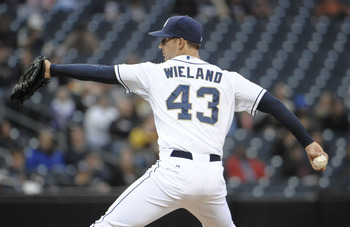 Denis Poroy/Getty Images
Wait, is this a broken record? No. Joe Wieland is another pitcher battling for the last job in the starting rotation.
The 23 year-old started five games for the Padres last season, yet left something to be desired. He lost four of the five games with a 4.55 ERA. However, he did miss some bats and commanded a 7.8 K/9 rate.
We'll see how many innings his next MLB stint will give him, but he needs to prove this spring he has matured and is able to handle the better-caliber hitters.
Bullpen
Rich Pilling/Getty Images
Both Tommy Layne and Miles Mikolas are battling to be in the Padres' bullpen come Opening Day. Obviously, Luke Gregerson and Huston Street are the foundations of the pen, but there may be some openings in the usually concrete relief corps.
Layne was great in 26 games last season with the Padres with a solid 3.24 ERA and an amazing 0.72 WHIP.
Mikolas was comparable to Layne. In 25 appearances, he had a 3.62 ERA and 1.45 WHIP.
Robbie Erlin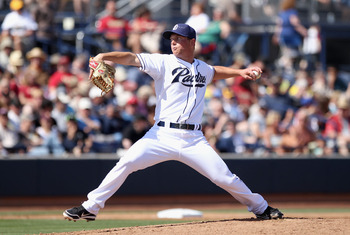 Christian Petersen/Getty Images
What's this? Can't be. Another pitcher who could be in this year's starting rotation?
Yes, Robbie Erlin, my personal pick, should have a permanent place in the rotation sometime this year. Throughout his minor league career (56 starts), he has held a 2.64 ERA and nearly a 1.00 WHIP. All this while whiffing hitters with a 10.1 K/9 rate.
The 22-year-old made my earlier list of untouchable Padres prospects as well.
Kyle Blanks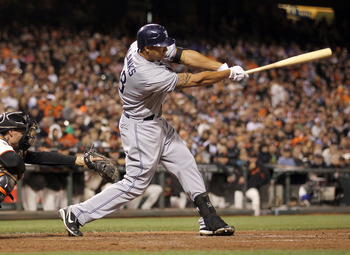 Ezra Shaw/Getty Images
If you're an avid Padres fan, the name Kyle Blanks has been around for a while now. The 6'6" linebacker-built athlete has been expected to do big things, yet hasn't lived up to them due to poor play and injuries.
His strength and power is well documented, however, Blanks needs to up his contact rate and raise his batting average from a measly career mark of .219. Blanks may be crucial this year as he is the predominant backup to injury-prone left fielder, Carlos Quentin.
I think Blanks will make the 40-man roster come Opening Day, but won't regularly start unless there's an injury or trade.
Keep Reading

San Diego Padres: Like this team?