New York Giants: Ranking the 5 Biggest Free Agent Priorities for Big Blue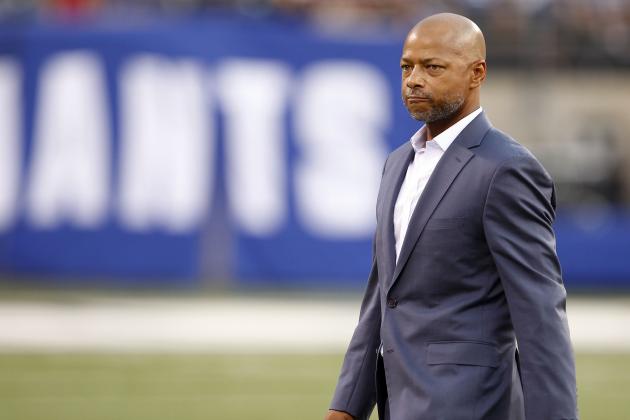 The Star-Ledger-USA TODAY Sports

New York Giants general manager Jerry Reese has a lot of big decisions to make in the next few weeks.
On March 12, the free-agency period will begin for the entire NFL, and all of the players who don't have a contract for 2013 will be on the market.
And that includes his own players, who he has to decide on.
There's quite a few big name Giants on the free-agent list, and Reese has to figure out who needs to be kept and who he feels can walk away.
And of those names the Giants have to keep, which ones are the biggest priorities.
In this story, we will determine which of the Giants players rank as the biggest priorities for Big Blue.
Begin Slideshow

»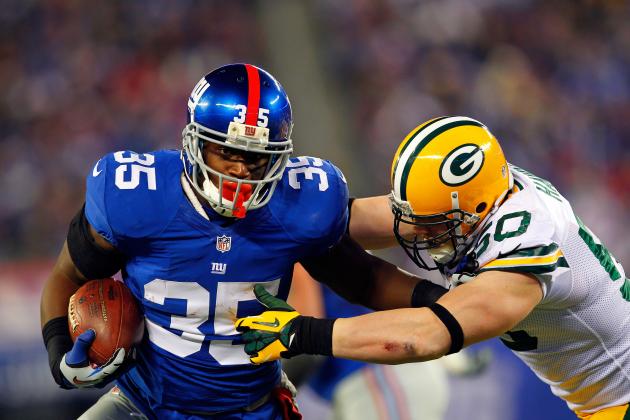 Rich Schultz/Getty Images

The reason why I am putting Andre Brown at No. 5 is because he's expected to be tendered and brought back.
With the departure of Ahmad Bradshaw, Brown coming back to the Giants is pretty much a necessity.
In 2012, Brown took over the role that Brandon Jacobs voided when he left for the San Francisco 49ers, and he thrived in it.
Brown led the Giants with eight rushing touchdowns, but his season was cut short in late November after suffering a broken leg.
Despite the injury, the Giants really liked what they saw out of Brown and will pair him up with David Wilson in 2013.
Brown has yet to be tendered a deal, but it's a foregone conclusion that he'll be back with the Giants in 2013.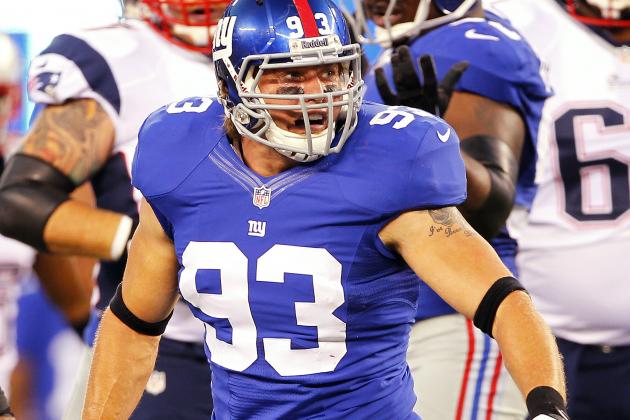 Rich Schultz/Getty Images

This past week, we discussed the possibility of bringing Chase Blackburn back to the defense.
In my story, I stated why the team should bring him back because of how valuable he is.
In some people's comments, people felt Blackburn was too slow and not athletic enough to warrant a starting position on the Giants defense. But, on a defense that was terribly inconsistent in 2012, Blackburn was one of the brightest spots, leading the team with 94 total tackles.
Blackburn isn't the must-have middle linebacker that a Patrick Willis is, but he's got a great nose for the ball and knows Perry Fewell's defense very well. And it's a reason why the Giants are trying to bring back Blackburn before he hits free agency in March.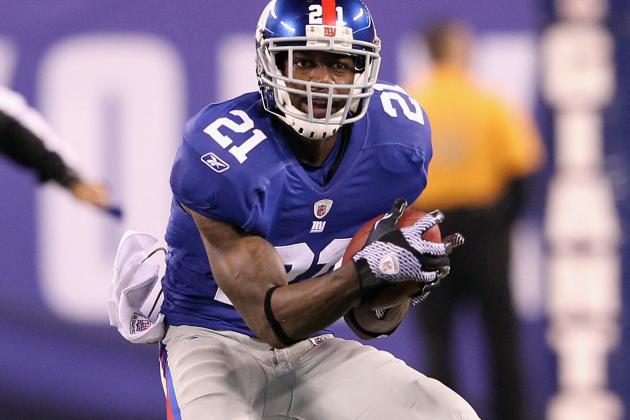 Al Bello/Getty Images

The Giants are likely going to bring back Stevie Brown, who is a restricted free agent.
However, Kenny Phillips is not as much of a sure thing.
When healthy, Phillips is a very good safety who can make plays and whose presence makes the defense better. But that's when he's healthy—which this past season he was not, and Brown benefited from Phillips' absence.
I could see Jerry Reese giving Phillips a prove it-type deal in 2013 to see if the safety can stay healthy for the Giants and be productive on the field.
Perry Fewell likes using the three-safety look, so getting Phillips back might be a priority for that look in the defense.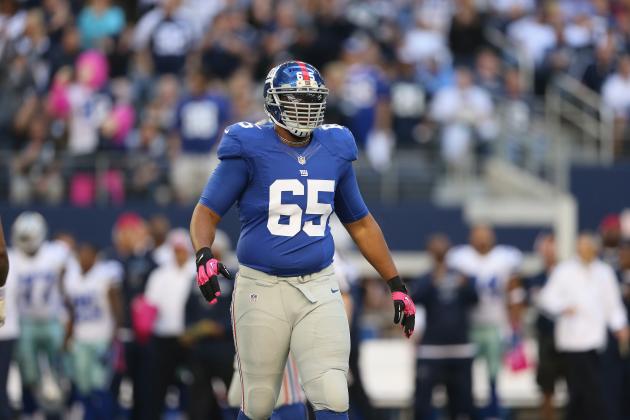 Ronald Martinez/Getty Images

Of the three starters who are free agents in 2013, Will Beatty is the most important one to bring back.
Kevin Boothe is a free agent too, but there's been talk that the team could move James Brewer to the left guard spot if Boothe leaves. Sean Locklear is also a free agent, but I think he'll be brought back as long as he recovers from the broken leg he suffered in December.
But if Beatty leaves, then Jerry Reese needs a Plan B.
I don't know if Jake Long will be an option given his asking price or if the Giants would simply look to the NFL draft in April to replace Beatty.
Is that a risk Reese really wants to take? Doubtful.
Beatty showed in 2012 that he cannot only stay healthy but play consistently well; he should expect Reese and the Giants' front office to court him to come back to New Jersey.
Elsa/Getty Images

Out of all the free agents the Giants have, Victor Cruz is the biggest priority of them all.
Sure, the team views Hakeem Nicks as a bigger priority, but a premium still must be put on getting Cruz under contract.
Cruz has been very patient about getting a new deal from the team, but he is looking for a top payday after recording his second straight 1,000-yard season with the team.
I always felt the Giants offense was best with both Nicks and Cruz healthy in the lineup because when they are both in there, it's hard for opposing defenses to double-team both guys.
This past week, we all wondered if Cruz would in fact get a new deal from the team or not. A number of people felt that while he's not deserving of No. 1-wide receiver money, Cruz should still get a decent raise and new deal from the Giants.
I can't see the Giants letting Cruz walk away this offseason; they should take care of him with a new contract.