WWE: Top Contenders to Challenge Alberto Del Rio at WrestleMania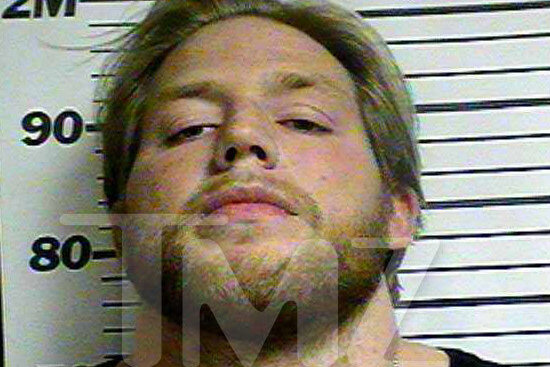 Jack Swagger had his chance. It was wrapped up in a racist bow and delivered with a big, bushy mustache and a surprise roll-up victory at the Elimination Chamber. But now Jack Swagger's career is effectively over. He was booked to face the World Heavyweight champion at WrestleMania, and while he was likely to do the job at the big show, he had an opportunity to impress WWE brass who had long passed over the talented former NCAA wrestling champion.
Now that Jack Swagger has been arrested for DUI and marijuana, according to a TMZ report, he will certainly be pulled from the WrestleMania match and perhaps even fired within the next few months.
Fortunately, WWE had barely began the feud with Alberto Del Rio. They have six weeks remaining until WrestleMania, and with Cena-Rock and Brock-HHH on the card, WWE wasn't relying on this match to draw pay-per-view buys.
This does open a spot in one of the featured matches at WrestleMania, though. Here are a few names that should be considered for the spot.
Begin Slideshow

»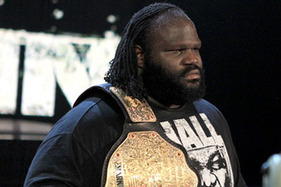 Just a few weeks ago, Mark Henry returned and dominated. He has mauled everyone who's stepped in his path whether it's the Great Khali or Hornswoggle. At Elimination Chamber, he was only pinned after being hit with a surprise RKO after crushing both Kane and Daniel Bryan. Before leaving the Chamber, he laid out the rest of the competitors. It was an impressive scene that kept him strong.
Henry could very easily step into this feud and challenge for the World Heavyweight title. He's a believable challenger and one that the general WWE Universe would recognize as an imminent threat to the championship. All it would require is bulldozing Ricardo Rodriguez on Raw and demanding a chance at WrestleMania.
The biggest problem here is that Mark Henry has been such an effective badass that the crowd has popped for him when he inducts people into the Hall of Pain.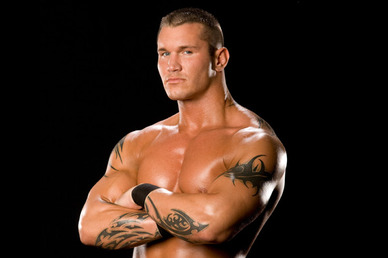 He's the Viper and a former WWE and World Heavyweight champion. He's been out of the world title scene for a long time, but is always a threat. At any point in time, Orton could walk to the ring and demand a title shot. It's believable. It wouldn't require much build. The crowd would pop, and it would draw PPV buys.
The problem here is much the same as with Mark Henry, but to a greater extent. If booked as such, Orton could be the top babyface in the company within weeks. While there is a vocal minority that will certain decry Orton's character and drawing power, he's one of the biggest wrestling stars in the world. He knows how to work a match and has worked very good matches with Del Rio in the past.
I doubt they'd go this way because Del Rio is in the infancy of his face turn, and Orton would certainly be cheered over the Mexican hero.
It's turning into a trend here. Swagger returned. Mark Henry just came back. Chris Jericho shocked the world when he entered at No. 2 in the Royal Rumble, and he's been a star of every segment he's been in since coming back. He challenged CM Punk for the WWE title last year and could do the same for the World title this year.
Chris Jericho is most known for putting people over. Despite having eclipsed 40 years of age, Jericho is still one of the best workers in the company. The match would be an easy three stars, four stars if given enough time. Jericho can turn the crowd with a single promo, as he's one of the best talkers in the company, and he could make Alberto Del Rio look like a star.
There are definitely worse options.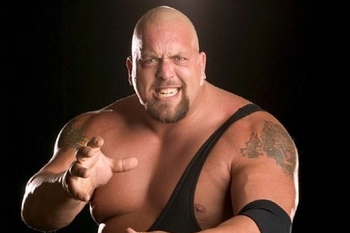 For months now, Big Show has been the centerpiece of the World Heavyweight title scene. He challenged Sheamus for a few months before finally breaking through and capturing the belt himself. It appears that he may run all the way to WrestleMania as champion before putting over another star, perhaps Ryback or even Sheamus winning it back.
Then on a random SmackDown, Alberto Del Rio suddenly "earned" a Last Man Standing match for the belt and won the title. The feud was stretched out and the Elimination Chamber was booked to end the rivalry with a Big Show submission. Now, they could resurrect that feud and run it for another month to finally witness a Del Rio pinfall victory over the giant.
This is one that nobody will buy. It would receive universal groans and the crowd would be more indifferent to the match than excited in either direction. The other competitors on this list are viable contenders. Big Show would clearly be an effort to bide time until they figure out what they want to do.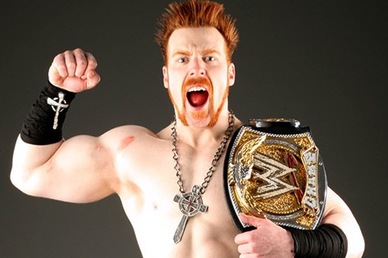 I'd curl and crawl into the fetal position if they go this direction, but it's very possible. Sheamus was the last champion prior to Big Show and walked away from WrestleMania last year with the World Heavyweight Championship around his waist. He could state that he didn't get a chance to battle in the Elimination Chamber because he was battling The Shield. He never had a chance at Del Rio for the title and he wants it now.
Sheamus would probably not end up in this match. He's not going to job to Alberto Del Rio at WrestleMania, though it would actually put over Del Rio in a meaningful way. The crowd would also be indifferent to this feud.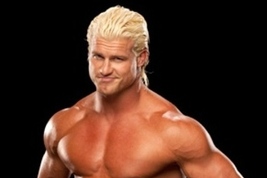 And we've finally reached the face that should, but likely won't, challenge for the World Heavyweight Championship at WrestleMania. I'm stealing this idea from my roommate who was helping me brainstorm potential storylines in the wake of Jack Swagger's poor decision making.
After Del Rio wholly buries Swagger on Monday night in what will probably be a 25-second World title match, Ziggler cashes in the MITB after Big E attacks Del Rio. With ADR able to claim a rematch, we have our WrestleMania match set.
The problem here is once again that Ziggler will be more over with smark fans at MetLife Stadium than Alberto Del Rio.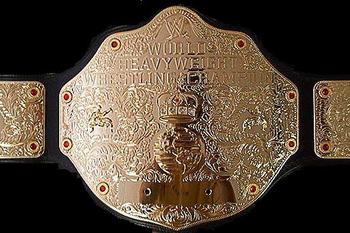 In conclusion, Jack Swagger threw away the opportunity of a lifetime. Now we're left to scramble for a challenger for the second-most important belt in the company.
Please share your picks for the World Heavyweight title match at WrestleMania.