Georgia Football: 4 Things Brice Ramsey Must Learn from Aaron Murray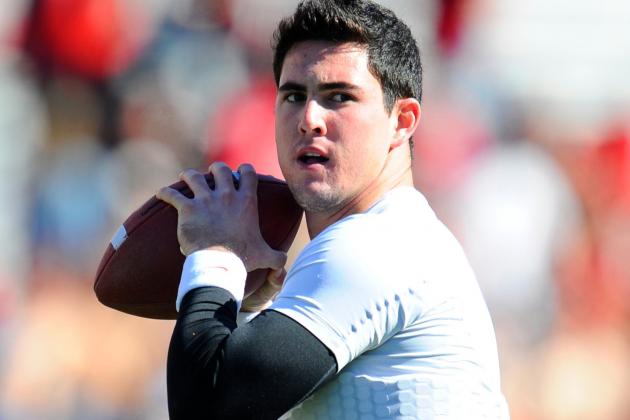 Dale Zanine-USA TODAY Sports

Brice Ramsey is looking to make a name for himself in Athens.
Odds are the freshman quarterback will redshirt this upcoming season. But in 2014, he will be ready to beat out the likes of Hutson Mason and Christian LeMay for the starting job.
Until then, he will have to sit and watch Aaron Murray and see how he goes about his business.
That is a huge advantage for Ramsey because Murray has emerged as one of the best quarterbacks in all of college football. If Ramsey can study Murray and listen to whatever he has to say, then the quarterback from Kingsland, Ga. should have a very successful college career.
Here are four things Ramsey must learn from Murray.
Begin Slideshow

»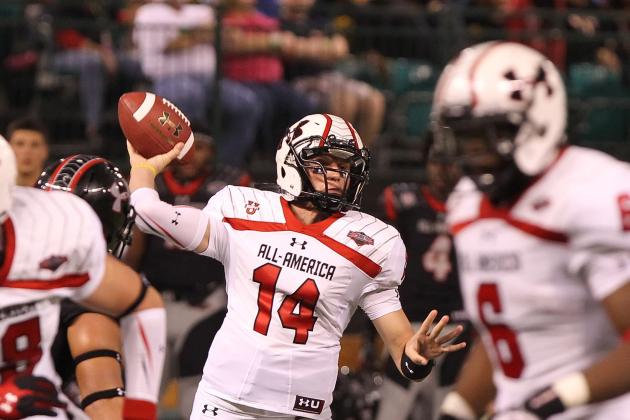 Kim Klement-USA TODAY Sports

Ramsey already has qualities that a coach can't teach such as arm strength, touch and even size.
But the first thing that Ramsey can lean from Murray is accuracy.
In his senior season of high school, Ramsey only completed 54 percent of his passes and was picked off three times in the Under Armour All-American Game.
It took Murray time to be an accurate passer in the SEC, but he was able to do that with a 64 completion percentage in 2012.
Ramsey will have some rough patches being accurate early in his career, but if he's able to learn from Murray, then he'll be completing over 60 percent of his passes by his sophomore season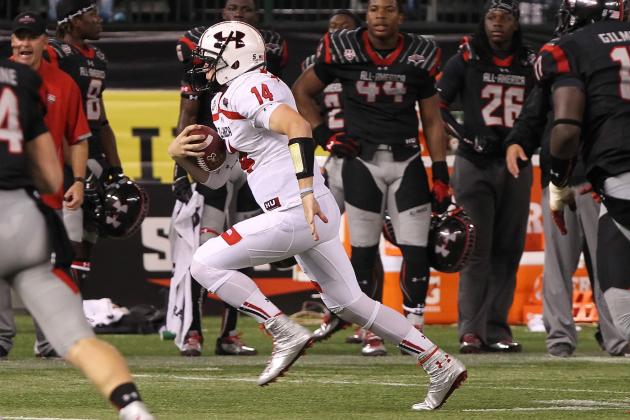 Kim Klement-USA TODAY Sports

This may sound strange, but Ramsey needs to learn how to run a pro-style offense.
In high school, Ramsey ran an offense that was run-oriented, which is why he never put up big passing numbers on a consistent basis.
In Mark Richt's offense, running the ball is a priority, but the quarterback also has to be able to make plays with his arm consistently.
Murray has excelled at that lately and the Bulldogs have thrived the last two years because of it.
Ramsey should have little issues learning the new offense, especially with him enrolling early. But in order to be an elite player, he has to watch and learn how Murray runs the offense each game this season.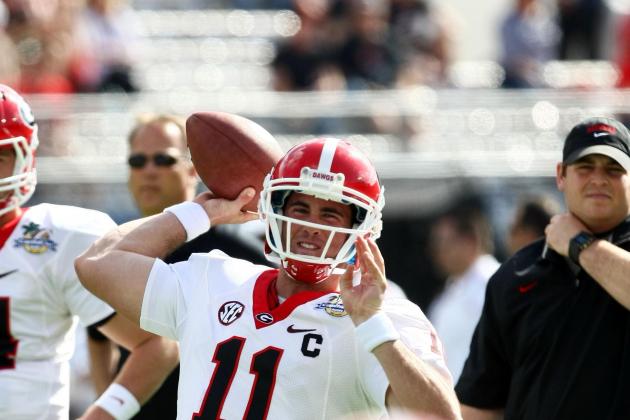 Douglas Jones-USA TODAY Sports

If Murray sees a streaking Malcolm Mitchell but the safe play is to dump it to the running back, then he will take Mitchell 10 times out of 10.
Being aggressive can cause mistakes, which is something that has plagued Murray throughout his college career.
But Murray knows that when every game is on the line like it is in the SEC, you have to be aggressive and unafraid to bounce back from your mistakes.
Ramsey can't be afraid to take chances early on in his career. He has to show the team and the rest of the SEC that he will do whatever it takes to get the Bulldogs to the promise land.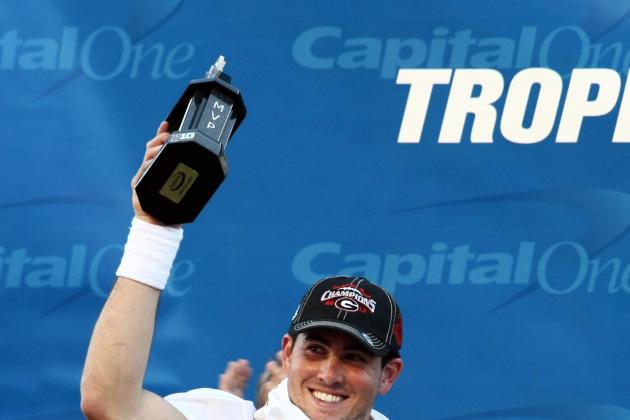 Douglas Jones-USA TODAY Sports

In high school, the leader of the team is normally the one that is the most dominant player on the field.
But in college, the quarterback is the one that is looked at as a leader for the entire team. Ramsey was that guy in high school and he and his team had a lot of success.
Once Ramsey takes over behind center in Athens, he has to be the leader of the team from Day 1.
Murray did that back in 2010 and the Bulldogs responded with 28 wins the last three seasons.
Ramsey will have a chance to prove he can be that guy when spring football starts next month.
The question is once Murray leaves Athens, does Ramsey have enough tools to take the starting spot in 2014?
Ramsey is in a crowded room as Mason, LeMay and Faton Bauta will be looking to be the No. 1 quarterback.
But Ramsey has built a relationship with Murray before he enrolled in Georgia.
When Ramsey was at the Elite 11 quarterback camp in California last year, Murray was his camp counselor. So the two got early advance work.
Ramsey is built like Murray and both have the same work ethic. Thus, Ramsey has a very good chance of being the starter in 2014.
However, learning even more from Murray during the season is vital. Ramsey said he wants his craft to be at 100 percent before he hits the field.
There's no doubt that Murray can get him there before the 2014 season.