PGA Tour's Hottest and Coldest Golfers Heading into Week of Feb. 19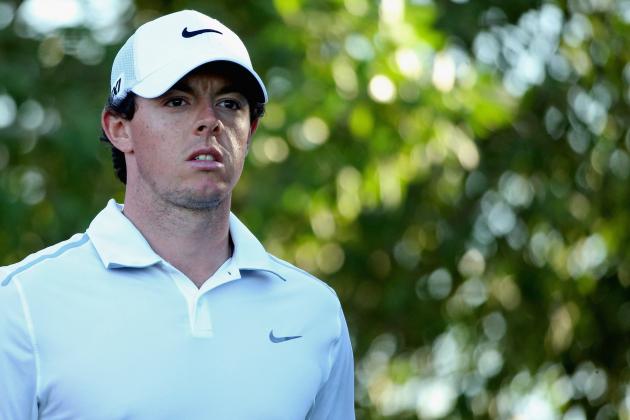 Andrew Redington/Getty Images

John Merrick is flying high after his first career PGA victory while world No. 1 Rory McIlroy is just sitting on the runway as the 2013 PGA season is getting geared up with the year's first major just over a month away.
Following the Northern Trust Open, most of the world's best golfers are preparing for the bracket-style Accenture Match Play Championship which begins on Wednesday.
In other words, this is the time of year where most golfers will really be hoping to round into top form.
We'll take a look at three who are on the path to doing just that, and three who are going in the wrong direction.
Begin Slideshow

»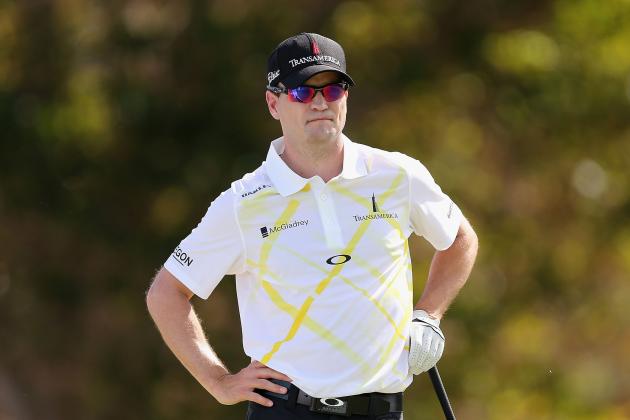 Christian Petersen/Getty Images

Consistency has never been one of Zach Johnson's stronger points. The 2007 Masters champ has proven he can hang with anyone when he is hot. However, he can go long stretches where he is not a factor at all.
His start to 2013 is ominous. Johnson has played in four events this year, and he's missed the cut in two of them.
Last year, he played in 25 PGA events and missed just one cut.
Johnson missed the cut at the Northern Trust Open last week after finishing both rounds over par with a 72 and a 74.
At the root of the problem for the world's 26th ranked player is his putter. Johnson, who is typically one of the tour's best putters, is currently 122nd in strokes gained-putting.
The good news for Johnson is that the rest of his game has been solid. The bad news: Is there anything more frustrating than forgetting how to putt?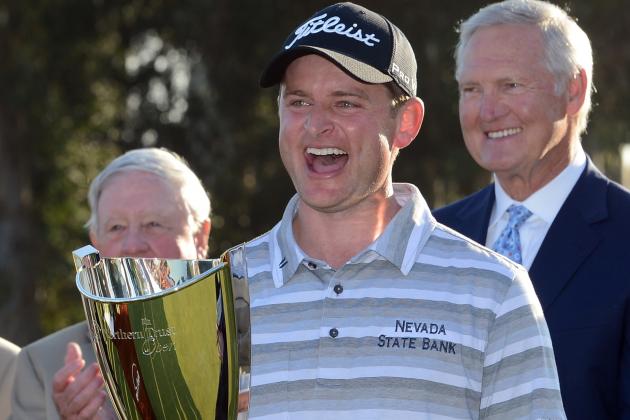 Harry How/Getty Images

John Merrick just picked up the first victory of his PGA Tour career. Of course he is hot!
Merrick turned pro in 2004. He has been steady but unspectacular while recording 35 top-25 finished and making the cut in 112 of his 169 events.
Now, at the age of 27, he is taking his game to new heights.
Merrick is a nice combination of power and accuracy, but he has always struggled with the flat blade. His last two times out, he's been solid with the putter. He won last week in a playoff because he was sinking his putts when it mattered and others weren't.
Merrick missed the cut in his first two events this year and finished tied for 57th in his third. However, he was 16th at Pebble Beach the week before his victory.
Now, let's see if this two week stretch will be an outlier, or the start of a nice run for Merrick.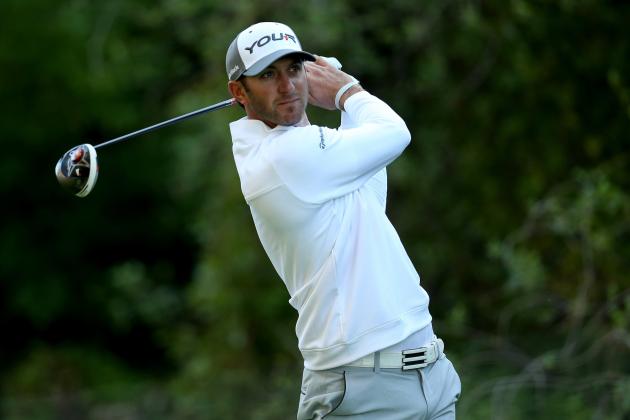 Stephen Dunn/Getty Images

Dustin Johnson won his first tournament of the year, the Hyundai Tournament of Champions, and he's been terrible ever since.
Johnson withdrew from the Sony Open his following time out and then finished tied for 51st the following week. Things have only dropped from there.
At the Pebble Beach Pro-Am, an event where Johnson has always played well, he missed the cut.
The poor play was obviously getting in his head as he switched to his old irons following the event. The switch didn't help. Johnson missed the cut last week as well.
Johnson has bounced back from cold streaks before, and I expect this time to be no different, but he better make like Tigger because he definitely has some bouncing to do.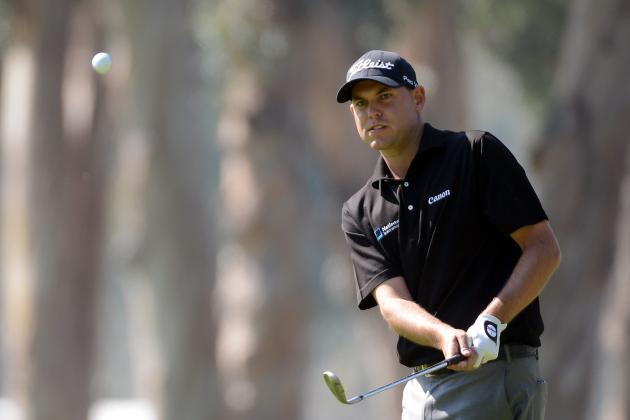 Harry How/Getty Images

Bill Haas collapsed last Sunday as he entered the final day at the Northern Trust with a two-stroke lead. It was a disappointing end to an otherwise strong tournament for the event's defending champion.
The win at Riviera the year before was Haas' fourth victory of his PGA career, and it is still the most recent on his resume.
However, Haas looks ready to add a few more victories to his name. In his last three events, in order, Haas has finished tied for ninth, tied for sixth and tied for third.
The challenge for Haas is keeping this hot hand going. He was solid in the same three-tournament stretch last year, and only had two top-10 finishes for the rest of the year.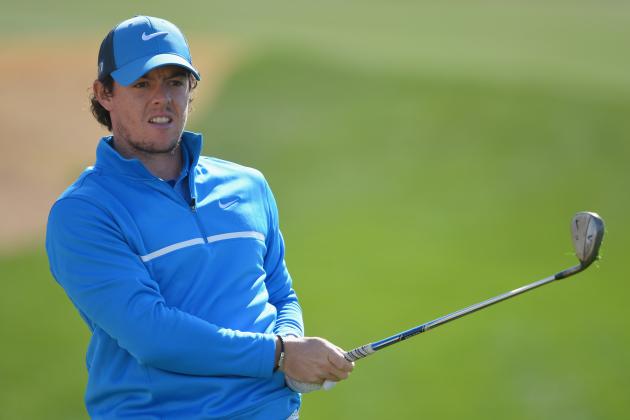 Stuart Franklin/Getty Images

Prior to the start of the year, Rory McIlroy signed with Nike.
McIlroy got more money than he could ever spend from this deal, but Nike would also like him to actually use their equipment. So, he did just that in Abu Dhabi earlier this year and was promptly terrible while missing the cut, and he hasn't played since.
Now, this could mean nothing. I mean, Tiger Woods missed the cut at Abu Dhabi, and then won his next time on the course at the Farmers Insurance Open.
However, when a golfer with anywhere near the talent of McIlroy misses a cut and then disappears for a month, there is cause for concern.
Rory is set to play at the Accenture Match Play this week, and all eyes will be on him as we look to see if these developments have cast him into a mental funk, or if he has his new clubs grooved and is ready to roll.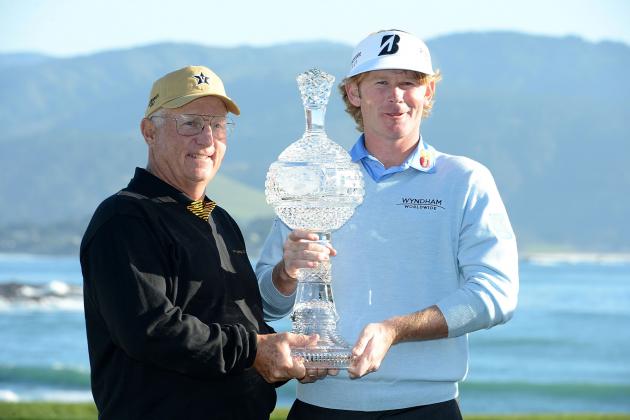 Harry How/Getty Images

Brandt Snedeker's ribs picked a bad time to trouble the 32-year-old.
He was inactive last week and withdrew from this week's match play due to his ribs, and that interrupts what was an amazing start to the year.
After starting his year with tied for third at the Tournament of Champions, Snedeker finished tied for 23rd at the Humana.
Well that finish apparently didn't sit well with Snedeker. He followed that up with two tied for seconds and then a win at Pebble Beach his last time on the course.
While the layoff from his ribs could rob him of this hot hand, this is not a new situation for him. Snedeker missed the U.S. Open last year while dealing with a rib injury, but he was back just a month later contending for the British Open championship, and of course, he ended the season in grand fashion by winning the FedEx playoff.
Snedeker is in the midst of a career-defining run and I don't expect his ribs to send him on any detours.