How Manchester United Should Approach Champions League 2nd Leg vs. Real Madrid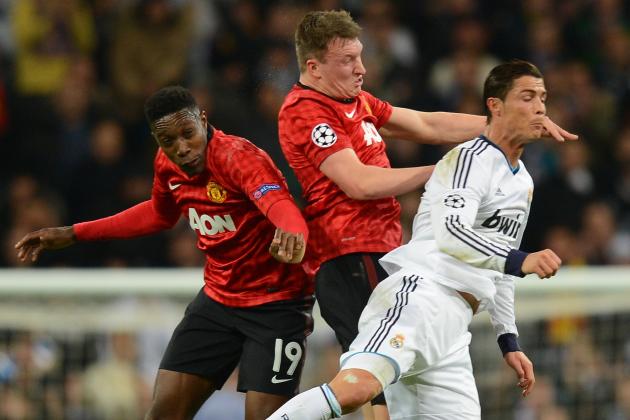 Mike Hewitt/Getty Images

Despite Real Madrid having had plenty of chances of their own to grab the early initiative, Manchester United were perhaps left the more disappointed side following the 1-1 draw at the Bernabeu last week.
The Champions League Round of 16 tie lived up to the hype and then some, creating a hero out of shot-stopper David de Gea and futher enhancing the legend of Cristiano Ronaldo.
With the second leg only a few weeks away, now is as good a time as any to preview the Old Trafford clash and break down exactly how the Red Devils should approach the game in terms of their mentality.
If round two promises to be anything like round one, fans of both teams won't have any nails left to bite by its conclusion.
Begin Slideshow

»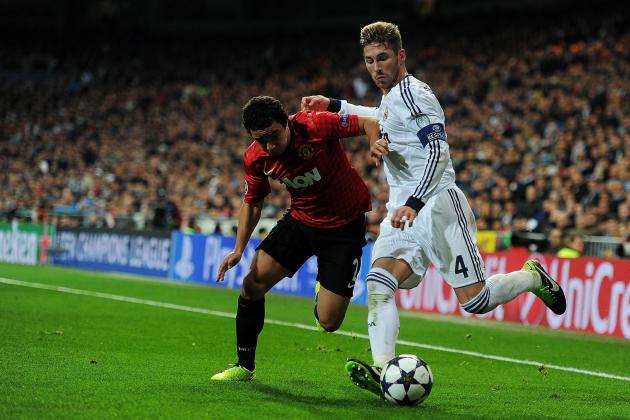 Gonzalo Arroyo Moreno/Getty Images

The Red Devils must remain well-disciplined during their second-leg tie with Los Blancos.
Sir Alex Ferguson's tactical game plan must be adhered to for the full 90 minutes—this means no lapses in concentration or moments of sloppiness that the side have been capable of in the recent past.
One only has to think back to the team's quarterfinal second-leg clash with Bayern Munich in 2010, which saw United jump out to an early 3-0 lead, before subsequently conceding two fatal goals at the hands of Ivica Olic and Arjen Robben.
Brazilian full-back Rafael was sent off on that fateful night—this type of indiscipline must also be avoided.
Real will be looking to take every advantage they can, whether tactically or mentally.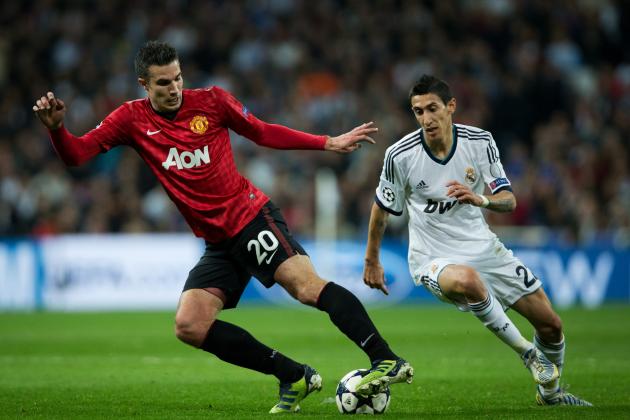 Jasper Juinen/Getty Images

Sir Alex's side must also believe they are capable of beating Real, otherwise one wrong turn could lead to many more on the night.
Though Cristiano Ronaldo is unstoppable when playing at his peak, United cannot be afraid of the wealth of attacking talent Jose Mourinho has at his disposal.
It matters little which of the two of Nemanja Vidic, Rio Ferdinand and Jonny Evans starts in central defence on the night—all are terrific players worthy of the challenge.
Some lackadaisical early-season performances had led some to suggest that this current Manchester United side was one lacking the depth to compete with the continent's best.
This is clearly not the case, as we've already seen.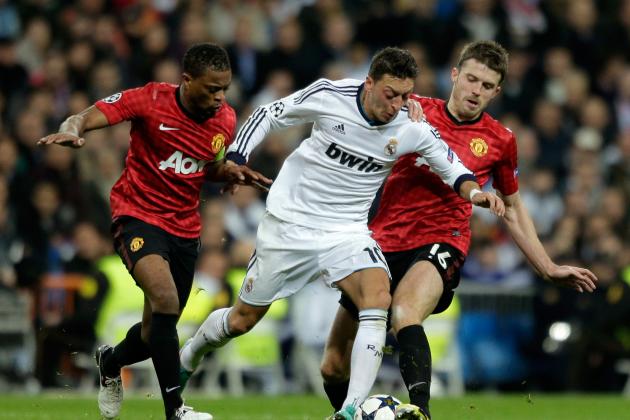 Gonzalo Arroyo Moreno/Getty Images

Saying this, the Red Devils must still not fall into the trap of complacency at any point during the tie.
Should United feel confident enough to really turn up the heat on Real for an extended period of the game, their opponents are a team perfectly constructed to grab a quick goal on the counterattack.
Los Blancos can score at any time with just about any player on the pitch. Even if Vidic and co. can put a lid on Ronaldo, the dangers that lurk don't end there.
If it weren't for a spectacular David de Gea save early in the encounter, defender Fabio Coentrao would have etched his name onto the scoresheet in the first leg.
Avoiding complacency again falls under the "concentration" umbrella, but it is always an easy trap to fall into.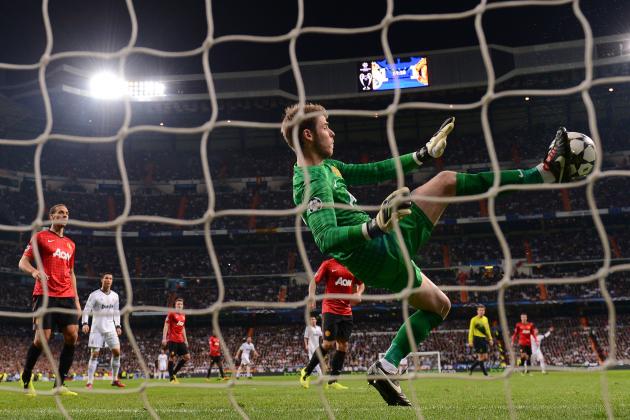 Mike Hewitt/Getty Images

There can be fewer more exhilarating experiences for a professional footballer than a late Champions League game played in front of a buzzing crowd.
Once the famous anthem begins to play, many fans react with an overwhelming surge of excitement—one only has to imagine how those on the pitch feel.
The pressure of such a momentous occasion as this can often break a player, but those in red who are chosen to face Real should feel only excitement at the prospect.
The match should be treated as a massive opportunity for youngsters such as Danny Welbeck, Tom Cleverley and Rafael to impress, while the veterans of the side can build their legacy with a landmark performance.
This is where the exceptional man-management skills of Sir Alex should truly come into effect.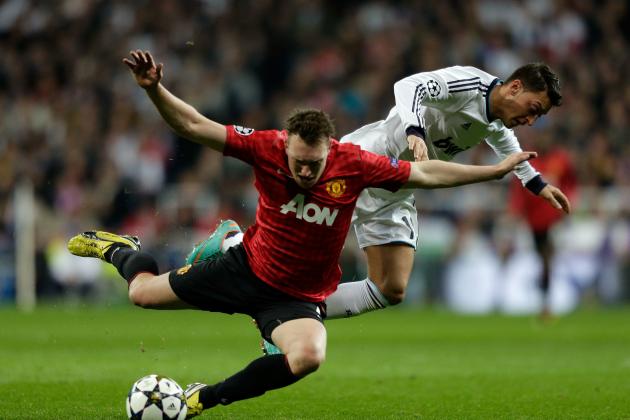 Gonzalo Arroyo Moreno/Getty Images

When one thinks of the great Champions League second legs in history, Manchester United's dramatic 3-2 come-from-behind win over Juventus in 1999 immediately comes to mind.
It was Roy Keane, the Red Devils' captain, who inspired the victory with an indomitable display at the heart of the pitch.
United must be ready to fight again if things get a little rough early in their match with Real. For as fans of the club know all too well, their favourite side never likes to do things the easy way.
The likes of Wayne Rooney, Phil Jones and Nemanja Vidic are renowned for their tough, uncompromising style of play, and their input could be key to deciding which team progresses.
After all, the battle is only half-done.
How do you think the Red Devils should approach their second-leg clash with Real?