What's Next for John Cena After Loss to The Shield in WWE Elimination Chamber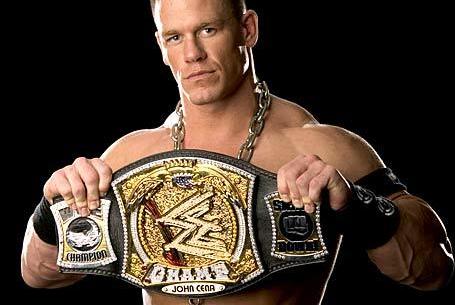 Photo Courtesy WWE
At Elimination Chamber, The Shield got a huge victory over John Cena, Sheamus and Ryback. So, what's next for John Cena and the rest of the participants?

In the following slides, some of the possible options for all of these wrestlers are explored.
Begin Slideshow

»
Photo Courtesy WWE
After taking the pin at Elimination Chamber, Ryback was fuming post-match. That anger carried over to Raw, where he confronted Sheamus.

Could Ryback be turning heel? And if he does, with whom will he feud?

If Ryback were to turn heel, how would the WWE Universe respond? WWE has worked hard to build him into arguably the No. 2 face behind only John Cena, so would they risk that popularity?
Perhaps. But other feuds, such as with Mark Henry, Brock Lesnar or The Big Show would also serve to rebuild Ryback's winning streak while also getting him over as an unstoppable wrestler again.

If WWE wants to keep CM punk and Cena in the WWE title picture, then Ryback is likely not welcome there. But challenging for the World Heavyweight Championship could be the right move for Ryback.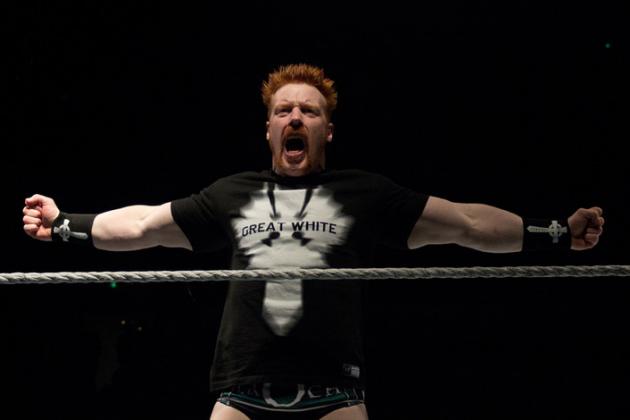 Photo Courtesy WWE
The Celtic Warrior has been in a holding pattern since being unable to regain the World Heavyweight Championship from The Big Show. Sheamus was arguably the No. 2 face in WWE for months, but has since lost ground to Ryback and even Alberto Del Rio recently.

So what could be next for him? A heel turn is unlikely. There are plenty of heels in WWE right now, especially in the World Heavyweight Championship picture.

What's more likely is a feud with Wade Barrett for the Intercontinental Championship. He already has bad blood with Barrett, so a full-blown feud would make sense.

But that would mean basically being demoted to the midcard. That's not necessarily a bad thing, but it would be a blow for Sheamus. He certainly wouldn't be considered the No. 2 face anymore. Maybe not even top five.

Another option for Sheamus would be to challenge for the WWE Championship either as a heel (against Cena) or as a face (against CM Punk).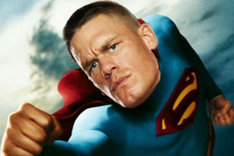 Photo Courtesy www.sltdwrestling.co.uk
First of all, the picture always gets a good response, so that's why it's here.

John Cena looked dazed and confused at the end of the match. But more than anyone in the match, he ultimately would not be affected whether or not he won.

He lost, but again,that doesn't matter. Unless Cena loses to CM Punk next week and gives up his Royal Rumble win and guaranteed WWE title shot against The Rock, Cena has his WrestleMania ticket punched. He's set to main-event with The Rock.

After that match, he could very likely be WWE champion. That's where things get interesting. What will WWE do with Cena, and who will face him? CM Punk already has fought Cena literally 100 times, and this year, Cena is having (to date) his best year ever in terms of wins and losses. He has 17 wins in 18 matches, winning a full 94.4 percent of his matches.

If this is the year of Cena, could WWE afford to bury someone like Ryback, Sheamus or any of the newer guys? With whom will Cena feud? All of those questions, ultimately, will be answered in time.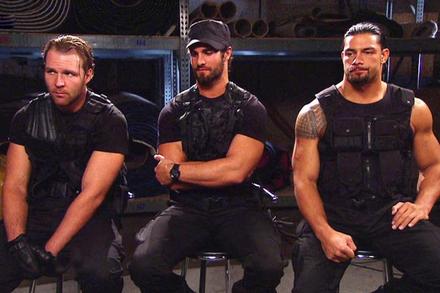 Photo Courtesy WWE
The Shield just got their biggest win at Elimination Chamber, defeating Cena, Sheamus and Ryback all at one time. Not only that, but they looked very good doing it.

That sets The Shield up as one of the biggest acts in WWE today. WWE could not have done a better job getting The Shield over in a big way. But now what?

The Shield could potentially feud with Ryback some more—or Sheamus. They could also begin hoarding championships, like the WWE Tag Team Championships or the Intercontinental Championship, creating a main-event group like we haven't seen since Evolution ran roughshod all over Raw.

They could begin recruiting and go for an all-out takeover angle, but that's been done before. All three members are good enough to hold their own against any WWE Superstar, and random attacks will only keep people interested for so long.

More matches are likely in their future, but against whom? If there was to be one likely feud, it would be against CM Punk. Punk could turn on Heyman and blame The Shield for his Royal Rumble loss, setting up an Ambrose vs. Punk feud, which would be fantastic.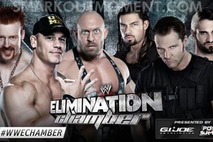 Photo Courtesy WWE
So what do you think? What will be next for John Cena, The Shield, Sheamus and Ryback? Discuss below.
Thanks, as always, for your comments.