Nebraska Football: Way Too Early Game-by-Game Schedule Predictions for 2013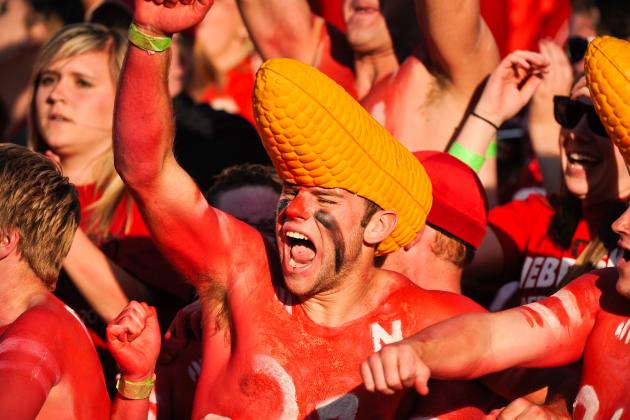 Eric Francis/Getty Images

For Nebraska football fans, the gap between January and August is interminable. Sure, there's recruiting, and spring football, and the Spring Game, and fall practice to keep you occupied. But it's the games itself, when something is on the line, that moves the blood in the veins of the Children of the Corn.
So, to a Nebraska football fan, looking at NU's 2013 schedule and giving a game-by-game prediction makes perfect sense. It's February, and we have to do something to get through the break. Of course, these predictions are wildly early, and should be considered just for fun and in no way binding.
Unless, of course, I'm right. Then I'm totally taking credit for all of them.
Begin Slideshow

»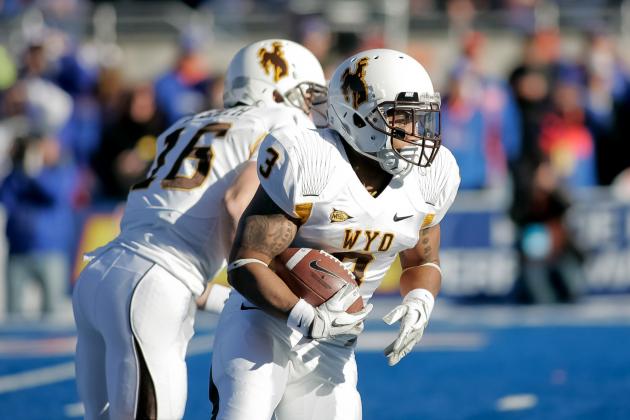 Otto Kitsinger III/Getty Images

Coming off a 5-7 season in 2012, the Cowboys should present a bit of a soft open for Nebraska. Wyoming will be returning almost all of its starting skill players, but will be replacing most of its offensive line and defensive line.
Way Too Early Prediction: Nebraska 38, Wyoming 17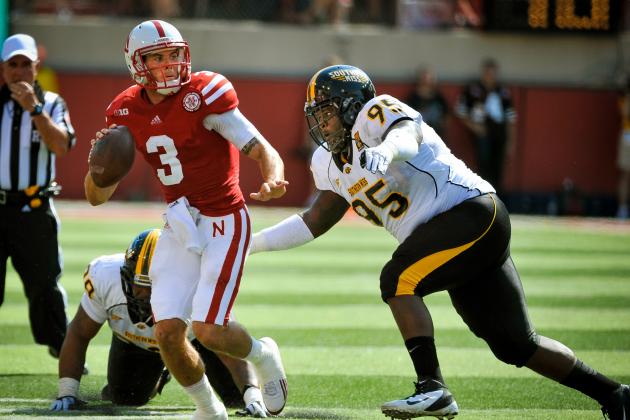 Eric Francis/Getty Images

The return game against the Golden Eagles, to be held at Memorial Stadium in Lincoln (after some scheduling changes caused by Southern Miss' budget problems) will see Southern Miss come in with another new head coach.
Coming off a bowl appearance in 2011, but with a new head coach, the Golden Eagles looked like a bit of a trap game for Nebraska last year. But Southern Miss ended up with a dismal 0-12 season and fired its head coach after only one year. Look for Nebraska to have little trouble with the rebuilding Eagles.
Way Too Early Prediction: Nebraska 45, Southern Miss 13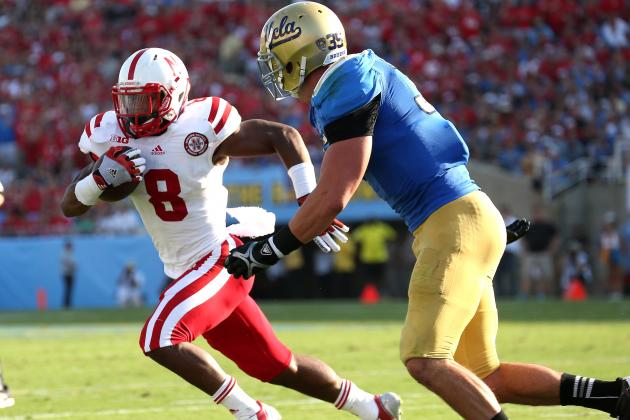 Stephen Dunn/Getty Images

Nebraska's rematch against the Bruins, who piled up 653 yards of total offense against the Blackshirts in a 36-30 victory, will provide the first true test for NU's new-look defense. Quarterback Brett Hundley will be back, with a year's experience under his belt, but running back Jonathan Franklin and tight end Joseph Fauria are off to the NFL combine.
If youth and speed are to replace age and experience on defense for Nebraska, the Bruins will be the first indicator.
Way Too Early Prediction: Nebraska 37, UCLA 28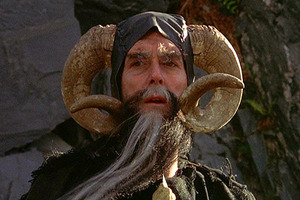 Tim the Enchanter, warning of the dangers of rabbits. Original located at http://bit.ly/ZlsVR9
"Well, that's no ordinary rabbit!…That's the most foul, cruel, bad-tempered rodent you ever set eyes on!…Look, that rabbit's got a vicious streak a mile wide!…He'll do you up a treat, mate!"
-Tim the Enchanter, Monty Python and the Holy Grail
Yes, the Jackrabbits are an FCS school, the kind that the B1G looks to be swearing off scheduling in the future (according to USAToday.com). But when South Dakota State came to Lincoln in 2010, a number of dopes (including one particularly smart and handsome analyst) wrote off the Jackrabbits as a joke.
South Dakota State didn't play along, though, making a game of it by being down only 14-3 in the third quarter and finishing with a 17-3 loss.
So do the analysts make the same mistake again? Apparently. Quarterback Taylor Martinez will be a senior, head coach Bo Pelini will be in his sixth year at the helm, and offensive coordinator Tim Beck will be in his third year calling plays. This one should be over at halftime.
Way Too Early Prediction: Nebraska 65, South Dakota State 13
(P.S.—To the coaches of the B1G: Please don't stop scheduling FCS opponents. When else can I make such a gratuitous Monty Python reference?)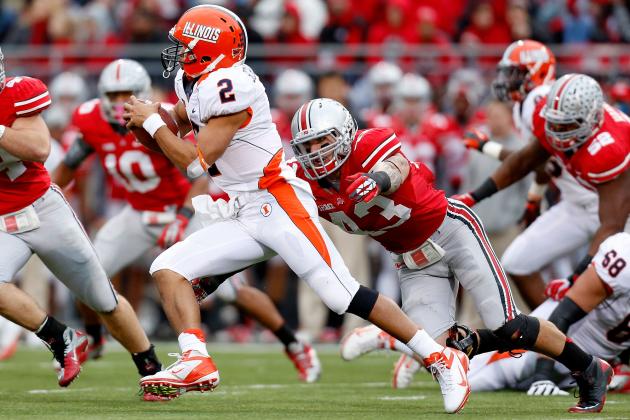 Kirk Irwin/Getty Images

Under new head coach Tim Beckman, the Illini went a disappointing 2-10, with only one win over an FBS team. With a recruiting class rated No. 46 by 247Sports.com (three spots behind Indiana), it doesn't appear there's a cavalry riding to the rescue anytime soon for Illinois.
Way Too Early Prediction: Nebraska 41, Illinois 20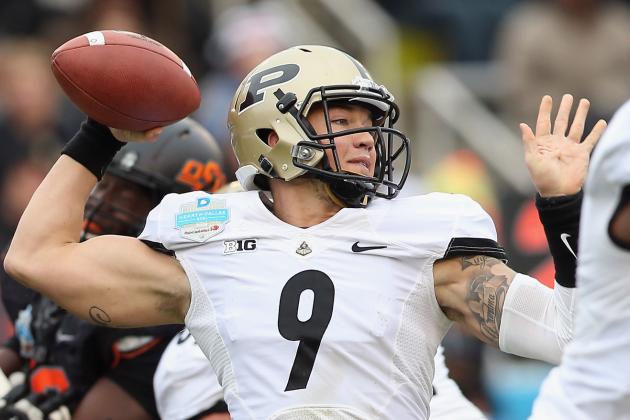 Ronald Martinez/Getty Images

With sanctions in place against Ohio State and Wisconsin struggling early, many people looked at Purdue last season as a dark horse contender to win the Legends Division. Unfortunately, the Boilermakers were not able to deliver, losing five straight games in the middle of the season on the way to a 6-6 season.
That was enough to prompt a coaching change in West Lafayette. Even though this will be Nebraska's first road test (and it's coming in mid-October, so no one can say NU isn't behaving like an SEC school), the talent disparity and the coaching change should be enough to see Nebraska through.
Way Too Early Prediction: Nebraska 31, Purdue 23
Eric Francis/Getty Images

Slowly but surely, the Gophers are showing signs of life under Jerry Kill. A 6-6 season in 2012 was enough to send Minnesota to the Meineke Car Care Bowl of Texas, where it lost a 34-31 heartbreaker to Texas Tech.
Bo Pelini's teams have demonstrated an ability to win on the road in conference, so what has the potential to be a trap game likely will not be this year.
Way Too Early Prediction: Nebraska 35, Minnesota 20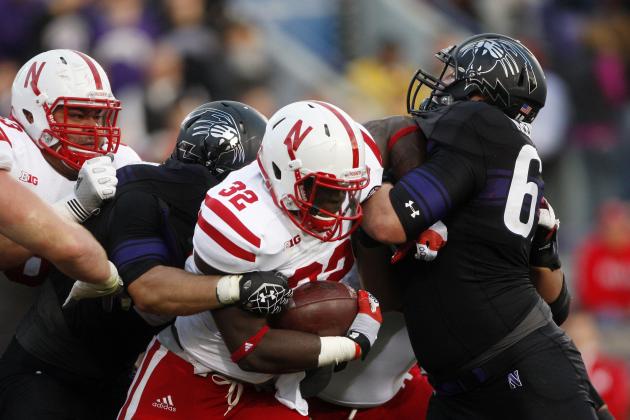 USA TODAY Sports

The Purples have been a thorn in Nebraska's side since NU joined the B1G. In 2010, Northwestern stunned Nebraska in Memorial Stadium, 28-25. In 2011, the Purples had Nebraska down eight points in the fourth quarter before succumbing to a furious NU comeback.
Northwestern has the talent to knock Nebraska off in 2013, but it's hard to see NU not being razor-sharp when the Purples come back to Lincoln.
Way Too Early Prediction: Nebraska 27, Northwestern 23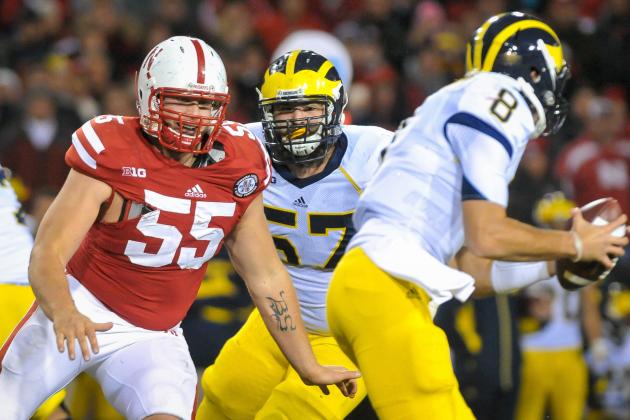 Eric Francis/Getty Images

If you're looking for a game where Adidas could fit Nebraska with another superhero-costume uniform for its "Unrivaled" series, look no further than NU's trip to Ann Arbor. Given the way the schedule falls, this game has the potential to be a top-five matchup and the marquee game of the weekend.
Unfortunately for Nebraska, it will also be the game where Devin Gardner has a full offseason of preparation, and over half a season, as the starting quarterback. Gardner's performance, along with the Big House faithful, puts an end to Nebraska's perfect season.
Way Too Early Prediction: Michigan 40, Nebraska 31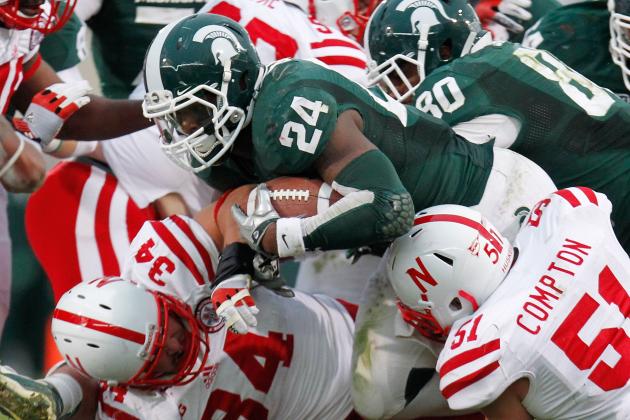 Gregory Shamus/Getty Images

The Spartans come to Lincoln after very nearly beating Nebraska in East Lansing last season. But without Le'Veon Bell to run the ball, Sparty still runs the type of offense that plays right into the Blackshirts' strength.
A tough matchup, but a good one for Nebraska after its trip to Ann Arbor.
Way Too Early Prediction: Nebraska 24, Michigan State 14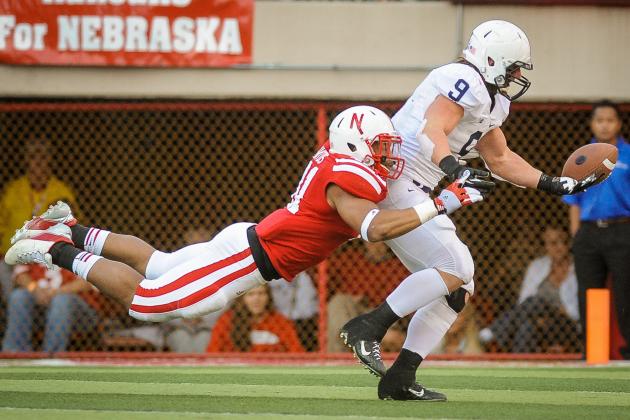 Eric Francis/Getty Images

Bill O'Brien has done a masterful job of keeping the Penn State football program together in the face of crippling sanctions and national scorn in the wake of the Jerry Sandusky controversy. He's also brought Christian Hackenberg, the best quarterback recruit in the country, to Happy Valley
With the long road trip, an inspired opponent, and at the end of a long season for a young defense, look for Nebraska to fall victim to an upset.
Way Too Early Prediction: Penn State 21, Nebraska 17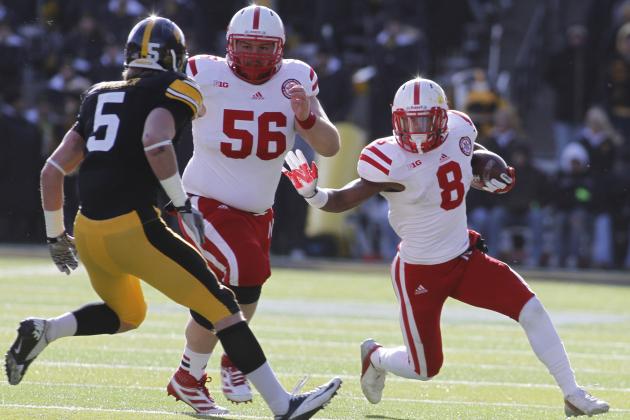 Matthew Holst/Getty Images

For the last two years, the Heroes Game has looked more like two dead-tired fighters clutching and grabbing each other at the end of a 15-round brawl. In both games, the teams plodded their way through an ugly game, with Nebraska coming on top simply due to superior talent and depth on the roster.
Look for a similar result in 2013. Iowa's record is going the wrong direction (7-5 in 2010, 4-8 in 2011 including ending the season on a six-game losing streak), and Iowa's 2013 recruiting class was ranked No. 55 by 247Sports.com, 10th-worst in the B1G. Look for a Nebraska team reeling from a road loss to put things right on the day after Thanksgiving.
Way Too Early Prediction: Nebraska 17, Iowa 9
If you'd like to contact Patrick to schedule an interview, provide feedback or get advice on which type of chocolate goes best with fresh fruit (spoiler alert: dark), send an e-mail to patrickrunge@gmail.com.
Or, you could always...Follow @patrickrunge.