Assessing Trade Value of Each Dallas Mavericks Player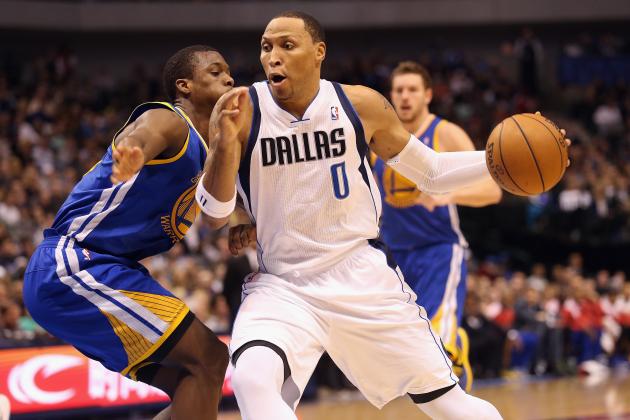 Ronald Martinez/Getty Images

Heading into the All-Star break, the Dallas Mavericks sit at 23-29 on the season, four-and-a-half games out of the eighth spot in the West and a chance at the playoffs.
While the Mavericks' season has been disappointing, they still have an opportunity to salvage something out of 2012-13.
It is highly unlikely that a championship or even a deep playoff run is in the Mavericks' near future, but Dallas still has hopes of getting into the tournament and seeing where it brings them.
Also, Dallas is looking ahead to the future. The Mavericks have a chance at the trade deadline to improve their team moving forward and build a contender for next season.
The Mavericks also have some valuable trade assets that they can give up to make that happen. Whether it is to free up cap space or to improve the team in a trade, each Mavericks player has a certain value that he can bring when Mark Cuban and Donnie Nelson begin making phone calls in the next few days.
Begin Slideshow

»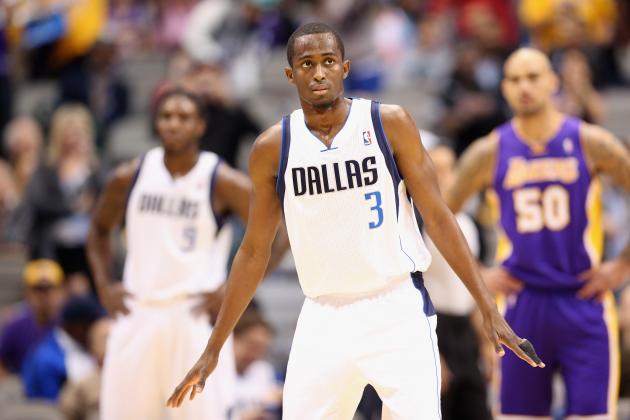 Ronald Martinez/Getty Images

Rodrigue Beaubois has failed to live up to his potential during his career in Dallas, but he still has a chance to be a successful NBA player somewhere else.
Beaubois' quickness and scoring ability can be highly valued for a backup point guard. However, his defense and turnover-prone nature have caused him to not find significant playing time on the Mavs this season.
Beaubois will more than likely not be back in Dallas after this season, so if the Mavericks can find a suitor for him, he would be a nice throw-in player for a team to pick up if the Mavs make a big deadline trade.
Value: Average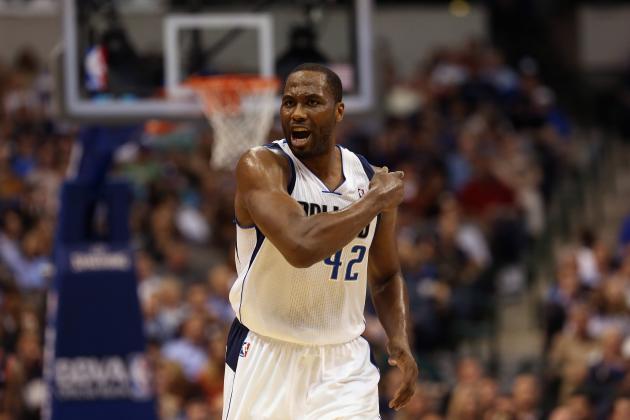 Ronald Martinez/Getty Images

Elton Brand is having the worst statistical season of his career in 2012-13, but he still has some talent left in the tank.
Although Brand has been unable to get things going in Dallas, (7.3 PPG, 6.5 RPG), he has proven over time that he is a quality big man even at his age.
Brand could definitely help out a contending team if they needed a veteran big who could come off the bench, score a little, play defense and rebound. Brand also can be a good locker room presence and help young big men learn the NBA game.
Without a doubt, Brand is hungry for his first NBA ring, so if traded to a playoff-bound team, he would bring whatever he has left for the rest of this season.
Value: Slightly Above-Average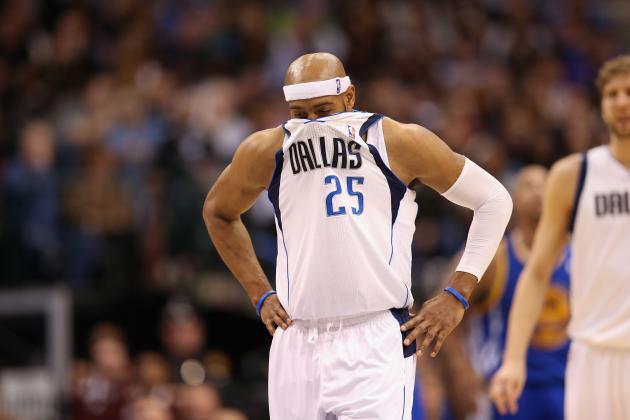 Ronald Martinez/Getty Images

Of all the Mavericks players, the one who may be fielding the most calls right now to the Mavs front office is Vince Carter.
Carter is the 29th-leading scorer in NBA history, and he has found a new gear in a sixth man role for the Mavericks this season.
Despite coming off the bench, Carter is the third-leading scorer on the team with 13 points per game. Carter has proven that when he gets hot with his jump shot he is still extremely hard to stop. In the Mavs' last game before the break, Carter scored 26 points on 9-of-15 shooting against Sacramento.
Although Carter may wish to stay with the Mavs through the season, he could have a chance to join a contending team and be the missing piece that brings them to a championship.
Not many teams have a player like Carter who can come off the bench and still give you 20 points, so don't be surprised to see him traded by this time next week to someone in the playoff hunt.
Value: Well Above-Average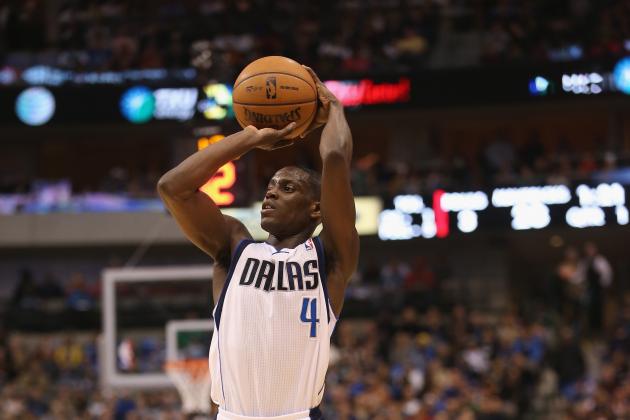 Ronald Martinez/Getty Images

It has been an up-and-down year for Darren Collison in his first season in Dallas, but he still has been playing at a high level overall.
Collison is scoring nearly 13 points per game and dishing out 5.5 assists while being as dynamic as ever in the open court.
Still, there are many lingering questions within the Mavericks organization about whether or not Collison is the right fit to be the team's future point guard.
If the right deal comes along, the Mavs may ship Collison for parts and try again this offseason in finding a point guard who they feel is more suited for their long-term goals.
Value: Slightly Above-Average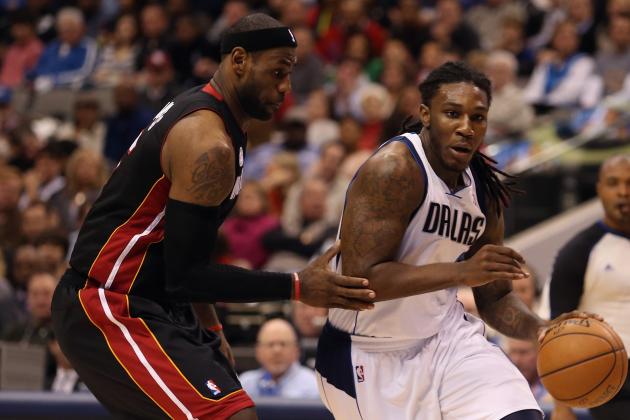 Ronald Martinez/Getty Images

Jae Crowder is still learning the ropes in the NBA, but his work ethic and hustle will allow him to be a rotation player for the next several years.
Right now, Crowder is one of only four Mavs players who have guaranteed contracts for the 2013-14 year, which may mean he has a high chance of getting shipped before the deadline.
Although Crowder is only making around $600,000 this season, that money still could be valuable, as the Mavs are looking to sign up two more max contract players to play with Dirk Nowitzki next season.
Also, Crowder's ability could translate more on a rebuilding team that can play him more than the Mavericks can.
Value: Average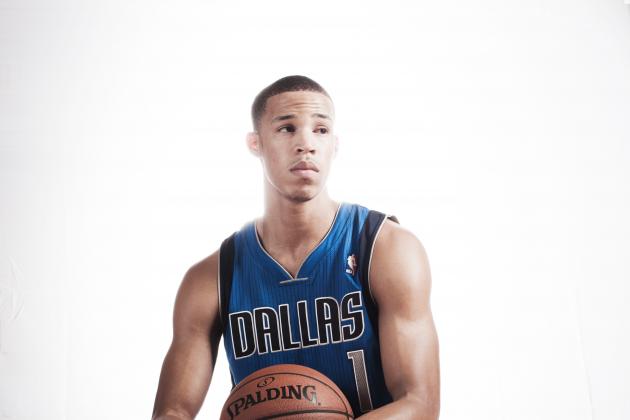 Nick Laham/Getty Images

Jared Cunningham has barely seen the floor for the Mavericks in his rookie season, so his trade value is hard to assess at this point.
Cunningham just hasn't been able to burst through a crowded Mavericks backcourt bench, so unless a team who wanted to draft Cunningham still has interest, it's unlikely he is going to be traded.
The most likely scenario in which Cunningham does go elsewhere is if the Mavericks need his contract to finalize a deal that involves other players.
Trade Value: Well Below-Average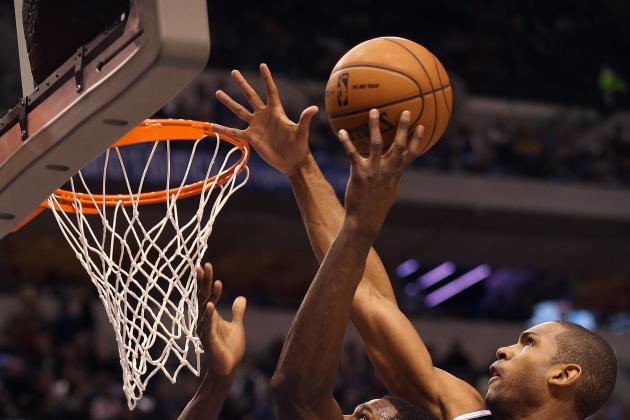 Ronald Martinez/Getty Images

Bernard James' situation is similar to that of Jared Cunningham in that we just haven't seen enough of them to tell what kind of NBA players they can be.
James is on just a one-year contract with the Mavericks, so it will be interesting to see if they re-sign him after this season. James has shown that he can be an effective around-the-basket defender, and even score and rebound a little.
Still, he is very raw, and it is unlikely other teams will have much of an interest in him at this point in his career.
Value: Well Below-Average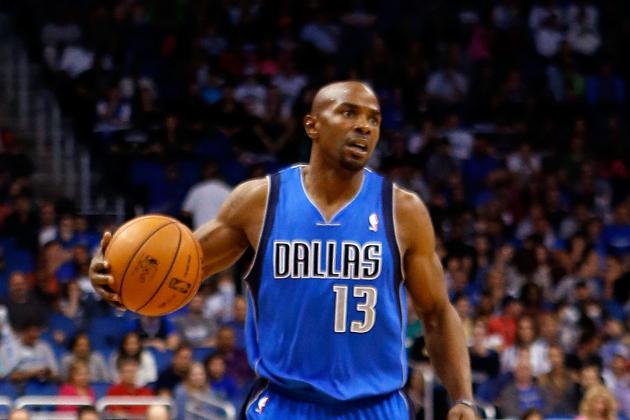 Sam Greenwood/Getty Images

Mike James has been all around in his NBA career, and the Mavericks brought him on board midway through the season to compete for a role as the team's backup point guard.
James is still battling for that role with Rodrigue Beaubois, but his abilities are limited at age 37. James is not a great scorer or even passer at his age, but he does keep a level head and knows how to win NBA games.
Still, although the Celtics had expressed interest in signing James if the Mavericks didn't sign him to a full-year contract, I can't see them or any other team actually trading any pieces for James this year.
Value: Well Below-Average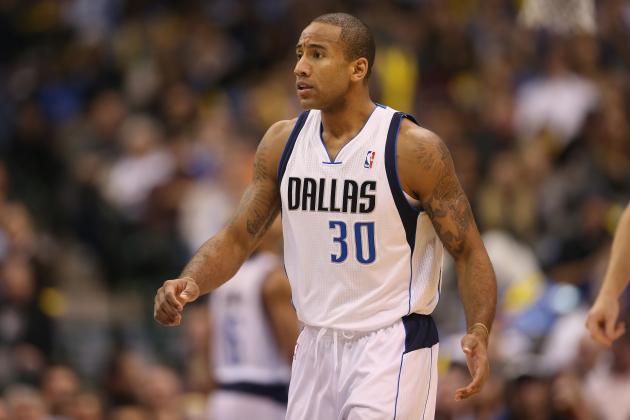 Ronald Martinez/Getty Images

Dahntay Jones' role with the Mavericks has altered throughout the season.
At times, he has been a bench warmer, while at other times, he has been a starter and played key minutes down the stretch.
Jones is still an effective defender, but he has really struggled to not be a liability on offense. If Jones were traded, it would have to be to a team in the playoff hunt who wanted him around for his defense only.
Still, that defense can be a valuable asset for a team to have in a stretch run.
Value: Slightly Below-Average
Ronald Martinez/Getty Images

When he actually sees the court, Dominique Jones isn't having all that bad of a season for Dallas this year.
Jones is averaging career highs in both points and assists, and is still young enough in his career to still prove that he can make it at the NBA level.
However, Jones just hasn't been able to break out of the pack and, like many other Mavs guards, has seen his playing time vary greatly from game to game.
Jones still has some issues playing the point and doesn't take care of the ball well. Still, he is a capable scorer and is athletic enough to become a good defender.
I don't think any team would build a trade around Jones, but many teams may want him to be included in bigger deals.
Trade Value: Average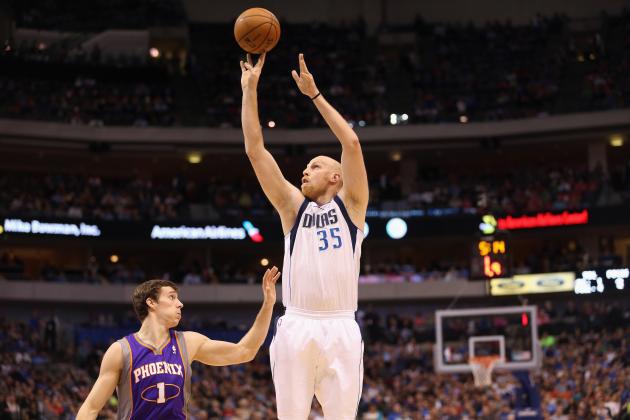 Ronald Martinez/Getty Images

Chris Kaman is still one of the best offensive centers in the NBA.
Kaman is averaging 12.4 points per game for the Mavericks and has proven to be an effective low-post scorer while also expanding out and being able to hit the mid-range jump shot.
The issue for Kaman is that he still does not play defense and is weak on the glass for being seven-feet tall.
Teams looking for a big man who can protect the rim and rebound with high efficiency won't take a chance on trading for Kaman. However, if a team is struggling on the offensive end and could use a big man who can score (looking at you Chicago and Indiana), Kaman could be a great fit.
Plus, Kaman's contract expires after this season, so if things don't work out, the team doesn't owe Kaman past this year's contract.
Value: Slightly Above-Average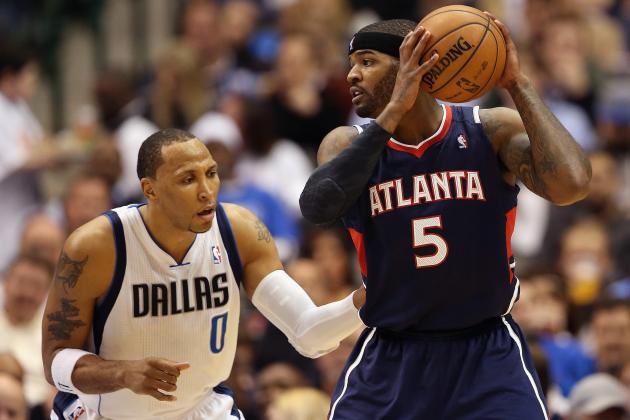 Ronald Martinez/Getty Images

Shawn Marion has flatly come out and stated that he isn't going to go if the Mavericks trade him to a bad team this season.
Marion likely won't have to worry about that because if he does get traded, it will likely be to a team that is close to winning an NBA championship.
There aren't many teams in the NBA that couldn't use a guy like Marion on their roster. Marion still averages double figures in points and is the Mavericks' leading rebounder despite being a small forward.
Also, he is still a well above-average defensive player who often takes on the opposing team's top offensive threat.
Marion does have a bit of a contract issue however: He is owed over $9 million next season. The Mavericks likely do not want to have that obligation since they want to have as much flexibility as possible, but other teams may not want to commit to Marion for next year either, especially if they aren't close to an NBA title.
Value: Slightly Above-Average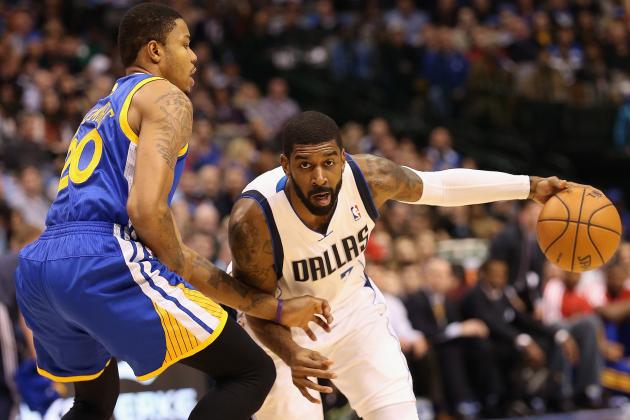 Ronald Martinez/Getty Images

Although Mayo has been in a bit of a funk as of late, he still is having a breakout year in his first in Dallas.
After being relegated to a sixth man role in the last two seasons in Memphis, Mayo has emerged as a dynamic scorer in a starting role for the Mavs.
Mayo is leading the team with 17.9 points per game and is shooting a cool 46 percent from the field.
Dallas almost assuredly will be holding on to Mayo, especially if they want any chance at making the playoffs this season.
However, there is one scenario in which Mayo could be traded before the deadline. Mayo will without a doubt opt out of his player option in the offseason since he is making just $4 million in his current contract.
Although the Mavericks may still want to re-sign him, Mayo has the ability to test the open market again once he opts out. If the Mavs feel as though they won't be able to outbid other teams for Mayo or that Mayo just isn't happy with the Mavericks and wants to play somewhere else, they could try and trade him now and get as much value as they can before he leaves.
If Mayo were to be traded though, Dallas would have to get a substantial amount of young talent and/or draft picks that they could use to help rebuild their team.
Value: Well Above-Average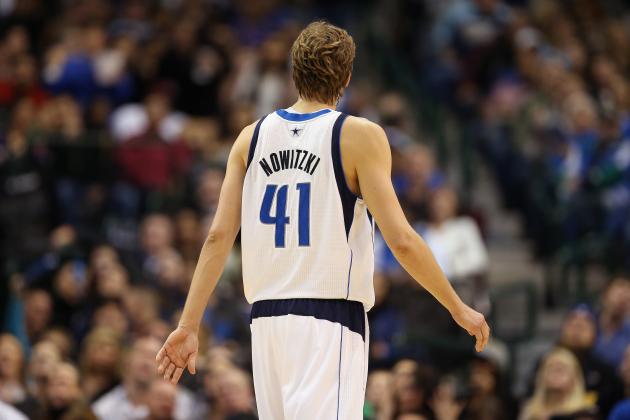 Ronald Martinez/Getty Images

Despite rumors and rumblings all season long about Dirk Nowitzki's trade status, Dallas is not going to trade away the best player in franchise history this season.
On the court, Dirk is still the best player on the Mavericks and is one of the elite scorers in NBA history. Sure, it has been a bit of a tough go for him coming back from knee surgery, but Nowitzki still has shown in several games this season he can go off like his old self. Once he returns to full form, Nowitzki is the team's best chance to make a playoff push this season.
Off the court, Nowitzki's value to the Mavericks organization is immeasurable. Without Dirk, the Mavs franchise would be something totally different than anything we've seen over the last 14 years. Nowitzki is synonymous with the Mavericks and vice versa, and trading him away after one bad season would alienate fans and cause turmoil in the Mavs front office.
Having said all of that, it doesn't mean that other NBA teams won't at least try to get Nowitzki before the trade deadline hits.
It would take an unbelievable offer to even have Mark Cuban and Donnie Nelson think about it, but Nowitzki could of course make all of the difference on a team who feels as though they can win an NBA championship.
Value: Well Above-Average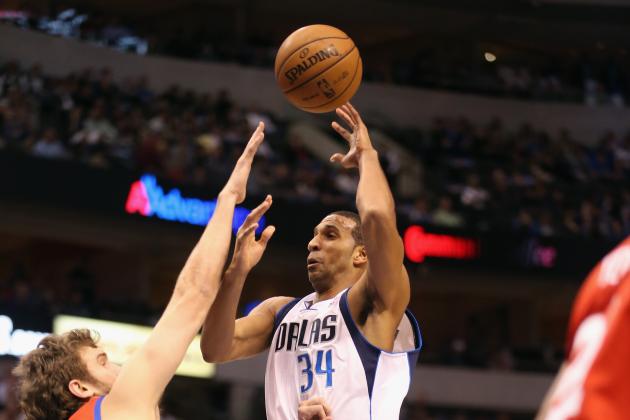 Ronald Martinez/Getty Images

Like many Mavericks players, Brandan Wright has been all over the place this season.
From starting and being a contributor to hardly ever playing for games at a time, it has to be a frustrating situation for Wright to be in.
However, the former UNC star hasn't gotten consistent time because he still has yet to improve his rebounding and defense, which causes Rick Carlisle to lose trust in him at times.
Wright is a good but not great offensive big man, but his offensive skills just don't make up for his inability on the boards and on D.
Because of this, it doesn't seem likely he will be traded anywhere this season, unless a team is desperate for a big man who can score and is running low on options.
Value: Slightly Below-Average