WWE Elimination Chamber 2013: Shocking Surprises That Will Steal the Show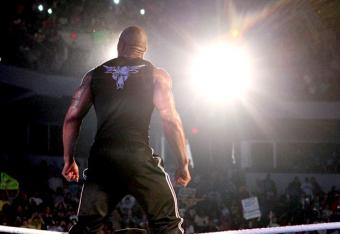 The Rock will head into Elimination Chamber as a WWE Champ without a title. Photo Courtesy of WWE.com

The WWE's last pay-per-view before WrestleMania 29 is almost here, and it's a doozy. With an absolutely stacked card, there isn't an exceptional amount of space for WWE's usual twists and turns, but fear not, WWE fans, for there are plenty opportunities.
With WrestleMania just around the corner, the WWE won't change a ton as we get closer to the show. Therefore, Sunday's pay-per-view will have the last major surprises on the Road to WrestleMania 29.
Here are three possibilities. Wild possibilities, but still possibilities:
The Shield Disbands
The Shield has been protecting the WWE Universe from injustice in the form of laying vicious beatdowns on the entire WWE locker room. Their strange journey has finally led to their second WWE match, which will take place at Elimination Chamber against a team comprised of three of the WWE's biggest stars: John Cena, Ryback and Sheamus.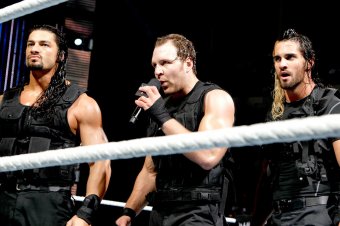 The six-man tag match is one of the most interesting matches on the card. The other matches have what at least appear to be pretty obvious outcomes. This one is different. The WWE must choose whether they want to immediately weaken their newest Superstars and latest faction or if they want to weaken their top-three babyfaces instead.
Or something else entirely. What if The Shield accidentally engages in a little friendly fire, which eventually boils over into a full-on fight. We've seen it before. Partners or friends accidentally hit their teammate, which leads to retaliation.
This rift between Shield members could not only cost them the match, but also their faction. The loss might not tear them apart, but if they have another bad encounter on Raw or SmackDown next week, it might be too much for Ambrose, Rollins and Reigns.
If The Shield disbands, they could feud with each other and even take their feud to WrestleMania 29 in a Triple Threat match. It would be unfortunate to see The Shield taken down so soon, but it would be a lot better than John Cena running roughshod over them like he did the Nexus.
The Undertaker Appears
As long as we're talking crazy, let's get real crazy. Yes, it's been said that the Undertaker still isn't sure on whether he'll compete or not, but what if this is really just WWE being especially careful of keeping one of their huge matches under wraps?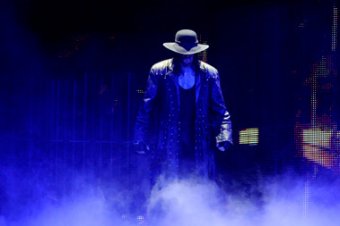 Imagine that The Rock and CM Punk are a good way into the WWE Championship match. They're having a great match, as The Rock and Punk tend to do, then, toward the end, Punk gets the upper hand. He hits the Rock with the GTS, goes down for the cover and then: BOOM. Lights go out, just like they did at the Royal Rumble, except this time The Rock hasn't been put through a table.
Instead, Undertaker is standing outside of the ring. He doesn't interfere, as per the new stipulation, but just stands there as Rock lays on the mat. CM Punk can't believe his eyes. The Rock kips up behind Punk, hits him with a Rock Bottom and wins the match.
Punk will complain that it was interference, but because Taker wasn't actually involved in the match, Vince lets it go.
The result, of course, being a match between CM Punk and Undertaker at WrestleMania 29.
A New Title Appears
The WWE Universe has been buzzing since CM Punk first won the title from John Cena at Money in the Bank a few years back that we may finally be blessed with a new WWE Championship belt. John Cena's spinner design has been out of style since it came out.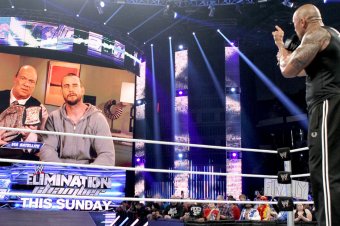 Last time we saw CM Punk, he was stealing The Rock's WWE Championship. Assuming he holds onto the belt until the pay-per-view on Sunday, maybe the WWE will finally reveal their new belt.
CM Punk could come down the ramp laughing and tee-hee-ing with Paul Heyman holding the WWE Championship only to be shortly followed by The Rock coming down the ramp with a brand new shiny WWE Championship title. He announces that he needed a title fitting of The People's Champion anyway, and they fight for the new belt.
Just some food for thought.
This article is
What is the duplicate article?
Why is this article offensive?
Where is this article plagiarized from?
Why is this article poorly edited?