WWE Elimination Chamber 2013: Burning Questions and Projections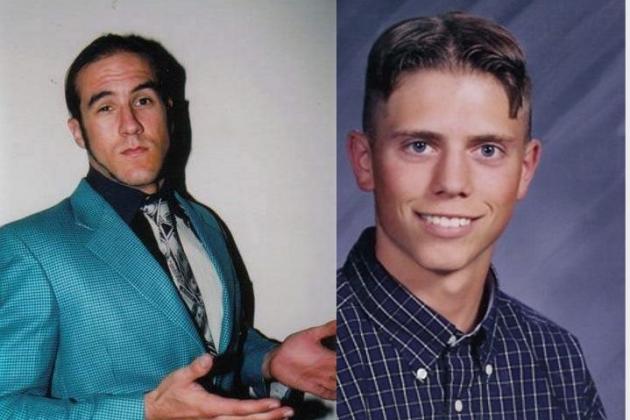 photos via 411mania.com and vk.com
Are you ready?
I said, are you rrrrrrrrrrrready to spend $50 on the Elimination Chamber?
You're not?
Oh, OK, sorry for asking.
Well, for those who are, or those who are just going to look up the results after the show, here is the final rundown along with those burning, unanswered questions to ask before the show begins.
Most years, two chamber matches on one show seems like overkill. But this year it feels like we needed another one. The Shield vs. John Cena, Sheamus and Ryback would have been a cool Wargames-type match with the cell in play.
Still, there could be some good matches here, so maybe it will all be worth it all in the end.
It's time to put my career 21-7 WWE pay-per-view match-guessing prediction record on the line (I was 5-0 for the Royal Rumble, though I didn't post the preview—you gotta believe me!) as we take one last look at The Elimination Chamber.
Begin Slideshow

»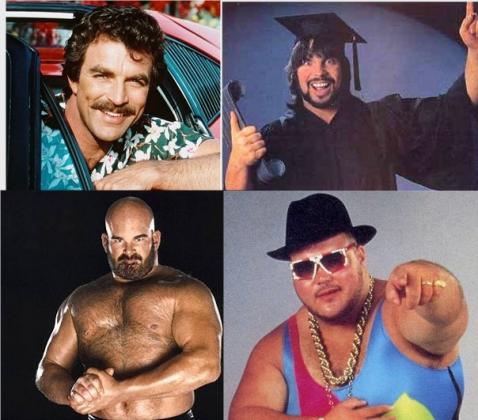 photos via in-sect.com, tumblr.com, stuntgranny, arsenalia.com
Burning Question: Why?
Match Outlook: It's sad to see the once promising Rhodes Scholars booked in a meaningless pre-show match for no tangible reason.
The duo has broken up, and now they're basically glorified jobbers as solo acts. If the Scholars are going their separate ways anyway, what would they gain by winning?
The odds of a good match are not high. The odds of anyone deciding to buy Elimination Chamber at the last minute because of this match are non-existent.
Projection: Tensai and Clay (99 percent confidence)
photos via taminasnuka.com and wwe.com
Burning Question: Can the Divas division really be considered a division when they have less than half a dozen wrestlers?
Match Outlook: There is virtually no heat going into this match. The two could put on a good show, but don't expect the crowd to be very involved.
Tamina's push has been very odd so far. At one point it looked like she was aligned with Vickie when she took out AJ for her. Then, Tamina lost cleanly to AJ and disappeared briefly.
With Eve gone, and without any other viable options, Tamina's now been shoved into this title match.
Projection: Kaitlyn (70 percent confidence)
I imagine there will be some sort of DQ to keep this feud going. There's no one else for Kaitlyn to fight, so a rematch is looking very likely.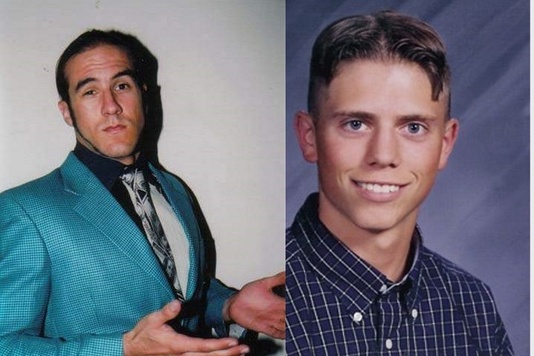 photos via 411mania.com and vk.com
Burning Question: This match was free last month; why do we have to pay for it now?
Match Outlook: Antonio Cesaro seems to be the master of the six- or seven-minute pay-per-view match. Check out the length of his last five pay-per-view matches since winning the US Title: 7:37, 6:39, 6:55, 7:21 and 6:40.
Basically, expect this match to be pretty mediocre and go about seven minutes.
Projection: Cesaro (80 percent confidence)
It's still too soon to get the U.S. title off of Cesaro, and Miz needs to find his footing first as a face before holding gold.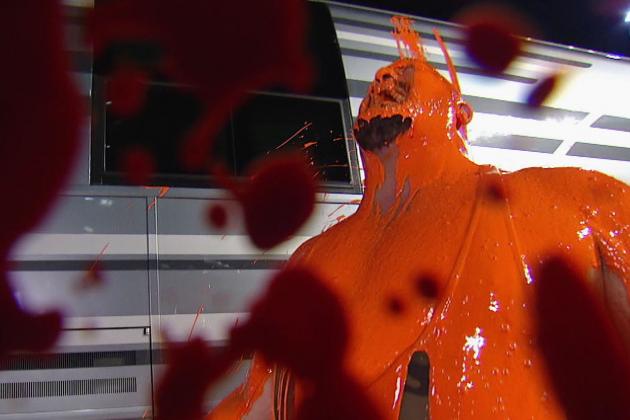 photo via wwe.com
Burning Question: How much longer until Del Rio brings the Mexican flag with him to the ring to complete his desperate pandering gimmick?
Match Outlook: For some reason, it seems like Show's feuds never end. His last one with Sheamus just kept dragging, and this current feud with Del Rio peaked in their first encounter.
The goal of the match should be to have as compelling of a match as their SmackDown last-man-standing encounter. Hopefully the duct tape stays at home this time.
Del Rio does a great job of selling for the big man, so this has the potential to be pretty solid.
Projection: Del Rio (95 percent confidence).
It would be a huge mistake right now to take the title away from Del Rio. It would completely stall his push. Del Rio vs. Ziggler at 'Mania seems fairly logical, or they could have him face Mark Henry or Jack Swagger. This would also free up Big Show to face off against Ryback.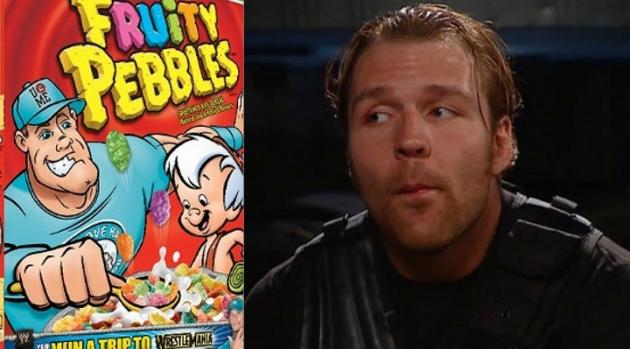 photos via espn.go.com and cagesideseats.com
Burning Question: Who needs this win more?
Match Outlook: No matter what the outcome is, this should be a good match. The Shield was impressive in its first pay-per-view match at TLC and should shine in this one, too.
WWE needs to be careful here. The Shield needs to be protected if it loses, so hopefully the trio doesn't take a triple finisher like the 3MB did or get buried under a stack of chairs like Cena did to Wade Barrett during The Nexus angle.
Projection: Cena, Ryback and Sheamus (70 percent confidence)
This is a tough call to make. Ryback has been damaged these past few months by losing high-profile matches. He needs a decisive victory. On the other hand, The Shield shouldn't be booked to lose its second match.
Team Cena has also gotten the better of The Shield in their last two encounters, which would make The Shield look especially weak if it loses this one. Still, WWE probably wants its faces looking strong heading into WrestleMania.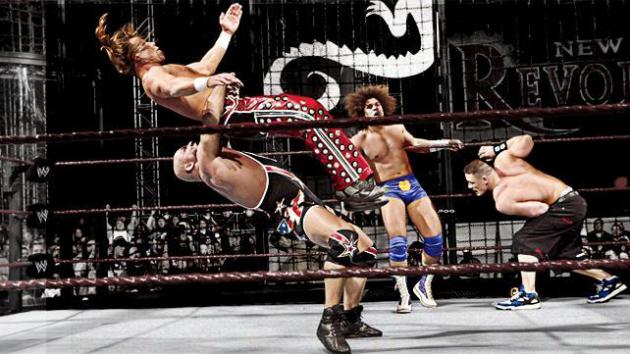 photo via wwe.com
Burning Question: Who is going to enter the Hall of Pain?
Match Outlook: We have Jack Swagger vs. Chris Jericho vs. Daniel Bryan vs. Kane vs. Mark Henry vs. Randy Orton in the Elimination Chamber this year.
No matter who wins, this could be a hell of a match. Thankfully, The Great Khali will not be involved, though I'm not sure why WWE teased us with that idea in the first place.
Before this week, it seemed that it was a foregone conclusion that Mark Henry would win the Elimination Chamber match. WWE has now given Swagger and Jericho a chance to at least make their case.
Projection: Mark Henry (70 percent confidence)
After Henry, I'll go with Swagger (20 percent chance), Jericho (five percent), Orton (four percent) and Kane and Daniel Bryan can have half a percent each, which is probably being generous.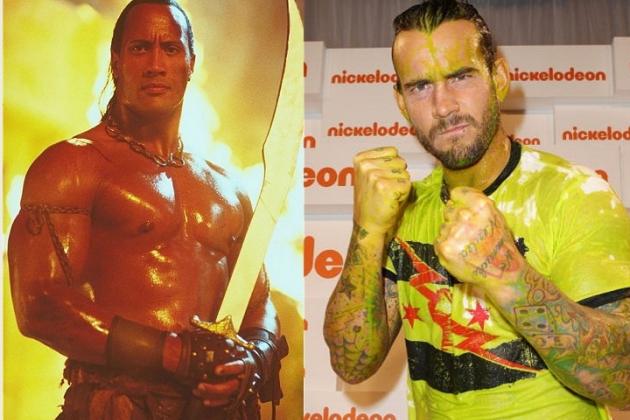 photos via fanpop.com and prowrestling.about.com
Burning Question: Will CM Punk actually smell what The Rock is cooking? If so, will he tell us what it smells like?
Match Outlook: Their last match was a bit of a downer, so hopefully Rock can step up his game a bit. Now that he's 40, and with loads of ring rust, he just can't quite go how he used to.
Expect Rock to be better prepared for this match than the last, and hopefully the crowd is more into it as well.
Projection: The Rock (98 percent confidence)
As great as Punk was with the belt, it wouldn't make sense to have him win it back so soon. Rock vs. Cena drew a record number of buys last year, so there's no reason to mess with the rematch.
Hopefully Undertaker is ready to go within the next couple of months, which will give Punk a huge match at WrestleMania and everyone goes home happy.