Nebraska Football: Cornhuskers' 5 Best Upcoming Non-Conference Series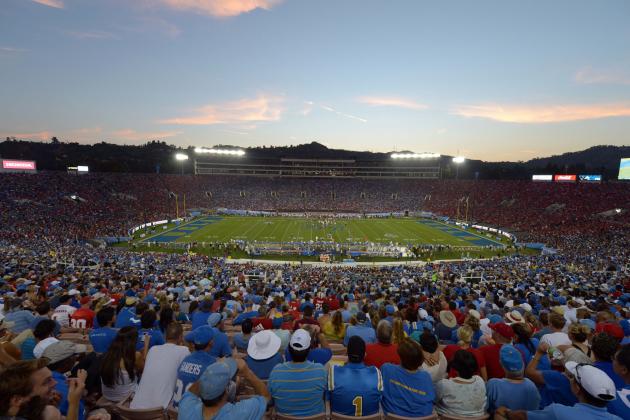 Kirby Lee-USA TODAY Sports

Nebraska football fans are a hardy bunch who like to travel. Nebraska's national fanbase is one of the reasons the B1G was so excited to add the Cornhuskers to its roster, and also why NU is such a coveted target for road games and bowl games.
With the B1G's announcement of a moratorium on scheduling FCS opponents, new focus was given on the non-conference schedules of each school. Nebraska has done a pretty good job of filling the schedules for the next few years with some mouthwatering opponents. Let's take a look at the five most attractive series coming up for Nebraska.
Begin Slideshow

»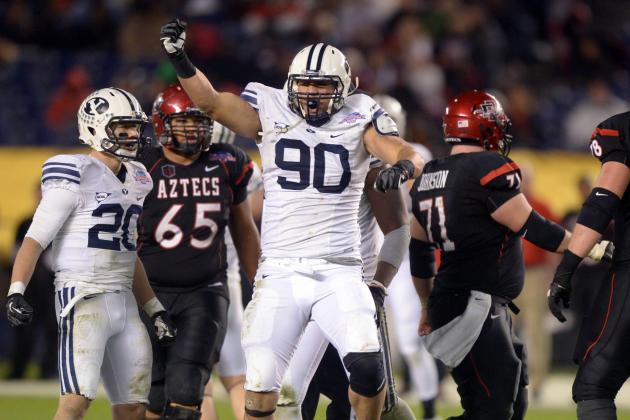 USA TODAY Sports

OK, so having the Cougars come to Lincoln once in 2015 isn't exactly a "series," but it is something to look forward to. BYU holds a special place in college football lore, as the only non-power-conference school to win a national championship, as well as being the alma mater of iconic figures like Steve Young, Ty Detmer and Jim McMahon.
The Cougars are unquestionably a national brand, a part of college football's recognized history. And to see those blue-and-white uniforms march onto the Memorial Stadium field in 2015 will be a sight for the Children of the Corn.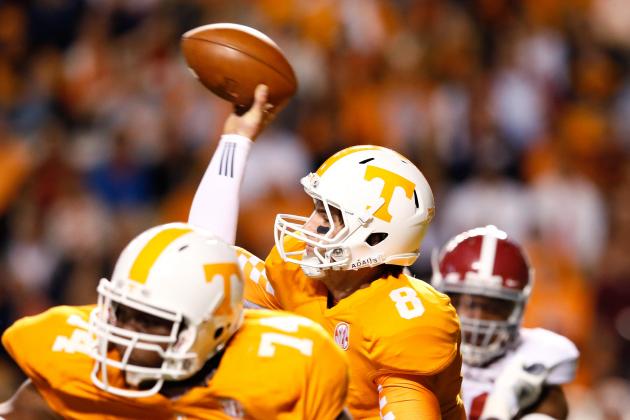 Kevin C. Cox/Getty Images

In many ways, Tennessee and Nebraska are very similar football programs. Both are from rural states that are not blessed with tremendous local talent. Both have rabid fanbases, locally and nationally. And both have a history of football success.
Plus, getting any SEC school to consider a non-conference game out of state, much less at a place like Nebraska, is a unique occurrence. Seeing the Volunteers take the Memorial Stadium field against Nebraska in 2016 should be a lot of fun. And the spectacle of Nebraska at Neyland Stadium in Knoxville in 2017, before 102,455 fans mostly clad in bright orange, should be a sight to behold.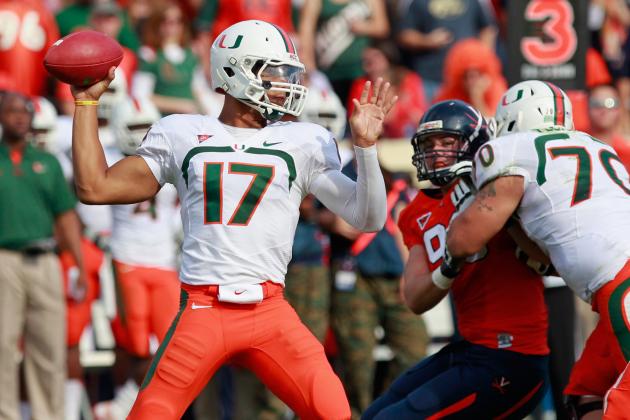 Geoff Burke/Getty Images

Admit it, Nebraska fans. In the '80s and the '90s, you dreamed about this. When the Hurricanes were in their heyday, running circles around the slow farm boys from Nebraska in Orange Bowls, you dreamed of this. You imagined what it would be like for those green-and-orange-clad glamour boys to come to Lincoln and face the Nebraska crowd, instead of always playing them on their home turf.
Sure, the Hurricanes aren't what they were back in the day. But it's still Miami and seeing Sebastian and those uniforms on the visitors' sideline in Memorial Stadium should still provoke a response from the Cornhusker faithful old enough to remember those painful New Year's nights. Seeing Nebraska play at Miami in 2015 will be fun. But seeing Miami come to Lincoln in 2014 will carry a little bit of an edge for many Nebraska fans.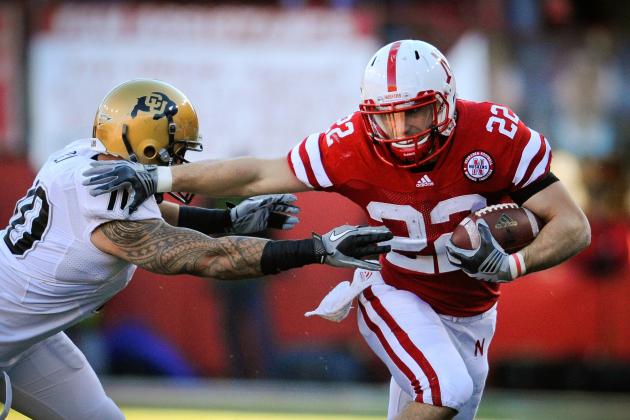 Eric Francis/Getty Images

I know, I know, Nebraska and Colorado aren't rivals, no matter how hard Bill McCartney tried to make it so. But let's face it, Nebraska and Colorado have more than a little history between them.
Nebraska's convincing 24-7 win over then-No. 2 ranked Colorado in 1994 helped catapult NU to its first national title under Tom Osborne. It was Colorado's 62-24 demolition of Nebraska in 2001—the infamous "Black Friday" game—that can be seen as the end of the Nebraska dynasty that ran through most of the '90s. And it was Colorado that, in 2004, brought hammers along so when CU beat Nebraska 26-20 and doomed NU to a 5-6 record, it could "nail the coffin shut" on Nebraska's consecutive bowl appearance streak.
The snowball game. "Sal is dead, Go Big Red." Woody Paige. For a series that wasn't supposed to be a rivalry, there is a whole bunch of history between these two programs. Nebraska fans can continue to hate their not-rivals in Lincoln in 2018 and 2024 and in Boulder in 2019 and 2023.
Could this be any better? In the '70s and '80s, Nebraska and Oklahoma defined college football. The Game of the Century was the Nebraska-Oklahoma tilt in 1971. The formation of the Big XII put a strain on the series because it was not played every year, and Nebraska's departure to the B1G in 2010 put an end to Nebraska's conference affiliation with the Sooners.
So when the two schools announced a two-game series to coincide with the 50th anniversary of the 1971 Game of the Century, every other series on this list was playing for second. Nebraska will travel to Norman in 2021, and the Sooners will make a return trip to Lincoln in 2022. Rest assured, many Nebraska fans have already booked rooms in Norman eight short years from now to watch the golden anniversary of Johnny Rodgers tearin' 'em loose from their shoes.
If you'd like to contact Patrick to schedule an interview, provide feedback or get advice on which type of chocolate goes best with fresh fruit (spoiler alert: dark), send an e-mail to patrickrunge@gmail.com.
Or, you could always...Follow @patrickrunge.