WWE Elimination Chamber 2013: The Rock vs. CM Punk, the Bookmaker's Verdict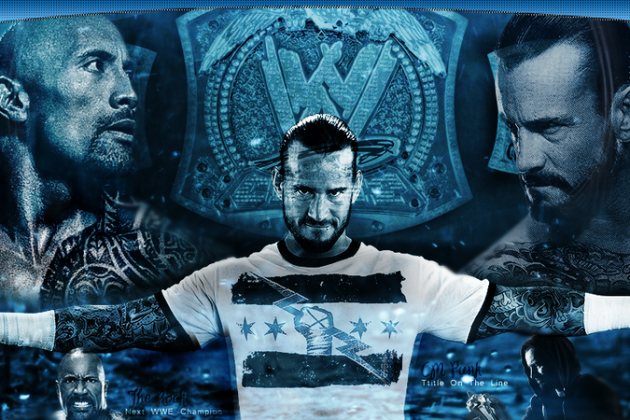 photo courtesy of alitaker.deviantart.com
With four main-event standard matches scheduled, Sunday's Elimination Chamber is shaping up to be a memorable final pit stop on the road to WrestleMania.
Irish Bookmaker Paddy Power is currently offering odds on all six matches on the card, and one does have to question how betting on a predetermined event is legal in the first place. Do they have access to any insider knowledge? It would certainly be wise for them to keep an eye on what Dave Meltzer has to say.
Interestingly, Skybet, a subsidiary of BSkyB, offered betting odds for the Royal Rumble, but have yet to release any prices for Elimination Chamber. It even appears that the wrestling section of their website has been removed, perhaps indicating that they made a heavy loss last time around.
The following slides will examine the main-event matches and the odds that are being offered by Paddy Power at the time of writing.


For those who require an explanation of the standard British and Irish odds system, follow this link.
Begin Slideshow

»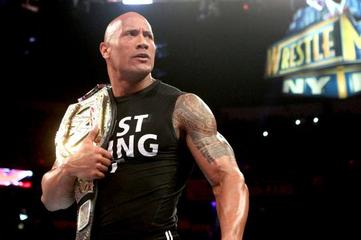 Photo courtesy of wwe.com
The main attraction for Elimination Chamber 2013 is the marquee Royal Rumble rematch between WWE Champion The Rock and "The Best In The World," CM Punk.
As wonderful as kayfabe can be, the bookmakers, and rightly so, are heavily backing "The Great One" to walk away with the WWE Championship on Sunday. They feel so strongly about his chances of victory that they have him priced at 1/14, meaning that a £10 bet would return a mere 71 pence.
CM Punk is priced at 6/1, and even in the light of these odds, it would take a very brave or very stupid man to throw away money on the former champion regaining his title this Sunday with the knowledge that the 2013 Royal Rumble winner John Cena awaits Rocky once more.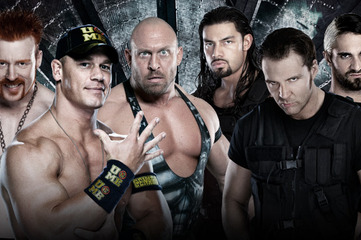 Photo courtesy of wwe.com
In what can be seen as a second main-event match, three of the company's top faces take on The Shield, who enter in-ring competition for the first time since their impressive debut in a Tables, Ladders and Chairs match at the end of last year.
Paddy Power are currently offering a Shield victory at 11/5, whereas Cena, Ryback and Sheamus are priced at 3/10.
While, arguably inside and outside of kayfabe, the babyfaces are clearly considered the heavy favourites, this one might not be as straightforward as it seems, as Drake Oz highlights in his predictions for the pay-per-view.
The significance of this match will lie in how the Shield are booked against the three powerhouse good guys, with the end result being largely secondary. With that in mind, it may be worth backing the Shield this Sunday.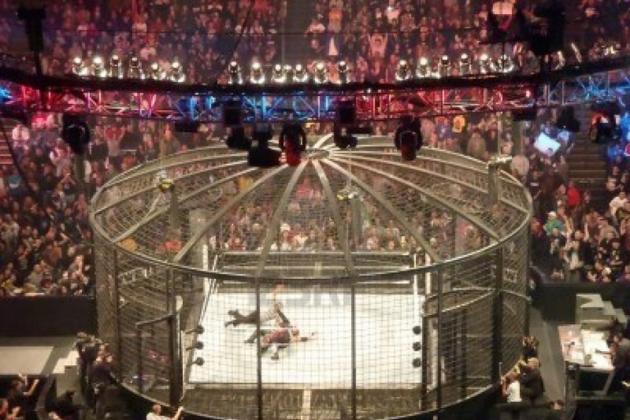 Photo Courtesy of kayfabenews.com
Perhaps the most exciting in betting terms, the odds offered for the No. 1 contender Elimination Chamber match are intriguing.
Chris Jericho 1/1 (evens)


Mark Henry 7/5


Jack Swagger 7/2


Randy Orton 7/1


Daniel Bryan 14/1


Kane 18/1
From a fan's point of view, this year's chamber match is an exciting prospect largely because any one of the six competitors have a legitimate chance of walking in to WrestleMania to face the World Heavyweight Champion, be that Dolph Ziggler, Alberto Del Rio or The Big Show.
It has to be questioned, however, why Randy Orton has such a good price, especially given the reports that higher ups were considering a Sheamus/Orton world title feud for WrestleMania. Do the bookmakers know something we do not?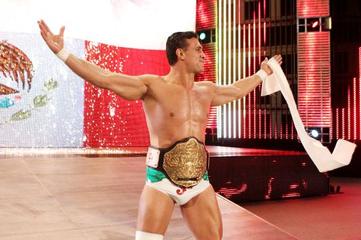 Photo courtesy of wwe.com
Unsurprisingly, Alberto Del Rio is the 1/5 favourite to walk away from New Orleans with World championship gold firmly around his waist. A clean victory over The Big Show (3/1) would cement Del Rio's face turn and prepare him for the road to WrestleMania, where he should be defending the belt if Dolph Ziggler does not manage to successfully cash in beforehand.
This match should be the culmination of Smackdown's main rivalry, allowing the two to travel down new and intriguing paths in the build for WWE's biggest show of the year, so expect a Del Rio win, regardless of Ziggler's whereabouts.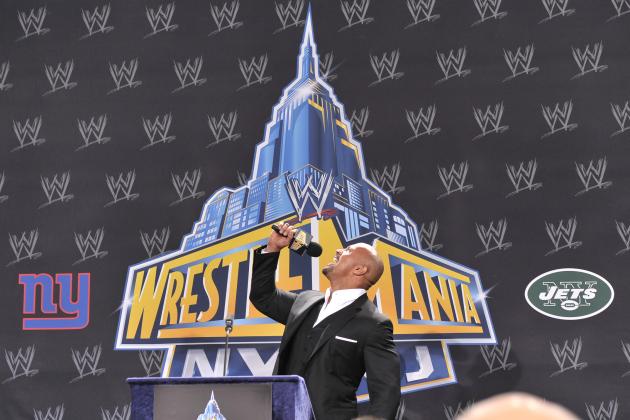 Michael N. Todaro/Getty Images

Ultimately, The Rock vs. CM Punk match is not worth betting on, but the others could be combined into an accumulator to make a worthwhile bet.
£5 on the three-fold bet of Alberto Del Rio, Randy Orton and The Shield, for instance, would return £134.40.
According to the odds they are offering, Paddy Power's predictions for this Sunday are:
The Rock

Alberto Del Rio

John Cena, Ryback and Sheamus
Chris Jericho
Cesaro
Kaitlyn
It will certainly be interesting to see how events unfold.

Perhaps there is a bigger question behind betting on professional wrestling, however. Surely somebody with creative control could win millions of dollars by backing the wrestler they just announced as going over.

Think of the severity of punishment for match fixing in competitive sports such as football.
This is the sport of match fixing.