Most Exciting Seattle Mariners Prospects to Look out for in Spring Training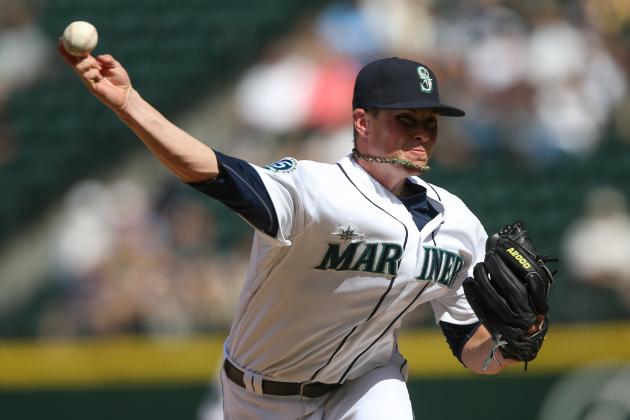 Otto Greule Jr/Getty Images

Every team has "hot prospects" that will hopefully develop into major league talent. However, there are certain players that are known by more than just a singular fanbase.

The Seattle Mariners have a number of gifted athletes that are known around the league, as evidenced by various lists of top prospects. According to MLB.com, the Mariners have two of the top-10 prospects in the league.

This is a good sign for a franchise that needs to hear some good news going into 2013. Obviously, a prospect represents hope, but that hope must be proven on the largest stage.

As the Mariners head to Arizona, there are a number of players that may turn some heads and earn spots on the major league roster. Others will have to wait for another time. Who will head to Seattle and who will head back to the minors for some additional experience?

It should be an interesting spring for the M's. Here is who to look out for in spring training.
Begin Slideshow

»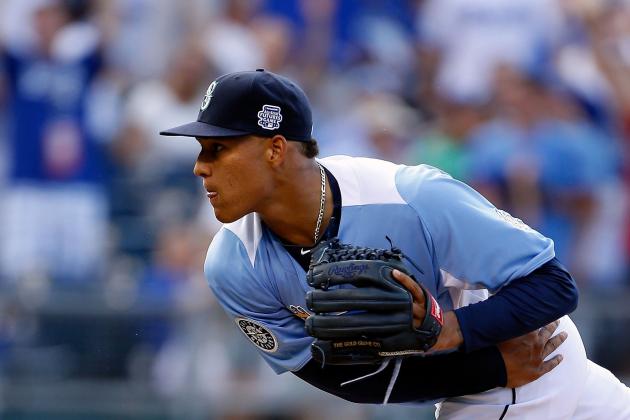 Jamie Squire/Getty Images

Stats: 6'4", 210 pounds

Age: 20

MLB Top Prospects Rank: No. 4

Highest level played in 2012: AA
Taijuan Walker is arguably the top prospect in the Seattle Mariners organization. He has an excellent fastball and curve, and is making progress on his changeup.
Seattle will certainly want to see how Walker performs in Arizona, but it seems reasonable to assume that the organization is not going to rush him to the big leagues.
As excited as fans may be to see what this talented pitcher can do against Major League hitting, they may need to wait until 2014.
There will be a lot of eyes on Taijuan Walker when he takes the mound in Peoria.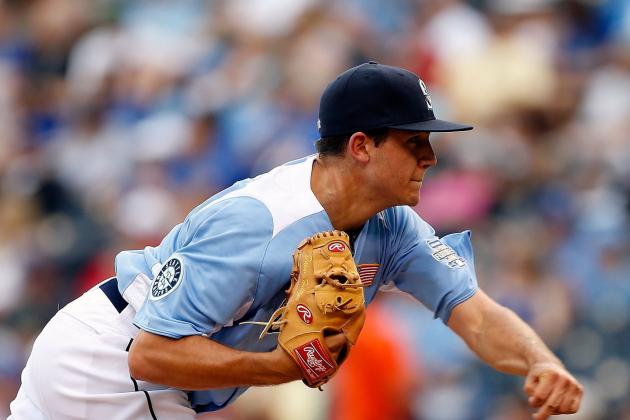 Jamie Squire/Getty Images

Stats: 6'3", 200 pounds

Age: 23

MLB Top Prospects Rank: No. 8

Highest level played in 2012: AAA

If Taijuan Walker is Batman, then Danny Hultzen may be Robin, and the Seattle Mariners hope that this dynamic duo could slot in nicely behind Felix Hernandez in the near future.

Walker is regarded as having more "upside," but Hultzen may be closer to joining the Mariners in Seattle. Hultzen has moved very quickly through the Seattle system, and it would not be a shock to see him at Safeco Field in 2013.

Again, the Mariners are not going to rush a young pitching prospect, but this may be the season for Danny to break into the rotation. If Hultzen has a Michael Pineda-like spring (without the inevitable injury), fans in Seattle may get to see one of the top pitching prospects sooner than later.

Otherwise, Hultzen may start the season in Tacoma and drive up to Seattle later in the season.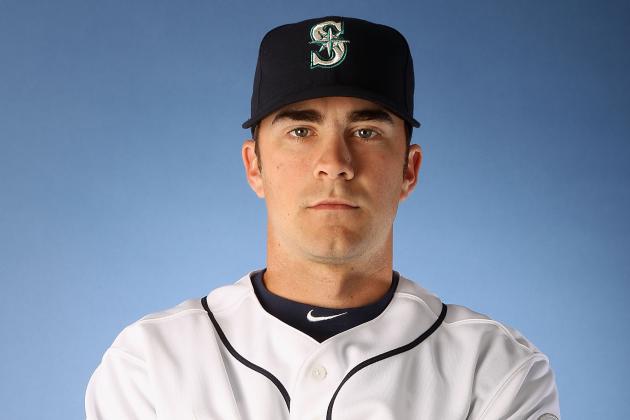 Christian Petersen/Getty Images

Stats: 6'1", 195 pounds

Age: 21 (22 in March)

MLB Top Prospects Rank: No. 29

Highest level played in 2012: AAA

Nick Franklin may very well be in a big league uniform at some point in the near future. In order to make the big club, Franklin will have to prove that he can hit. The Seattle Mariners will have to find him a particular position.

Is he a shortstop? Yes. Is he a second baseman? Also, yes.

In 2012, Franklin played 34 games at second base and 30 games as shortstop after being promoted to Tacoma. The ability to play multiple positions is certainly helpful, but an impact player will typically play in one position most of the time. One assumes that the Mariners do not envision Franklin being a future part-time utility infielder.

Therefore, Franklin will be interesting to watch from a production standpoint, but it will also be intriguing to see which positions he plays.

Dustin Ackley was supposed to occupy second base for a decade until he hit .226 in 2012. Now, there are questions. Brendan Ryan is a great defensive shortstop, but his hitting in 2012 did not exactly measure up.

Will Franklin take someone's job in spring training? Time will tell.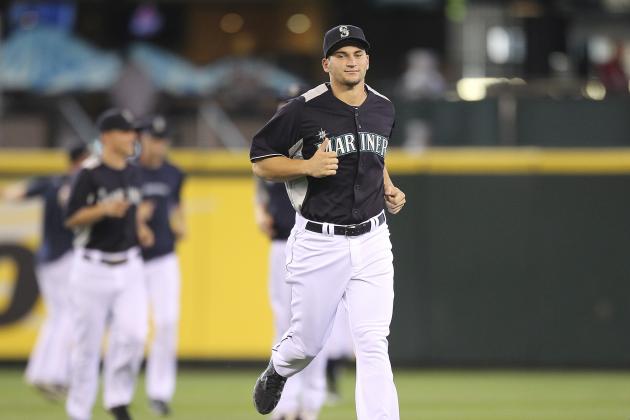 Otto Greule Jr/Getty Images

Stats: 6'2", 220 pounds
Age: 21 (22 in March)
MLB Top Prospects Rank: No. 44
Highest level played in 2012: AA

Mike Zunino can hit, at least at the minor-league level. Now, he will face off with some major league pitchers as his journey to the big leagues continues.

The Seattle Mariners are in an interesting position at catcher, as they have Jesus Montero taking over full time. Trading John Jaso away signals that the Mariners feel very good about Montero's future, and the fact that Zunino may not be far behind.

Granted, Montero is not known as a great defensive catcher, and he was a designated hitter some in 2012. This opens to door for Zunino to be the future behind the dish, as Mike is known for his leadership skills and his potential for handling a pitching staff.

If Zunino does not make the club this year, Seattle does have backup options in Kelly Shoppach and Ronny Paulino.

Zunino has a .360 career average in two levels of minor-league ball, so it will interesting to see if that kind of hot hitting will continue at the next level.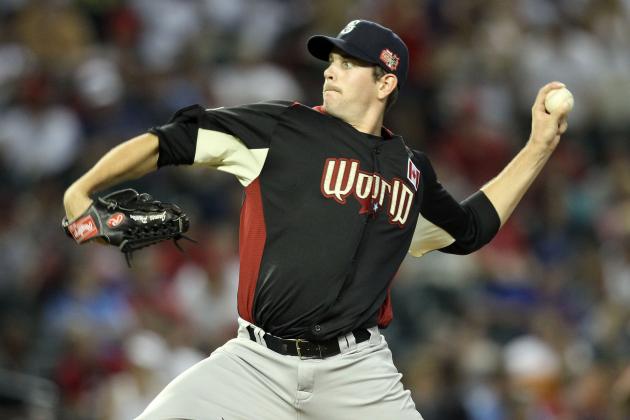 Christian Petersen/Getty Images

Stats: 6'4", 220 pounds

Age: 24

MLB Top Prospects Rank: No. 74

Highest level played in 2012: AA

James Paxton rounds out the three big pitching prospects of the Seattle Mariners, and he is another individual that may soon have a locker at Safeco Field.

Paxton has a major league fastball, but he also has a very good changeup. This is part of the reason that Paxton has moved fairly quickly through the system. The difference between an impact starter and just another hard-throwing prospect is often their ability to change speeds.

The common sentiment in baseball circles is that a team cannot have too much pitching, so it will be intriguing to see which of the prospects step up and makes their case for winning a roster spot. In theory, there are spots in the Seattle rotation that are not determined, but it seems reasonable to assume that Felix Hernandez, Hisashi Iwakuma and Joe Saunders will be sufficiently locked into their slots.

That means Paxton will need to compete with Tijuan Walker and Danny Hultzen, as well as Erasmo Ramirez, Blake Beavan and veteran throwers like Jeremy Bonderman.
Let the games begin.
Christopher Hanewinckel-USA TODAY Sports

Stats: 6'5", 200 pounds

Age: 22

Highest level played in 2012: AA

If there is a fourth Musketeer that could be added to the "big 3" of Taijuan Walker, Danny Hultzen and James Paxton, it may be Brandon Maurer.

Maurer is a big body with a mix of pitches, and while he is not regarded as having as much potential as the higher-ranked pitchers, he made noticeable progress last season. He was talented enough to earn a spot on the 40-man roster in November. Whether he can stay on the big league roster is yet to be determined.

The Seattle Mariners did cap his inning in 2012 as a precaution given his youth and injury challenges in the past. Brandon is not necessarily expected to compete for a spot in the 2013 starting rotation, but he may have the potential to surprise a few people.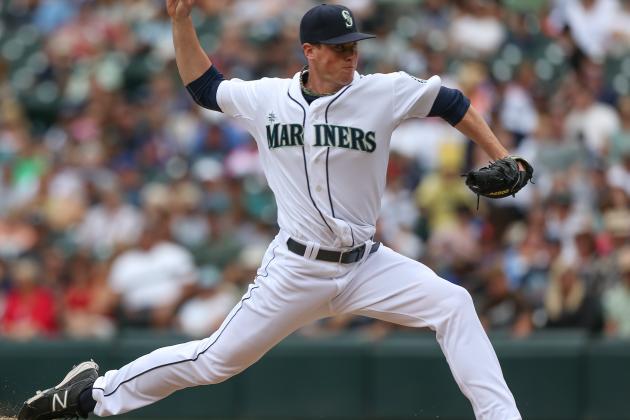 Otto Greule Jr/Getty Images

Stats: 6'5", 220 pounds

Age: 22

Highest level played in 2012: Big-league club

On paper, Carter Capps has the most "experience" of these prospects, simply because he did make his major league debut in August of 2012. In 18 games of relief work, Capps posted a 3.96 ERA while giving up 11 runs over 25 innings.

Those may not seem like stellar numbers, but 28 strikeouts over the course of those 25 innings are what gets people excited. Capps has a blazing fastball and an array of other pitches that may develop over time.

The key for the Seattle Mariners may be to define the role of Capps. While he has the potential to be a starter, he may very well be slated as a future closer for Seattle. For now, he may be a hard-throwing setup man, assuming he makes the roster in 2013.

Will Carter Capps soon be picking up the saves after Taijuan Walker, Danny Hultzen and James Paxton earn the win? That may be the plan.

Other prospects to watch: Stephen Pryor, Carlos Triunfel, Brad Miller, Stefen Romero

Follow @tpheifer