Who's on the Hot Seat at UFC on Fuel 7?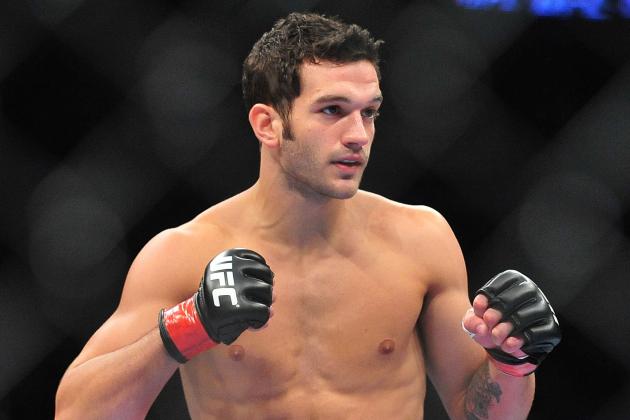 Gary A. Vasquez-USA TODAY Sports

The seventh installment of the UFC's Fuel TV series is set to go from Wembley Arena this Saturday, Feb. 16.
The card will feature a main event between interim bantamweight champion Renan Barao and up-and-coming star Michael McDonald. The co-main-event will see featherweight contenders Cub Swanson and Dustin Poirier battle it out.
Beyond these clashes of title players, UFC on Fuel TV 7 will host another 10 matches, few of which will feature anyone on the cusp of a championship opportunity. In fact, several of the remaining competitors are very likely fighting for their jobs this weekend.
Let's take a look at who will enter UFC on Fuel TV 7 on the hot seat.
Begin Slideshow

»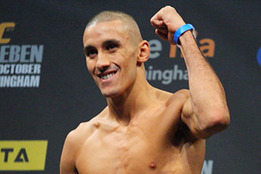 tapology.com
Etim has been a UFC fighter since 2007, but his tenure is in jeopardy heading into UFC on Fuel TV 7. A loss doesn't automatically equate to his release, but a pink slip is definitely a possibility.
He's 1-2 over his last three contests, and another tick in the loss column means trouble.
At least he'll have home-field advantage when he welcomes Renee Forte to England this weekend.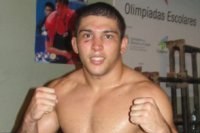 sherdog.com
Forte didn't make much of an impression during his time on The Ultimate Fighter: Brazil, nor did he do much to improve his stock when he officially debuted in the UFC last October.
His first go, a submission loss to Sergio Moraes, could very well have been the end of him. Luckily, he was given another opportunity.
However, if he fails to make good on his resurrection, he'll probably be looking for a new home.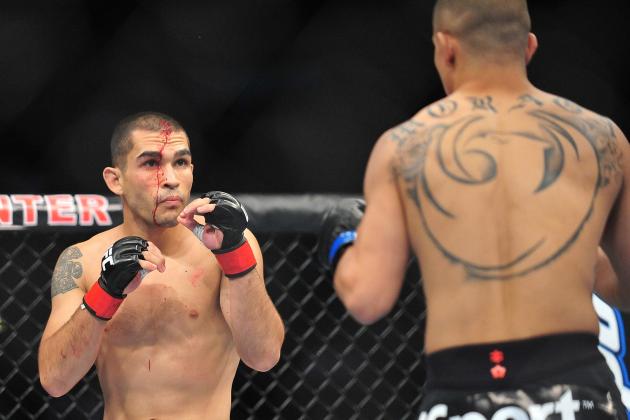 Gary A. Vasquez-USA TODAY Sports

Gomez entered the UFC in 2012 as a potential flyweight title contender, but he fell flat in his debut, losing to John Moraga. He could still recover from that disappointing result, but he needs to do so sooner rather than later.
Should he lose for a second straight time, it would signify the end of his time as a relevant flyweight competitor, at least for a little while.
It might also signify the end of his UFC tenure, which makes UFC on Fuel TV 7 a true do-or-die situation for him.
Gary A. Vasquez-USA TODAY Sports

When he joined the UFC ranks in 2011, Grispi was widely considered the next logical challenger for the featherweight title. Unfortunately, he failed to clinch the opportunity, losing to Dustin Poirier in his promotional debut.
Since then, Grispi has been in free-fall mode.
He dropped two more contests, failing to even make the final bell in either case, and has left everyone wondering why they ever saw him as a future star.
If he loses a fourth straight, he's done.
There is no one sitting on a toastier seat heading into UFC on Fuel TV 7 than "The Fluke."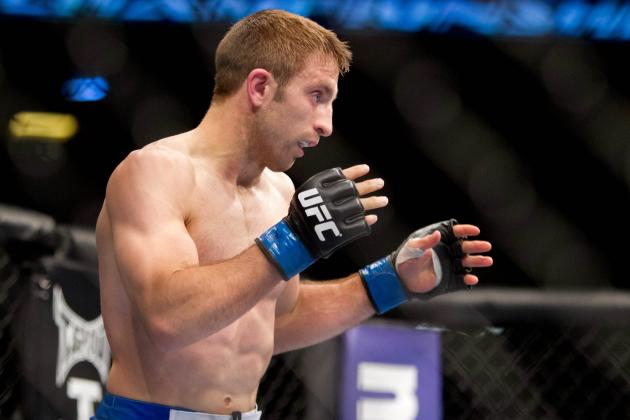 Bruce Kluckhohn-USA TODAY Sports

Harris came to the UFC last year as a star on the British scene, but a relatively unknown international commodity.
In his debut with the promotion, he failed to impress, suffering a second-round submission loss to Darren Uyenoyama. Another failure could be the end of his time on the big stage.
He needs a win at UFC on Fuel TV 7 desperately.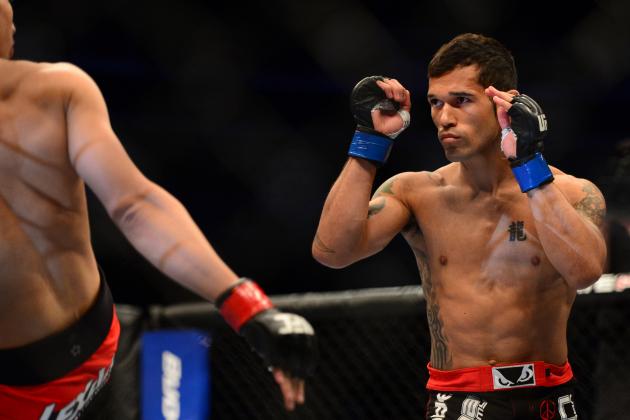 Kyle Terada-USA TODAY Sports

Lee has been with the UFC since 2011, but he might not be long for the promotion. He currently sits at 1-2 under their banner and another defeat could expire his roster spot.
He'll be taking on another fighter who is currently on the chopping block in Motonobu Tezuka, which means their bout will have a decidedly "loser leaves town" feel.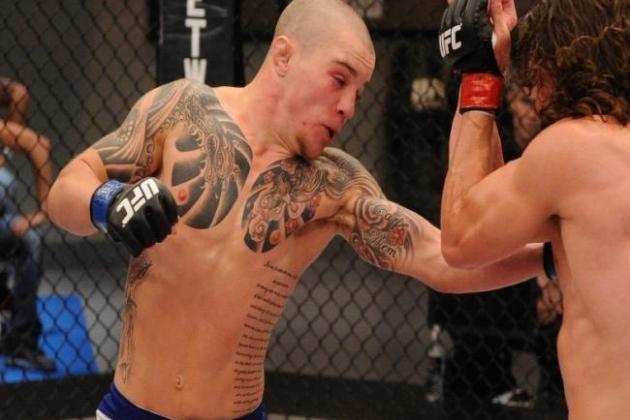 themmacorner.com
He came off The Ultimate Fighter to the tune of a loss in 2012, but has been given a second life. If he can win at UFC on Fuel TV 7, he'll live to fight another day. If he loses a second straight, he's done with the promotion.
It's pretty much the same story for his opponent, Josh Grispi, so their undercard bout will be a loser-goes-home affair.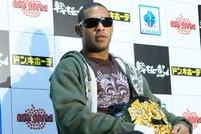 mmamania.com
Santiago has been successful outside of the UFC, but unsuccessful in it.
His failure to get results inside the Octagon has already led to his release on two prior occasions, but his winning ways in other promotions keeps getting him back in.
A loss at UFC on Fuel TV 7, however, might send him packing yet again.
A former middleweight, "The Sandman" will try his hand at 170 in hopes of finding a little bit of stability with the world's top MMA promotion.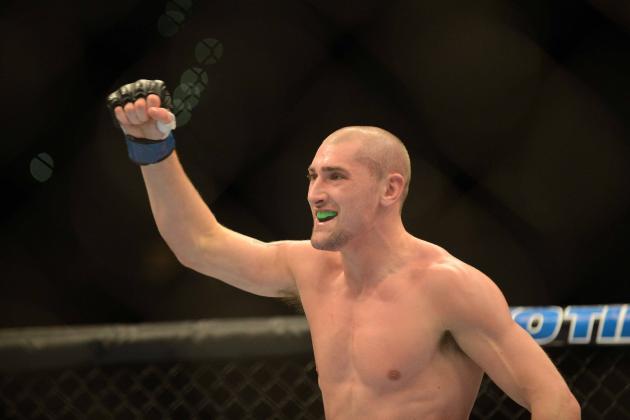 Ron Chenoy-USA TODAY Sports

Sass is 3-1 in the UFC, but he's a bit of a one-trick pony. He's coming off a loss, and if losing becomes a trend it will be clear that opponents have him solved. And if that's the case, then there isn't a lot of reason for the UFC to keep him on board.
Sass won't (shouldn't) be released if he loses this Saturday night, but defeat will put him in a very precarious position and eliminate all that's left of his hype.
Tapology.com
Tezuka's 2012 UFC debuting effort was a loss, but just barely. He took Alex Caceres to the final bell, falling in a split decision.
Though he came close to victory his first time out, he certainly doesn't have a whole lot of job security heading into UFC on Fuel TV 7. In fact, a second straight defeat may very well spell the end of his time with the UFC.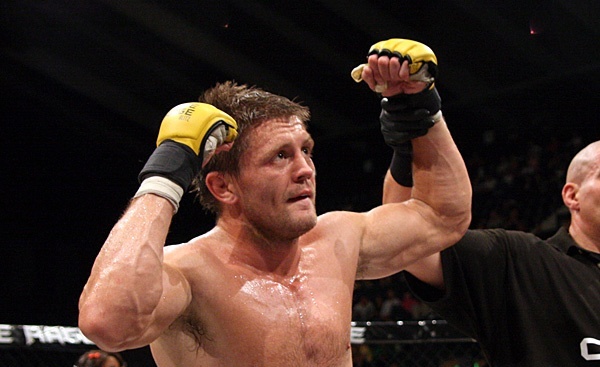 Sherdog.com
Watson came to the UFC last year heralded as one of Britain's best. He was given a stiff test for his debut match in the form of Brad Tavares and came up short, losing a split decision.
The middleweight will be looking to rebound against Stanislav Nedkov at UFC on Fuel TV 7. A win would set him back on course and maybe even vault him into a bout with a top 10 opponent.
A loss, on the other hand, would be crippling. It wouldn't necessarily lead to a pink slip, but it would at least put him on the brink.