Keys to Victory for Ryan Jimmo at UFC on Fuel TV 7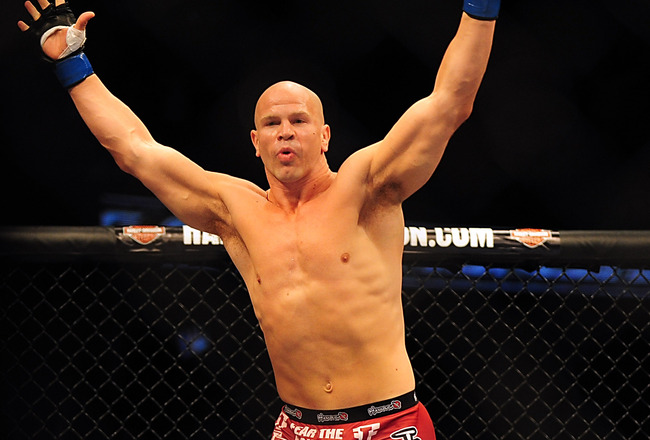 Anne-Marie Sorvin-USA TODAY Sports
Ryan Jimmo is set to face off this weekend against James Te Huna at UFC on Fuel TV 7 from Wembley Arena in London, England. The veteran Canadian light heavyweight will make his second appearance in a UFC cage after knocking out Anthony Perosh last July in Calgary.
Jimmo's debut knockout took only one punch and seven seconds and tied the record for the fastest KO in UFC history, but the Blackzilian fighter will get a much tougher test against Te Huna. Much more is at stake for both men coming into this fight with the winner being on the cusp of the top 10 in the division
Forget about another fast knockout, this is a large step up for Jimmo and he is solely focused on getting the win in England.
Here are three keys to victory for Jimmo at UFC on Fuel TV 7.
Initiate but Don't Brawl
Courtesy / mmagospel.com
Jimmo comes from a karate background. He has been criticized in his career for being a point-scoring type of fighter, who does not initiate or bring sustained pressure as much as he should at times in fights. He will wait for a counter, or he will initiate one strike and get out without following up and capitalizing on his initial attack.
Jimmo can't employ a one-and-out strategy against Te Huna, but he shouldn't get into an all-out brawl with him, either. Footwork and angles will be to Jimmo's advantage, but he must find that happy medium of engagement and intelligence to make this fight his own.
If Jimmo can initiate and land flurries and combinations, and then get out of dodge before Te Huna finds his mark, his technical striking will lead him to a decision victory.
Make Te Huna Move and Tire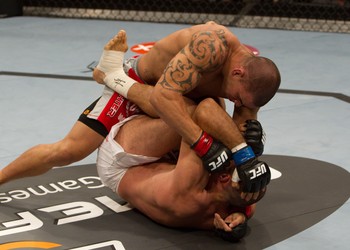 Courtesy / openwalls.com
There is no way that Ryan Jimmo will want to copy the Joey Beltran game plan and stand static in front of the power puncher Te Huna. He confirmed as much in an interview I had with him last week (via Sportsnet.ca). He will need to constantly move around and make Te Huna move to find him and tire him out in the process.
As the fight goes on and Te Huna tires, he will pack less power in his strikes and Jimmo can wade in with a little less caution and throw his technical shots to the body and head.
Te Huna has an iron chin and I don't think Jimmo can finish him, but the longer this fight goes on it will be advantage Jimmo.
Take It to the Ground Early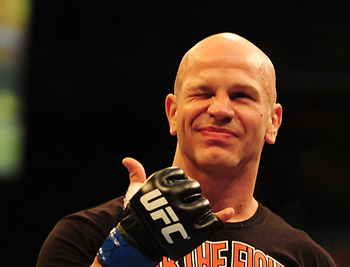 Anne-Marie Sorvin-USA TODAY Sports
Ryan Jimmo has never been known as much of a submission fighter, but he has stated many times leading up to this fight that he is going to find Te Huna's weakness and break that weakness on his way to a victory.
Of Te Huna's five losses, four have come via submission and one was a disqualification, with two first-round rear-naked choke losses of note. Jimmo has two submission wins on his resume, but they both came a long time ago in the regional circuit in Canada.
He has also never been submitted and his real main edge could come in the grappling department. If Jimmo decides to take it down early, he may find a gaping hole there to seize. At the very least, he could tire Te Huna out early in the fight.
Dwight Wakabayashi is a featured columnist for Bleacher Report UFC and regular contributor to Sportsnet.ca's UFC section. Follow him on Twitter @wakafightermma.
Keep Reading