FA Cup Round 5 Predictions: Players Sure to Land in Best XI for Week's Clashes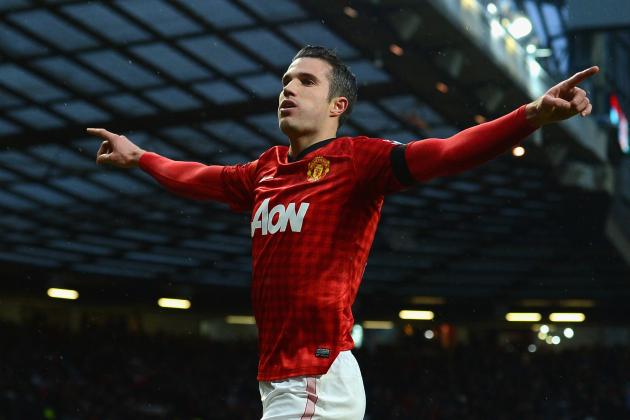 Shaun Botterill/Getty Images

With the FA Cup entering the fifth round this weekend (and Monday), the competition is starting to see the weaker teams thin out and the Premier League's top squads aimed at one another on a collision course.
Sure, crazy things always seem to happen in cup play, but with teams like Manchester United, Manchester City, Arsenal, Everton and Chelsea still in the running—though the Blues are playing a fourth-round replay—one can imagine a star-studded quarterfinal round is in the running.
But which stars will shine the brightest in Round 5? Which players might help lead their side to an upset? Who should you be paying attention to this weekend?
There's only one way to find out. Click on, my friends.
Begin Slideshow

»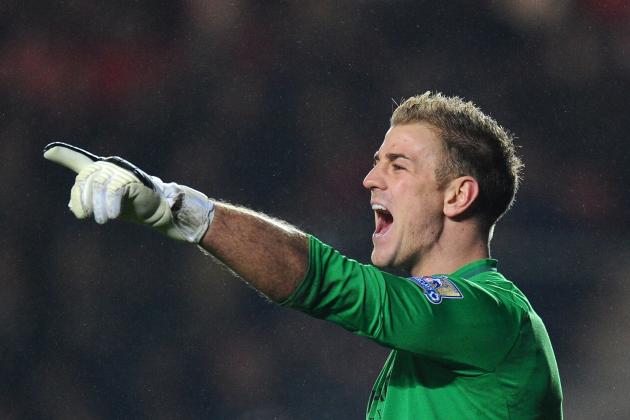 Mike Hewitt/Getty Images

Manchester City may have essentially blown its chance to compete for the Premier League title this weekend, but the team has still given up a league-low 24 goals on the season. That stinginess is in large part due to the efforts of keeper Joe Hart.
Hart has 11 clean sheets on the season, and its hard to imagine Leeds United getting the best of him. Expect another clean effort by the keeper and a relatively drama-free win for City.
Alex Livesey/Getty Images

Quite simply, Manchester United's defense has been much, much better since Nemanja Vidic returned from injury in mid-December. The defense is so much more solid when he plays.
In Vidic's 12 Premier League appearances this season, United have given up 10 goals. In the 14 games in the Premier League in which he hasn't played, United have given up 21 goals. Simply put, the back line is far sturdier when he plays.
Expect Vidic to lead a stout defensive effort for United against Reading on Monday. Sure, United will probably hold close to 70-percent possession, but don't expect Reading to sneak in any late-game goals, either.
Alex Livesey/Getty Images

Leeds United has a goal differential of minus-seven in the Championship and is currently 11th on the table. Do you really think that attack is going to frighten Manchester City?
I don't. Expect City to control possession and for Kompany to keep the middle of his defensive third neat and tidy for the full 90 minutes. I wouldn't expect the Leeds United attackers to give the City captain too much trouble.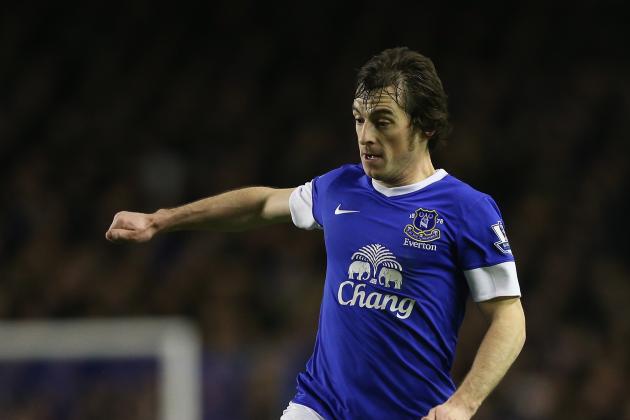 Clive Brunskill/Getty Images

Is there a more inventive left-back in the Premier League than Leighton Baines?
I suppose that's up for debate, but for my money there are few left backs I'd rather have on my squad. Baines scores goals, sets up his teammates, makes dangerous runs down his left flank and still gets back to play solid defense.
Expect him to leave his mark against an overmatched Oldham Athletic squad.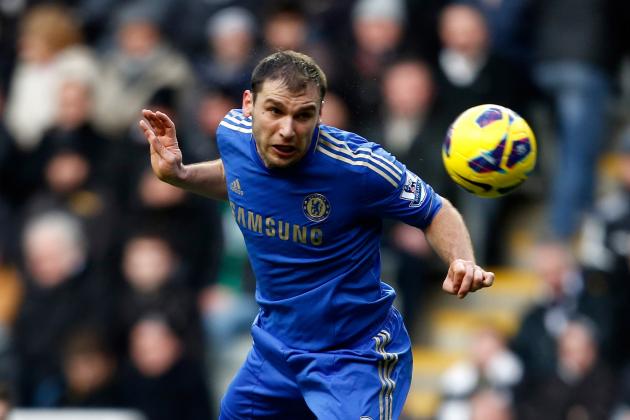 Paul Thomas/Getty Images

Branislav Ivanovic is quietly having a very solid season for Chelsea. He's scored six goals for the team in all competitions, and he's been a fairly steady performer who flies under the radar given the higher-profile stars on the team like Frank Lampard, Eden Hazard, Juan Mata and Fernando Torres.
Yes, he was pretty miserable for Chelsea in the team's 2-0 loss against Swansea in the Capitol One Cup semifinals, but don't expect him to replicate that performance against Brentford. Don't be shocked to see him flying up the flank and putting the ball in the net off a counterattack for the Blues.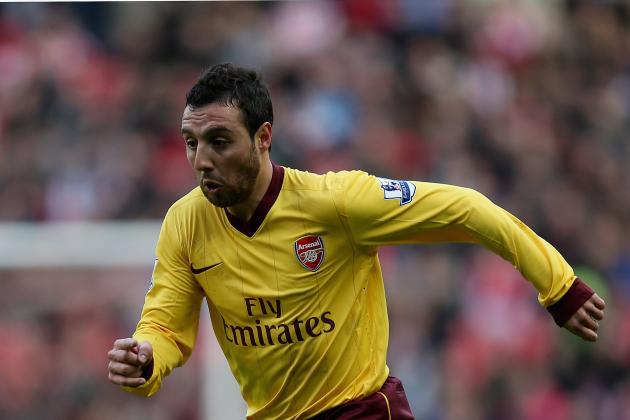 Clive Brunskill/Getty Images

Arsenal's summer signing quickly became the talisman for the team's attack, and he's remained one the brightest Gunners since.
With nine goals and seven assists in 33 appearances across all competitions, Cazorla has shown his touch around the box. But more importantly, he has brought the creativity, vision and class needed to operate Arsene Wenger's system perfectly.
The rest of the Gunners have been more inconsistent this season, but Cazorla continues to be a steadying force and arguably the best newcomer to the Premier League ranks this season. It's hard to imagine Blackburn containing him.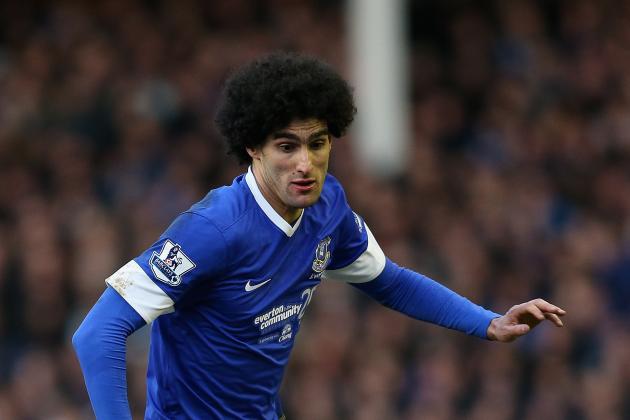 Clive Brunskill/Getty Images

Marouane Fellaini was not at his best in Everton's 2-0 loss to Manchester United this weekend, and that does not bode well for Oldham Athletic, with will have to deal with the dangerous box-to-box midfielder looking to make up for the prior week's showing.
Fellaini's 10 goals in Premier League play lead Everton, and his ability to facilitate the attack, finish with a dangerous strike or pop into the box and find the net with his head make him nearly impossible to account for over the full 90 minutes.
Oldham Athletic are outmatched against a talented Everton team to begin with, but they won't have any answers for Fellaini.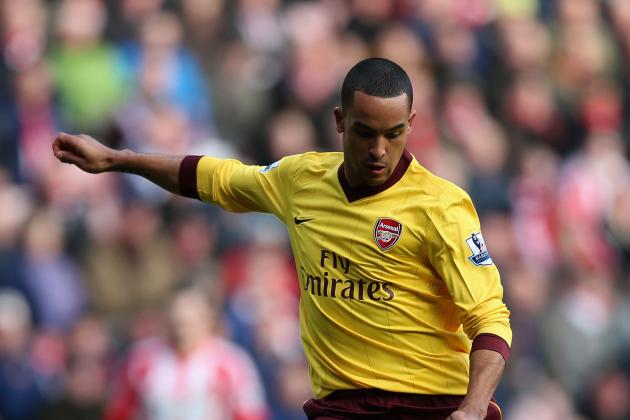 Clive Brunskill/Getty Images

Theo Walcott may have been in the news this year for his lengthy contract negotiations and desire to play centrally rather than out wide as a winger, but the young talent has been Arsenal's most dangerous offensive force this season without question.
He leads Arsenal with 18 goals in all competitions, and his pace and newfound finishing class in the attacking third will be far more than the Blackburn defenders can handle. Expect Walcott to do big things in this game, either out wide or playing centrally as the team's striker.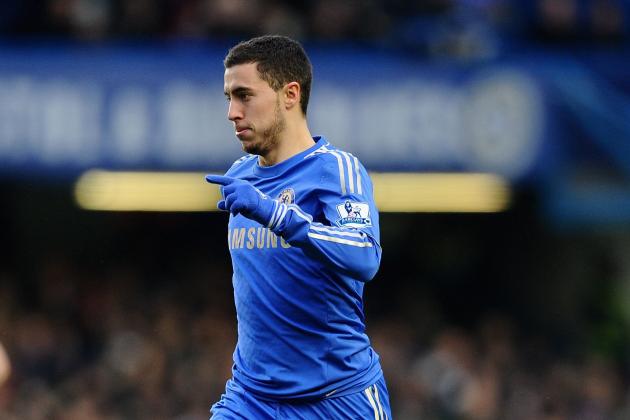 Laurence Griffiths/Getty Images

Fresh off a three-match ban, Eden Hazard returned with a bang this weekend, scoring a goal and adding an assist in Chelsea's 4-1 win over Wigan.
Now, Brentford has to try to stymie the man who is making up for lost time. And they have to try to contain both him and Juan Mata, who has been one of the Premier League's best players this season and easily could have made this list.
But I think Hazard will come out buzzing in this game and be Chelsea's most dangerous player. Hazard can be a little inconsistent, but when he's on his game he's virtually impossible to deal with. Look for him to have that type of afternoon against Brentford.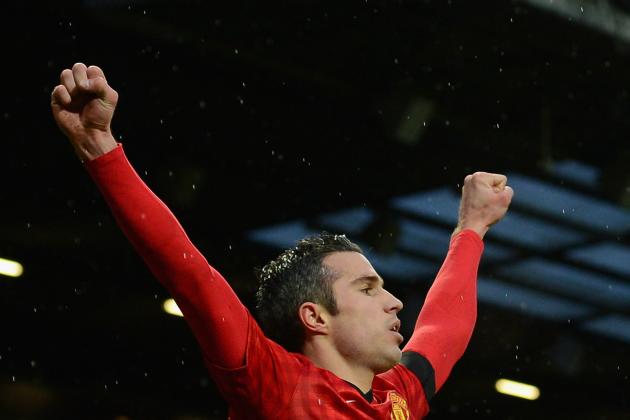 Shaun Botterill/Getty Images

What is left to say about the Premier League's most dangerous striker?
He has 23 goals in 31 appearances across all competitions for the Red Devils. He remains one of the world's most dangerous finishers of the half-volley, and his combination of smart movement and clinical finishing makes him a threat to score every time he's on the ball or open in space.
There isn't a way this man can't score. I wouldn't expect Reading to have any answers for him.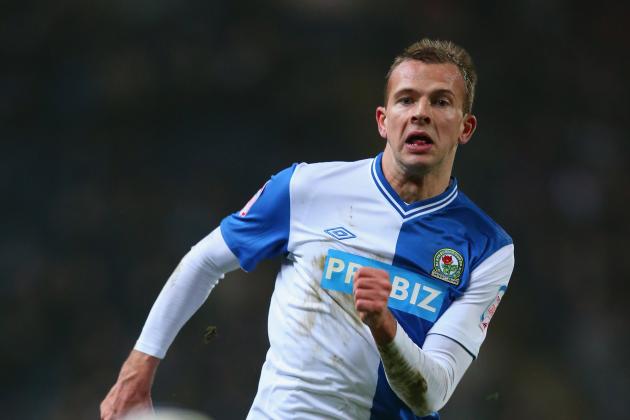 Alex Livesey/Getty Images

The Scottish international has scored 22 goals in 32 appearances across all competitions for Blackburn this season, and one would imagine he would crack the Arsenal defense and find the back of the net at least once in this game.
Arsenal's back four is not the strength of the team, and the Gunners have been known to be bitten by lesser competition in cup ties. Bradford City can attest to that. I think Arsenal will ultimately win this game, but Rhodes and Blackburn won't go out quietly.