Real Madrid vs. Manchester United: 4 Things to Watch Out For in UCL Clash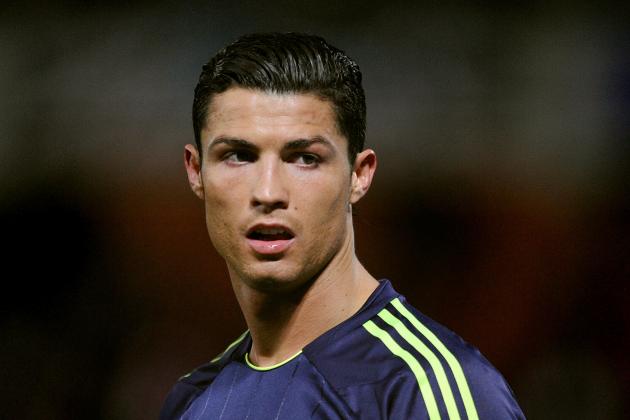 Denis Doyle/Getty Images

Real Madrid vs. Manchester United is the tie that headlines all UEFA Champions League round of 16 ties, and anyone who's not a Borussia Dortmund or Shakhtar Donetsk fan will likely be tuning into this one.
There are so many questions surrounding the tie as we approach kickoff, and here are four things to watch out for as the game takes place.
Is Cristiano Ronaldo the only attacking delight? What formation will Sir Alex Ferguson use? This, and more, inside.
Begin Slideshow

»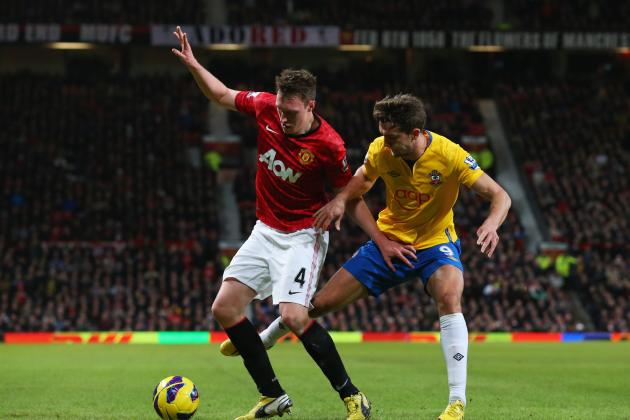 Alex Livesey/Getty Images

It's been spoken about so much even the wives and kids catching the game will be eager to see how this battle pans out. How will Sir Alex Ferguson stop Cristiano Ronaldo?
I've given my two cents here, suggesting Ferguson will repeat the tactic he used against Gareth Bale and Marouane Fellaini—use Phil Jones as a dogged man-marker.
The problem Fergie faces is that Ronaldo is another level on top of those two, and Jones faces late fitness concerns after coming off early against Everton.
If there are any crumbs of comfort for United fans, they lay in the fact that if anyone knows the Portuguese and how to stop him, it's their own wily Scot.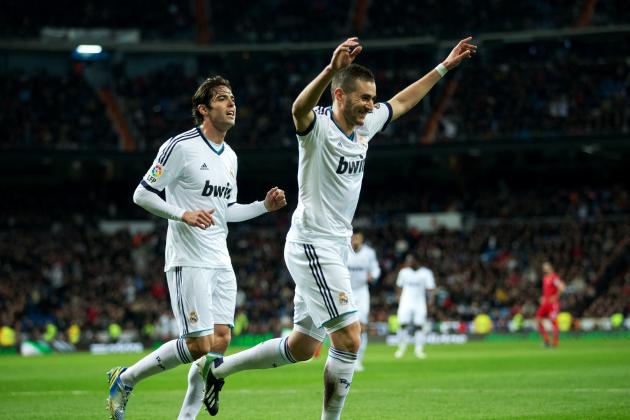 Jasper Juinen/Getty Images

Neither of Jose Mourinho's strikers are in scintillating form, but Karim Benzema is the favourite to start.
The Frenchman is deadly on his day and scored recently against Sevilla, so with so much attention on Cristiano Ronaldo he represents a significant, if sleeping, threat.
Sir Alex Ferguson committed three men to stopping Gareth Bale—who plays as a left-forward, just like Ronaldo—but with all due respect, Jermain Defoe isn't the same attacking prowess.
You just wonder if some smart money might be on Benzema to score first, not his Portuguese colleague.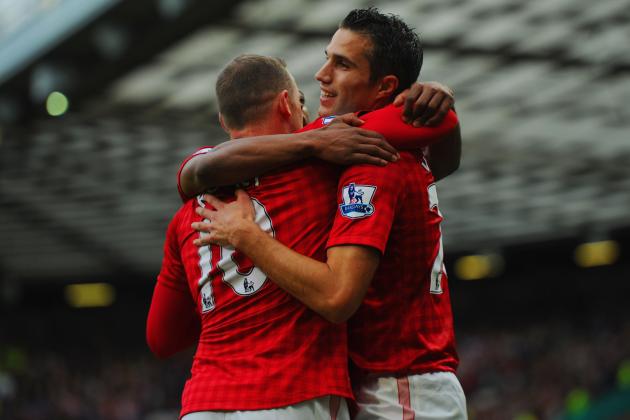 Michael Regan/Getty Images

It's pretty rare for Real Madrid to face two strikers; sometimes they face three, most of the time they face one and sometimes they face none at all.
How will Pepe and Sergio Ramos cope with the dual threat of Robin van Persie and Wayne Rooney when they're used to sharing a marker between them?
With Rooney drifting in and out of the forward line, will Jose Mourinho choose to share the marking duty between Sami Khedira and one central defender or stick one player on him?
As much as there is to say about Madrid's attack, United's should not be ignored.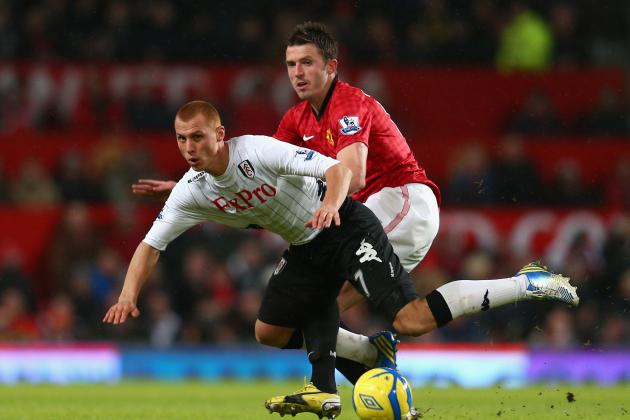 Clive Mason/Getty Images

Sir Alex Ferguson's formation choice is critical here, and he could either nail it or flunk it.
The system will be lopsided as he will look to nullify Real Madrid's left-hand side, but that could be done in several ways.
The flat midfield diamond used against Tottenham—with Phil Jones on the right—is the favourite, but the more pure 4-4-2 with a Jones-Michael Carrick partnership is an option. It must be said, however, that Marouane Fellaini pulled Jones away and left United a man short in the middle at times.
Will Antonio Valencia come on the right-wing and work hard, or will Rafael be restricted to a defensive role for the first leg?