Valencia vs. PSG: 6 Things We Learned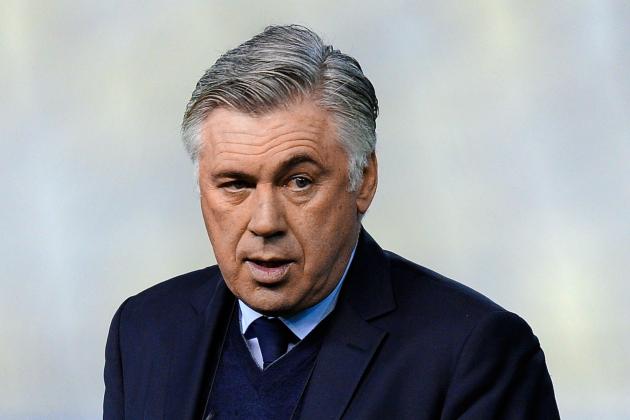 David Ramos/Getty Images
Ancelotti almost watched his side throw away a two-goal lead
Paris Saint-Germain will take a narrow but fully deserved 2-1 lead into their second leg clash with Valencia after a dramatic late twist at the Mestalla.
Having led 2-0 with a thoroughly dominant performance, Carlo Ancelotti's side let a late Adil Rami goal slip before Zlatan Ibrahimovic was sent off for an aggressive double foul on Andres Guardado and Dani Parejo.
Goals from Ezequiel Lavezzi and Javier Pastore had the visitors up 2-0 at half-time, with Lucas Moura in sparkling form.
But despite the win appearing narrow in the scoreline, it was a dominant display from the capital club under the watchful eye of new signing David Beckham.
The final result puts PSG under pressure for the return match in three weeks' time when Valencia visit Paris, and Ibrahimovic's absence will be the most keenly felt.
Marco Verratti will also miss the second leg after accumulating too many yellow cards, and Ancelotti's side now have a few lessons to take into the home clash.
Here's what we learned from the match.
Begin Slideshow

»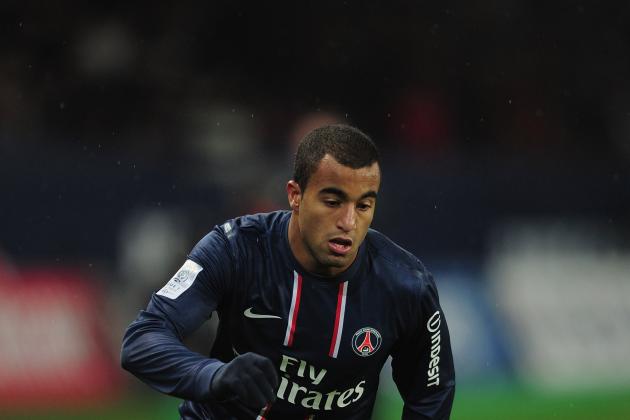 Jamie McDonald/Getty Images
Lucas is having a big impact for PSG this season
Many people, myself included, expected to see Lucas Moura introduced from the substitutes bench at the Mestalla. That wasn't the case; instead he ran the show, in the first half in particular, proving pivotal to everything that PSG were creating.
This season was expected to be a period of adaptation for the Brazilian, but he has adapted quickly and has made a seamless transition into the first team. The side now look like they were incapable of playing without him before, and his importance not only in this tie but also in PSG's chance of further success this year is increasing by the match.
The 20-year-old has the talent to lead Ancelotti's side past their opposition, and given the way he played against Valencia, les Parisiens' Champions League rivals will have already taken note of his ability.
If PSG get past los Che at the Parc des Princes, Moura will be vital to their chances of a potential semifinal berth.
Manuel Queimadelos Alonso/Getty Images
Soldado and Valdez couldn't take their chances at the Mestalla
Ernesto Valverde's side created a handful of opportunities during the match, but few were clear-cut. If Valencia are to stand a chance of beating PSG in Paris, they need to take some of those half chances.
Nelson Valdez and Roberto Soldado were particularly guilty of missing decent openings on Tuesday and los Che cannot boast the same calibre of firepower going forward that Ancelotti's side can. To combat that, Valdez and Soldado need to be alive to every opening no matter how small.
PSG will be favourites to overcome the Spaniards still, despite Zlatan Ibrahimovic's late red card; Valencia need to use that added pressure on the French outfit to their advantage. An early goal at the Parc Des Princes opens this tie up once more.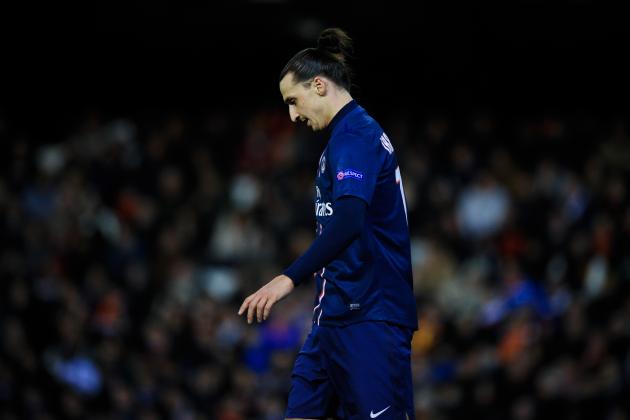 David Ramos/Getty Images
Ibrahimovic's suspension forces PSG to change their game plan
It has often been said this season that PSG can't play without Ibrahimovic, and statistically speaking that is true. In the games where he has not played—against Montpellier and Rennes—the team drew and lost, and recently against Bastia it was his introduction that helped secure victory.
That added pressure on PSG without Ibra will now be sorely exposed. Or will it? In the Swede's absence this season the team have struggled, but they also did not have Lucas Moura at that time.
In the Brazilian, Ancelotti's side now have someone who can step into that void and carry the team when Ibrahimovic is not available. The players need to overcome their top scorer's absence now more than ever, and it appears that they have the depth to do so.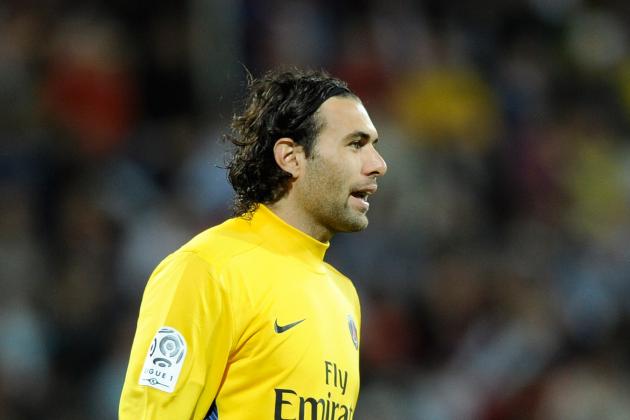 Claudio Villa/Getty Images
Sirigu was criticised for his role in Valencia's consolation goal
Adil Rami's late equaliser will have exposed one of two potential flaws regarding PSG goalkeeper Slavatore Sirigu that Valencia can try to exploit ahead of the second leg.
His hesitance to come off his line to meet Tino Costa's looping delivery betrayed a hesitance that is often not seen in Ligue 1 because of the quality of his defence.
That hesitance can work los Che's favour, particularly from set-pieces, and Valverde's side will have already worked out that the Italian is a quality shot-stopper. But given their strikers' struggles in front of goal at the Mestalla, a tactical approach to manipulating Sirigu would work.
Secondly, Sirigu likes to punch the ball. It is something that has been noted on occasion in Ligue 1, and it won't have gone unnoticed by Valverde and his team. If they can pepper his goal with shots, the likelihood is that the Italian will parry at least one or two outwards towards the onrushing Valencia attackers.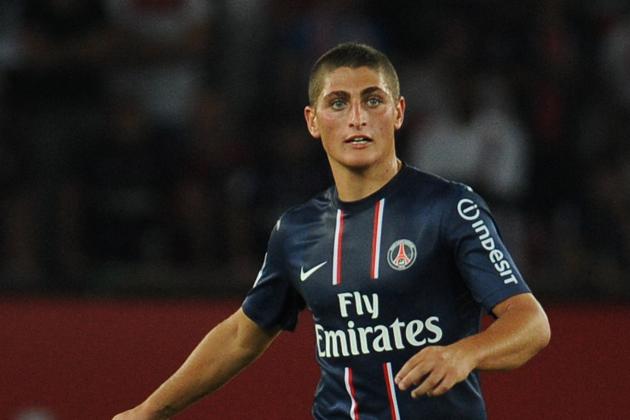 Valerio Pennicino/Getty Images
Verratti's absence could be as important as Ibrahimovic's
Marco Verratti appears to be back to something close to his best following a difficult spell in and out of the side. His recent performances have underlined his importance to the side, particularly with Thiago Motta missing, so the youngster's suspension for the return leg is a blow for the capital club.
The 20-year-old's role in the game was huge, and his work rate and tenacity helped les Parisiens dictate a steady tempo of the game for a large part. However, his naivety was exposed by his 11th yellow card in 26 games.
Ancelotti's side looked balanced with Verratti and Blaise Matuidi dominating the midfield at times, and the tactician will need to replace him adequately if PSG are to maintain their hold on the tie.
Motta should be fit in time for the return, otherwise Beckham will likely start in his place.
David Ramos/Getty Images
Costa v Ibrahimovic during the match
PSG should have known before the game given his history in France, but Tino Costa is Valencia's danger man.
He is their provider, their creator and Soldado and Valdez's most consistent supply line. His passing and crossing was a constant danger for PSG all night, and it was no surprise that his lovely, lofted ball over the top was snapped up by Rami.
Ancelotti's side need to get a handle on that in time for the return leg, otherwise they run the risk of shipping a similar goal to Rami's and a second of those could prove very costly indeed.
He was afforded too much time and space in the first game, don't expect the same the second time around.