WWE Monday Night Raw February 11, 2013: Top 5 Questions Left Unanswered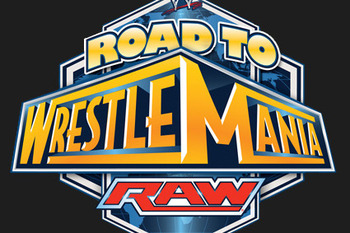 courtesy of www.unlv.edu
The final Monday Night Raw before WWE Elimination Chamber 2013 delivered quality matches, great build towards the event and a number of answered questions.
Paul Heyman nearly quit WWE before CM Punk convinced him to stay.
Daniel Bryan and Chris Jericho provided an entertaining match as both Superstars normally do. We learned who all the competitors in the Elimination Chamber match will be.
However, as we all know, WWE fans are always left with questions left unanswered.
So as I do each and every Monday night after Raw, I will break down the top five questions left unanswered.
Why Did Paul Heyman Insist on the New Stipulation for the WWE Title Match?
photo courtest of wwe.com
On Raw, Paul Heyman wanted to Vickie Guerrero to add a stipulation to The Rock and CM Punk's WWE title match at Elimination Chamber. She was hesitant, but after a phone call from Mr. McMahon, the stipulation was made official.
If The Rock is counted out or disqualified, CM Punk will regain the WWE title.
So why did Heyman insist on this new stipulation?
It would seem as though Heyman or The Shield could attack CM Punk and allow him to win. At the same time, that seems too obvious.
Heyman must have some tricks up his sleeve for the Elimination Chamber pay-per-view, but what will he do?
Why Did Chris Jericho Take Rey Mysterio's Spot in the Elimination Chamber Match?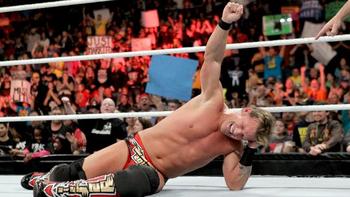 photo courtesy of wwe.com
In a surprise move, Rey Mysterio was removed from the Elimination Chamber match. He was later replaced by Chris Jericho after Y2J defeated Daniel Bryan on Raw.
So the question remains, why was Mysterio removed? And why was Jericho put in his place?
Mysterio's placement in the match didn't make the most sense to begin with. Mysterio was doing well in a tag team with Sin Cara. He is not the same Rey Mysterio he was in 2006 when he won the Royal Rumble.
At the same time, Chris Jericho was most likely going to continue his feud with Dolph Ziggler.
So why was he chosen to replace Mysterio?
Why Did Uncle Zeb Accompany Jack Swagger?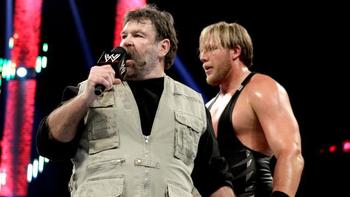 photo courtesy of wwe.com
A familiar face accompanied Jack Swagger in his match against Zack Ryder on Raw. The former manager of the Blu Brothers, Uncle Zeb was in Swagger's corner. Now being called Zeb Culter, Swagger and his new manager discussed being patriots and seeing a country they no longer recognize.
Why does Jack Swagger have a new manager?
Whatever the reason is, it is a brilliant move by WWE.
Swagger has begun creating an effective new character while staying heel. He renamed his finisher the Patriot Act and has shown a lot more aggression.
However, his character needs to continue to improve. Swagger has always been criticized for his mic skills due to his lisp. Therefore, giving him a manager was a good choice.
What Will Dolph Ziggler Do at Elimination Chamber?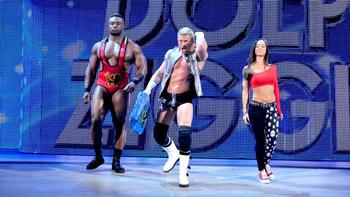 photo courtesy of wwe.com
Kane defeated Dolph Ziggler to earn the last remaining spot in the Elimination Chamber match. Although I predicted this would happen, it leaves Dolph Ziggler without any feud heading into the pay-per-view.
The expected match would have been Dolph Ziggler against Chris Jericho, but Jericho was added to the Elimination Chamber match.
So what does Ziggler do on February 18? Perhaps he could just sit in the back and wait to cash in his Money in the Bank briefcase
It seems odd considering he headlined WWE TLC 2012 and has the only legitimate WWE Diva on his side.
Ziggler's participation or lack thereof at WWE Elimination Chamber 2013 remains a mystery.
Why Did the Rock Tell a Meaningless Story?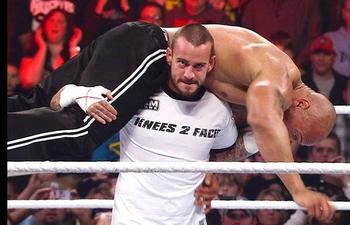 photo courtesy of wwe.com
It was story time with The Rock at the end of Raw, but like John Cena's promo on the Raw before Royal Rumble, it seemed irrelevant.
Perhaps The Rock was just trying to entertain the fans in attendance. He spoke of Nashville and his time spent there as a youngster. It didn't seem to have anything to do with CM Punk, Elimination Chamber or the WWE title.
Perhaps it was just to waste time until CM Punk and Paul Heyman made their way to ringside.
Regardless, we witnessed a flashback of Raw 1000 as CM Punk laid out The Rock with a GTS.
The reason for the story? A mystery.
Conclusion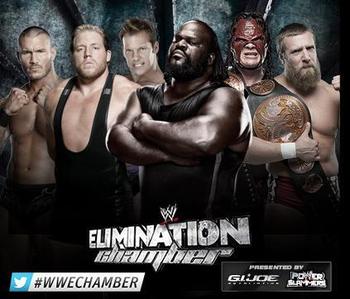 photo courtesy of wwe.com
The Raw before WWE Elimination Chamber 2013 was overall a great show that built the pay-per-view well.
We learned all six competitors for the Elimination Chamber match and a new stipulation for the WWE title match.
However, there are still questions that remain.
Why did Team Rhodes Scholars break-up?
Will Tensai and Brodus Clay be future tag team champions?
Who will win the Elimination Chamber match?
So many questions left unanswered after another edition of Monday Night Raw.
What questions were you left with unanswered after Raw? Please leave your questions, answers and thoughts in the section below.
Follow me on Twitter (@sethgutt) and check out my site guttwrenchpowerblog.com.
You can like GWP on Facebook here.
Keep Reading