This promises to be a very interesting draft. With all the trades and the deep riches of talent look for a number of future pro-bowlers to come out this year.
I have thought long and hard about this and you may be very shocked by my choices but this is the NFL, anything can happen. There may be a few moves that happen that may force me to edit this but for now i will stick with these choices.
Detroit Lions: Jason Smith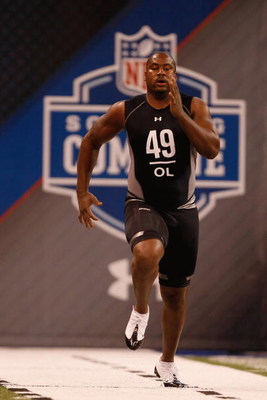 Matthew Stafford is not the superstar QB that the Lions want. Jason Smith can go in from day one and perform.
Realistically, the Lions won't get that much better next year. However, they will be able to draft a QB like Colt McCoy, Tim Tebow and Sam Bradford who are all better quarterbacks.
St. Louis Rams: Eugune Monroe
With the release of Orlando Pace this is a major need. Monroe should be able to step in from day one and fans won't even notice that Pace left.
K.C Chiefs: Aaron Curry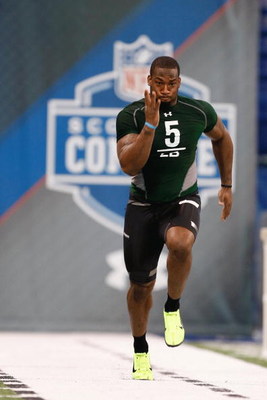 Aaron Curry is the best in this draft. The Chiefs defense will be much better next year. Curry is desperately need.
Seattle Seahawks: Matthew Stafford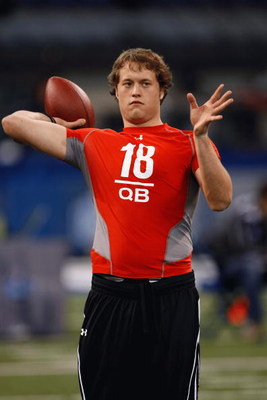 Lets face the facts, Matt Hasslebeck isn't getting any younger.
Still a good QB, Hasstleback will need to be replaced soon. Stafford will learn for a year or two then he should be ready to go. Look for Stafford to be the Seahawks starter within 2 years.
Cleveland Browns: Brian Orakpo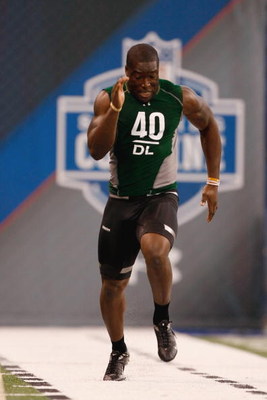 For a defense that only produced 17 sacks last year, Orakpo is a must have . A fast dominating player that will produce a good number of sacks.
Cincinnati Bengals: Andre Smith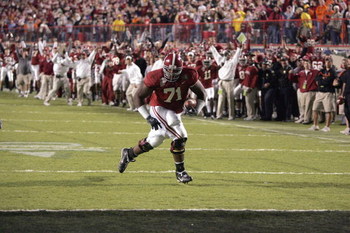 Although his stock has fallen, Andre Smith is the best natural Tackle in this draft.
Carson Palmer has a decent receiving corps and as long as he has protection.
I might be willing to bet that the Bengals will be a sleeper this year.
Oakland Raiders: Michael Crabtree
Although, he has faced problems, Crabtree is the type of receiver that doesn't come along very often. He is tall with speed and is the type of weapon that Jamarcus Russell needs to kick start his career.
Jacksonville Jaguars: Jeremy Maclin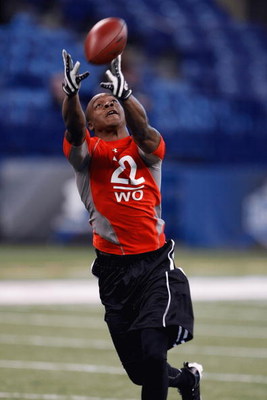 Maclin is a very fast receiver.
This long range weapon is what David Garrard needs to repeat his 2007 season.
The Jaguars though can't afford this guy to be a bust like Reggie Williams.
Green Bay Packers: B.J Raji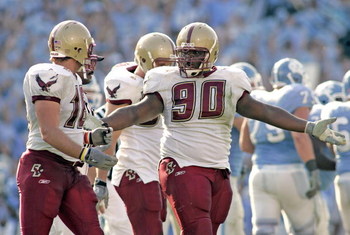 Even with the drugs issue, Raji is exactly the type of nose tackle Green Bay needs for their conversion to the 3-4 scheme.
San Francisco 49ers: Aaron Maybin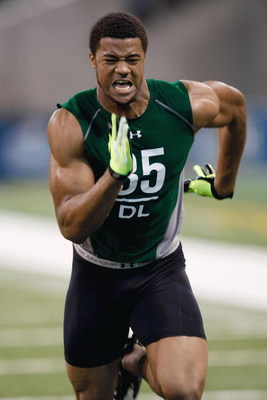 Maybin is a good pas rusher that will take all the blocking away from Patrick Willis.
Although Sanchez is a possibility replacing Alex Smith.
Buffalo Bills: Everette Brown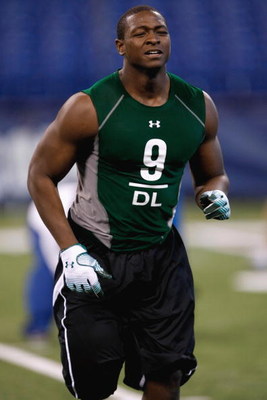 With Aaron Schobel injury, last year, the Bills had a terrible pass rush game.
Brown plus Schobel and Stroud, both healthy, the Bills will make a lot of sacks.
Denver Broncos-: Malcolm Jenkins
I know your thinking why have i not chosen Sanchez here well, first of all Kyle Orton is actually a good quaterback. Orton should fit really well into the Broncos system.
Brian Dawkins was signed but he only has 2 years left in him. If Jenkins plays 2nd string cronerback for those to years while learning from Dawkins, he can then make the conversion to safety and become a very dominant impact player in the NFL.
Also, I know people have doubts, but I think the Broncos should draft Graham Harrell in the 4th round because he didn't put up those stats with magic.
Washington Redskins: Robert Ayers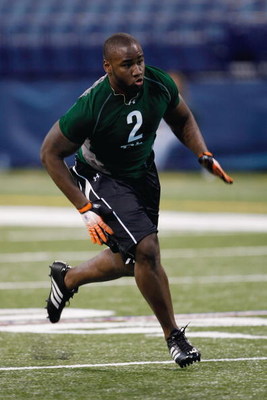 Ayers is big and is the perfect fit to replace Jason Taylor and that empty DE spot.
He will be to hard too resist.
New Orleans Saints: Vontae Davis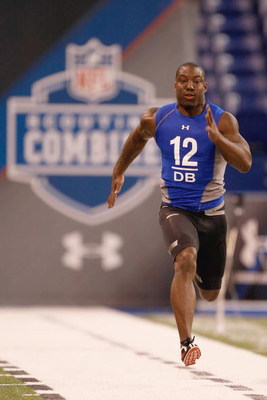 The Saints secondary is aging.
I reckon that Davis could end up being the steal of the draft.
Houston Texans: Brian Cushing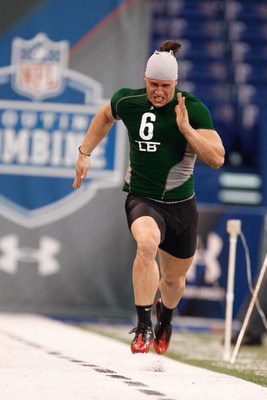 Crushing has such amazing speed, ferocity and versatility, the Texans will be dancing around on their tables with laughter.
San Diego Chargers: Rey Maualuga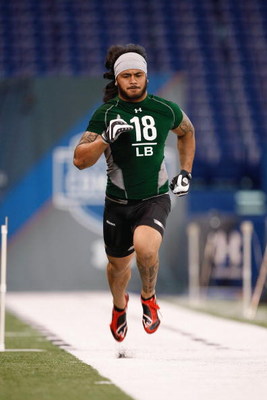 Maualuga is a leader, period.
With the return of Shawn Merriman not many teams will be able to handle the Chargers' Linebacker corp.
New York Jets: Mark Sanchez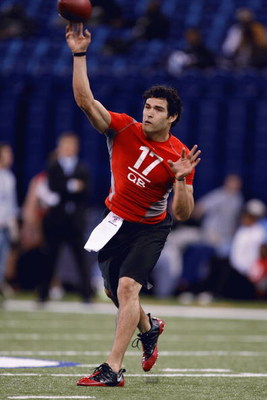 Sanchez is good.
Only Problem, he will have to step in from day one and be this teams leader.
Can he do it? I think he can.
Denver Broncos: Tyson Jackson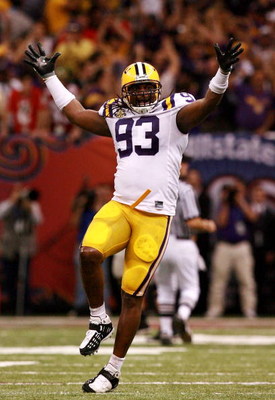 Jackson is a monster.
The Broncos need to improve the front-seven considerably and this could be the guy who makes that improvement.
Tampa Bay Buccaneers: Josh Freeman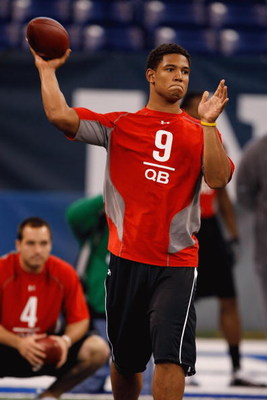 Freeman isn't any better then some QB's predicted to go in the 5th round. However, he is be better than what the Bucs have now. Like Sanchez, he has to step in straight away and make things happen.
Detroit Lions: Clay Matthews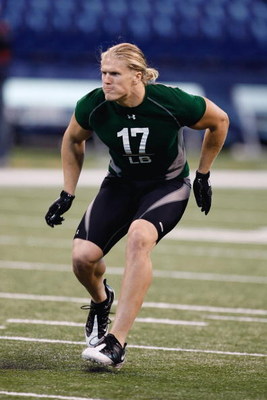 The last of USC linebackers, Matthews is exactly what Detroit needs to add some firepower to their defense.
Philadelphia Eagles: Knowshon Moreno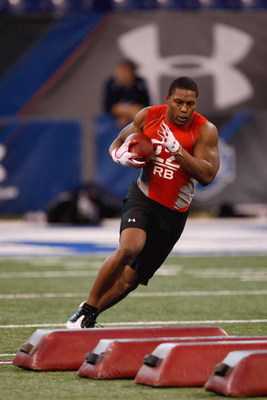 Moreno is a younger Brian Westbrook but he has it all. In a few years time look for Westbrook to be gone and Moreno is one of the top rushers in the NFL.
Minnesota Vikings: Percy Harvin
The Vikings have two lousy quarterbacks.
So if they're bad, they need good players around them. Harvin is a player that is good enough to take the pressure off of Bernard Berrian.
New England Patriots: James Laurinaitis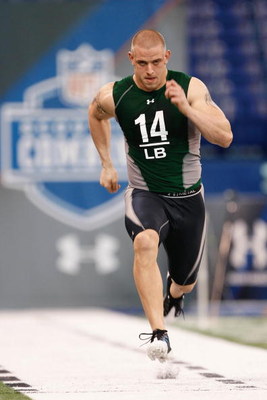 Teddy Bruschi is getting old. Laurinaitis is the perfect replacement for him with his toughness.
Atlanta Falcons: Brandon Pettigrew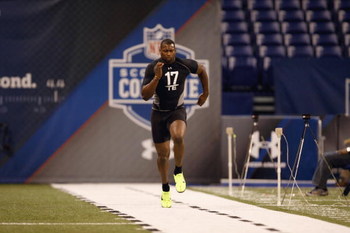 How do you make a good QB great?
Give him more weapons. Thats what he will get in Pettigrew, who can receive and block.
Miami Dolphins: Kenny Britt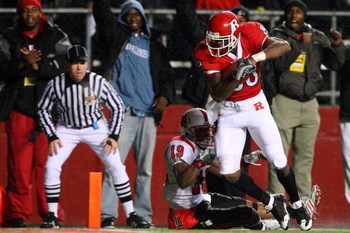 The Dolphins have an average receiving corps. Britt's speed is lightning. Chad Pennington would love a deep threat like him.
Baltimore Ravens: Darrius Heyward-Bey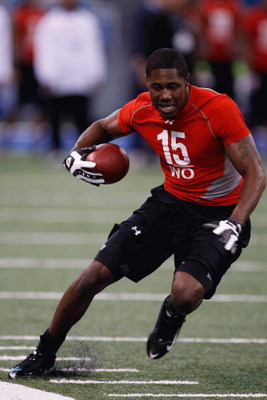 The Ravens need a receiver to replace the aging Derek Mason. Heyward-Bey is local and would be popular with the fans.
Indianapolis Colts: Peria Jerry
The Colts need a good run stuffing DT. That's was they get in Jerry.
Philadelphia Eagles: Hakeem Nicks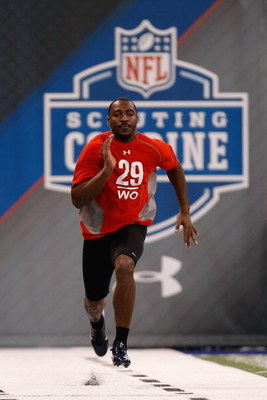 Nicks is another long ball threat to add to Vincent Jackson. Look for him to become one of McNabb's favorite targets.
New York Giants: Derrick Williams
Yeah i know, Williams is a 2nd rounder, but the Giants need the best receiver they can get.
Williams is that guy.
Tennessee Titans: Alex Mack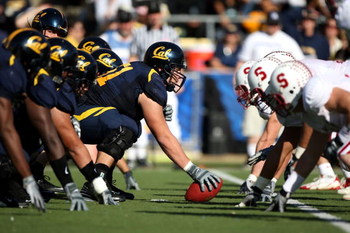 They need to improve their O-line. Mack in the best center in this draft and a very safe pick.
Arizona Cardinals: Chris Wells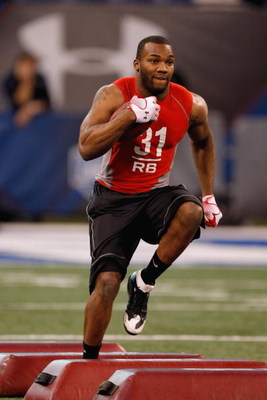 Wells is a legitimate power RB.
While Edgerrin James has lost it, Wells will come in and destroy the NFC West.
Pittsburgh Steelers: Darius Butler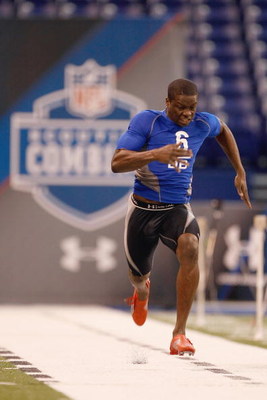 The Steelers may have lost Bryant McFadden to free agency but Butler fills a hole in the defense.
Keep Reading