WWE WrestleMania 29 Weekend: Ranking the Most Appealing Non-WWE Events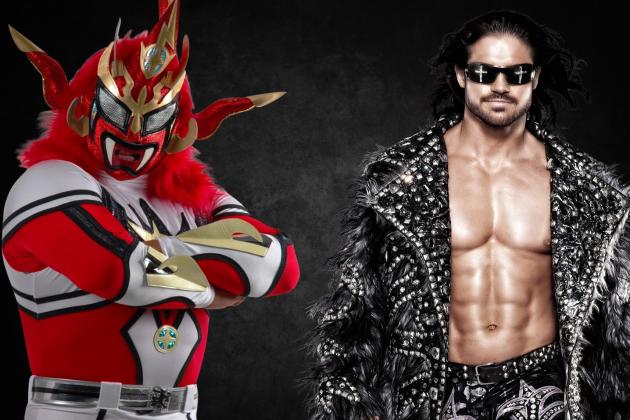 Fans headed to the New York area for WrestleMania 29 have a surplus of non-WWE options, many of which should be fantastic entertainment.
From old favorites suiting up yet again to wrestling's future legends, the weekend offers quality event after quality event. TNA, Ring of Honor, Shimmer and Pro Wrestling Syndicate will all put on shows that will wear out fans' camera-clicking fingers.
Even if a fan had enough money to see every show on tap, it'd be impossible to see them all as some overlap. What are the best bets then? What can't be missed?
Taking into account star power, announced matchups and the reputation of the promotion, here are the 10 most appealing events of the weekend.
Begin Slideshow

»
Saturday, April 6
Dragon Gate USA consistently produces quality wrestling, but this show falls this low on the list because of a lack of announced matches.
WWE alums Low-Ki a.k.a. Kaval and Brian Kendrick, as well as potential future WWE talent Sami Callahan are among the talented folks on Dragon Gate's core roster.
The company's best asset is speed with some of the world's fastest wrestlers on their payroll.
If Masato Yoshino, The Young Bucks and Samuray Del Sol appear at this event, the ring could be filled with blurs for the duration.
Saturday, April 6
CHIKARA, like Dragon Gate, has yet to announce any matches for their WrestleMania weekend event.
Judging by past CHIKARA shows, there should be a frenetic energy and a tongue-in-cheek approach to the business. CHIKARA is purposefully cartoony, a bizarre experience that is an acquired taste.
The company quotes their Director of Fun regarding the show, "There will be something for everyone at this multi-day mega-event, and you can be sure every player that sets foot in the ring will bring their A-Game."
Fans familiar with the indies will be psyched to see Mike Quackenbush, Eddie Kingston and Chuck Taylor if they are part of the show.
Friday, April 5
Combat Zone Wrestling is most famous for its hyper-violent style of wrestling but also boasts an impressive roster of all-around talents.
Three matches have been announced so far.
Greg Excellent faces off against Colt Cabana. Cabana is good friends with CM Punk and one of the funniest wrestlers in the country.
Fans looking for blood and bent steel will be glad to know that CZW is advertising the return of Crazy Monkey Jun Kasai. He will challenge Masada for the CZW World title in what should be a display of brutality.
Shane Strickland, AR Fox, Rich Swann and Chiva Kid will battle in a four-way match as well. Most fans probably aren't familiar with these guys, but they are all spectacular athletes that will certainly wow the crowd in attendance.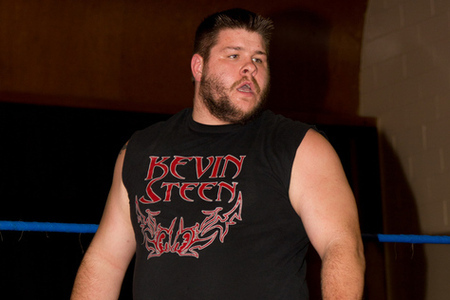 Kevin Steen (Photo from Cageside Seats)
Thursday, April 4
Pro Wrestling Syndicate is putting on two days of live shows, the first of which mixes nostalgia with present-day fun.
Superstar Billy Graham is scheduled to appear, though he has recently been suffering from health issues.
The Rock N Roll Express was supposed to face off against Demolition but according to Talk Wrestling Radio, Demolition has pulled out.
The Briscoes brothers are set to take their place, taking from a sheer nostalgia match to an interesting juxtaposition of old and new. The Briscoes are the best team on the independent circuit. The Rock N Roll Express should an intriguing opponent.
Other matches draw from today's lesser-known talents. Kevin Steen faces off against Dan Maff. Davey Richards battles Anthony Nese.
Though he'll likely be at Ring of Honor's shows that weekend, Steen is a must-see. He's a unique athlete, powerful, agile and an entertaining showman.
As a bonus, Vader is set to be the Guest Commissioner for the weekend.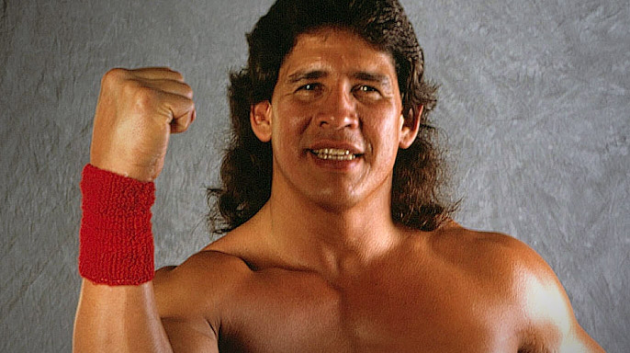 Tito Santana (Photo from WWE.com)
Saturday, April 6
There will be plenty of chances to meet pro wrestling's former stars over WrestleMania 29 weekend, but Legends of the Ring "Classic" offers the most star power outside of WWE's signing events.
Demolition, Mr. Fuji, Tito Santana, Jimmy Snuka, Greg Valentine and Lex Luger are all scheduled to appear.
There is no live wrestling here, only transportation to the past and the chance to be up close to several legends including four WWE Hall of Famers. There will be a lot fewer neckbreakers at this event compared to others on this list, but the memories will be the treasured kind.
Saturday, April 6
Though there are no matches announced yet, the Ring of Honor TV taping should be on every WrestleMania weekend attendee's list because of ROH's reputation for putting on top-notch shows.
WWE-only fans should be impressed with the talents of Kevin Steen, Adam Cole, Eddie Edwards and The Brisco Brothers. ROH appeals to the wrestling purist fan by stripping away many of the superfluous elements of the business and focusing on the sports aspect.
When ROH begins to fill their card with specific matches and verified wrestler appearances, this event should look even better.
Saturday, April 6
Illinois fans are spoiled with the best women's wrestling in the U.S. Fans in New York for WrestleMania will get a chance to see SHIMMER live on Saturday afternoon.
Amazing Kong (Kharma), in her return to SHIMMER, will battle Mia Yim. In addition, Ayako Hamada takes on "The Wrestling Goddess" Athena.
Hamada is one of the better female wrestlers working today. She was ranked No. 18 on Pro Wrestling Illustrated's top 50 female wrestlers in 2011.
The night's main event is a SHIMMER title match inside a cage. Saraya Knight takes on Cheerleader Melissa in the kind of serious and intense match WWE fans won't ever see from the Divas.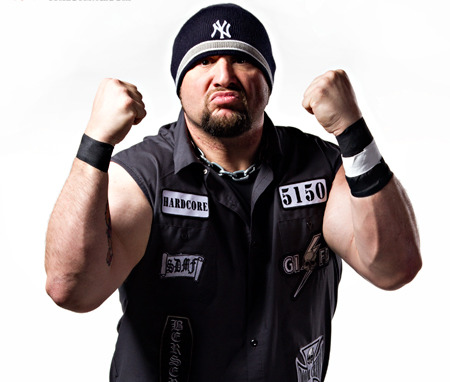 Bully Ray (Photo from TNAWrestling.com)
Friday, April 5
TNA hasn't announced any matches for this live event, but lists a number of big names as being scheduled to appear.
AJ Styles, Austin Aries, Bully Ray, Bobby Roode, Samoa Joe, James Storm, Kurt Angle and Rob Van Dam should all be there, making this one of the most star-studded non-WWE events of the weekend.
There's no guarantee though that you'll see a guy like Kurt Angle wrestle. An appearance might just be him talking to the crowd for a moment.
Depending on who TNA pits against whom, this could be a fantastic show.
It is however a bit farther away than many of the other events. The event will be held at the NYCB Theatre in Westbury, N.Y., more than 25 miles east of Brooklyn. If fans aren't renting a car during their stay, this may be too much of a journey on the packed weekend.
Friday, April 5
Should Superstar Billy Graham be healthy enough, he'll appear alongside Bret Hart at Pro Wrestling Syndicate's second day of Super Card 2013.
Chris Chetti and Nova battle Hurricane Helms and Hurricane John Walters. Hardcore veterans New Jack and Necro Butcher will face off as well.
The highlight of the event though, the match that makes this among the most desirable of the weekend is Jushin Liger vs. John Morrison.
Morrison may not be able to capture fans' attention via the microphone, but he is certainly a stunning athlete to watch in the ring. Paired with the legendary Liger, this is bound to be an unforgettable match.
Liger is 48. Who knows how long he'll perform?
The exciting high-flyer has toned down the aerial portion of his repertoire, but he is still a one-of-a-kind performer that will be worth the price of admission.
Friday, April 5
The Hammerstein Ballroom is set to rock when Ring of Honor puts on its Internet pay-per-view, SuperCard of Honor VII.
Unfortunately, no matches have been scheduled, but the event's history speaks volumes about how good this can be.
Recent editions of the event have featured Tyler Black a.k.a. Seth Rollins and Claudio Castagnoli a.k.a. Antonio Cesaro. This means that fans might be watching WWE's future stars in an intimate setting.
Other SuperCard of Honor events have showcased a blend of standard wrestling with street fights.
This event should be best of the weekend, thanks to ROH's penchant for hiring on the country's best wrestlers and for it likely featuring a substantial number of matches.