Who's the Better Coach: Kentucky's John Calipari or Florida's Billy Donovan?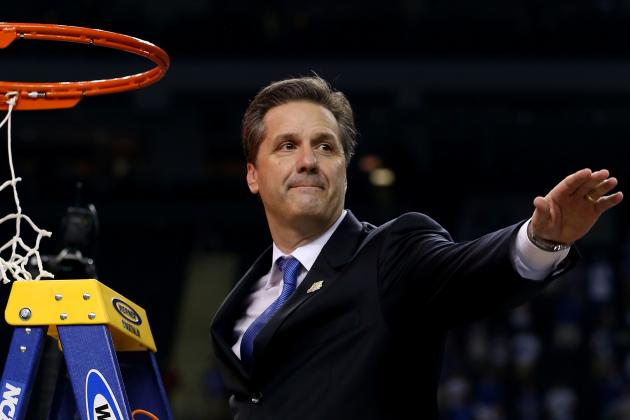 Jeff Gross/Getty Images

Florida coach Billy Donovan made some waves at the SEC basketball media day back in October when he voiced some displeasure with Kentucky coach John Calipari.
Kentucky's preseason was being chronicled by ESPN with a reality show called All-Access Kentucky. The show not only featured the current Kentucky team but also unsigned recruits. That did not sit well with Donovan.
"If you're using [the show] as a recruiting tool, I don't think that is right," Donovan told reporters.
Donovan, a former Kentucky assistant under Rick Pitino, has built Florida into the preeminent SEC program of the decade. However, since Calipari's arrival in Lexington, Kentucky is back in a big way.
Which coach has the edge? Here is a breakdown.
Begin Slideshow

»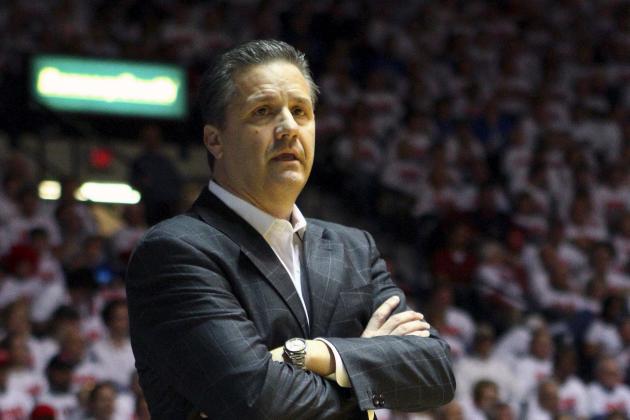 Spruce Derden-USA TODAY Sports

John Calipari
Years as college head coach: 21
Record: 564-160 (.779)*
NCAA Tournaments: 14
Sweet 16s: 10
Final Fours: 4*
National Championships: 1
Notable accomplishments: Calipari is the only coach to lead three different schools to No. 1 seeds in the NCAA Tournament, and he is one of two coaches to take three different schools to a Final Four (though the Memphis and UMass trips have been vacated).
*These records include the wins and losses vacated by the NCAA.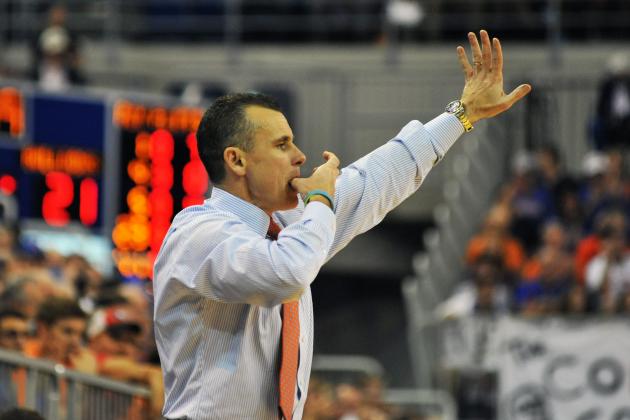 Al Messerschmidt/Getty Images

Billy Donovan
Years as college head coach: 19
Record: 405-161 (.715)
NCAA Tournaments: 12
Sweet 16s: 6
Final Fours: 3
National Championships: 2
Notable accomplishments: Donovan led Florida to back-to-back national titles in 2006-07, the first coach to do so since Coach K did it at Duke in 1991-92.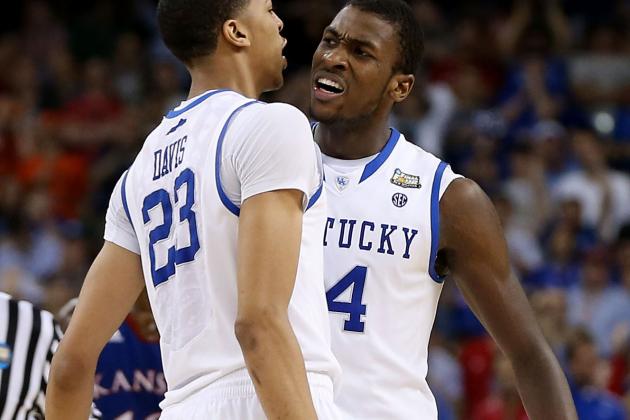 Jeff Gross/Getty Images

Donovan is no slouch when it comes to recruiting. His 2004 haul that included Joakim Noah, Al Horford, Corey Brewer and Taurean Green is one of the most decorated in recent memory, producing back-to-back national championships.
He also does a great job keeping Florida talent in-state, as evidenced by this year's recruiting class which includes Chris Walker and Kasey Hill.
Still, no one is better on the recruiting trail than Calipari. Since arriving at Kentucky in 2009, Calipari has signed the top recruiting class every year, according to Rivals.com. The 2011 class featuring Anthony Davis and Michael Kidd-Gilchrist brought Calipari his first national title.
What's scary is that his 2013 class could end up being his best yet in Lexington, especially if Andrew Wiggins comes on board.
Edge: Calipari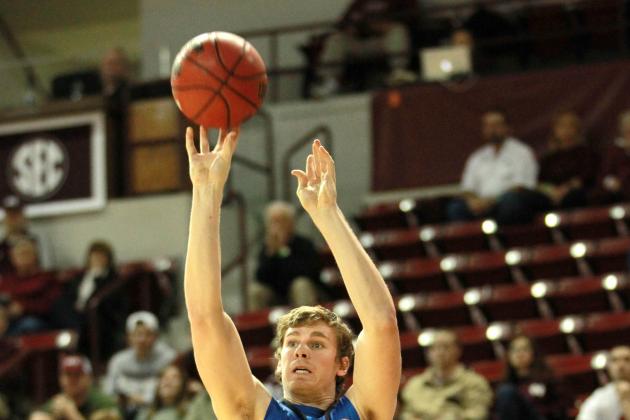 Marvin Gentry-USA TODAY Sports

Florida has been in the top 25 in offensive efficiency 10 of the last 11 years, according to KenPom.com. The Gators always seem to have five players who can hurt you on the floor in Donovan's pick-and-roll offense. This year is certainly no different with all five starters averaging at least 9.3 points per game.
Calipari's dribble-drive offense has certainly caught on in recent years. It encourages his players to always attack through dribble penetration, which puts enormous pressure on the defense and creates open looks from three.
Edge: Donovan
Calipari's ability to get his teams to defend might be his most underrated attribute, and his teams have played good defense even without elite shot blockers like Anthony Davis and Nerlens Noel.
In Calipari's last four years at Memphis, the Tigers ranked No. 11 or better in defensive efficiency, according to KenPom.com. His last year in 2008-09, Memphis finished No. 1.
Donovan's most successful teams have had one thing in common: They have defended at a high level. Both national championship teams ranked No. 12 and No. 5 nationally in defensive efficiency, but Donovan's teams have not consistently defended at that level.
This year, however, the Gators are No. 2, allowing just 82.4 points per 100 possessions.
Edge: Calipari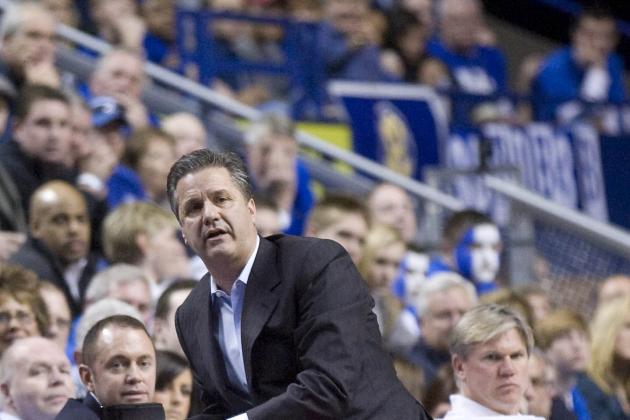 Mark Zerof-USA TODAY Sports

There is no bigger difference in these coaches than in how they conduct themselves over the course of a game.
Donovan is cool, calm and collected. He rarely loses his cool or shows overwhelming emotion. Donovan never gives the impression that he is not in control.
That is not the case with Calipari. He is as animated as any coach in college basketball and is not afraid to get in his players' faces. That type of accountability is what allows Calipari to effectively coach as many stars as he does. Still, one has to wonder if the high-strung act can rub off on his team from time to time.
Edge: Donovan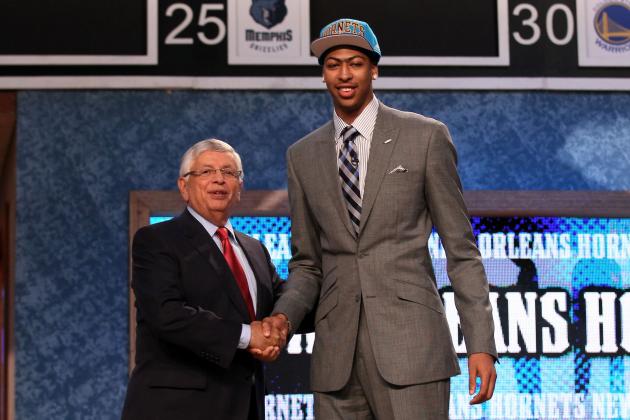 Elsa/Getty Images

In Calipari's first three years at Kentucky, he has had 11 players selected in the first round of the NBA Draft. That all culminated last year when Anthony Davis went first to New Orleans and Michael Kidd-Gilchrist went second to Charlotte.
Donovan, on the other hand, has coached nine first-round picks in his first 16 years at Florida. Al Horford, Corey Brewer and Joakim Noah all went in the first nine picks of the 2007 NBA Draft.
Edge: Calipari
Geoff Burke-USA TODAY Sports

Donovan has one of the more impressive college coaching trees in the country. Among the coaches who have been on Donovan's staff are VCU's Shaka Smart, Alabama's Anthony Grant and Florida International's Richard Pitino.
Calipari's coaching tree includes Josh Pastner of Memphis, Bruiser Flint of Drexel, Derek Kellogg at UMass and Tony Barbee at Auburn.
Edge: Donovan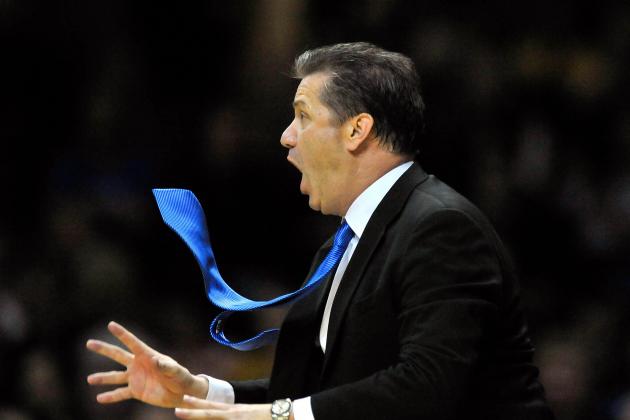 USA TODAY Sports

Keeping score in our six categories, Donovan comes out ahead in three categories while Calipari has the edge in the other three.
However, it is Calipari's ability to bring in talent that sets him apart in college basketball. He won his first national championship last year, and if he stays at Kentucky, many more are sure to follow.
Edge: Calipari