The 10 Coolest Manchester United Players in the Premier League Era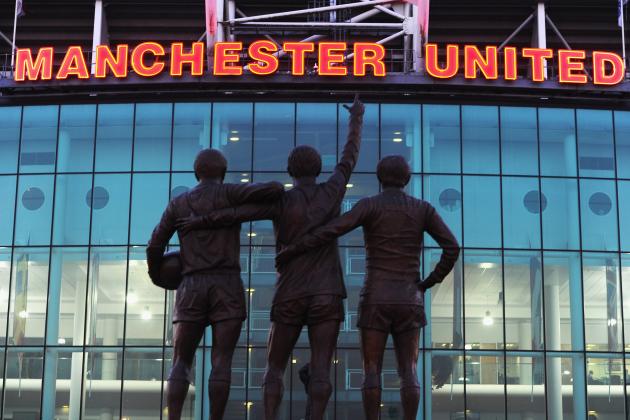 Mike Hewitt/Getty Images
Who will be the Coolest at Old Trafford?
Who are the coolest Manchester United players to have pulled on the famous red shirt in the Premier League era?
To come to some sort of an objective decision on this, we need first to decide on a definition of "cool" which could be applied to the candidates in question.
It could be argued that "cool" means different things to different people, and you, the reader, may have different criteria than I.
For me, a "cool" footballer is someone I would have pretended to be in the playground in my youth.
It is someone who is charismatic, probably good looking, naturally talented in his chosen area of expertise and, perhaps most importantly, exercises his skills with the minimum of fuss and effort.
"Casually brilliant" could be one way of describing them.
He knows how to celebrate a goal with classy rather than frenetic gestures and give the impression that his ability is a naturally evolved phenomenon inherited at birth.
The "cool" footballer would appear to be equally at home on a film set or fronting a rock band and is someone who you would love to include as an acquaintance.
I have narrowed the hundreds of players who have graced the Theatre of Dreams since 1993 down to a shortlist of 10, listed in reverse order of "coolness," and will leave you to comment on my choices or nominate others that you may feel have been harshly omitted.
Begin Slideshow

»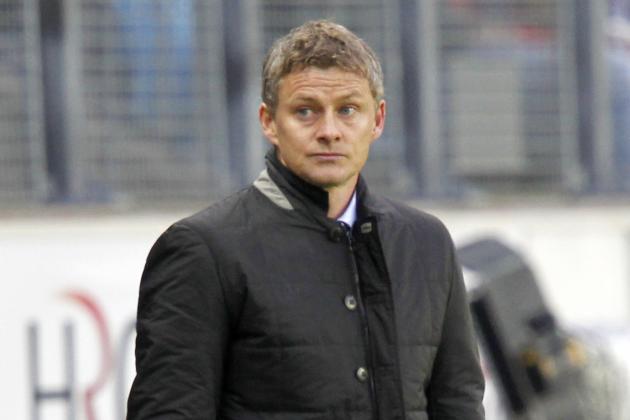 EuroFootball/Getty Images

10) Ole Gunnar Solskjaer (1996-2007)
Anyone nicknamed the "baby-faced assassin" may be considered a strange choice in this list, but I include him as he ironically, almost single handedly, made it cool to spend large periods of the season warming the bench before, on many occasions, coming on late in matches to score crucial goals in vital matches.
None so crucial as the winning goal in the 1999 European Cup Final in Barcelona when his last-minute intervention along with fellow substitute Teddy Sheringham (who narrowly missed out on this list) changed the course of United history.
On the face of it (sorry, no pun intended!), his somewhat childlike appearance belied his cool confidence and steely belief in his own ability. Although his fixture as a substitute must have been galling at times, he never appeared fazed by it, retaining his calm demeanour at all times.
9) Robin van Persie (2012-)
Despite only half a season at Old Trafford, Van Persie has already entered the realms of United folklore and, in general, has done it in a calm, no-fuss manner.
There is very little huffing and puffing in evidence from the Dutch master, and he goes about his work in a determined but measured way.
He has been the main reason for United's lofty position in the League this season and has made himself a firm favourite with the Old Trafford faithful.
He has the looks, the physique and the intelligence that adds to his obvious ability on the pitch, and he certainly knows how to celebrate a goal..but then he has had a lot of practice!
Van Persie replica shirts will be outselling any other this season...an indication of his cool rating!
Epsilon/Getty Images

8) Dwight Yorke (1998-2002)
With that impish, toothy grin and his layback Caribbean demeanour, Yorke fits the bill well in the coolness stakes.
He stood as a perfect counter balance to his more intense, serious strike partner Andy Cole and, on occasions, almost certainly frustrated Sir Alex Ferguson with his lighthearted approach to life which, probably, masked a more steely determination to succeed.
His relationship with Jordan (aka Katie Price) surprisingly added to his street cred at the time. It probably would have the opposite effect today.
7) Fabien Barthez (2000-4)
Barthez was loved by United's fans for his eccentric behaviour, which included a penchant for attempting to dribble past opponents and perform fancy step overs that must have had Sir Alex tearing his hair out. Quite apt!
Anecdotes regarding Barthez's antics are legendary.
On one famous occasion he tried to psyche out Paulo de Canio by standing with his arm raised as the Italian raced through on goal to try to convince him he was offside. On this occasion, De Canio was not duped and continued through to score.
More successfully, there was an occasion against Fulham when he considered a penalty was wrongly awarded against his team and refused to stand in his goal.
He was booked and was eventually persuaded by his teammates to take up his position between the posts. Typically, he then successfully saved Steed Malbranque's spot kick.
They say you have to be a bit mad to be a goalkeeper. Barthez was more than a bit mad, but boy was he cool!
6) Dimitar Berbatov (2008-12)
The languid, handsome, inscrutable Bulgarian could well be described as the epitome of cool.
Very rarely ruffled, never hurried, Berbatov seems to play the game at his pace and everything around him appears to slow down to suit.
His first touch is usually sublime, and that's what gives him time to perform his silky skills.
His relaxed style isn't, of course, to everyone's taste.
When it comes off, he is feted and worshipped by management and fans alike.
When it doesn't, he can have the appearance of a player who doesn't really care.
That dichotomy is what you get with players like Berbatov.
He only has one way to play, and ultimately, it didn't fit with Sir Alex's view of the world.
Eventually ,the manager ran out of patience with the gifted but, some would say, one-dimensional striker and offloaded him to Fulham where he has immediately become the darling of their fans.
5) Laurent Blanc (2001-3)
Larry White, as Blanc was affectionately known during his short stay at Old Trafford, was approaching his sell by date when Sir Alex signed him in 2001 to replace the departing Jaap Stam.
He could, by no means, be considered an unequivocal success on the playing side and was heavily criticised for his performances in the first part of the 2001-2 season.
What he did have, however, that certain je-ne-sais-quoi charm that is not easily definable.
He exuded a calm confidence which came from a sparkling career which included World Cup and European Championship winning medals as well as an assortment of National League titles in various countries.
His reunion with his follically challenged compatriot Barthez (see No. 7 above) also revived the iconic head-kissing ritual that had begun in the World Cup Finals.
Like all true arbiters of cool, he left on a high note, helping United to the 2002-3 Premier League title.
4) Lee Sharpe (1988-96)
Lee Sharpe seemed to have it all.
He was annoyingly good looking, blessed with more than his share of pace and skill and was at the best club in the world.
His naughty boy image had echoes of a far greater United talent of the '60s.
He was a lovable rogue whose cheeky smile, ability to conjure up moments of magic and sexy goal celebrations endeared him to the Old Trafford faithful.
Along with Ryan Giggs and Jamie Redknapp (the three of them being christened "The Spice Boys"), Sharpe was at the helm of the new trend of superstar footballers who regularly had their faces on the front pages of fashion magazines and advertising billboards.
Football was becoming cool, and Sharpe was right there at the forefront of this revolution.
Despite playing 265 times for United, however, there was a feeling that he never quite realised his full potential as a player. The fact that he only won eight caps for his country seems to bear that out.
He drifted out of football and into the World of Reality television, appearing in Celebrity Wrestling, Celebrity Love Island, Dancing on Ice and Superstars amongst others.
He is now a pundit covering the Premier League in the Middle East.
3) David Beckham (1993-2003)
There could be an argument that Becks is on this list more for what happened off the field than on it.
There is no doubt that the man exudes cool.
He mixes in all the right circles, his coiffure and personal fashion style are akin to an art form, and he is without doubt the best known footballer on the planet.
He has evolved from a gauche, inarticulate teenager to a well-respected, well-spoken ambassador for his sport and country and is one of the first people that are "wheeled out" when British sport is promoting something or bidding to host a major competition.
There have been some hiccups along the way, of course.
Strange haircuts and odd unisex fashion crimes have sometimes edged him away from cool and towards the bizarre end of the cool/sad spectrum, but he has always recovered. Now, in his mature years, you feel he's got it just about right.
2) Cristiano Ronaldo (2003-9)
With his film-star good looks and broody self confidence, Ronaldo would probably top this list in any other team he played for.
He is destined to be the second best player in the world for the rest of his career, but it could be argued that would win the contest with Lionel Messi hands down when it came to cool.
With Ronaldo, posturing is all important. From the gunslinger stance as he waits to take a free kick to the casual acknowledgement of yet another wonder goal, he exudes class and self belief.
You cannot really be cool if you don't have total belief in your own ability, and of that there is no doubt with the Portuguese maestro.
Once he had got over his irritating habit of falling over at the faintest touch, United fans grew to love him and could see that he was a player that, despite his obvious self adoration, always gave his all to the cause.
1) Eric Cantona (1992-7)
For me there can only be one true leader of this pack.
Like Nos. 2 and 3, on my list he carried the No. 7 on his back.
It's also perhaps no coincidence that Eric Cantona is the third Frenchman on my list.
There is something about Gallic charm and sense of bearing that is undeniably cool.
Despite a relatively short stay at Old Trafford and despite no major European honours coming his way during his tenure, Cantona remains the player whose name is still regularly chanted on the terraces and is, arguably, one who is remembered most affectionately by the Old Trafford faithful.
I was fortunate to witness his debut goal for United at Chelsea and could see immediately that this was a player who was a bit different.
Cool is a gross underestimate of his character.
He clearly had a temper, as the Kung Fu episode at Crystal Palace demonstrated, but his was a simmering cool that made him even more beguiling.
To opponents he must have been infuriating. The cocky, chest-out posture after his delectable chipped goal against Sunderland in 1996 is just one enduring image United supporters have of their hero.
He was, of course, a flawed genius whose temper frequently led him into brushes with authority but this, in a strange way, added to his appeal.
Who can forget his memorable "seagulls" analogy which, although almost certainly a tongue-in-cheek moment, showed the philosophical side to his personality and intrigued us even more?
Like all good showmen, Eric left us all wanting more as he drifted off into the world of cinema noir.
How cool was he!!!
So that's it.
Apologies to Rio Ferdinand, Jesper Blomquist , Teddy Sheringham, Ryan Giggs et. al, who narrowly missed out on inclusion on this list (and Luke Chadwick who didn't).