Tottenham 2-1 Newcastle: 5 Lessons from Spurs' Win over the Magpies Saturday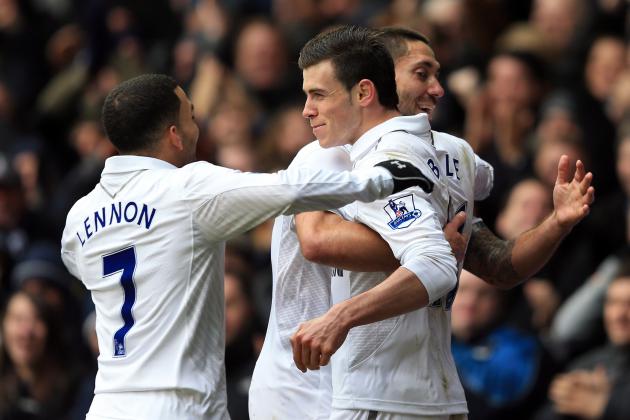 Richard Heathcote/Getty Images

Tottenham's 2-1 win over Newcastle on Saturday may have been a big one in the club's attempts to achieve Champions League football for next season.
It marked the 10th match of the side's unbeaten run, over which Spurs have earned 22 out of a possible 30 points.
Further, it solidified the club's position in the top four of the Premier League table.
Compare this circumstance with the incredible slump that the club was experiencing at this point a year ago and one can see that the club is poised to make a run at bettering last season's fourth-place finish.
A lot went right for Tottenham at White Hart Lane Saturday, but there were also a few low points throughout.
So what can a supporter take away from Spurs' performance?
Here are five lessons from Spurs' 2-1 victory over Newcastle.
Begin Slideshow

»
Richard Heathcote/Getty Images

Sorry for stating the obvious, but Gareth Bale is very good at football.
The Welsh winger has always been a special talent and a treasure at White Hart Lane, but the Welsh winger seems to have taken this greatness to a whole new level over the past few weeks.
With manager Andre Villas-Boas giving Bale the freedom to roam the pitch as he pleases, Bale has terrorized defenses by making his pacy runs from various angles.
What's more, Gareth has found a rhythm with his shot that has allowed him to hit some fine goal-scoring form. With his brace on Saturday, Bale has now scored all four of Tottenham's goals over the past three league matches.
While some may use the winger's sublime play to begin speculating on a possible summer transfer, it would be wise for Spurs fans to tune that out and enjoy this incredible player's run at the Lane while they can.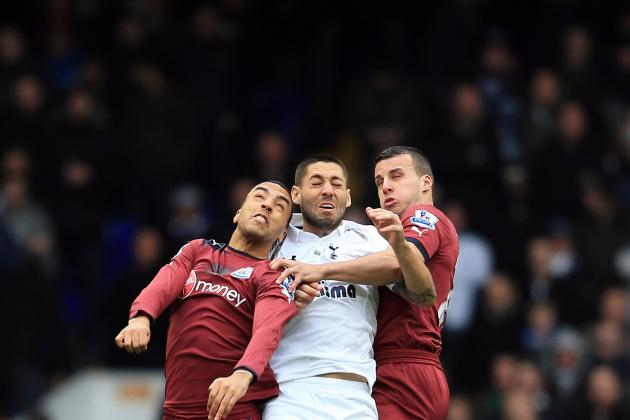 Richard Heathcote/Getty Images

If there is one thing that became clear during the final half hour of Tottenham's match Saturday, it was that Clint Dempsey should not be the starting striker in the side.
It's not a knock on the American. In fact, Dempsey has proved himself to be a model professional during his stint up front, filling in wherever the club needed him and working as hard as he can.
However, it is just not his best role in the lineup.
This became glaringly obvious when Emmanuel Adebayor came on for Spurs and Dempsey moved into a deeper role.
Whereas the first hour saw the side struggle to find any presence up front and Clint struggle to get involved, Adebayor made his presence felt, Dempsey began to link well with his teammates and the counter-attack became beautifully dangerous.
The American may be able to do a job up front in emergencies, but his skills should have him regularly supporting a striker rather than being one.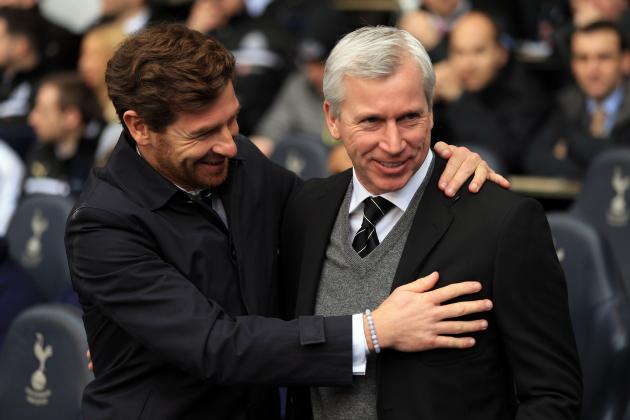 Richard Heathcote/Getty Images

With Tottenham's league fixtures with Newcastle now done for the season, it's strange to see the similarities between the clubs' two matches.
The opening-day encounter at St. James' Park saw Spurs fall to the Magpies 2-1 thanks to a defensive error about 10 minutes from full time.
On Saturday, the roles were completely reversed. This time, it was Spurs getting the 2-1 home victory thanks to a defensive error about 10 minutes from full time.
After that harsh opening-day result, Tottenham will surely be glad to take this switch of fortune.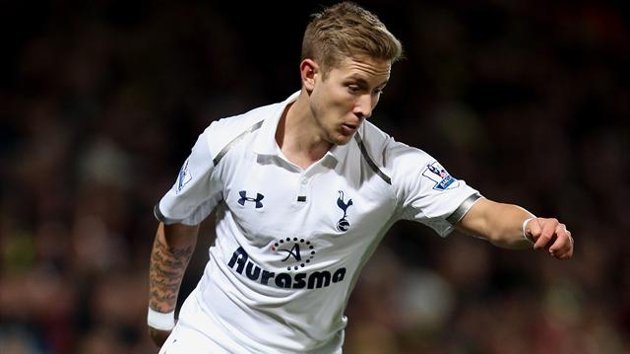 Eurosport
With so much buzz surrounding Lewis Holtby's first start for Tottenham, it would have been almost impossible for the 22-year-old German to live up to expectations.
Lewis started the match well and he did play well on multiple occasions during Spurs' dominance in the first 10-15 minutes, but he quickly faded and became a non-factor before being substituted for Adebayor about 70 minutes into the match.
Unfortunately for him, Holtby's play as a substitute in his first two Spurs matches set the bar a bit too high for his first start for the club.
However, there were still clear signs of the German's potential.
Expect this to be a bump in the road in the first of many starts for Lewis Holtby at Tottenham.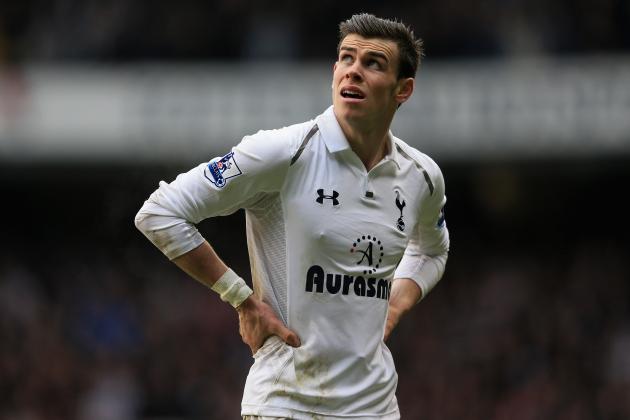 Richard Heathcote/Getty Images

There may still be 12 matches remaining in Tottenham's Premier League season, but the club's win on Saturday got them within sight of a Champions League bid.
The home fixture with Newcastle—especially given the form the Magpies took into the match—made for one of the trickier encounters of the final third of Spurs' season.
With the win, Spurs Tottenham push their grasp on fourth place to four points—a gap that may stay intact given Everton's tough upcoming match at Old Trafford on Sunday.
Further, it has kept the pressure on Chelsea—who is still just a point ahead in third—while also getting Spurs to within five points of second-placed Manchester City.
Now, Tottenham are obviously not out of the woods. After all, they do still have the return fixtures with Chelsea, Manchester City, Arsenal, Everton and Liverpool still ahead of them. Throw in an always-tough away fixture at Stoke and one can see how unwise it would be for supporters to start booking their Champions League gear right now.
However, wins over their lesser opponents over the final few months of the season should see Spurs to their goal of a top-four league finish.
Though still quite a distance away, the finish line is in sight for Tottenham for the first time this season.
For the latest news in the world of football, Follow @Fw1812