5 Moves the Cleveland Cavaliers Should Consider Before the Trade Deadline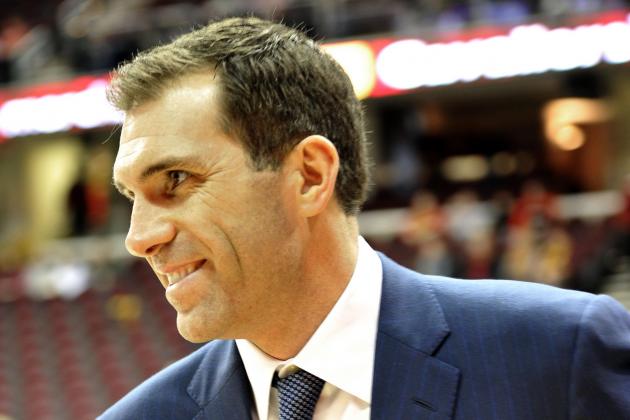 USA TODAY Sports

With the Feb. 21 NBA trade deadline fast approaching, many wonder if the Cavaliers are done shopping around this year.
While they have shown improvement as of late due to the addition of Wayne Ellington and Marreese Speights and the continued development of their young core of players, it is clear there is still more work to be done.
There are still plenty of deals to be had and with still over $4 million in available of cap space, the Cavaliers have just as much leverage as anyone. Whether it is contenders, cash-strapped teams or teams in transition, the Cavaliers have something for everybody.
All trades verified using ESPN trade machine
Begin Slideshow

»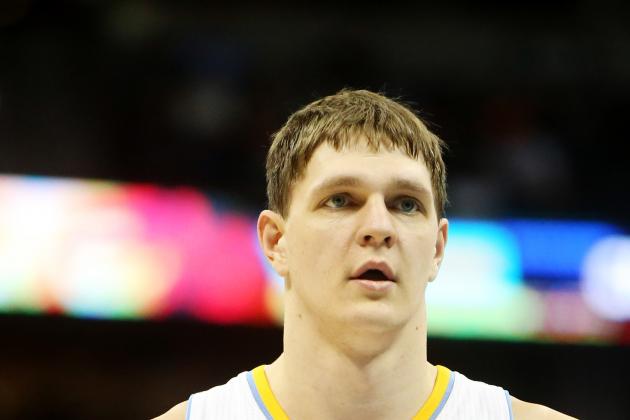 USA TODAY Sports

Denver gets Daniel Gibson and Omri Casspi
Cleveland gets Timofey Mozgov and Anthony Randolph, and a future pick
It's almost a crime the way the Nuggets are using Mozgov. The guy has a ton of ability, and great size, yet he is only averaging just over 10 minutes a game. He is wasting away in the depths of the Denver Nuggets bench.
Coming to the Cavaliers could give him the opportunity he needs to flourish. It would also give the Cavaliers great depth in the center position, and essentially make Varejao a luxury.
The best thing is, if he doesn't do well after this year, the Cavaliers can cut ties with him, and the team would still have an extra draft pick for their trouble.
This would also provide Denver with some instant three-point shooting off the bench that they have been sorely lacking, and rid them of Anthony Randolph's contract.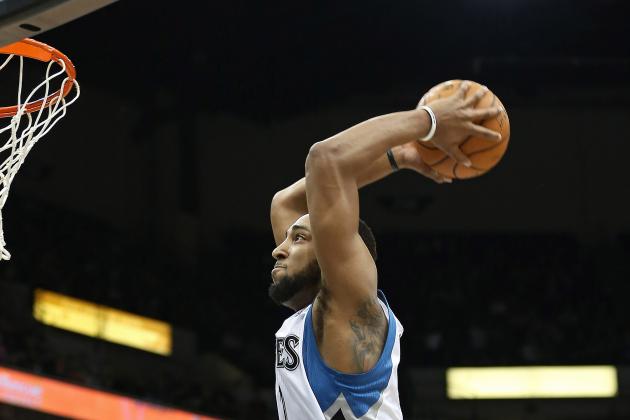 USA TODAY Sports

Minnesota gets - Marreese Speights
Cleveland gets - Derrick Williams and a future draft pick
Speights has reportedly has received a lot of interest lately and for good reason. He has shown with the Cavaliers that when he gets the minutes, he can produce. So much so that Cavaliers management may no longer be willing to trade him.
However, acquiring Derrick Williams and a first-round pick may cause them to get over their short love affair. The Cavaliers have always liked Williams, who is only 21 years of age, and has all of the physical attributes they covet.
Also, Speights can void his contract this offseason and become a free agent, and essentially price himself higher than the Cavaliers are willing to spend.
Meanwhile, the Timberwolves would rid themselves of the Williams roller-coaster ride and in the process get the type of big man coming off the bench that can really help them if they plan one last desperate playoff push.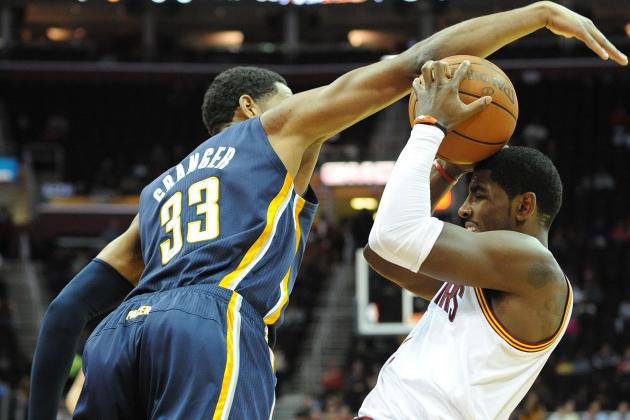 Eric P. Mull-USA TODAY Sports

Indiana gets - Marreese Speights, Daniel Gibson, Omri Casspi and future draft pick(s)
Cleveland gets - Danny Granger
I realize at first this trade may not look appealing to either side, but hear me out.
For the Cavaliers, they would be getting a player that when healthy has been one of the NBA's best. Small forward is by far the Cavaliers weakest position. Danny Granger would make it strength almost instantly.
He also has only two years left on his contract, which coincidentally is the same amount of years before (you know who) potentially becomes a free agent. This would give the Cavaliers options, and would ensure that they will not once again be left empty-handed should the LBJ coming back home theory not come to fruition.
So why on earth would Indiana do this trade?
Well, because quite simply due to the development of Paul George, Granger has become a luxury. And at over $13 million a year, that is one expensive luxury.
When times get tough, these types of luxuries are the first to go. I got rid of my dog walker last year when the budget got tight, and she made only $15 an hour (and was much cuter than Granger).
They would also have a draft pick and three players that are still young, can be productive of the bench, and have no guaranteed money after this season. This is very comparable to what Memphis got for a healthy Rudy Gay.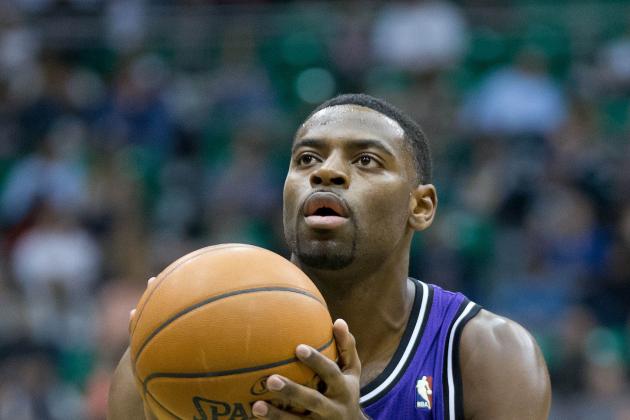 USA TODAY Sports

If you are an NBA team that is having issues with your salary cap (and there are plenty out there), then the Cavaliers are the team you want to talk to.
Thanks to the crafty move of Cavaliers GM Chris Grant, the Cavaliers still have over $4 million in salary-cap space this year, even more room next year and plenty of expiring contracts.
The only catch is the purging of salary will not be cheap. The payment will come in the form of multiple future draft picks, and/or young talent.
While there may not be any teams as desperate as Memphis was, there are still plenty that need to unload salary. Sacramento has new owners, a boatload of bad contracts, and is lottery bound for the foreseeable future.
Brooklyn is another team that is well into the luxury tax and has a pretty bad contract with Kris Humphries. And of course, there are the L.A Lakers, who at over $100 million are the NBA's most expensive lottery team.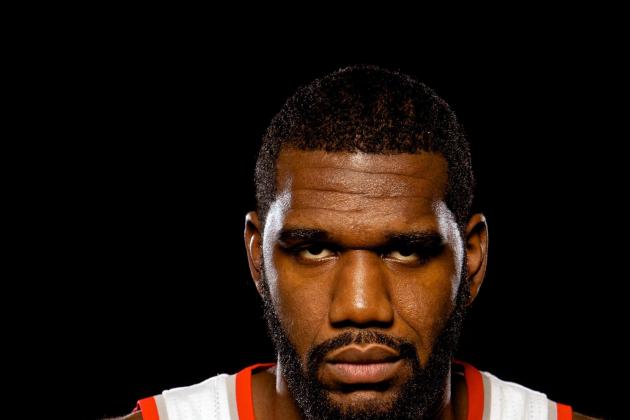 Craig Mitchelldyer-USA TODAY Sports

I have heard both sides of the Greg Oden argument. Some think he is a bust, and will remain injury prone his whole career, while others think he has great potential and is worth the risk.
In a way, both arguments are right. He is a bust to this point, and will most likely have injury problems for the remainder of his career. Still at only 25 years of age, with great potential, and a relatively low asking price, he is worth the risk.
Where else would you find a player as talented, and as young, for such a bargain price? The answer is nowhere—that list begins and ends with Oden.
At the very least, you use some of the extra cap space, bring him in, kick the tires, and see what you got.
In the end, even if nothing comes of it, the Cavaliers would not be on the hook for very much at all. And if things do work out—the sky's the limit!