5 Reasons the Minnesota Twins Outfield Won't Be an Issue in 2013
Tim Umphrey/Getty Images

Outfield roll call! Josh Willingham? Here! Denard Span?...Ben Revere?...Denard Span or Ben Revere?...Oh boy!
The Minnesota Twins traded away two of their three main outfield cogs this offseason for some promising pitching, but it does leave some questions for the Twins' current outfield situation.
I am here to tell you that you shouldn't worry about the Twins' outfield this season.
Starting pitching, on the other hand...
Begin Slideshow

»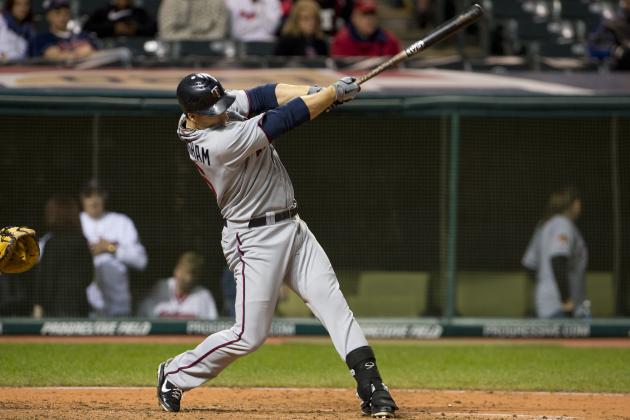 Jason Miller/Getty Images

Let's face it, Joe Mauer is nice, but Josh Willingham was no doubt the Twins' MVP in 2012. He was the American League's biggest All-Star snub, and at the end of the season, he took home a Silver Slugger Award.
Now, it's probably not practical to predict the Hammer will put up the numbers he did in 2012 again in 2013. His 35 home runs and 110 RBI were career bests, and his .260 batting average was nothing to sneeze at.
If you need one thing to really hang your proverbial outfield hat on, put it on Josh Willingham.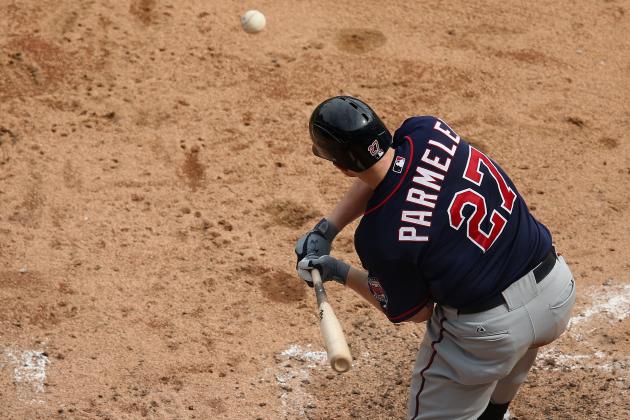 Jonathan Daniel/Getty Images

Chris Parmelee has been on the doorstep of major league success, and all signs point to 2013 to be the year for the 25-year-old.
Parmelee started as the Twins' first baseman on Opening Day as Justin Morneau worked back from injury. He did not set the major league world on fire last year, but he started a blaze down at Triple-A Rochester. In 64 games with Rochester last year, Parmelee hit 17 home runs with 49 RBI with a batting average of .338.
A small red flag on Parmelee may be his right field defense. His main position is first base, but he has a good amount of experience in right field, with 282 games played there in the minors and 18 at the major league level.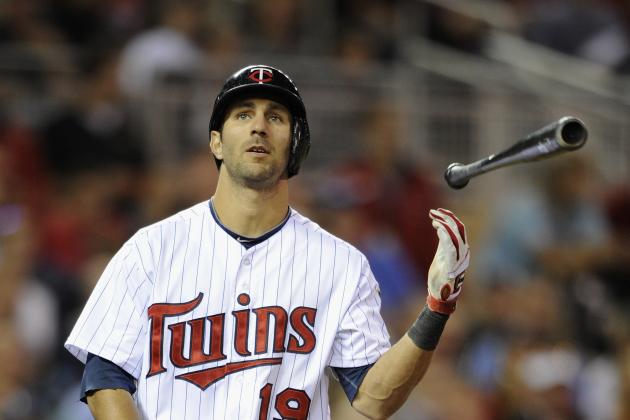 Hannah Foslien/Getty Images

A lot of Twins fans are a little disgruntled by the trades of Denard Span and Ben Revere, but it appears center field will have a capable body occupying that space. It appears that the competition will be between Darin Mastroianni and Aaron Hicks (Joe Benson also has a long shot).
The trades of the two former Twins center fielders brought in what the Twins desperately needed in young pitching.
Also, getting Aaron Hicks playing time now will only help set him up for the future, as it is more likely the Twins will have success in 2014 and beyond.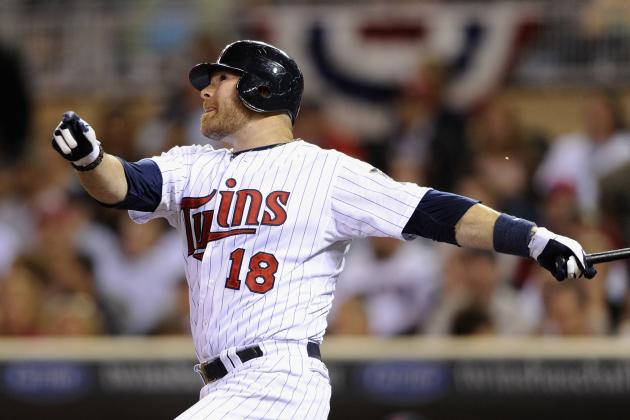 Hannah Foslien/Getty Images

It looks like the Twins want to have Joe Mauer catch more in 2013, which leaves Ron Gardenhire with the challenge of keeping Ryan Doumit in the lineup somehow. That means he'll probably have Doumit be the team's fourth outfielder.
Last year, Doumit appeared in 134 games and hit 18 home runs with 75 RBI and a .275 average. He was signed to a one-year deal, but signed a multi-year extension due to his production.
Doumit will probably also be Mauer's main backup catcher, but putting him in the outfield will keep Doumit's bat in the lineup on a near day-to-day basis.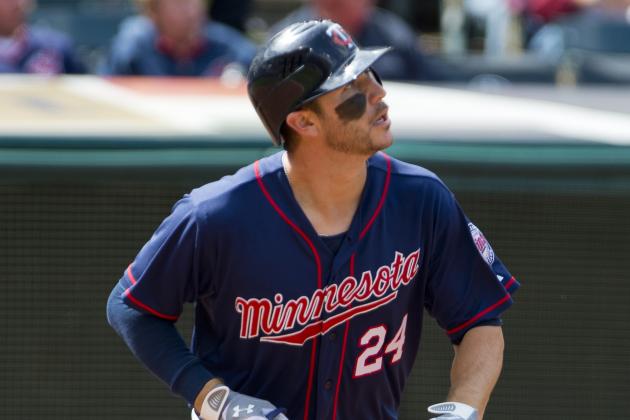 Jason Miller/Getty Images

Let's play devil's advocate and say the outfield doesn't work at all. So, who would come in to save the outfield day if Parmelee in center field doesn't work out?
Look, obviously, for the player who doesn't snatch the starting center field job. Ryan Doumit could find himself in a full-time role, with Drew Butera also on the roster, and Trevor Plouffe could end up playing outfield in some capacity if his defense at third doesn't improve itself.
I don't expect the outfield to fall apart on the Twins, but on the other hand, no one expected for the Twins to have a whole new starting rotation before the end of last season either.