West Virginia Football: Mountaineer Recruits Who Will Start as Freshmen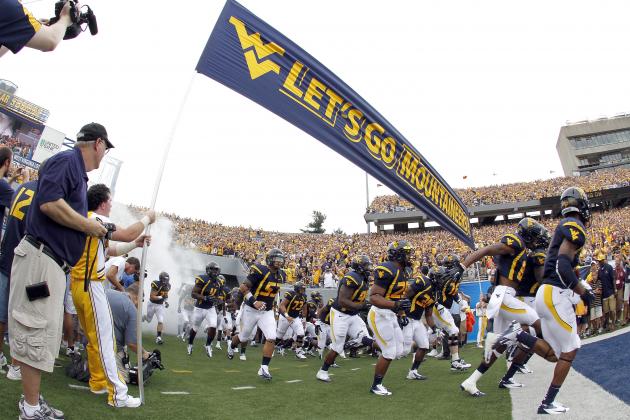 Justin K. Aller/Getty Images

Now that nearly all of West Virginia's 2013 recruiting class is signed and sealed, it's time to take a look at which of the Mountaineers' new additions have the best shot at cracking the starting lineup.
WVU has plenty of vacancies on both sides of the ball, leaving some excellent opportunities for the new crop to take root.
On Aug. 31, when this new squad takes the field, it will look much different than the one that closed out 2012, so let's take a look at which newcomers could rise to the top of the depth chart this spring and summer.
Note: All player profiles obtained from 247Sports.com and ratings based on 247Sports.com's composite ratings unless otherwise noted.
Begin Slideshow

»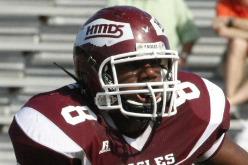 Dontrill Hyman | Photo Credit: 247 Sports
Listing junior college transfers at the top of a list of freshmen who will start next season may be considered as cheating, but there are just so many JUCO additions that will have an early impact, it couldn't go without mention.
To start, running back Dreamius Smith and wide receiver Kevin White are both already enrolled at WVU, giving them a direct route to the top of the depth chart.
Smith has an excellent chance of earning the spot left open in the backfield by Shawne Alston. He has a great blend of speed, size and power that the other WVU runners simply don't have.
Next, Brandon Golson, D'Vante Henry and Dontrill Hyman all will bring some much-needed pass-rushing talent to the defense. Hyman (6'4", 265 pounds) is the biggest of the three and is most likely to earn the opening starting position on the defensive line.
On the offensive line, another JUCO prospect, Stone Underwood, may claim the starting center position that was left vacant by longtime starter Joe Madsen.
Finally, out of all of the JUCO prospects, receiver Mario Alford may have the best shot at seeing the field early. He was the home-run addition of national signing day for the Mountaineers, and he could be the speedster that they are looking for on offense.
Alford's skill set would be perfect for the slot position in Dana Holgorsen's offense, and he may also take on WVU's return duties.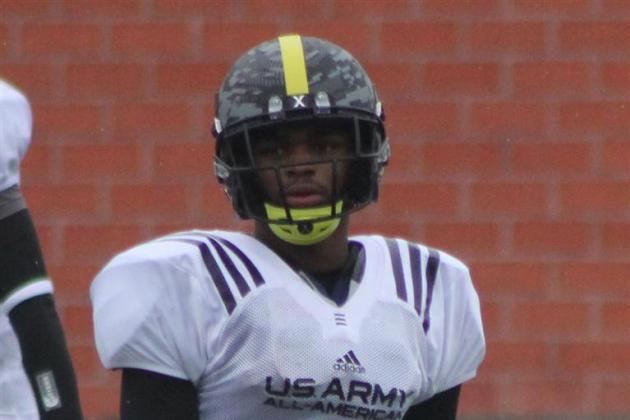 Shelton Gibson | Photo Credit: 247 Sports.com
Of all of West Virginia's incoming freshman, Shelton Gibson may have the most visible impact next season.
In his signing-day presser, Holgorsen had some great things to say about Gibson, and he went on to say that all of WVU's newly added receivers will challenge for the openings on the outside (via WVUSports.com):
When you watch him on tape, he is extremely, extremely talented. He is also hard to tackle. These are guys that we are going to get the ball to in space. Whether the guys that are here now can hold down a spot will be fun to watch in camp. We will be anxious to add these guys.
Gibson is a lethal downfield threat and is also excellent with the ball in space. At 6'1", 175 pounds, he brings a skill set and catching ability similar to that of Stedman Bailey.
This fall, the only question for Holgorsen may be whether to put Gibson in the slot or on the outside.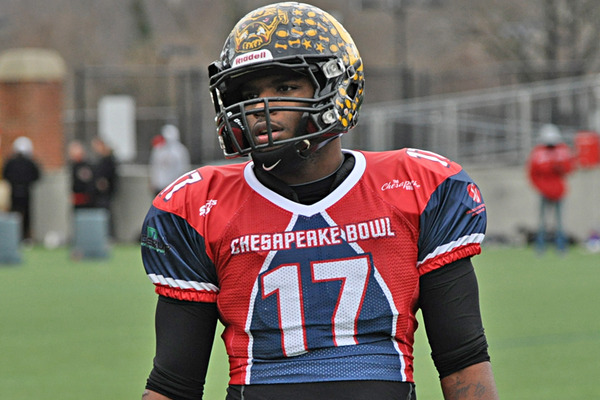 Al-Rasheed Benton | Photo Credit: 247 Sports
Much like Gibson, Holgorsen had a lot of praise for Al-Rasheed Benton on national signing day.
He did more than just hint that the Newark, N.J. native is ready to compete at this level for the Mountaineers (via WVUSports.com):
I don't want to leave out Al-Rasheed Benton, who physically, is as dynamic as we have seen. If you put him with our whole team right now, you wouldn't be able to tell that he is a new kid.
The only variable left is how he develops mentally.
He should, however, be able to take lessons from current WVU linebacker Isaiah Bruce, who started last year as a freshman.
The Mountaineers showed with Bruce and many others that they'll start freshmen if they have to, and Benton may prove to be too talented to keep off the field.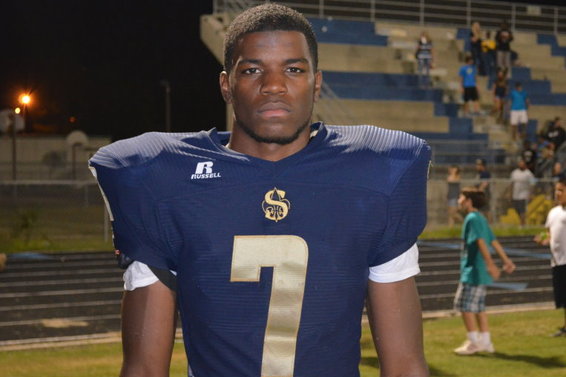 Malik Greaves | Photo Credit: 247 Sports
It's no secret that players who enroll early have the best chance at playing early.
That could give Malik Greaves a leg up when it comes to finding the field right away. That and his versatility.
At 6'3", 200 pounds, Greaves could prove to be a very useful body on the WVU defense when switching between packages.
Greaves has the ability to come down and make tackles but also the athleticism to cover over the top.
So whether he claims a full-time safety role, a nickel slot or a hybrid linebacker role, Greaves has a great chance of playing early on in his career in Morgantown.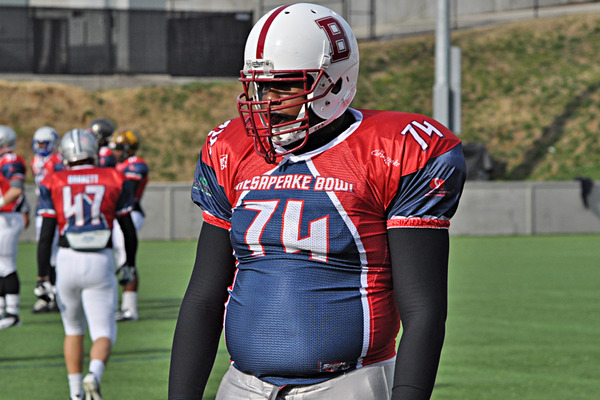 Marcell Lazard | Photo Credit: 247 Sports
Most schools, West Virginia included, aren't hasty to rush freshmen linemen onto the field.
However, WVU does have a number of openings along the offensive front and if any freshman can claim one of those spots, it's Marcell Lazard.
Looking ahead, Pat Eger and Marquis Lucas may have the two guard slots locked down, with Quinton Spain sure to claim one tackle role.
If Underwood takes the center position, then Lazard just may have what it takes to secure the final spot at right tackle.
It won't be easy, as he didn't enroll early and he'll have his work cut out for him in beating out the current redshirt freshmen and sophomores on the line.
At 6'6", 293 pounds, Lazard does have a chance.