Nebraska Football Recruiting: Grading the Huskers' 2013 Class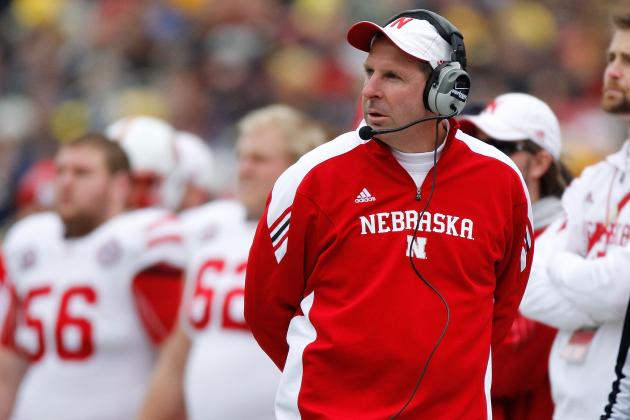 Gregory Shamus/Getty Images

After months of speculation and worry, the 2013 Nebraska football recruiting class is now final. Bo Pelini and his staff brought in 26 players and ended up with a final national ranking of No. 17 from Rivals.com, No. 23 from ESPN'S RecruitingNation.com and No. 23 from 247Sports.com.
So let's take a look, position by position, and see how Nebraska's 2013 class did. The grades will take into account both the quality of players signed and the need for the position.
Unless otherwise noted, any references to star grading of recruits are from 247Sports.com.
Begin Slideshow

»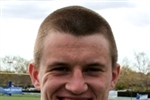 QB prospect Johnny Stanton. Original located at http://bit.ly/14TBwLj
Johnny Stanton, a 4-star quarterback prospect, is one of the top signings of Pelini's 2013 class. An Elite 11 quarterback, Stanton has the ability to both run and throw and looks to fit perfectly into how offensive coordinator Tim Beck is shaping and evolving Nebraska's offense. Plus, Stanton's signing signals the ability of Nebraska to land a top-tier recruit nationally.
With Taylor Martinez coming into his senior season in 2013 and Tommy Armstrong completing his redshirt last year, Nebraska looks to have two quality quarterbacks in the pipeline in future years. Next season's Armstrong versus Stanton battle could make the 2014 Spring Game an amazing spectacle.
Grade: A+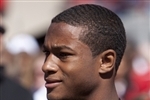 RB prospect Terrell Newby. Originally located at http://bit.ly/VXbyBJ
What's better than getting one nationally touted offensive star to come to Lincoln? How about two? Nebraska signed 4-star running backs Terrell Newby and Adam Taylor in the 2013 class, expanding on what is already an area of strength with Ameer Abdullah and Imani Cross. Indeed, the recruitment of Newby and Taylor may have been part of the reason Braylon Heard transferred out of the program.
Nebraska may face a similar problem in 2013 as in 2011, when it had three talented freshman running backs and not enough playing time to go around. Two of those backs (Heard and Aaron Green) are now gone from the program, and it would behoove Nebraska to learn from that lesson to keep Newby and Taylor in the fold. But still, that's a good problem to have.
Grade: A+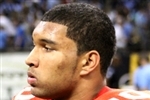 TE prospect Cethan Carter. Originally located at http://bit.ly/Xpm9Df
Nebraska signed two tight ends in Cethan Carter and Greg Hart, both 3-star prospects. With the departure of Kyler Reed and Ben Cotton and only Jake Long returning with any experience at tight end, filling the coffers with talent was a must. While neither Carter nor Hart look to be world-beaters as freshmen, Nebraska's lack of depth means both will have a legitimate shot at playing time in 2013.
Nebraska's only flat-out wide receiver signing was Kevin Gladney, a 3-star prospect. Tre'Vell Dixon, he of the decommit, recommit, re-decommit, and re-recommit, could play receiver, although he is more likely to see time in the secondary. Nebraska has good depth at wide receiver for the next two seasons, but looks thin at the position starting in 2015, at least as the roster currently stands.
Grade: C+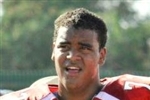 OL prospect David Knevel. Original located at http://bit.ly/WPY507
Offensive tackle was a position of critical need for Nebraska, and that question was not exactly definitively answered on signing day. Nebraska did sign 4-star tackle prospect David Knevel, who is an early enrollee in school. However, Knevel has limited experience, and it may be a stretch to ask him to contribute immediately.
Nebraska closed the recruiting season by signing 3-star prospects Dwayne Johnson and junior college transfer Chongo Kondolo at tackle as well. Both seem more likely to make an immediate impact, although they are not as highly rated as prospects long term.
Junior college transfer Matt Finnin, a 3-star recruit, also looks likely to compete for playing time in 2013. Nebraska's other offensive line signing, 3-star Zach Hannon, appears to project as a guard instead of a tackle.
And I suppose it's not fair to ignore Nebraska's signing of 2-star Gabriel Miller as a specialist long snapper. Miller was one of the highest rated long snappers nationally, and it is encouraging to see Nebraska invest a scholarship on a specialist position that will be of great value to NU over the next four years.
Grade: B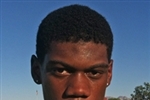 DL prospect Randy Gregory. Originally located at http://bit.ly/UZpGeu
Nebraska had questions to answer at both defensive end and defensive tackle and signed some players with intriguing potential. Randy Gregory, a 4-star junior college defensive end prospect, has the highest grade of the class from 247Sports.com. He looks to be a pass-rushing specialist, in some ways replacing a player like Eric Martin and giving Nebraska an immediate threat to opposing backfields.
Nebraska also landed two 3-star defensive end prospects in A.J. Natter and Ernest Suttles, who should give Nebraska depth and competition both this year and in years to come.
At defensive tackle, Nebraska signed three 3-star prospects in Dimarya Mixon, Maliek Collins and Kevin Maurice. While those signings should help Nebraska with depth and in the future, none of them appear to be instant-impact signings that look to compete for playing time in 2013.
Grade: A-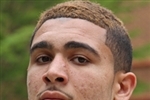 LB prospect Marcus Newby. Original located at http://bit.ly/WAcpZ5
For a position that looks to be strong in 2013, Nebraska brought in a remarkable haul of linebacker talent in this class. Nebraska signed three 4-star linebacker prospects in Courtney Love, Marcus Newby and Josh Banderas.
Yes, Nebraska's entire starting linebacker corps will not be returning in 2013, but players like David Santos, Michael Rose, Thomas Brown, Jared Afalava and Zaire Anderson look poised to take over. With the addition of Love, Newby and Banderas, Nebraska's talent level at linebacker looks well set for some time to come.
Grade: A
DB prospect D.J. Singleton. Original located at http://bit.ly/VXdVEP
Nebraska addressed a position of need at safety with the signing of 3star prospect D.J. Singleton, who has already enrolled in class at NU. A number of players signed as athletes seem likely to be in the mix at safety as well, including t3-star prospect Tre'Vell Dixon, Nathan Gerry and Drake Martinez.
There was only one dedicated cornerback, 3-star prospect Boaz Joseph, signed in Nebraska's 2013 class. The addition of Auburn transfer Jonathan Rose to the roster may act as a new signing, lessening the need for new cornerback talent. But given the uncertainty at the position (indeed, throughout the entire defensive backfield), the lack of a true blue-chip cornerback signing may be one of the biggest questions of Nebraska's 2013 recruiting class.
Grade: B-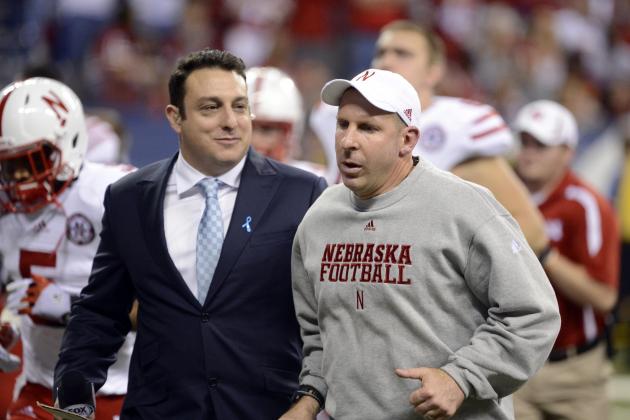 Richard Mackson-USA TODAY Sports

Trying to forecast a draft class on signing day is always risky business. High-ranked prospects flame out, and walk-ons can turn into legends. But Bo Pelini's 2013 could be one of his best ever, with potential breakout players at quarterback, running back and linebacker.
A lack of immediate game-changing talent on offensive line and a lack of additions at wide receiver and cornerback are the two biggest negatives to what appears to be a very solid class.
Grade: A-
If you'd like to contact Patrick to schedule an interview, provide feedback or get advice on which type of chocolate goes best with fresh fruit (spoiler alert: dark), send an e-mail to patrickrunge@gmail.com.
Or, you could always...Follow @patrickrunge.