The surprising results in the CONCACAF World Cup Qualifiers continued as Mexico and Jamaica played to a 0-0 draw at Estadio Azteca in Mexico City.
The first half featured a few close calls, but no goals. The Jamaicans nearly took an early advantage when Jobi McAnuff's header hit the post and the ball bounced neatly back to his feet. But the midfielder passed the ball into goalkeeper Jose de Jesus Corona's arms instead of taking advantage of the golden opportunity.
The Reggae Boyz spent much of the half on their heels as El Tri relentlessly attacked. Jamaica did create opportunities on counter attacks, but the thin air at Estadio Azteca clearly affected the visitors and limited their ability to move forward at pace.
The second half featured more frustration for the Mexicans, and the team failed to produce enough quality opportunities to beat an unexpectedly impressive Jamaican defense.
With the United States losing to Honduras earlier today, and Mexico failing to take full points at Azteca, it will likely be a wild ride to Brazil for the CONCACAF teams.
Grades
Javier Hernandez, Mexico: B-
The Manchester United star did not have the type of impact on this match that Mexican supporters were hoping for.
He grew impatient too often and moved away from Jamaica's central defenders to collect the ball. The 24-year-old needed to be in the box on every Mexican attack, and he must take responsibility for not receiving the necessary opportunties to get a goal.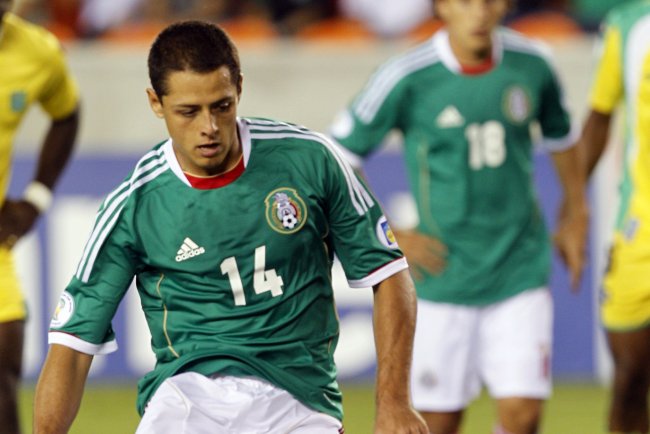 Bob Levey/Getty Images
Jobi McAnuff, Jamaica: B-
McAnuff is not a regular for the Reggae Boyz, but was one of the new players brought onto the squad after a disastrous Caribbean Cup performance.
He ultimately had a decent outing, but did not do enough to overcome his early mistake. When playing against a more talented team on the road, veteran players have to convert early opportunities, and McAnuff failed to do this.
Andres Guardado, Mexico: C
Chicharito faced the highest expectations of any player coming into this game, but Guardado ranks second on this list. The Valencia midfielder did not live up to his billing in this match.
He did not get forward into dangerous positions and he was careless with the ball far too often. El Tri will be expecting much better matches from Guardado in the future.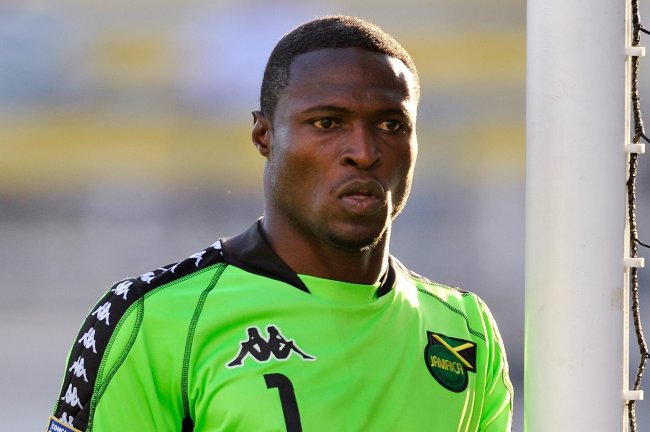 Jamie Sabau/Getty Images
Donovan Ricketts, Jamaica: A+
Jamaica knew heading into this match it would need an incredible performance from Ricketts, and that is exactly what he delivered.
The Portland Timbers keeper was flying around the goal line and came up with a few spectacular saves. Keeping a point-blank shot from Chicharito out of the net was the highlight of his night, and he was the most impressive player on the pitch.
Giovani Dos Santos, Mexico: D
Dos Santos has never lacked talent, but consistency and maturity have been problems throughout his career. The midfielder was not keyed in during the first half, and Chepo de la Torre showed little patience.
After Dos Santos failed to make an impact in the first half, he was taken off. El Tri needed his creativity and flare tonight, and he did not provide it.
What's Next
The next round of CONCACAF World Cup Qualifiers will be on March 22.
Mexico will travel to play Honduras, and Jamaica will return home to take on Panama.