Oregon Football Recruiting: Why Torrodney Prevot Can Replace Dion Jordan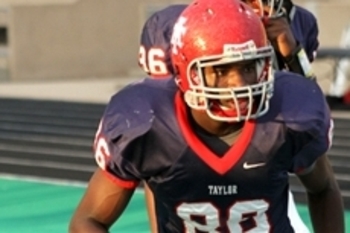 Torrodney Prevot photo courtesy 247Sports.com
The big surprise for Oregon football recruiting today was the signing of former USC Trojans commit 4-star Torrodney Prevot. Already there is a buzz in Duckville about Prevot possibly filling the big shoes of graduating DE Dion Jordan.
Prevot is listed on 247Sports.com as the No. 5 weak-side defensive end in the nation. His versatility is one of the traits that has the Ducks drooling over this kid.
But does Prevot have what it takes to replace off-to-the-NFL Dion Jordan?
Let's take a look.
What Coach Helfrich Thinks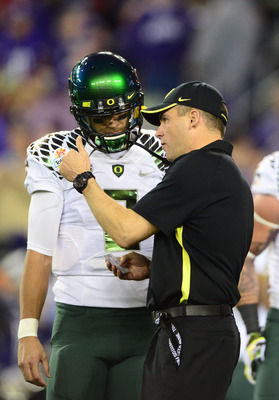 Mark J. Rebilas-USA TODAY Sports
In new Oregon head coach Mark Helfrich's press conference today, he had very nice things to say about Torrodney Prevot, as you would expect on this giddy day. Helfrich said about Prevot:
Tremendous smile and then he can really run and hit the quarterback.
Prevot came off the edge as a defensive end in high school, and according to ESPN.com, will bring a lot of speed and athleticism to the outside linebacker spot, where the Ducks will play him.
Helfrich confirmed that Prevot could be a fit at that position in his press conference, saying:
Prevot at outside linebacker, we see him in the role of Dion Jordan. Young body, athletic, physical, great tackler, finisher, caused a lot of fumbles. A lot of havoc.
Prevot is 6'3", 201 pounds, and appears to have room on his frame for development. He will be one of the more interesting freshmen to watch when fall camp starts.
Scouting Report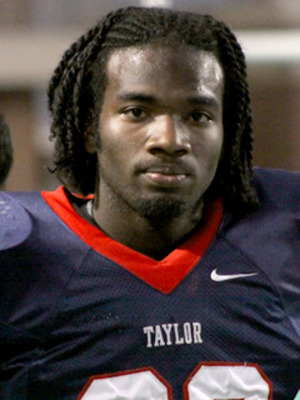 Torrodney Prevot photo courtesy 247Sports.com
Because surprise signer Torrodney Prevot has not been high on Oregon fans' radar screen of late, let's look at what the scouts say about him.
Scout.com analyst Greg Powers says that Prevot is extremely quick off the ball, passes offensive linemen in a flash and makes a lot of plays behind the line of scrimmage.
Well, that certainly sounds like Dion Jordan.
All of the scouting services say that Prevot will need to add muscle and size, and Oregon's conditioning coach Jim Radcliffe is probably already rubbing his hands together at the prospect.
Scout.com adds that Prevot uses his long arms and hands well to keep his distance from blockers, which gives him the space for his burst.
Do you smell another good pass rusher?
What's Next?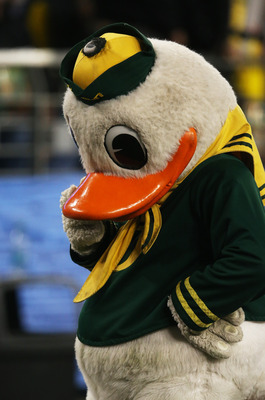 Stephen Dunn/Getty Images
Today was a tough day for Torrodney Prevot, and he was reportedly emotional at his signing ceremony. According to ESPN.com, Prevot had tears in his eyes after announcing his decision.
Prevot had a difficult time making his decision, and was still wrestling with it this morning. Here's what he said following his announcement:
When I woke up this morning, I just kept praying. I honestly didn't know what to do. Today I thought I was going to A&M. Today I thought I was going to USC, today I thought I was going to Oregon.
Imagine that you are 18 and have just committed to moving almost 2,000 miles from home. Helfrich and his staff need to make sure that Prevot is comfortable with his decision, and that he is given every opportunity to succeed.
Because Prevot might just be the next Dion Jordan.
Kay Jennings is a member of the Football Writers Association of America.
Keep Reading

Oregon Ducks Football: Like this team?