Red Sox's Biggest Missed Opportunities This Offseason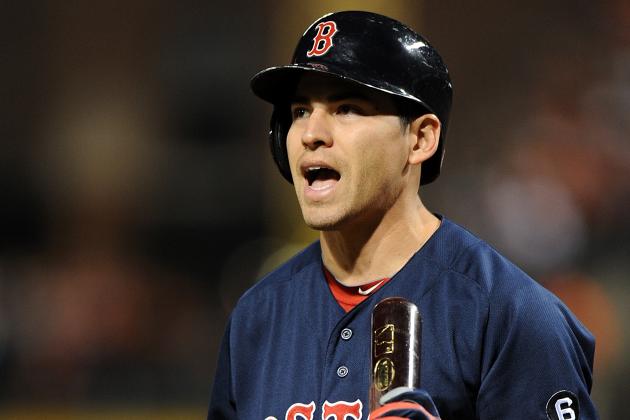 Greg Fiume/Getty Images
The Red Sox missed out on moves that could have bolstered the future team.
The Red Sox offseason is over and the truck has left for Fort Myers.
However, after numerous moves Boston still missed several opportunities this offseason.
Will the team improve in 2013? Absolutely.
Although they have improved, Ben Cherington could have made bolder moves and improved the team for 2013 and beyond.
Here are four opportunities the Red Sox missed out on this offseason.
Begin Slideshow

»
Elsa/Getty Images
Though his value is low, the Red Sox should have traded Jacoby Ellsbury.
The most significant move the Red Sox missed was trading Jacoby Ellsbury.
The biggest reason why this is a problem is because under the new CBA if a team trades for a player in a walk year, they don't get compensation if he leaves as a free agent.
If the Red Sox traded Ellsbury in December the acquiring team would have received compensation for letting him walk and would have offered a better package in return.
Ellsbury's value was low, but with Jackie Bradley Jr. on the cusp of being a major leaguer and Shane Victorino capable of filling in this season, now was the time to make a trade.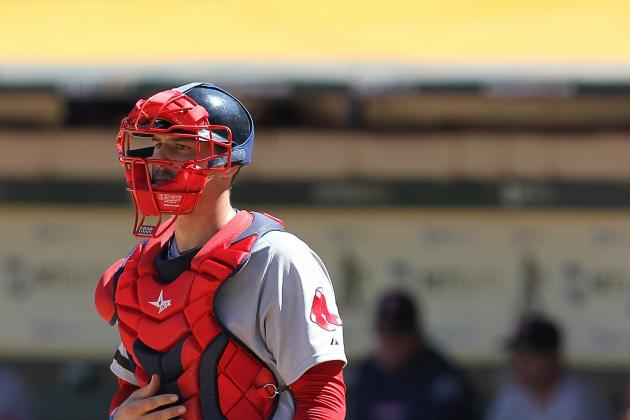 Tony Medina/Getty Images
The Red Sox should have moved Ryan Lavarnway in a slow market for catchers.
After the Red Sox signed David Ross it seemed inevitable that they would trade either Jarrod Saltalamacchia or Ryan Lavarnway.
It is February and neither has been traded.
With a lack of catchers on the market, the Red Sox missed out on getting talent in return for a surplus.
Personally I would trade Lavarnway. Saltalamacchia has improved behind the plate, has above average power and is a known commodity.
Lavarnway is still unproven and the Red Sox may have missed out on using him as a piece to upgrade other holes.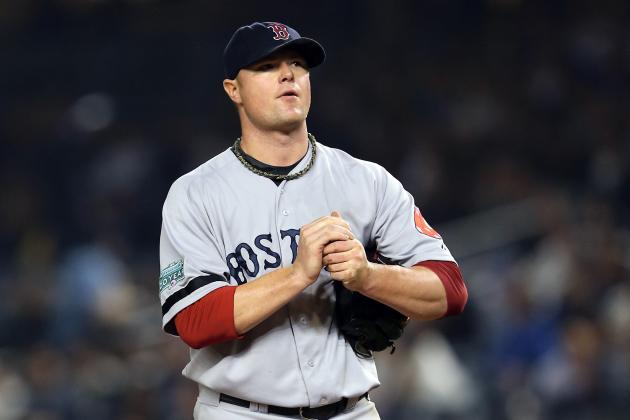 Elsa/Getty Images
With top prospects available the Red Sox should have entertained trading Jon Lester.
Hopefully Jon Lester bounces back under John Farrell, but the Red Sox had the chance to trade Lester for top prospects.
Kansas City was interested, but in the end traded for James Shields.
Wil Myers, the player the Rays got in return is a franchise cornerstone player that could have joined the likes of Will Middlebrooks, Xander Bogaerts and Jackie Bradley Jr. to form the next wave of young talent.
The worst part of the trade is that if Myers does become a cornerstone, the Red Sox will have to play against him 18 times a year.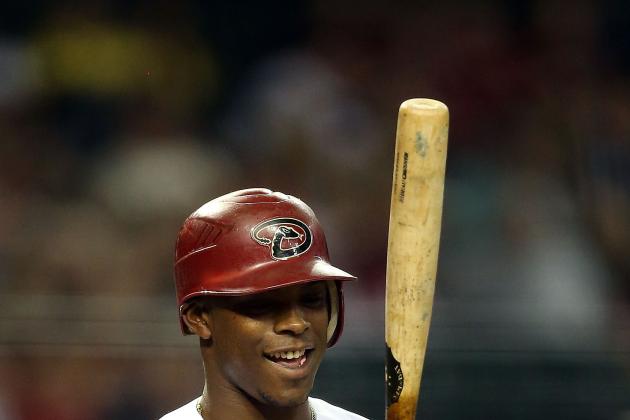 Christian Petersen/Getty Images
The Red Sox could have acquired Justin Upton and ended their search for a long-term corner outfielder.
The Red Sox signed Jonny Gomes and Shane Victorino to play left and right field, but they missed a major opportunity by not trading for Justin Upton.
Upton was traded to Atlanta, where he will team up with his older brother B.J., but he would have provided a significant upgrade for the Red Sox.
Upton is young (25), affordable (three years, $38.5 million remaining on current contract), a good defensive player and has 30-homer potential.
While he was up and down in Arizona, Upton has never had protection in the lineup and his right-handed swing would be perfect in Fenway Park.
The biggest question is the price but if the Red Sox didn't at least look into acquiring him, then they made a major mistake.