College Basketball: 5 Teams Who Are Ranked Too Highly in the AP Poll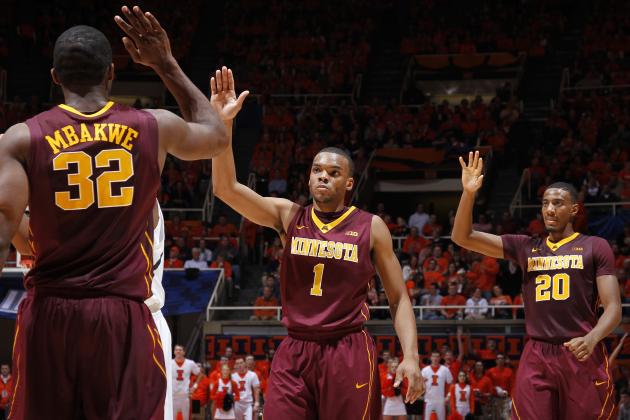 Joe Robbins/Getty Images

As each days passes we take another step closer to March, the month of madness.
On Monday the AP Poll was released for Week 14 of the college basketball season, and fans saw Indiana move to the No.1 spot in the rankings. The Hoosiers' win on Saturday night against Michigan showed the college basketball world that as of right now they definitely deserve their number one status.
There are some teams who do not deserve the rankings they have been given in this week's AP Poll. Here are five teams ranked too highly in the AP Poll.
Begin Slideshow

»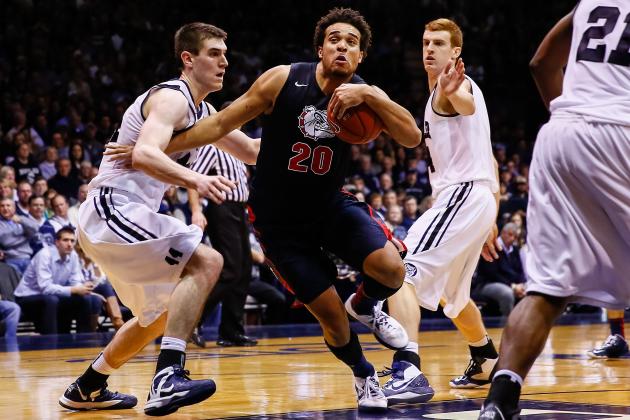 Michael Hickey/Getty Images

Gonzaga is probably the best mid-major team in college basketball, but are they really deserving of the No. 6 seed in the country?
The Bulldogs' 21-2 record has to count for something, but look at who they have been playing against. The Bulldogs have only beaten one team ranked in the top 25 all season. Outside of that win, their hardest tests have come from Illinois and Butler with both of those games ending in losses.
The Bulldogs only have one more tough test on their schedule, a trip to St. Mary's, but it is certainly not a game they should lose. If they are able to run the table to close out the regular season, they will continue to climb into the polls and could even work their way up to a No. 1 seed in the NCAA Tournament.
The Bulldogs are a good team, but they certainly do not belong in the conversation of the top 10 teams in the country.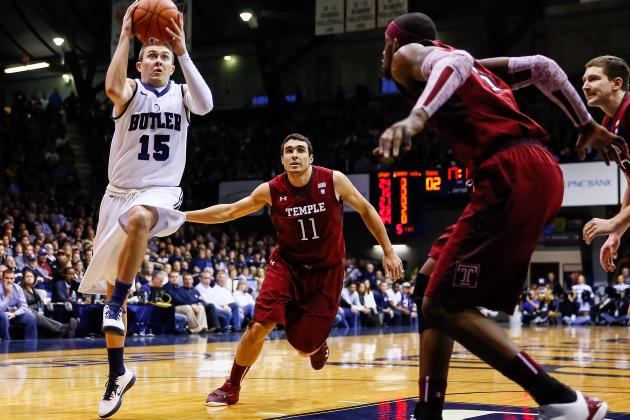 Michael Hickey/Getty Images

Butler is starting to come back down to earth and the recent polls reflect that. Still, at number No. 14, the Bulldogs are too highly ranked.
Butler is still getting a lot of credit for a win they had against Indiana back on December 15, as well they should, but eventually college basketball fans are going to have to realize that this team belongs just inside the top 25.
They have done enough things to get themselves a ranking, but blowout losses to Xavier, Illinois and most recently St. Louis should make people realize that this team is ranked too highly.
Expect Butler to struggle a few more times in Atlantic 10 play and ultimately drop out of the top 25.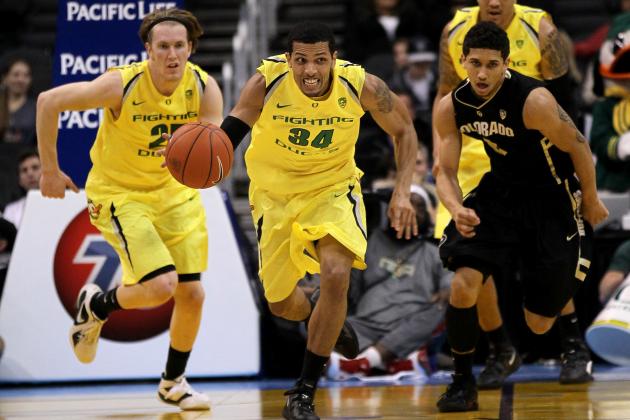 Stephen Dunn/Getty Images

The Pac 12 has been a bit of a mystery all season long, and Oregon is no exception.
The Ducks knocked off Arizona, got to 7-0 in conference play, worked their way all the way up to No. 10 in the AP Poll and then suffered a 24 point loss to Stanford and a four point loss to California.
Simply put, Oregon should not be in the top 25. In fact the only Pac 12 team that has any business in the Top 25 is Arizona. The rest of the field is too inconsistent.
The Ducks' 7-0 start in Pac 12 play is the only thing that is keeping them in the rankings right now. A loss in any of their upcoming games would likely knock the Ducks out of the top 25.
Joe Robbins/Getty Images

I have no idea how the New Mexico Lobos strength of schedule is ranked No. 4 in the country. Their toughest games have included Cincinnati, St. Louis, San Diego State, UNLV and Connecticut. While all five of those are good opponents, it hardly warrants the fourth toughest schedule in all of college basketball.
Nevertheless, with their 19-3 record, New Mexico ranks as the No. 15 team in the country. Narrowly beating Cincinnati, UNLV, Connecticut, George Mason and Indiana State, along with a 21 point loss to San Diego State and a 14 point loss to St. Louis, hardly warrants a ranking, let along one in the top 15.
The Lobos are really benefiting from the fact that this is a wide open season for college basketball. Down the stretch of their Mountain West schedule, though, we will all find out that this New Mexico team should not be ranked in the top 25.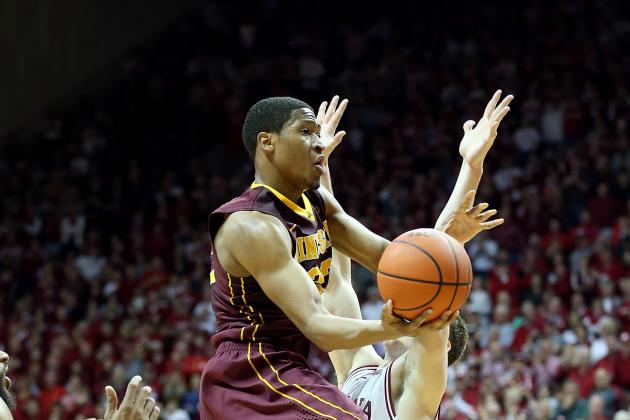 Andy Lyons/Getty Images

Not many teams could suffer a four game losing streak and still remain in the top 25. That's one of the benefits from playing in the Big Ten though, and Minnesota is certainly benefiting from the fact that they play in the toughest conference in college basketball.
Should the Golden Gophers be ranked No. 18 in the country though?
Minnesota started off the season very well, winning 15 of their first 16 games. After that start though they lost four in a row and have now bounced back with wins against Nebraska and Iowa.
Wins against Nebraska and Iowa alone though should not keep a team ranked in the top 25. The Golden Gophers should have been knocked out of the top 25 after their four game losing streak and should not be voted back in until they beat a quality opponent again.
Minnesota has all the talent to be in the top 25, but they need to beat some quality Big Ten opponents and show us that they belong there.