English Premier League: 10 Fixtures That Will Decide 2013 EPL Title Race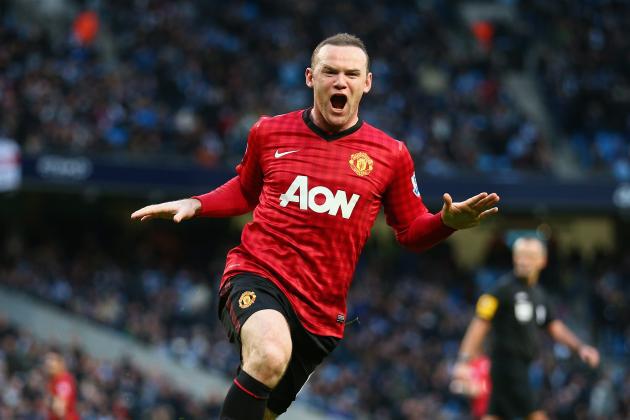 Clive Mason/Getty Images

With just 13 weeks remaining of the English Premier League, the race for ultimate bragging rights and the league title is seriously starting to heat up.
Manchester United and Manchester City again appear to be dueling it out between themselves for the honors, with the two clubs clear atop of the table.
United currently hold a nine-point lead over their fierce rivals and last year's champions, but many will recall that the Red Devils held a similar lead this time last season and still ended up falling short. So truly anything can happen over the remaining few months of the competition.
For either team to claim victory, they're either going to have to win big matches over the remaining 13 weeks and hope that their opponent drops points. Here's the 10 fixtures that will ultimately end up deciding the 2012-13 English Premier League title.
Begin Slideshow

»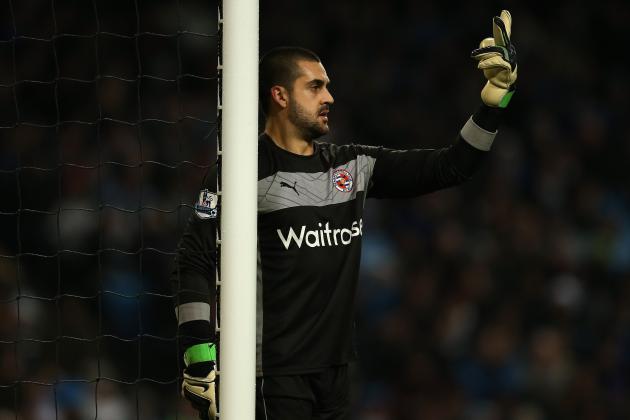 Julian Finney/Getty Images

12th May, 2013 at Madjeski Stadium, Reading
Whilst the prospect of playing lowly-ranked Reading won't scare many Manchester City fans, the fact that this fixture is taking place so late in the season should.
As seen last season with Queens Park Rangers' incredible effort on the final day, the threat of relegation can drive teams to do incredible things—even with just 10 men on the pitch.
So for City, playing the Royals at home could turn out to be a huge fixture in the context of the title race, especially if it's going to be as close as it was last season.
Stu Forster/Getty Images

30th March, 2013 at Etihad Stadium, Manchester
Newcastle's winter transfer workings have seemingly turned the club around at the moment, and thus welcoming Alan Pardew's men into the Etihad certainly won't be easy for City.
The club should get the job done here on the Magpies, especially with the home ground advantage, but you simply never know with the way Newcastle are playing at the moment.
Moussa Sissoko is proving to be a beast in midfield, and their defense is much stronger than earlier in the year, making this a potentially difficult fixture for City—especially if they're desperately making sure that they don't drop any more points to United.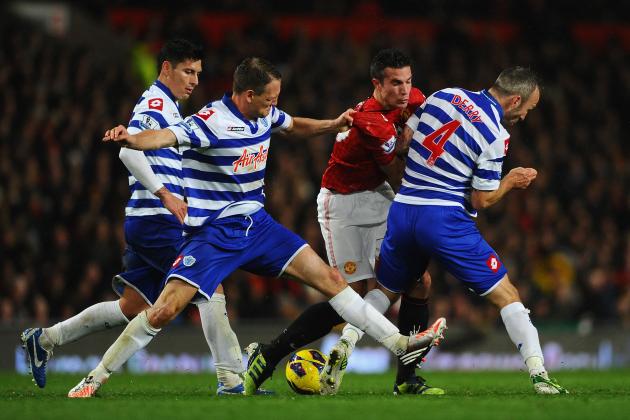 Laurence Griffiths/Getty Images

23rd February, 2013 at Loftus Road Stadium, QPR
Queens Park Rangers are much, much better under Harry Redknapp than they were earlier in the year.
Anyone who doesn't believe that needs to only look at their recent fixtures, which sees the London club undefeated in their past five matches and conceding just two goals total in that time period also.
They've taken points off Chelsea, Tottenham Hotspur and Manchester City—making them more than capable of taking points off the Red Devils here too.
As mentioned before, playing for relegation survival can make a team do funny things, especially when they've brought in some great winter transfers too.
Certainly not an easy trip for United to make.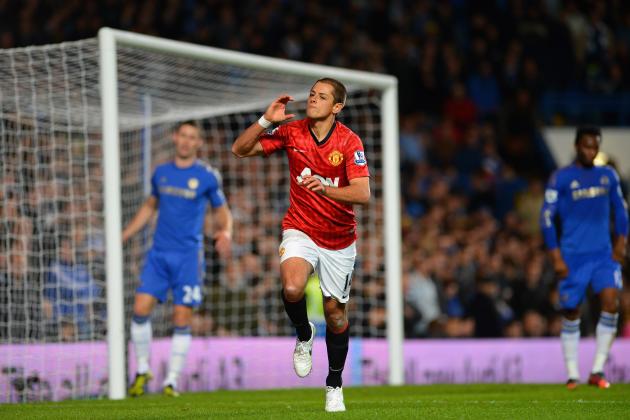 Shaun Botterill/Getty Images

4th May, 2013 at Old Trafford
Chelsea fans will protest that Manchester United "got lucky" when they met earlier in the year. Most United fans will probably agree with their assessment as well.
But with very few games remaining when this match is played, both teams will have far bigger things on their mind than whether or not Javier Hernandez was offside or Fernando Torres took a dive.
United could well clinch the title with a win here. Chelsea may well be playing for a top four finish and the chance to play European football next season.
The Blues are certainly no slouches, and even with the home ground advantage, the Red Devils will definitely have their work cut out for them in this one.
Clive Rose/Getty Images

24th February, 2013 at Etihad Stadium
The same thing applies for Manchester City.
The Citizens too should come away with victory here given the home ground advantage, but you simply never quite know what you're going to get from Rafa Benitez's men.
The two played to a scoreless draw first time around when they played at Stamford Bridge. Will it be a similar result again for the defending champions here against the reigning European champions?
The result of this one could well put United's lead into double figures given how soon it is, so it certainly carries a great weight of significance.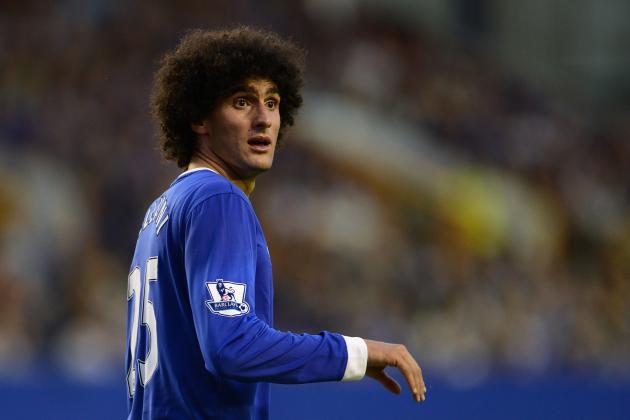 Michael Regan/Getty Images

10th February, 2013 at Old Trafford
Few teams can attest to beating Manchester United this year.
Manchester City can't, Arsenal can't, Chelsea can't, but David Moyes' Everton can.
They proved in the opening week of the year that they have the drive in midfield to dominate their opponents, and given the direct nature of their attack, will likely present a very difficult matchup indeed for the Red Devils when they meet this week.
United's defense is much stronger than it was back in August, but even still, Everton are a real danger for United and a very tough opponent.
Their lead could well be cut back to six or seven after this match.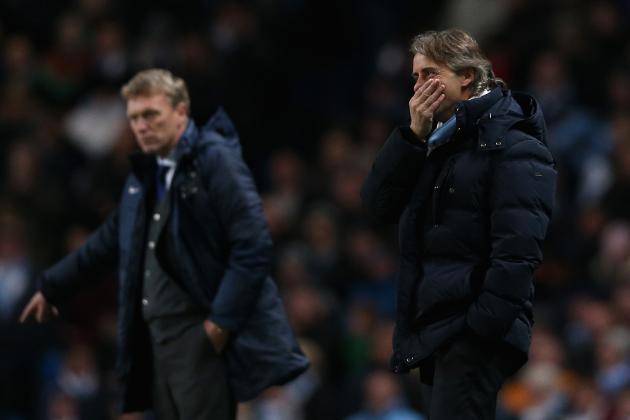 Clive Brunskill/Getty Images

16th March, 2013 at Goodison Park
Again, the same goes for Manchester City.
The Citizens were fortunate to get a 1-1 draw when they played earlier in the year, but now without the home ground advantage behind them, will face a very difficult matchup against the Toffees.
Everton haven't been beaten at Goodison Park all year—something that Roberto Mancini's side may well have to do if he wants to stay in the title race this season.
However, that doesn't make it any less tough for City.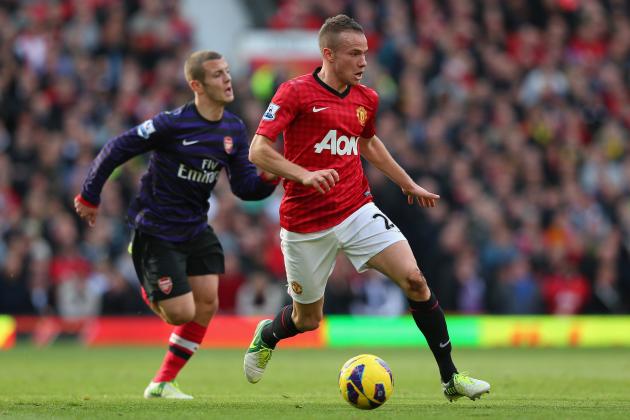 Alex Livesey/Getty Images

27th April, 2013 at Emirates Stadium
Manchester United dominated Arsenal when they played during the year, with the final scoreline of 2-1 really not a true representation of the match itself.
They'll square off late in the season at the Emirates with the Gunners likely needing a win to keep their chances of finishing in the top four alive.
Arsene Wenger will likely be under more pressure than he is right now to make that happen, but given the development of Olivier Giroud and Theo Walcott in particular over the last two months, will field a much stronger team than he did in reality at Old Trafford.
Jack Wilshere, Mikel Arteta and Santi Cazorla in midfield for Arsenal; Robin van Persie and Wayne Rooney leading the attack for Manchester United.
The buildup and the hype will not disappoint in this one, and given the lateness of this fixture in the season, it will have a huge impact on the 2013 title race.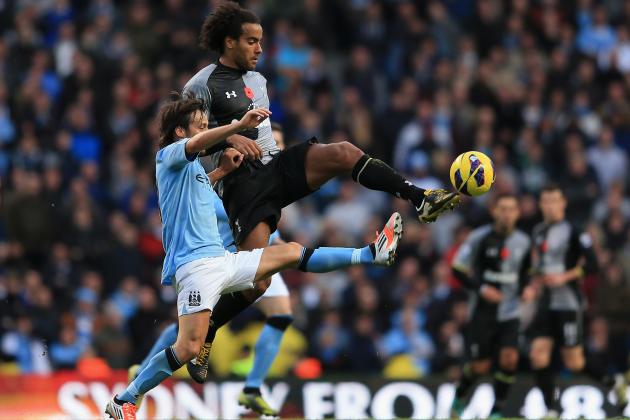 Richard Heathcote/Getty Images

20th April, 2013 at White Hart Lane
Tottenham Hotspur have been incredible under Andre Villas-Boas this year with their midfield in particular a very strong and disciplined unit.
They are therefore without doubt one of City's toughest fixtures in the run home this season, especially given that this is being played at White Hart Lane where Spurs haven't been beaten since November.
Given the lateness of this fixture in the season, City may well surrender their title chances with a loss here, so expect them to be completely fired up here.
Similarly, Tottenham will be desperate to avoid the heartbreak of missing out on the Champions League last year and will be giving everything for a top four spot.
Yaya Toure against Moussa Dembele is shaping as a title-defining matchup.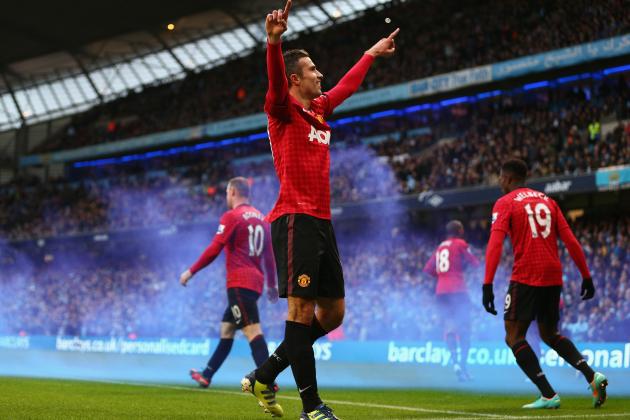 Clive Mason/Getty Images

6th April, 2013 at Old Trafford
But there is no bigger fixture remaining on the calendar for both teams than when they play each other in just under a month's time at Old Trafford.
The Red Devils stunned the defending champions with a last-gasp winner when they played earlier in the year and will be looking to do the double on them with a win here.
It was this fixture last year that cost United the title in many ways, and Sir Alex Ferguson's men will be desperate to avoid that happening again here.
But given the emotion, the passion and the fair chance coins will be thrown at City players throughout this one, who knows what will end up happening.
What we do know, however, is that this is in reality a six-point game for either team, and in the title race, six points is more than enough to make it or break it.
If United win this, you'd have to think that the title is theirs with the race seemingly all but over. However, if City win, it's definitely back on again.
Talk about pressure.
Which fixtures do you think are the most important for both teams?
Comment below or hit me up on Twitter: Follow @dantalintyre