Creating a to-Do List for the Tigers to Get Justin Verlander Signed Long Term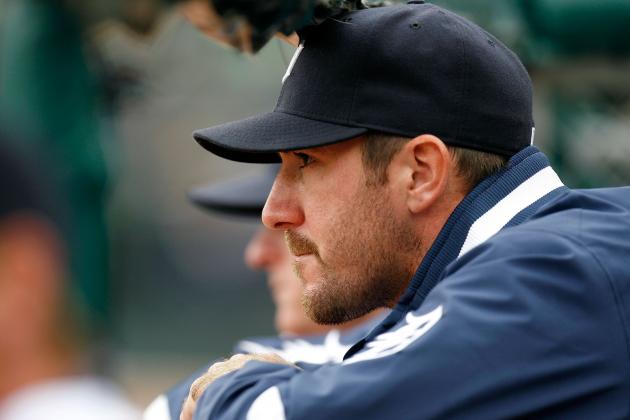 Gregory Shamus/Getty Images

If you ask the majority of baseball fans who the best pitcher in baseball is, most would say Justin Verlander, regardless of whether they're a Detroit Tigers fan or not. Verlander is that rare ace who can take the ball every fifth day and consistently give your team a quality start. He's dependable, has a mechanically sound delivery and is one of the more competitive pitchers in the majors.
With Verlander approaching free agency after the 2014 season, the Tigers need to try and find a way to give Verlander a long-term extension and ensure that his prime years are spent in a Tigers uniform.
If the Tigers want to get Verlander to sign a long-term extension, there are five things they must do to make sure it becomes a reality.
Begin Slideshow

»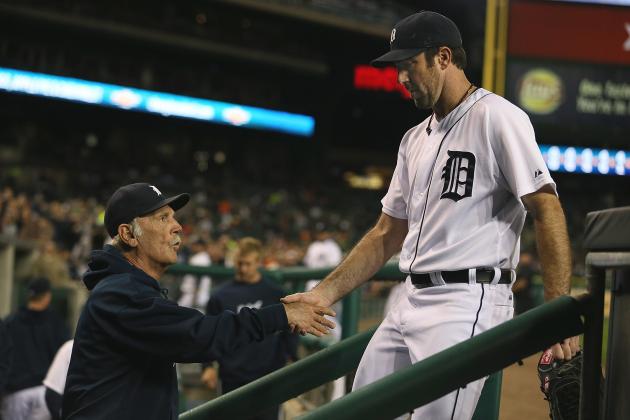 Dave Reginek/Getty Images

Some teams may feel that having a player who has spent his entire career in one city may give them an edge in securing that player. If that team makes a low initial first offer, that could alienate the player.
Justin Verlander is a competitive player who knows his value to the Detroit Tigers and what he is worth around the rest of the league. Verlander, after watching the Tigers spend money on outside free agents, will want to be the highest-paid Tigers player.
The Tigers need to make sure their initial offer to Verlander reflects his worth to the city of Detroit and ensures that he is the highest-paid Tigers player.
If the Tigers present Verlander with a solid offer, then negotiations could go rather smoothly. If they present him with an offer based on a "home town" discount, then there is the potential of alienating him.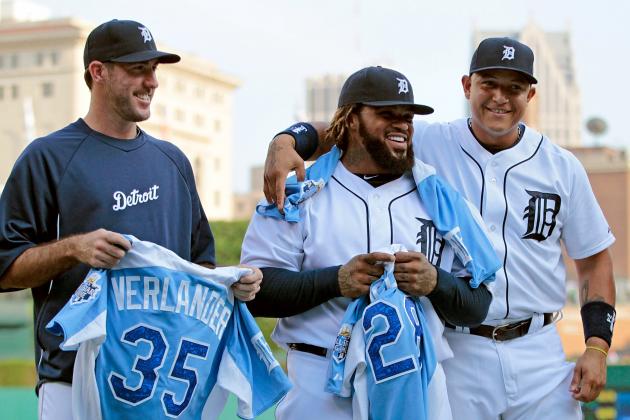 Leon Halip/Getty Images

The Detroit Tigers must sign Justin Verlander before Los Angeles Dodgers pitcher Clayton Kershaw or Seattle Mariners pitcher Felix Hernandez sign any contract extensions with their own teams.
As I discussed in a previous article, the longer the Tigers wait to negotiate with Verlander, the more expensive the extension will be because of TV contracts being on the rise. And the longer the Tigers wait, the more likely Verlander will want to explore free agency.
If Kershaw or Hernandez sign first, then Verlander will want to either match their extensions or surpass them, given his competitive nature.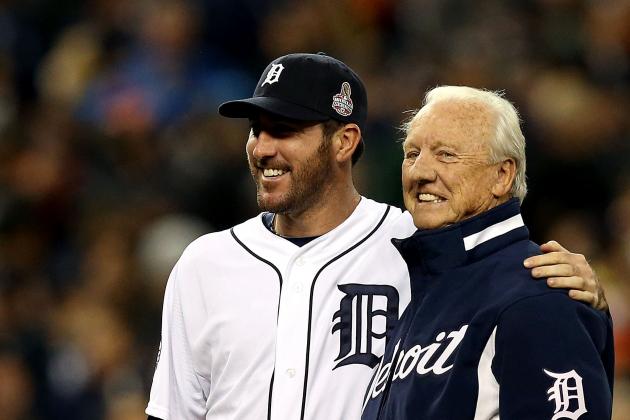 Ezra Shaw/Getty Images

I have a theory that Justin Verlander understands he doesn't need the big-market cities to find success off the field with endorsement deals. Unfortunately, not all players think that way, and they look for ways to play in larger markets with more media exposure.
Verlander is different in that he has a very good relationship with the Detroit fans and has gone on record saying that he wants to stay in Detroit. As James Schmehl from MLive.com wrote:
I've made it no secret that I love Detroit, he said. I grew up in front of these fans. I feel like I've been a big part of this city and this city has become a big part of me. So, obviously, I'd love to play my career here.
If Verlander is serious, then the Detroit Tigers should give him additional incentive to sign by telling him they want him to be a part of their organization once his playing career is over. This would ensure that he will have a long-term bond with the fans and the organization and that he would be remembered as a Tiger great.
Now, I understand that personal-services contracts are no longer permitted to be included in writing within player agreements. After they were included in Albert Pujols' and Ryan Zimmerman's contracts, Major League Baseball and the union stepped in to prevent this from occurring in the future.
Even though it can't be in writing, the Tigers could make their feelings known to Verlander about wanting him to be a part of the Tigers once he's done with his career. While the Tigers wouldn't be able to pay him large amounts of money, in line with what Pujols and Zimmerman will have made after their playing careers with the personal-services contracts included, they can have him follow the paths of Willie Horton and Al Kaline.
Kaline and Horton are beloved in Detroit for still being such a part of the Tigers and the city of Detroit. The Tigers should let Verlander know that they see him following the same path, which will mean a lot to him.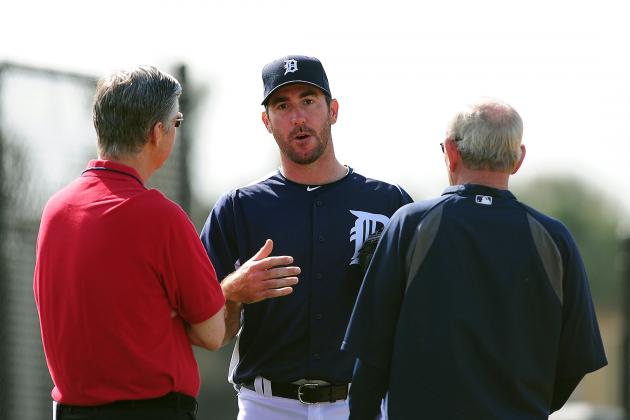 Andrew Weber-USA TODAY Sports

The Detroit Tigers may be skeptical of offering a long-term extension to a pitcher that will be turning 32 years old at the start of the 2015 season.
To provide the Tigers with some sort of protection, they should add on two additional option years that would either apply if Justin Verlander meets certain incentives or make them a team option if he falls short of the incentives. If the options aren't picked up, then there would be a buyout instead.
The Tigers can create the threshold to trigger these options so that Verlander can achieve them with relative ease as long as he stays healthy. This way, the Tigers' risk would be limited if he was injured and would allow the team to have a bit more comfort entering into a long-term deal with a pitcher who is set to turn 30 in a few weeks (Feb. 20).
I believe Verlander would understand where the Tigers were coming from and wouldn't raise any serious objections to the options years.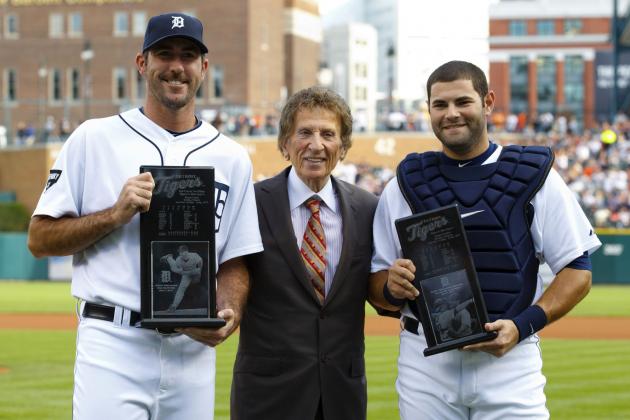 Rick Osentoski-USA TODAY Sports

This is the most interesting task that the Detroit Tigers would need to handle in order to get Justin Verlander's signature. And I believe it is what may close the deal with Verlander.
Tigers owner Mike Ilitch is 83 years old and there is speculation amongst fans and media on what will happen to the the Tigers and payroll when he is no longer around.
As I mentioned, Verlander is one of the most competitive players around and it appears that winning means everything to him. If Verlander senses that the team couldn't win or wasn't trying everything in their power to do so, then he might not want to remain a Tiger.
At the beginning of last season, Mitch Albom of the Detroit Free Press sat down with Ilitch and asked him about the future of the Tigers with him as owner. Ilitch was extremely vague in his responses to Albom's questions:
Have you contemplated when, if ever, you would turn the reins of your teams over?

Yeah. If I'm just sitting around, not playing a role. If I don't have the energy.

Would you turn them over to one of your children?

Well, it can go a lot of different ways. I really don't want to get into that. But I know it's close by.
Ilitch needs to explain to Verlander the future plan to keep the Tigers successful. I'm not saying that the Tigers need to keep spending money on free agents, but they need to show Verlander a plan to invest in scouting and new ways to keep the team relevant with a lower payroll.
Tigers GM Dave Dombrowski is great at his job, but it's not just him making the key decisions. It's all the scouts as well as various members of the front office that are working for the Tigers. If the Tigers make an investment to lock up all of those employees long term and keep them happy, then Verlander should feel secure in knowing that the Tigers will remain a contender throughout the duration of his career.