Oregon Football's 5 Most Unique Recruiting Strategies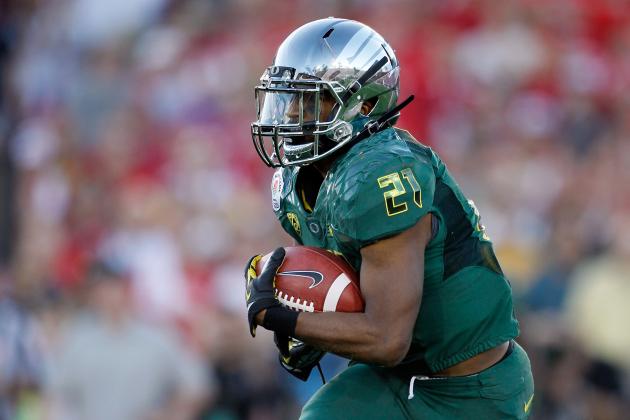 Jeff Gross/Getty Images
The Ducks scour the nation for top talent
You've surely heard that "recruiting is the lifeblood of every football program," but for the Oregon Ducks, their name alone isn't going to sign a top-10 class, as the case might be with USC or Alabama.
Instead, Oregon has looked toward more innovative approaches in recruiting, and the results have led directly to the growth of a team coming off its fourth straight BCS bowl appearance.
It helps that the Ducks aren't just another team anymore. Oregon is a household name, and every recruit, from the 5-stars to the diamonds-in-the-rough, knows about the Ducks.
Still, recruiting is an uphill battle for Oregon, and it must continue to rely on unique strategies to land their desired players.
Let's take a look at the five most unique strategies employed by the Ducks.
Begin Slideshow

»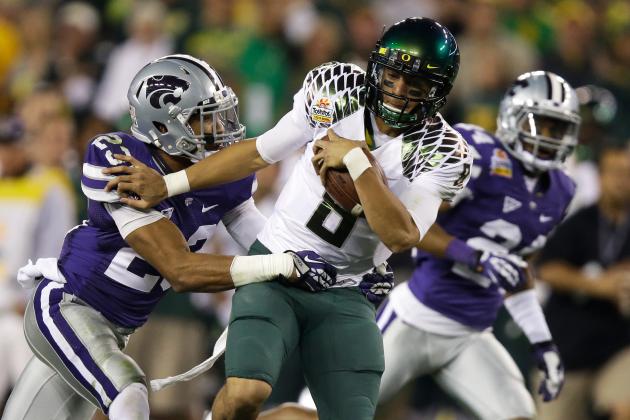 Ezra Shaw/Getty Images
The Ducks went to Hawaii for Marcus Mariota.
It's not uncommon for major programs to scour the country in search of the best talent.
But for Oregon, which has historically relied on California in recruiting, a nationwide search is a new approach.
Consider that in 2000, the Ducks had just 12 players on their roster from states other than Oregon, Washington and California. In 2010, that number was 33. (stats courtesy of Rachel Bachman of The Oregonian)
This shift in strategy has led to recruiting players like LaMichael James, Marcus Mariota and Boseko Lokombo, all of whom have played major roles over the past few seasons.
Out of the 17 current commits in the 2013 class, seven are from states outside the aforementioned three.
So while the approach isn't new to college football, it's fairly unique for a school that, before Chip Kelly, rarely left Pac-12 country in recruiting.
Jim Rogash/Getty Images
Phil Knight has had a major influence on the Oregon football program.
The influence of athletic apparel companies on college football extends far beyond Eugene, Ore.
Nike, Adidas, Reebok and Under Armour all have their hands in programs all throughout the country.
But it's different for the Ducks, who's largest booster is none other than Nike co-founder Phil Knight. The man has donated hundreds of millions of dollars to Oregon athletics and is a major reason for the program's rise to prominence.
Combine Nike's influence with a great sports marketing program and you have a place where players want to be on and off the field.
A chance to rub elbows with Knight and be surrounded by top-notch equipment and facilities is something unique that Oregon can sell, and other schools cannot.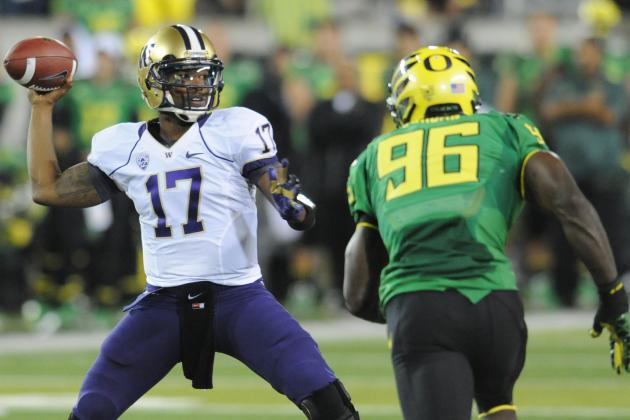 Steve Dykes/Getty Images
Dion Jordan is the perfect example of a versatile football player.
Putting versatile athletes in a variety of positions isn't unique to Oregon, but the Ducks do it often and with great success.
Take Jeff Maehl and Kenjon Barner, who were recruited as defensive backs and ended up being leaders on offense or Dion Jordan, one of the top tight end recruits in the country, now one of the top NFL prospects as a DE/OLB.
The current class has a number of athletes, some of whom will end up at the linebacker or safety position, and others who will find their niche at the wide receiver position. Arik Armstead was projected as an elite offensive lineman, yet the Ducks let him play on the defensive line, and the move paid off in his first season.
The trend of recruiting athletes and deciding what position they'll play at a later date is a growing one, but the Ducks are at the forefront of the movement by recruiting fast, rangy athletes with a deep skill set.
This unique approach has helped Oregon produce a number of important players over the past four seasons.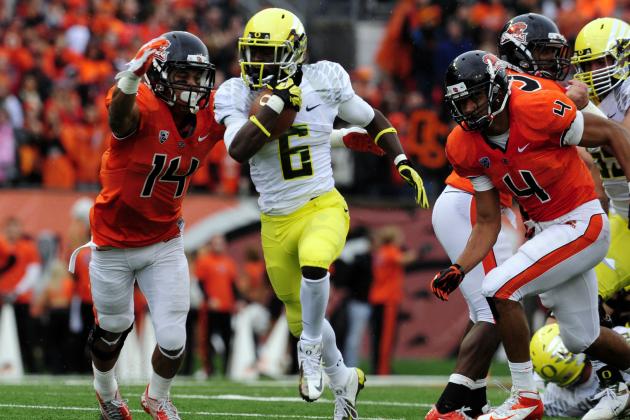 Steve Dykes/Getty Images
DAT wearing one of many Oregon uniforms
When it comes to flash, nobody does it quite like the Oregon Ducks.
The facilities are among the very best at any level of football, and the stadium gets ear-splitting loud on game day. And of course, there's the uniforms.
Whichever aspect you'd like to focus on, the end result is a team that captures the attention of millions around the country. The Ducks have taken on a love em' or hate em' look.
In the middle of the last decade, it was more flash than substance. But in the last few years, Oregon has combined the two to become one of the premier college football teams.
That's something you can sell to recruits.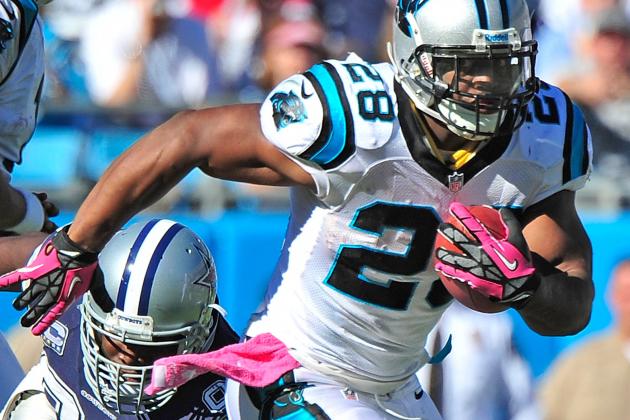 Grant Halverson/Getty Images
Former Duck Jonathan Stewart had a comic book made featuring himself.
For the most unique recruiting strategy ever used by the Ducks, we look to the past.
It was 2005, to be specific, and the recruit at the center of attention was 5-star RB Jonathan Stewart.
Sports Illustrated provided details. Oregon students created 20 different comic books featuring recruits in an attempt to showcase them as heroic comic strip characters.
Whether it actually made a difference is something we'll never know, but the idea is as creative as it gets.
And as a recruit, how cool would it be to arrive on campus for an official visit and be handed a comic book featuring yourself as a future star of the team?
The strategy was later outlawed, but it's hard to imagine a more unique recruiting technique than the one used to land Jonathan Stewart and several others of the 2005 recruiting class.