UFC 156 Results: 5 Fights for Demian Maia to Take Next
Mark J. Rebilas-USA TODAY Sports

After one of the best performances of his career against perennial contender Jon Fitch, there are lots of questions to be answered about Demian Maia. The most pertinent: Who is the Brazilian jiu-jitsu ace going to mix it up with next?
There are lots of options for him, and as he creeps ever closer to a potential title shot, some of these guys might fit the bill:
Begin Slideshow

»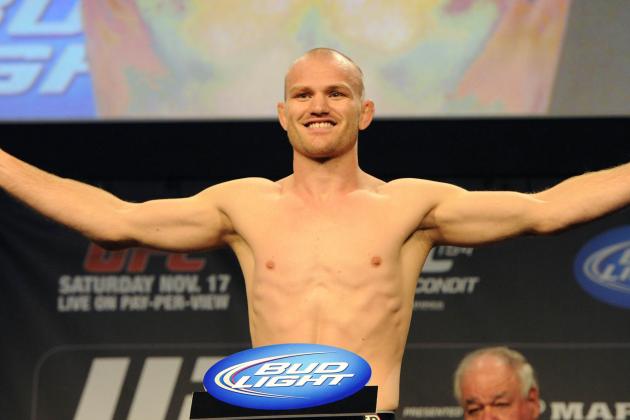 Eric Bolte-USA TODAY Sports

Who wouldn't want to see this one?
The tireless efforts of a monster grappler against one of the scrappiest, most underrated guys the division has to offer.
Maia would attempt to impose his will on Kampmann, avoiding the Dane's substantial stand-up arsenal while trying to drag him into a jiu-jitsu match. Kampmann is no picnic on the ground though, so even that wouldn't be a foregone conclusion.
There's a lot to like here.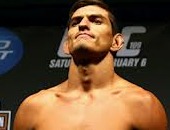 Courtesy: MMAJunkie.com
In terms of similar styles, these guys are probably as close to a mirror match as you can get. Rudimentary boxing skill backed up by a jiu-jitsu heavy ground game. The only difference is that Maia is as battle tested as anyone in the world on the ground, while Thiago is merely a black belt.
As they say, there are black belts and then there are black belts.
It would be interesting to see how these two would look in the cage against one another.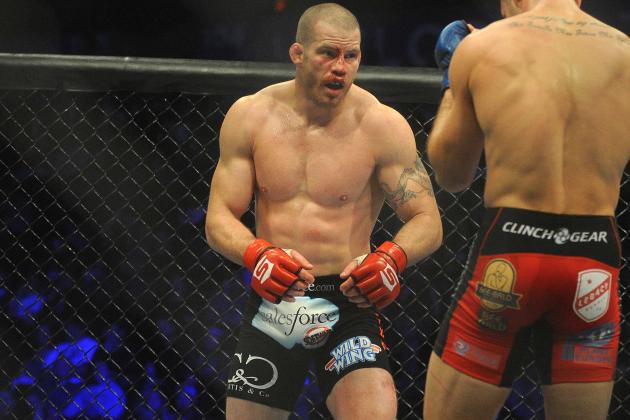 USA TODAY Sports

These two already met at UFC 102 when they were both surging middleweight contenders, and the whole thing lasted 21 seconds. Marquardt scored a single, massive punch that left Maia unconscious and derailed what was, at that time, a pretty serious hype train.
Now almost four years later and with both men having some success at welterweight, why not rebook them and see if that outcome wasn't a fluke?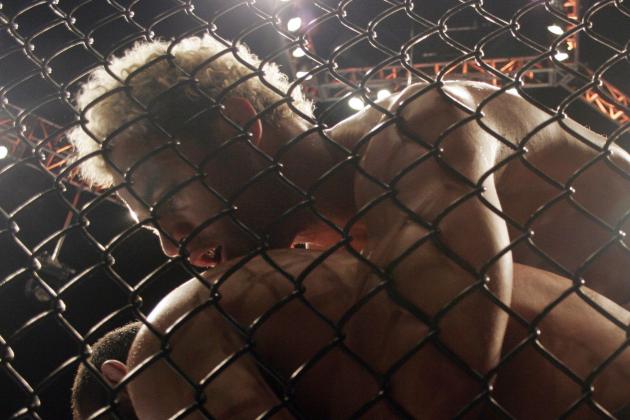 Joe Camporeale-USA TODAY Sports

If judging where Maia sits in the divisional hierarchy is the goal, giving him the winner of the Lawlor/Koscheck tilt going down at UFC 157 makes a lot of sense.
Getting to see how the jiu-jitsu ace handles a heavy-handed wrestler at his new weight class would definitely give the world an idea of just what the new look Maia is made of. He bested Fitch, let's see how he does against someone with a little less wrestling and a little more stand up.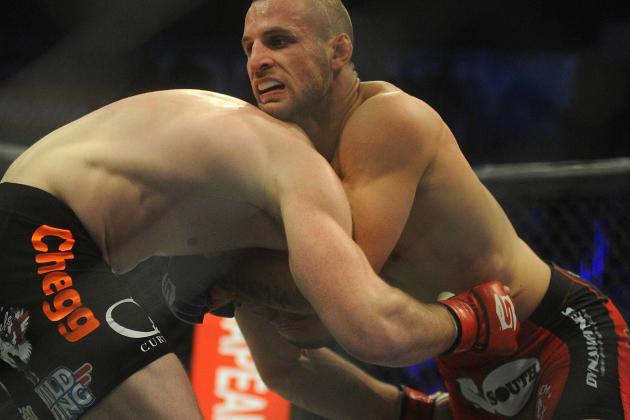 USA TODAY Sports

The final Strikeforce welterweight champion will probably have a real target on his back when he touches down in the UFC, however it makes sense to book him against the mid-level men of the top 10 off the hop.
Putting him in against Maia, who has undeniably found new life at 170 and offers a very unique challenge for anyone at the weight, makes a lot sense. Saffediene does lots well and Maia has emerged as a remarkably powerful specialist at his new weight, so the two could provide a spark.