Manchester United: 5 Positives for Red Devils in 1-0 Win vs. Fulham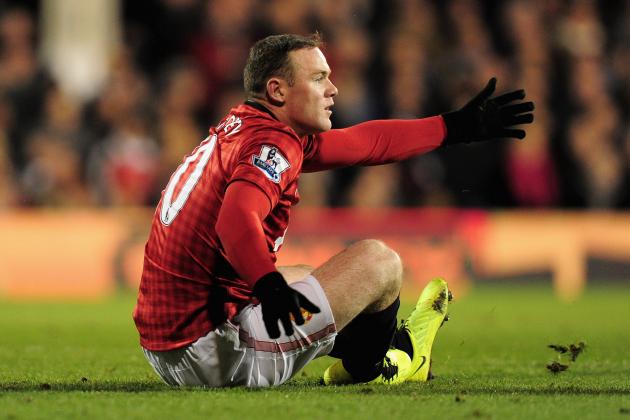 Jamie McDonald/Getty Images

It might not have been as glamorous as their 4-1 drubbing in the FA Cup only last week, but Manchester United's 1-0 win over Fulham this weekend in the English Premier League gave the Red Devils the exact same thing as last week—victory.
And if you asked Sir Alex Ferguson before the match, he would no doubt have happily walked away from Craven Cottage with a 1-0 victory over Martin Jol's men in hand.
There wasn't the plethora of goals that we've come to expect from United this year, nor were there the defensive frailties that so often have followed this season as well. What we got was a squad simply going to work and getting the job done—extending their lead in the title race in the process.
Still, there was plenty for the Red Devils to take away from their 1-0 win this weekend. Here are five big positives for United in the victory over Fulham.
Begin Slideshow

»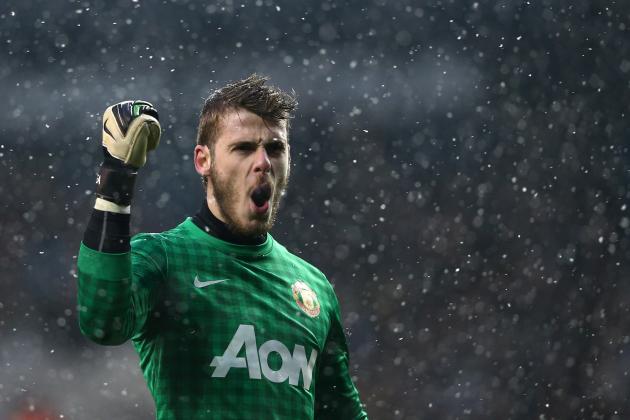 Clive Mason/Getty Images

Some people out there just won't like David De Gea—regardless of how well the United goalkeeper plays and regardless of the good that he does for the Red Devils.
They'll focus on the small mistakes, the shots that in reality, no goalkeeper in the world would have saved, but De Gea still should have saved. They'll point out his struggles in the air whilst remaining oblivious to his brilliance in one-on-one reflex situations.
And whilst he might not ever be the most popular guy at Old Trafford (though there'll always be Nani to keep him company), De Gea again answered his critics with a blistering performance at the back for the league leaders this weekend.
Without the Spanish international, United would not have won this game and for that, he must be given the appropriate recognition and praise.
The Cottagers managed six shots on target in this one, with the same amount of attempts on goal (16) as Manchester United had at the other end.
He is continuing to prove himself to be an invaluable asset to this team going forward this year—regardless of the credit that he does or doesn't get in the process.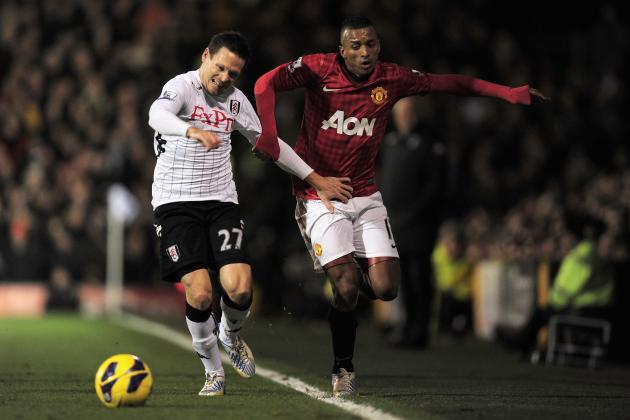 Jamie McDonald/Getty Images

Had Wayne Rooney not broken the deadlock in the 79th minute with his incredible curling effort past Mark Schwarzer, you get the feeling that United would have been very frustrated with the result.
The Fulham goalkeeper had a sensational match at the back, but even in spite of that, the Red Devils probably should have found the back of the net before that point.
Which is a positive for United, not a negative.
The fact that they were able to create chances as they have done all season and still break through for a goal when things just didn't seem to be falling their way is a great sign for the Red Devils, particularly with some title-defining fixtures awaiting them in the near future.
Least of which being a Champions League clash against Real Madrid—something they'll certainly need to be at their attacking best for.
Even without Robin van Persie firing and Shinji Kagawa even playing, United still managed to create plenty of chances and get all three points here. Imagine then what they can do when they do start to get those breaks and they do name their strongest possible team available.
That's how it's a positive for Manchester United.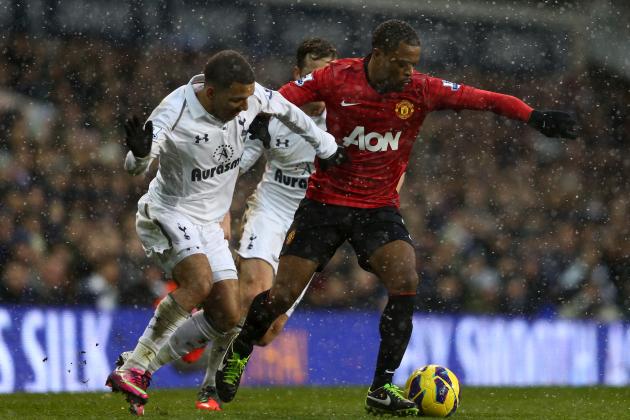 Clive Mason/Getty Images

Manchester United are slowly getting better defensively, with another clean sheet here a key example of their increased strength at the back.
It's not that they were never strong in defense and didn't have world-class defenders on hand; they were just making simple errors that continued to hurt them time and time again.
And whilst Fulham certainly had their chances here, the Red Devils' ability to keep them at bay was once again the difference and would no doubt have been a pleasant sight for United manager Sir Alex Ferguson.
United haven't conceded more than one goal since their Boxing Day clash against Newcastle United—some six league games ago now. Their 1.24 goals against per game is more than respectable, if not very strong, given they've nearly conceded the same amount of goals as most other top teams in the English Premier League.
Getting better defensively has been key to United's surge to the top of the table this year and will no doubt be key if they want to remain there in 2013.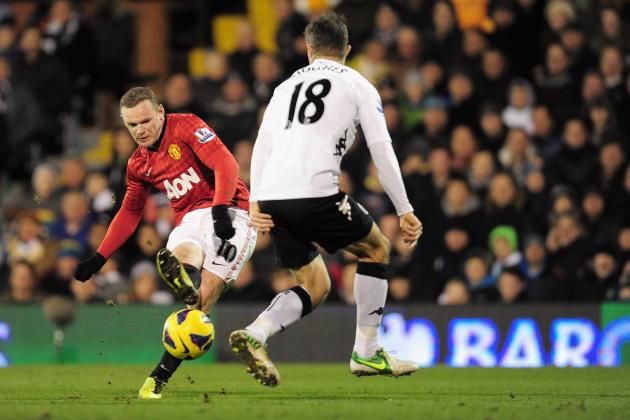 Jamie McDonald/Getty Images

Wayne Rooney's goal against Fulham was his 10th in as many matches for the Red Devils and it was truly one of the scariest and noteworthy of them all.
Not in the sense that it left you wondering how he scored, although it was a great goal.
More in the sense that, as Bleacher Report's Will Tidey put it, "an effortless swagger that suggests he's just getting started."
Whilst Robin van Persie and Javier Hernandez have attracted the vast majority of the headlines this season for United, Rooney has been somewhat of a constant attacking glue in the past few months and has been arguably the catalyst behind their strong lead on top of the competition ladder.
The England international has answered his critics well in the past few months and has more than proven his spot in the starting lineup every week, not that it was really ever in doubt.
And with Real Madrid looming, it's the perfect time for Rooney to be hitting a hot streak. As long as you're a United fan, that is.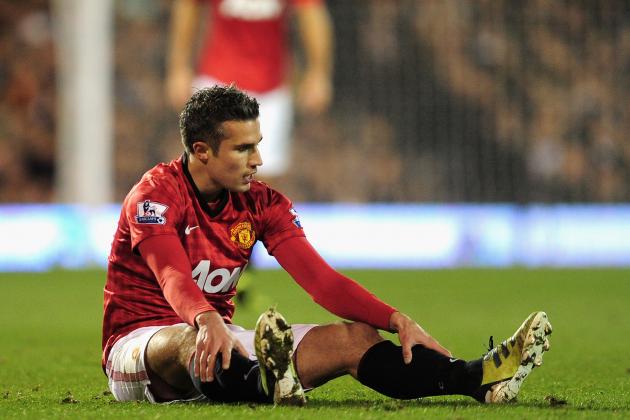 Jamie McDonald/Getty Images

Yet arguably the biggest positive of them all was the way that Manchester United attacked, scored and won against Fulham this weekend without Robin van Persie.
Sure, they've won without him before when he's been rested or only come on late as a substitute. But to see him play the full 90 minutes, have an off-night and still come away a winner for the Red Devils is a sight that will no doubt delight plenty of fans and one Scottish manager.
He was overshadowed on the night by Rooney somewhat ironically really, given the way in which the Dutchman has dominated the Red Devils attack this season.
But we have seen full well how capable Van Persie is of turning a game on it's head at any given point this year and just how good he can be in front of goal.
There is no worrying about RVP's attacking ability. Not in the slightest.
He will fire soon and is more than entitled to a night off. Especially if he bounces back in the middle of this Wayne Rooney hot-streak...
That really would be something.
What did you make of Manchester United's 1-0 victory this weekend?
Comment below or hit me up on Twitter: Follow @dantalintyre