WWE Worst of the Week: Tensai, Khali and More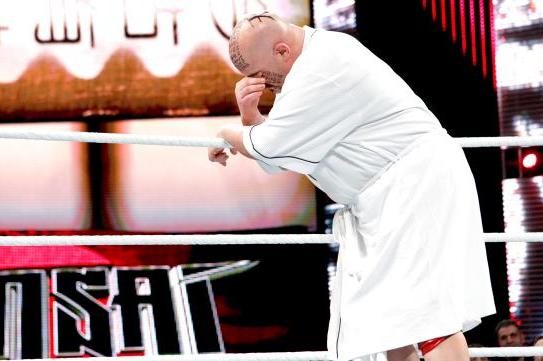 photo via wwe.com
Imagine for a minute that WWE Raw was a two hour show.
There would be no large men dancing in their undergarments, no nonsensical singing segments and no showgirl inspired diva matches.
Raw would have been a blast.
Heyman and McMahon had a segment for the ages, The Shield delivered a great beatdown and Cena even had a pretty good promo.
All was not well though in Las Vegas.
When the roulette wheel comes out, the odds are very high for some terrible TV.
This list takes a look back at the embarrassing, the awful and the downright idiotic moments of the past seven days in WWE. Here is the worst of the week for Jan. 27 - Feb 2.
Begin Slideshow

»
photo via wwe.com
Somehow watching The Great Khali sing was actually less painful than watching him wrestle.
Still, it's kind of mean spirited for WWE to keep putting him in comedy positions solely because he speaks terrible English.
The only funny part of this segment was Michael Cole apologizing for how terrible it was.
With Raw having some truly great moments, it just makes garbage like this even more frustrating.
Imagine a fan who may have heard about Punk and The Shield, and how WWE is doing some cool things these days. So, they turn on the TV and are greeted by Khali and Hornswoggle.
They may rightfully never return.
Couldn't the Raw Roulette have landed on a nice year long vacation for Hornswoggle and Khali instead?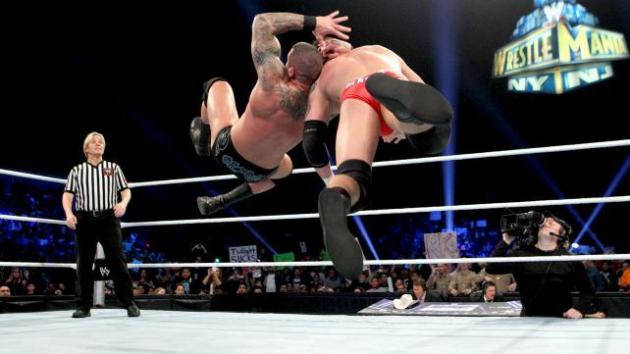 photo via wwe.com
It was not so long ago that Wade Barrett defeated Randy Orton cleanly on Raw.
WWE seems to have forgotten that it ever happened, and never wants us to talk about it again.
I made this complaint last week about Barrett and Sheamus fighting so often, but since October 28, we've seen Orton and Barrett fight each other eight times (six of them singles matches).
It seems every week if Barrett isn't fighting Orton, then he's fighting Sheamus. He also loses nearly every one of these matches, and he's the Intercontinental Champion!
Apparently neither one of those guys wants the belt.
If the champion can't defeat a rookie in his very first televised match, then it's understandable why Orton and Sheamus wouldn't want to be associated with the title.
At this point, The Bare Knuckle Brawler is starting to more closely resemble The Brooklyn Brawler than a main-eventer.
photo via wwe.com
Khali makes his second appearance on this week's list, and it's well-deserved.
What is WWE thinking by putting him in the Elimination Chamber? What are they thinking by continually bringing him out on TV every week?
Khali was never a good wrestler, but he can barely walk these days. He's the least mobile wrestler on the roster in years.
Does he owe WWE money or something? Seriously, just let this guy retire!
There are plenty of other wrestlers on the roster who could use this spot, but it's going to Khali. No fan actually thinks we're going to see Del Rio vs. Khali at WrestleMania.
Also, as an aside, how is beating the 3MB impressive for Booker T?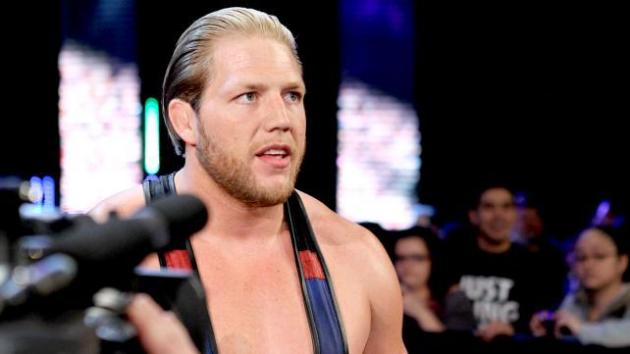 photo via wwe.com
It was great to see Chris Jericho back at The Royal Rumble, but his Raw return was not so hot.
Jack Swagger's return was even worse.
Jericho's first night back on TV, he got in the ring as if he had never left. There was no build towards it.
We didn't have to wait. It just happened, and half the match wasn't even televised due to a commercial break.
Jericho wasn't even mentioned until he was about to come out on Raw. It was pretty lousy hype for a future Hall of Famer.
On Smackdown, Swagger returned looking like he always did. The new look didn't even debut.
His first match back he struggled to beat Kofi Kingston. He would have been better off facing a few jobbers at first, and getting fans thinking he's upped his game.
With so much going on as the build to WrestleMania begins, it's understandable that some things are overlooked. But now, Swagger and Jericho returning already feels like old news.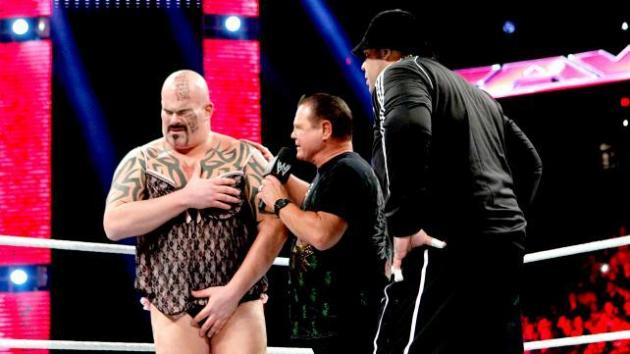 photo via wwe.com
How many comedy characters does WWE need?
Are Santino, Khali, Hornswoggle, Cody Rhodes, Damien Sandow, Titus O'Neil, Darren Young, Brodus Clay, Jinder Mahal, Heath Slater, and Drew McIntyre not enough?
Does Vince McMahon's insatiable thirst for bad humor have no end?
Due to WWE's PG programming these days, we can't see attractive women wearing lingerie anymore, but we do get to see see overweight sweaty men in them.
Not exactly a great trade off.
Poor Tensai, since his debut he's fallen from a guy with a main event push to wearing women's undergarments and dancing for Vince McMahon's amusement.
There's gotta be a lawsuit somewhere in there.
Well, that's all for this week. Agree? Disagree? What was your worst of the week? Sound off below!