UK Basketball: 4 Lessons John Calipari Must Learn from Struggles This Season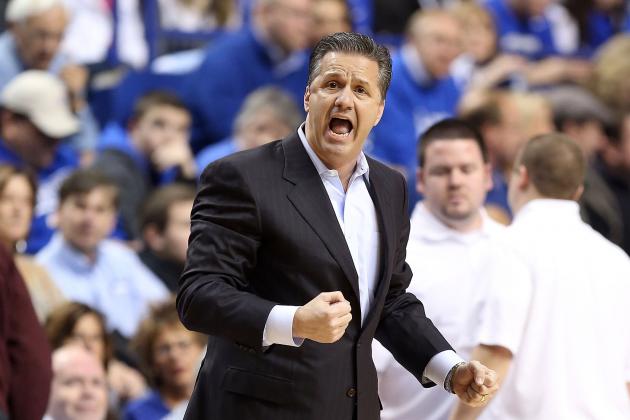 Andy Lyons/Getty Images

Fresh off of their impressive (and season-saving) win over Ole Miss, the Kentucky Wildcats gave the Big Blue Nation hope that they could return to their usual dominant form by March.

But this team is still young and has a lot of growing up left to do. For the Wildcats to continue to win consistently and beat tougher teams down the road, John Calipari must make sure that his squad continues to move past the road blocks they've encountered so far this season...and some of the ones that are still ahead of them.

The following are four lessons that Coach Cal must learn from the struggles that his team has faced this season.


All stats via ESPN.com
Begin Slideshow

»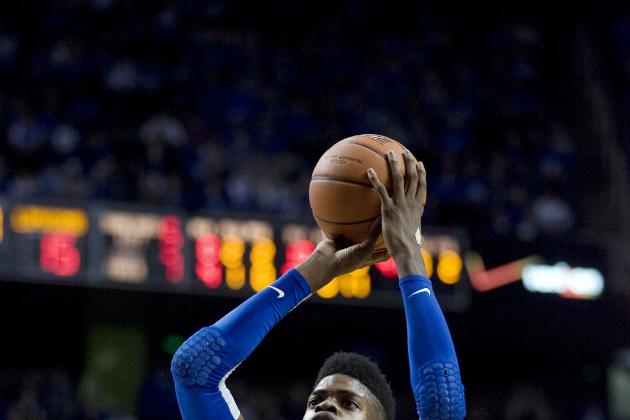 USA TODAY Sports Images

John Calipari has often said that he isn't too concerned about how his team shoots free throws (per Steve Weinberg, USA Today), but his team's struggles this season cannot be overlooked.

The Wildcats are a dreadful 64.3 percent from the line, often leaving more than enough points on the floor to have helped bring them close or even reverse the outcome of their six losses.
The most glaring example may be in their 80-77 loss against No. 3 Louisville on December 29. Kentucky was 11-of-23 from the charity stripe. Just a few more makes (which still would have left them with a terrible percentage) would have given the Wildcats the win.

The Wildcats' size underneath (and Archie Goodwin's propensity to fling himself into the lane) means they will spend more and more time at the line as the conference schedule wears on. Hopefully, Calipari has finally seen the light and is making free-throw shooting a greater priority.
Frederick Breedon/Getty Images

After his poor performance in Kentucky's 60-58 win over Vanderbilt back on January 11, John Calipari called out Kyle Wiltjer (per Jerry Tipton, Lexington Herald-Leader, via Kentuckysports.com).
He had spent most of last season being that goofy, lovable bench player that uploaded funny videos to YouTube and occasionally made some three-pointers. This year, however, his team needed a lot more from him, which wasn't happening.

But once Calipari lit a fire under him, Wiltjer stepped up, putting in extra hours in the gym, improving his post play and most importantly, improving his defense.

He may only be a sophomore, but Calipari may have just created not only an improved frontcourt player, but also a very good team leader to set an example for this young Wildcat squad.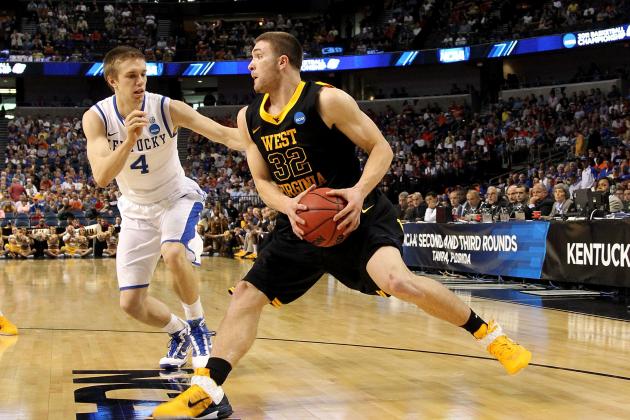 Mike Ehrmann/Getty Images

While I'm not one of those people that thinks Jon Hood is some sort of secret offensive weapon that is being kept on the bench, I do think that the kid's experience and drive to prove himself is an asset that can be utilized more.

When Kentucky got into serious foul trouble during the first half of their game against Ole Miss, Hood was forced into the rotation. He responded with eight solid minutes of play that included crashing the boards, playing good defense and making a very pretty assist.

Hood may not be the answer when the Cats need scoring, but he can definitely come in and help the younger players around him and contribute.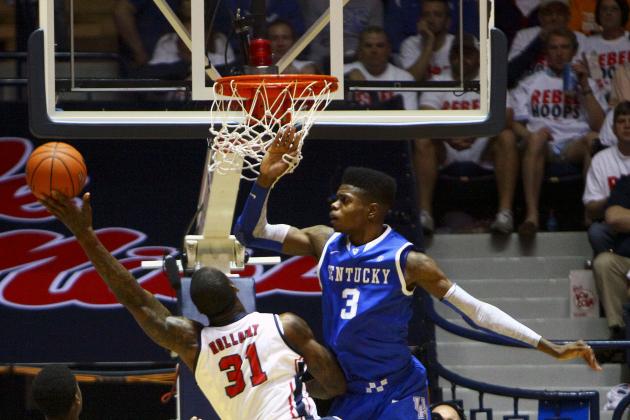 Spruce Derden-USA TODAY Sports

While Calipari has typically relied on the point guard to be the glue for his team, this group of Wildcats is Noel's.

Ryan Harrow has been playing much better as the season has progressed, but is still not very vocal or assertive on either end of the floor. Noel, on the other, has a motor that constantly runs, and he proved with his 12-block performance against Ole Miss that he may be as good or better of a defensive stopper than Anthony Davis.

He also plays incredibly smart basketball and is always getting in his teammates' ears with encouragement and instructions. If the Wildcats are going to make a run in the NCAA tournament, it will be with Noel leading the way.


Please feel free to leave a comment below. If you'd like to sing my praises or tell me how terrible I am more personally, I can also be found on Twitter.