Ranking the Los Angeles Angels' Best Minor League Prospects for 2013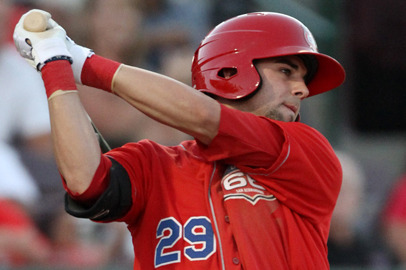 Will Kaleb Cowart or any other top Angels prospect contribute to the team's success in 2013?
The Los Angeles Angels' farm system aims to develop its young prospects into serviceable major league talent. Coming off the heels of Mike Trout's historic rookie campaign in 2012, the Angels will once again look to the minor leagues with the hopes of duplicate success.
With top prospects being shipped off in trades in 2012 and an already talent-heavy major league roster set for the upcoming season, anything the Angels can get out of their farm system will be seen by the team and its fans as a bonus.
Here are the top five Angels minor league prospects looking to make a name for themselves in 2013.
*Minor league stats courtesy of Baseball-Reference.com
Begin Slideshow

»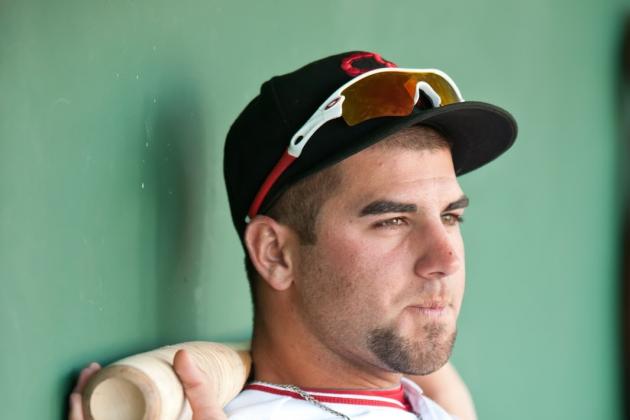 DOB: 6/2/1992 (Age: 20)
Bats/Throws: Switch/Right
Drafted: 2010, First Round, Pick 18
Switch-hitting third baseman Kaleb Cowart is currently the club's top minor league prospect. Cowart's triple-slash line while playing in 66 games for the Cedar Rapids Kernals last season was .293/.348/.479. Later in the year, he swapped clubs and posted .259/.366/426 in 69 games for the Inland Empire 66ers.
Although Cowart's batting average is pretty modest, his on-base and slugging percentages have raised eyebrows within the organization. On defense, Cowart's athleticism and sure-handedness on the hot corner combine to make him the Angels' most exciting young prospect.
It is not likely that the 20-year-old Cowart will make the 2013 major league roster, but his development (or lack thereof) will be a big factor in regards to whether or not the Angels re-sign Alberto Callaspo after he becomes a free agent in two years.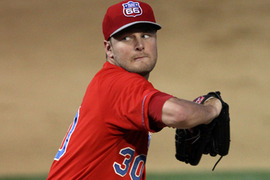 DOB: 9/5/1989 (Age: 23)
Throws: Left
Drafted: 2011, Third Round, Pick 104
Left-handed pitcher Nick Maronde might help solve some of the Angels' bullpen woes. The team suffered 22 blown saves and had a 3.97 ERA in 2012, ranking third worst in the AL.
Maronde's strengths include his deceptive left-handed delivery and his strike-throwing abilities. In 10 games as a starter for the High-A Inland Empire 66ers in 2012, Maronde went 3-1 with a 1.82 ERA. In seven games as a starter at Double-A Arkansas, he had a 3-2 record with a 3.34 ERA. His walks per nine innings are low enough to make him a desirable relief option for the Angels.
His fastball is regularly clocked in the low-90s, and his slider in the low-80s. Maronde briefly saw major league action in 2012 at the back end of the September bullpen. Expect him to make the Opening Day roster in 2013.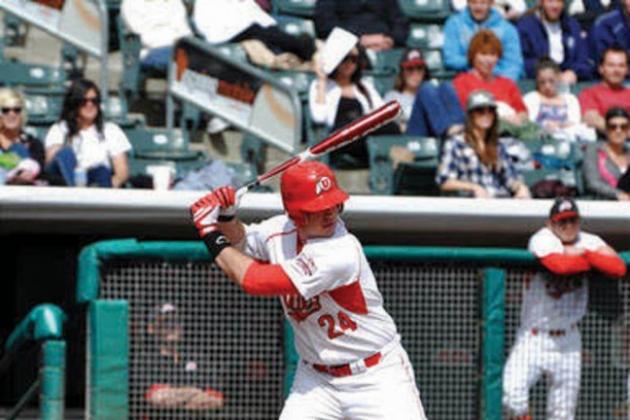 DOB: 1/5/1990 (Age: 22)
Bats/Throws: Right/Right
Drafted: 2011, First Round, Pick 17
First baseman C.J. Cron was heralded as the top power hitter in the 2011 draft. In his first two years in the minors, the 6'4", 235-pound 22-year-old has not disappointed. In 129 games with the High-A Inland Empire 66ers, Cron swatted 27 homers with 123 RBI while posting an impressive .516 slugging percentage.
His slow feet and limited mobility on defense make him somewhat of a liability in the field. Needless to say, Cron is definitely a bat-first prospect.
With Albert Pujols currently on the bag for the Angels, Cron may have to settle for pinch hitting duties early in his major league career.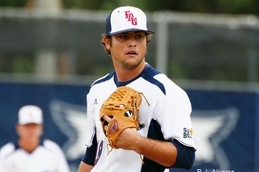 DOB: 6/8/1991 (Age:21)
Throws: Right
Drafted: 2012, Third Round, Pick 114
With no picks in the first two rounds, R.J. Alvarez was the Angels' top selection in the 2012 draft at No. 114. Alvarez has a dynamic fastball that can climb up to 100 mph and a better-than-average slider. His command can be shaky at times, though, due to an unorthodox delivery.
In 23 games as a reliever for the Low-A Cedar Rapids Kernels, Alvarez posted a 3.29 ERA in 27.1 innings pitched. His strikeouts per nine innings were high at 12.5, but so too were his walks per nine innings at 3.6.
Alvarez is a low-risk, high-reward prospect that the Angels should keep a close eye on in 2013.
DOB: 8/13/1991 (Age: 21)
Bats/Throws: Right/Right
Drafted: 2009, First Round, Pick 24
Drafted one spot ahead of Mike Trout in the first round of the 2009 draft, outfielder Randal Grichuk has a lot to live up to. His triple-slash line of .298/.335/.488 last year indicates that he is a solid contact hitter. His 16 home runs and 18 stolen bases in 135 games hint at a power and speed combination that could one day be very valuable to the Angels.
As an outfielder, Grichuk has serviceable speed matched with a strong throwing arm. The biggest concern going forward for the 21-year-old Grichuk is his durability. He suffered multiple wrist injuries in 2010 and injured both knees in 2011.
Having struck gold already in the 2009 draft with Trout, the Angels can bide their time in developing Grichuk into an MLB-ready outfielder.