Rating the USMNT Players Against Canada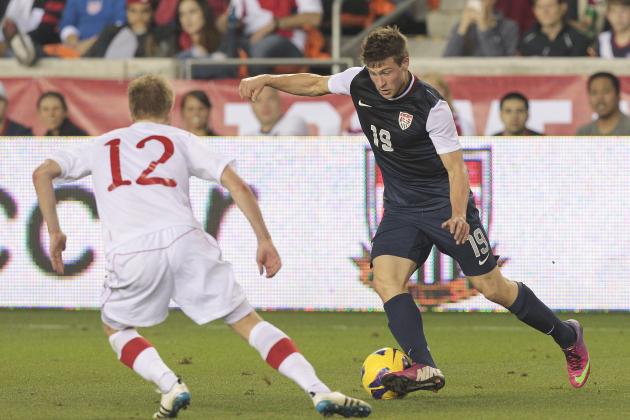 Bob Levey/Getty Images

The United States men's national team ended its annual January camp on Tuesday night playing to a 0-0 draw against neighbor Canada.
The game was a chance for many fringe USMNT players to earn their way into the full squad when the U.S. opens up the final round of World Cup qualifying next month.
Here's how they did.
Begin Slideshow

»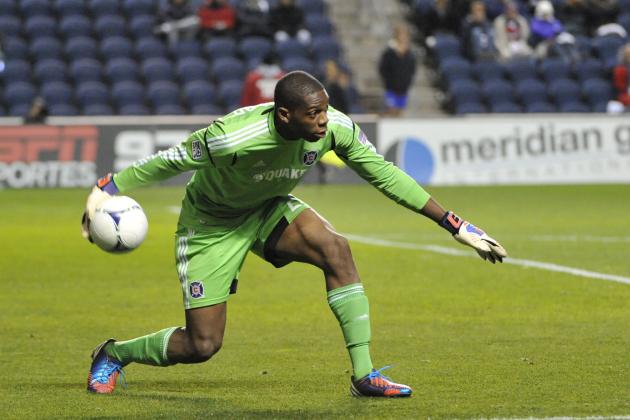 David Banks/Getty Images

Other than parrying away a dangerous shot by Dwayne De Rosario early in the first half, Sean Johnson had little to do on Tuesday.
He made the one save he needed to.
Grade: 5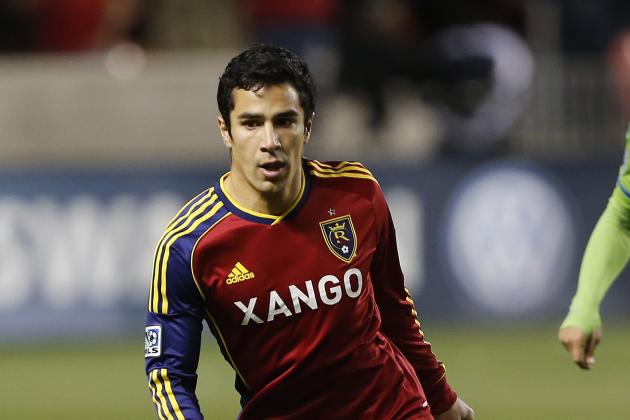 George Frey/Getty Images

Tony Beltran did a nice job getting wide on the right flank in the first half and was involved in a couple of nice combinations. He served the ball in twice to Chris Wondolowski in the box, but nothing came of either attempt.
Beltran was replaced at the half as Brad Evans was pushed to the right-back position.
Grade: 5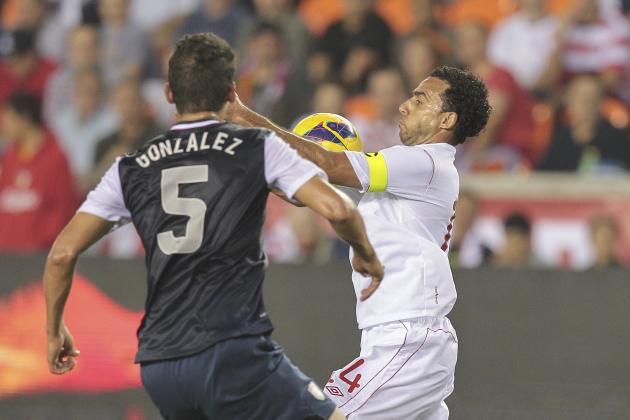 Bob Levey/Getty Images

Omar Gonzalez was one of the few bright spots for the USMNT on Tuesday. While he wasn't tested defensively, he didn't make any bad mistakes in possession as U.S. center-backs over the years have been prone to.
Gonzalez, along with Matt Besler, were forced to play too much long ball in the first half, but that was due to the U.S. central midfielders not making themselves more available. Plus, Gonzalez's danger on set pieces was obvious.
Grade: 6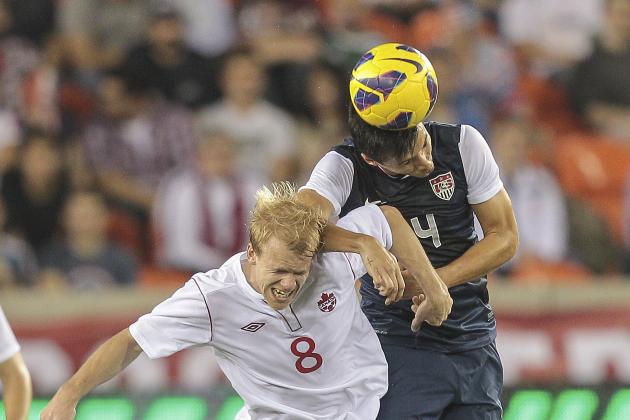 Bob Levey/Getty Images

Just like Omar Gonzalez, it's difficult to give Matt Besler a full grade just because the Canadian attack did little to test him.
Just before halftime, one of the U.S.' only sequences of combination play started when Besler made a 60-yard pass to a wide open Graham Zusi.
Grade: 5.5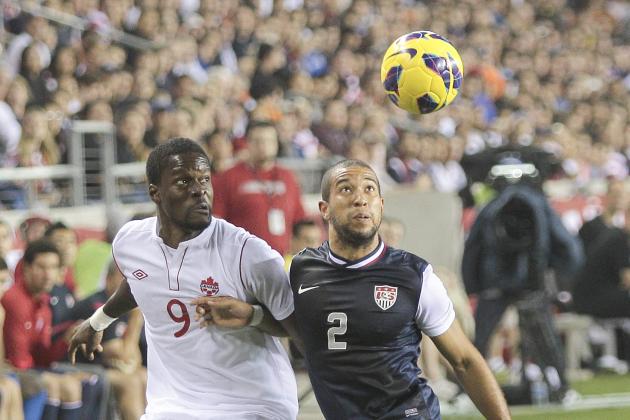 Bob Levey/Getty Images

Justin Morrow, like the rest of the U.S. back line, had little to do defensively on Tuesday.
He got involved in one attack in the first half with Brad Davis to earn a corner, but other than that, was largely uninvolved. This was even more disappointing considering that the U.S. desperately needed some help from their outside backs going forward to break down a Canadian defense that was packing it in.
Grade: 4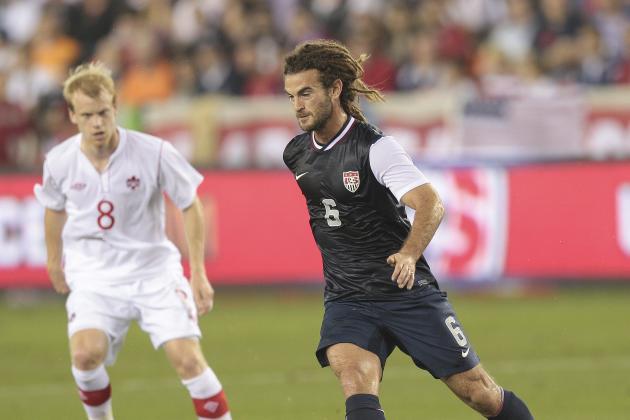 Bob Levey/Getty Images

Kyle Beckerman didn't do anything to hurt his stock on Tuesday night, but he didn't do much to improve it either.
The disparity between a player like Beckerman and Michael Bradley was so obvious on Tuesday night that it was painful to watch. Beckerman's lack of creativity in the back was a big reason the U.S. attack couldn't get started. He also did not offer his center-backs the best angles to build possession.
Grade: 4.5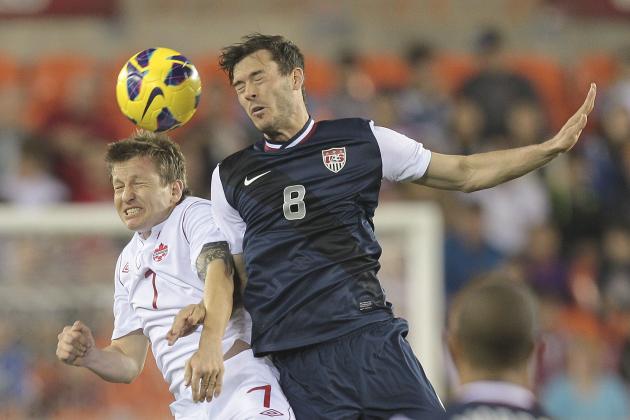 Bob Levey/Getty Images

Brad Evans should honestly get two grades for his performance on Tuesday night.
As a center midfielder in the first half, his lack of creativity stifled the U.S. attack. Other than one nice ball wide to Brad Davis, Evans offered little out of the midfield.
Moving to right-back in the second half, Evans was more effective, making a couple of good combination plays and getting off at least two decent services into the Canadian penalty area.
Grade: 4.5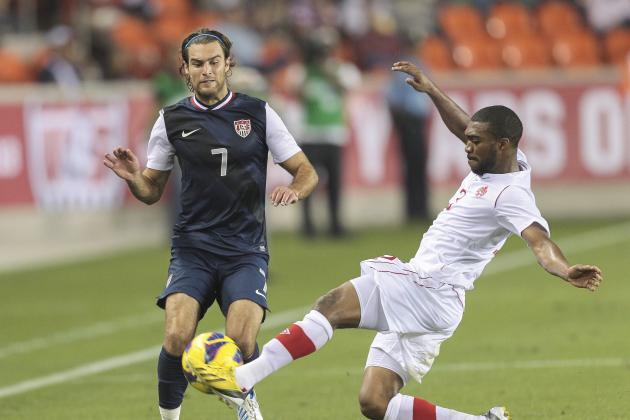 Bob Levey/Getty Images

Considering Graham Zusi's performances in 2012 for both club and country, one expected a much more dominating performance out of the Sporting KC midfielder.
Zusi was involved in a few nice combination sequences and did get off a couple of nice services, but this was definitely not a performance to remember.
Those USMNT fans who have been boasting that Zusi gives the U.S. as much out wide as Landon Donovan have been left with a lot to think about.
Grade: 5.5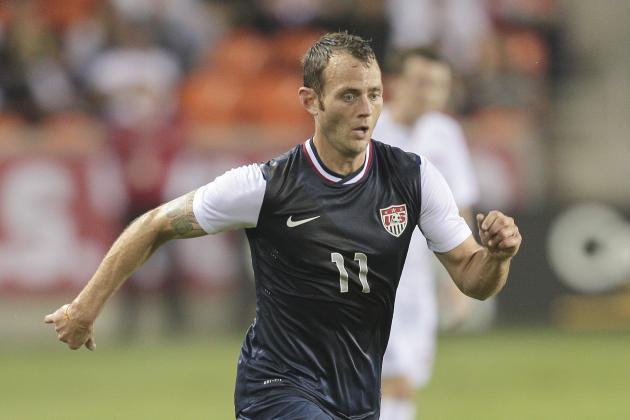 Bob Levey/Getty Images

Brad Davis, at 31 years old, may have just earned his last cap with the USMNT. For years, MLS fans have been saying that Davis, given the chance, would be a solid international.
Davis' performance on Tuesday night didn't do much to prove that argument.
Davis had a couple of nice combinations, but looked to have the jitters early in the match. His vaunted set piece ability was missing and his impact on the game was limited.
Grade: 5.5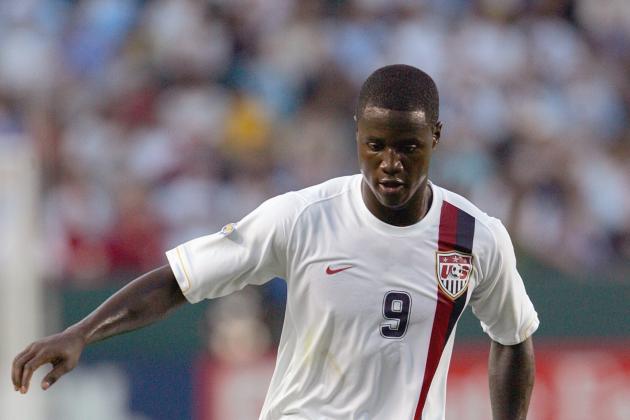 Stephen Dunn/Getty Images

Eddie Johnson, who has played with the USMNT out wide recently, got the start up top.
EJ was active and almost got on the end of a couple of services, but overall did not have an impressive game.
For the U.S., it appears his usefulness with the full squad will continue to be out wide where he can go at players and serve the ball into the box.
Grade: 5.5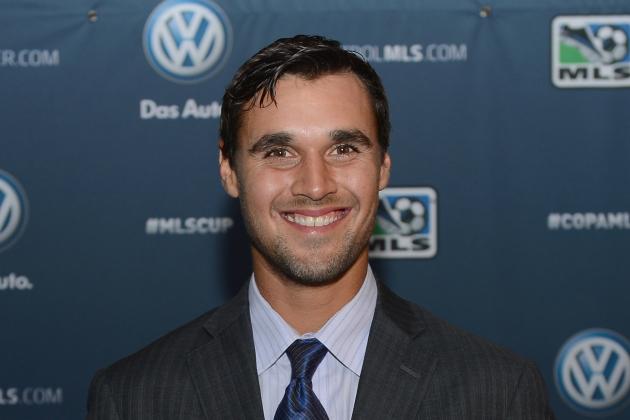 Harry How/Getty Images

It's not fair to judge a player based on only one half of football, but after several disappointing performances in past January camps and the 2011 Gold Cup, it's safe to say Chris Wondolowski's international career should be over.
Wondo was taken off at halftime after struggling to do anything with a number of balls served into him. That included one attempt by Wondo which resulted in one of the ugliest bicycle kicks in recent memory.
It remains a mystery why the man who scored 27 goals in MLS in 2012 can't convert that goal-scoring ability to the international level, but it is now clear that he cannot.
Grade: 3.5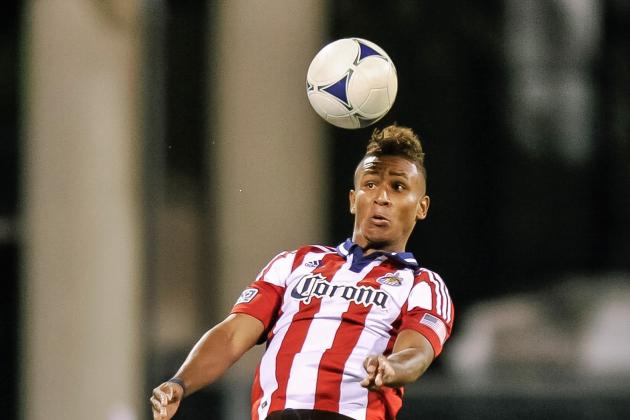 Jamie Sabau/Getty Images

Juan Agudelo was one of the few bright spots for the U.S. on Tuesday night. Although Agudelo only played the final 25 minutes, he looked like one of the few U.S. players with something to prove.
He was a constant thorn in the side of the Canadian defense, drawing two yellow cards and two dangerous set-piece opportunities just outside the Canadian box. On two separate occasions, Agudelo would have been in on goal had he not been dragged down.
Grade: 6.5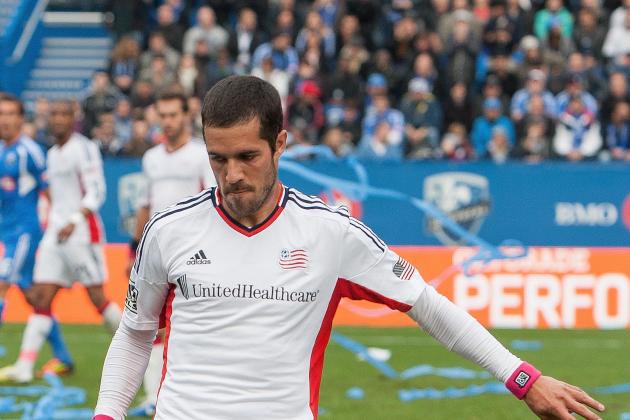 Francois Laplante/FreestylePhoto/Getty Images

Benny Feilhaber's introduction into the game at halftime brought more creativity out of the U.S. midfield, but not enough to win the game.
Feilhaber has a level of creativity that few American players do, but he also wasted some of the U.S.' best chances on the night with a series of dreadful free kicks.
Grade: 5.5
USA TODAY Sports

Alfredo Morales didn't come into the match until the last 15 minutes.
He had little to do. But he was on one late opportunity for Canada and thrown down to the ground like he wasn't even there.
Grade: 3.5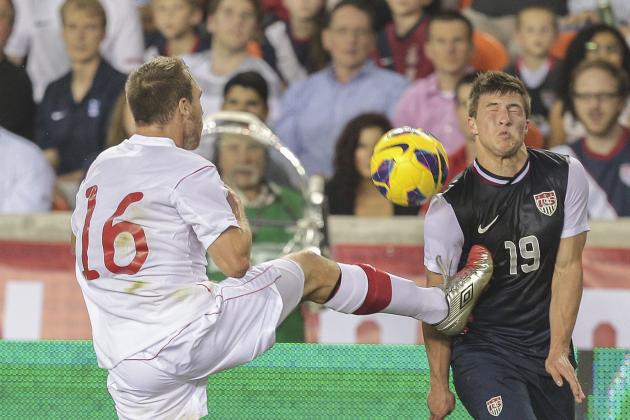 Bob Levey/Getty Images

Josh Gatt's performance on Tuesday night was a mixed bag.
While he looked explosive on the dribble and went at the Canadian defense on a number of occasions, his efforts resulted in little. He looked unwilling to use his left foot and repeatedly dribbled into traffic losing possession.
Grade: 5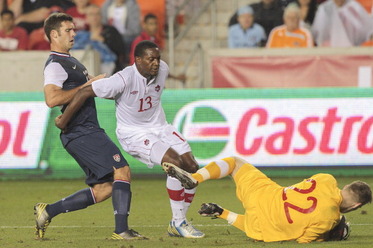 Bob Levey/Getty Images

Will Bruin entered the game late and had little time to make an impact.
Grade: 4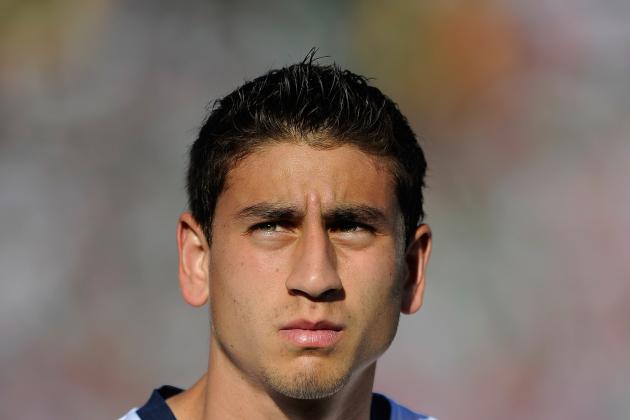 Kevork Djansezian/Getty Images

It was a disappointing performance for Alejandro Bedoya who once looked like he had a promising USMNT career. After a club revival this fall with Helsingborg, Bedoya earned his way into the January camp.
However, when Bedoya came on for the final 25 minutes, he did not impact the game.
Grade: 4
Follow me on Twitter @AmerTouchline
Follow me on Facebook www.facebook.com/AmericanTouchline