A lot of dogs can bark the bark, but only at the Puppy Bowl do we learn which dogs can also walk the walk.
This year's annual show promises to be jam-packed with so much adorable it will eventually hurt. Seriously, there will be so much fluffy you might die. As if that weren't enough, there will also be hedgehogs as cheerleaders and kittens performing the halftime show.
Amazing, I know.
The Puppy Bowl is always a blast, and please remember that all of these critters are up for adoption and could use a good home.
It's not just entertainment—it's also for a good cause. Here's all the information you need so you don't miss a single cute moment.
When: Sunday, Feb. 3, at 3 p.m. ET
Watch: Animal Planet
The Starting Lineup
Name
Sex
Age
Breed

Arlo

Male
10 weeks
Labrador Retriever/Collie mix
Aurora
Female
10 weeks
Siberian Husky/Retriever mix
Biscuit
Female
12 weeks

Puerto

Rican

Sato

Blitz
Female
11 weeks
Terrier mix
Butterscotch
Female
12 weeks

Puerto

Rican

Sato

Chestnut
Male
Nine weeks
Labrador Retriever/Australian Shepherd mix
Copper
Male
Nine weeks
Dachshund/English Pit Bull mix
Daffodil
Female
11 weeks
Chow Chow/Labrador Retriever mix
Daisy
Female
12 weeks
Yorkshire Terrier
Eli
Male
10 weeks
German Shepherd/Pit Bull mix
Fitz
Male
10 weeks

Catahoula

mix
Harry
Male
12 weeks
Chocolate Dachshund Smooth
Jenny
Female
13 weeks
Pit Bull/Hound mix
Juniper
Female
12 weeks
Great Pyrenees

Koda

Male
16 weeks

Catahoula

/Boston Terrier mix
Lenny
Male
12 weeks

Catahoula

Leopard Dog mix
Magnolia
Female
11 weeks
Chow Chow/Labrador Retriever mix

Nala

Female
Eight weeks
Japanese Chin
Pearl
Female
Nine weeks
Australian

Catahoula

/Labrador Retriever mix
Sally
Female
12 weeks
Dachshund/Basset Hound mix
Shadow
Male
Nine weeks

Catahoula

/Labrador Retriever mix

Simba

Male
Eight weeks
Japanese Chin

Trinka

Female
10 weeks
Schnauzer/Beagle mix
Tuck
Male
10 weeks
German Shepherd/Pit mix
Winston
Male
Nine weeks
Miniature

Pinscher

Willis
Female
16 weeks
Long-haired Chihuahua mix
For pictures of all the pups in action, be sure to check out this Today.com slideshow.
Last Year's Recap
Aberdeen got robbed. You score four times and don't win Most Valuable Puppy? C'mon!
Predictions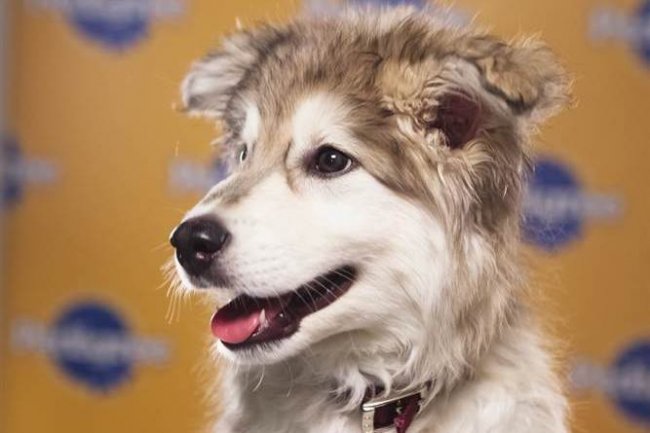 Yes, I'm going to make predictions.
Two early pups to keep an eye on are Willis and Koda, who at four months old have a major advantage in experience. Aurora, Chestnut, Daffodil and Tuck all look like spry and playful puppies who could make a run at this year's Most Valuable Puppy Award.
And Eli just looks wise, man. I feel like he's an old soul.
But my money is on Blitz, pictured in the cover photo of this article. For one, her name is Blitz, which should instantly put fear in her opponents. For another, look at her confidence—how she holds her head up high when being photographed.
She is not to be denied.
But really, we're all winners at the Puppy Bowl, because darn it all if it isn't the most adorable event of the year. Enjoy.