Philadelphia Eagles: 7 Ways to Improve the Secondary for 2013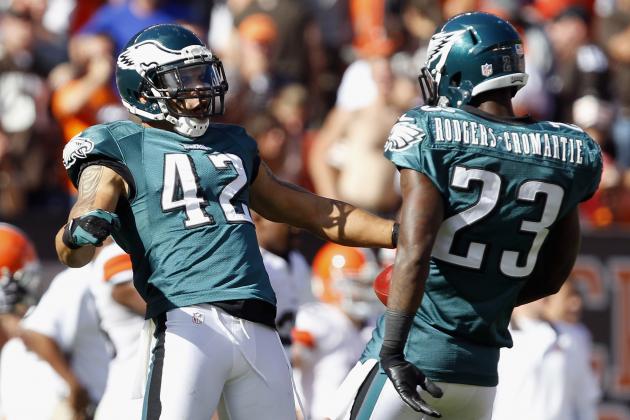 Matt Sullivan/Getty Images

The Philadelphia Eagles headed into 2012 expecting the secondary to be a strong suit. After all, the organization had signed Nnamdi Asomugha to a five-year deal and traded for Pro Bowl corner Dominique Rodgers-Cromartie.
The defensive line was expected to be one of the more formidable units in the league, and coordinator Juan Castillo was entering his second year with the team.
The plan backfired, though, when the line failed to generate pressure on the opposing quarterbacks. Andy Reid fired Castillo midseason and handed the job to defensive backs coach Todd Bowles, who was awful in his brief stint.
The Eagles can't possibly expect to compete with the same group in '13. The NFC East boasts three Pro Bowl quarterbacks and a talented group of receivers. Chip Kelly's Eagles will need to make some changes to compete on the defensive side of the football.
It's doubtful the team can go from being a bottom-three unit to stellar in one season. But the following seven moves could at least lead to some improvement.
Begin Slideshow

»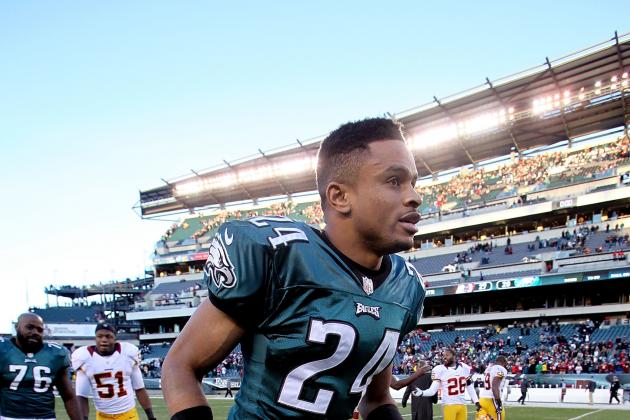 Alex Trautwig/Getty Images

Nnamdi Asomugha is due to make $15 million in 2013, which is a lot to pay for even the game's best corner. But Asomugha is at best an average corner at this point in his career.
He's going to need to take a pay reduction to stay with the Philadelphia Eagles. It's going to have to be a significant reduction, maybe one that pays Asomugha just $5 million or so per season.
After all, this is a corner that allowed one of the worst passer ratings in the NFL in '12. But the new defensive coordinator will likely want to keep Asomugha to bring out the best in him. That's not a bad move, as long as he's not paid like a Pro Bowler.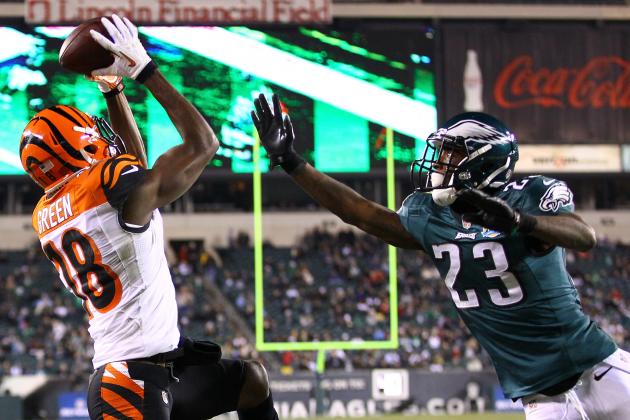 Al Bello/Getty Images

If the Philadelphia Eagles want to improve their secondary, it doesn't make much sense to allow their best corner to walk, does it?
Factor in that Dominique Rodgers-Cromartie is just 26 years old and has a Pro Bowl on his resume, and he could be an asset. But too many times he has struggled to stay focused on the field. DRC represented the Eagles on the whole in 2012, as he was supremely talented but lacked discipline and focus.
Letting him walk will save the Eagles significant cap room. He's probably going to command an annual figure around $8-10 million per year for five years. That's a lot of money to pay for a corner that plays when he feels like it.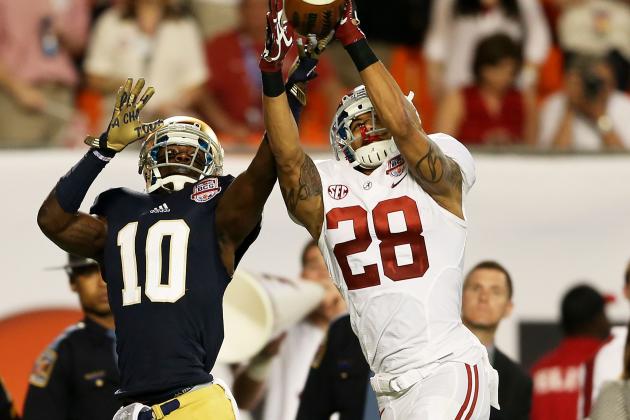 Streeter Lecka/Getty Images

Dee Milliner from the University of Alabama is the player the Philadelphia Eagles should target in the upcoming draft.
The Eagles have the fourth overall pick. Andy Reid will likely take Luke Joeckel to add to his Kansas City Chiefs. That means the Eagles can target the draft's top corner. Milliner is projected to go anywhere from the fourth to 10th overall pick, so there's a good chance the team could even trade down a couple of spots and select him.
Milliner had a strong BCS National Championship Game performance for the Tide, and he should be a top player on this defense for the next decade.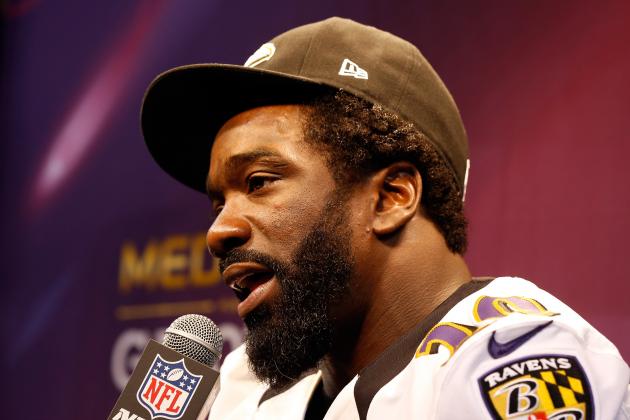 Scott Halleran/Getty Images

Ed Reed has seemingly flirted with retirement every offseason for the last five years. The most recent reports, though, say he is coming back in 2013.
Reed's current deal with the Baltimore Ravens is set to expire, and he may not be back with the team.
Reed is a nine-time Pro Bowler, five-time AP First-Team All-Pro and three-time NFL interception leader. His credentials speak for themselves. What he would bring to the Philadelphia Eagles is the ball-hawking skills to instantly improve the Eagles secondary.
The 34-year-old Reed (35 by next season) wouldn't get more than a one- or two-year deal. But the Eagles have no reason not to be calling Reed.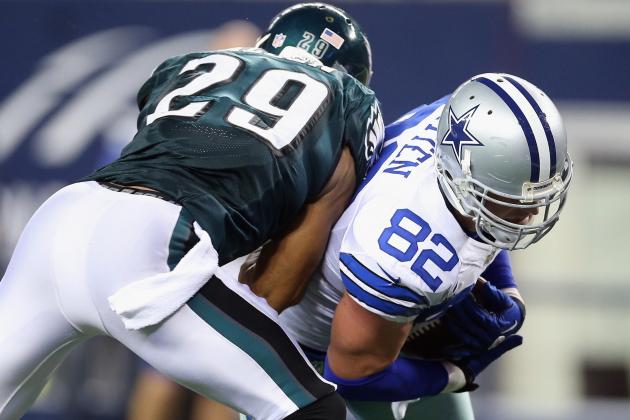 Ronald Martinez/Getty Images

If the Philadelphia Eagles want Nate Allen to return as a backup, that's fine. But he's not a good enough player to start for the fourth year in a row.
Allen showed promise as a rookie, recording three interceptions in his first three NFL games. Then he tore his patellar tendon and struggled through the injury for 2011 as well. He just wasn't as effective in '12 when he returned.
Meanwhile, Kurt Coleman is just overmatched at the NFL level. He can't tackle well, he's poor in pass coverage and he really shouldn't be seeing any snaps.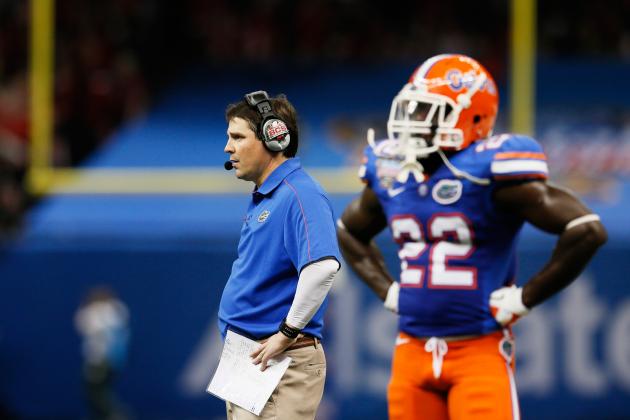 Kevin C. Cox/Getty Images

Howie Roseman allowed Brian Dawkins and Quintin Mikell to both walk in free agency. He spent mid-round draft picks on players like Macho Harris, Nate Allen and Jaiquawn Jarrett, none of whom panned out. And his attempts at signing veterans like O.J. Atogwe and Marlin Jackson failed.
The Philadelphia Eagles need to spend at least a second- or third-round pick on a safety, a player that can be groomed for the future. Even trading down to the middle of the first round and selecting a top safety wouldn't be a bad move.
Stephen Dunn/Getty Images

I already mentioned that the Philadelphia Eagles shouldn't re-sign Dominique Rodgers-Cromartie. He's not worth the money the team would have to pay.
There are a handful of other top-notch corners hitting free agency such as Sam Shields, Sean Smith, Brent Grimes and Aqib Talib, to name a few. The Eagles already tried their hand with signing a big-name corner like Nnamdi Asomugha, and that backfired.
Signing a big-name corner means committing about $10 million annually to a corner. It's wiser for the Eagles to try their hand in the draft, especially since the NFL's new collective bargaining agreement limits what rookies can make.