Kentucky Basketball: Midseason Report Cards for the Wildcats' Freshmen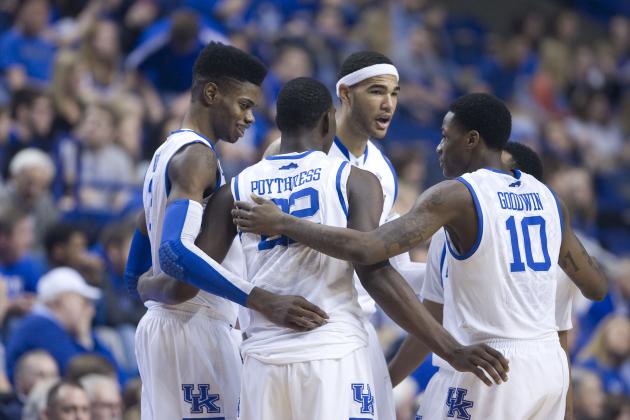 Mark Zerof-USA TODAY Sports

It has been a tumultuous season for the Kentucky basketball freshmen. With their 87-74 win over No. 16 Ole Miss, the Wildcats have shown they are capable of hanging with tournament teams.
As it stands, however, John Calipari's squad still has work to do.
He has relied on four freshmen to lead his young team, and the season has gone as one might expect when teenagers are relied upon to lead a college basketball team.
Talented as they are, these inexperienced Wildcats have shown immaturity and a lack of poise, even in home games.
The win at Ole Miss was a giant step in the right direction. However, these freshmen haven't always built on quality wins, evident in their Jan. 22 loss at Alabama.
Are they the freshmen we expected this season? Probably not.
Can they be the freshmen we expected? Absolutely.
Here are my midseason grades for the four freshmen Wildcats.
All statistics via ESPN.com
Begin Slideshow

»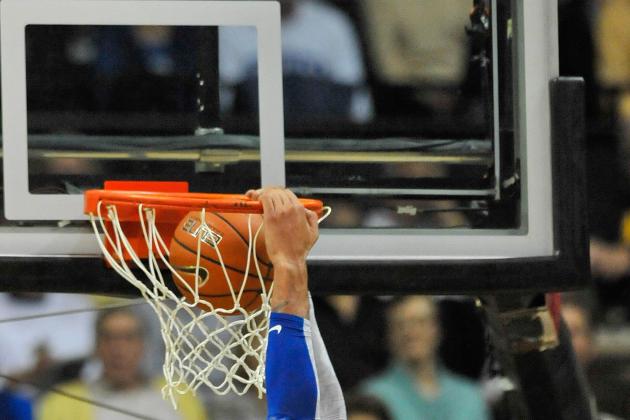 USA TODAY Sports

Before a knee injury that has kept him out of the last four Kentucky games, Willie Cauley-Stein was improving at an alarming rate.
Cauley-Stein's expectations to start this year were slim. He was expected to be a bench player behind top recruit Nerlens Noel.
But WCS has started. He's taken minutes from Noel.
And, if the game against Ole Miss was any indication, his absence hurts the Wildcats' interior defense. When Noel is in foul trouble, Kentucky needs Cauley-Stein.
That wasn't expected to be the case, which makes WCS a pleasant surprise this year. His horrid foul shooting (36.1 percent) is negated by his constant energy each game.
Grade: B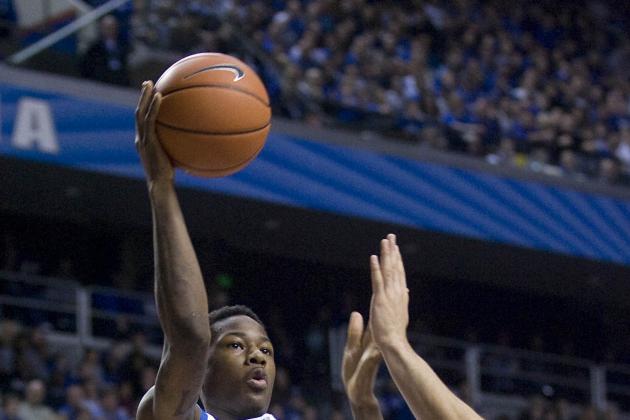 Mark Zerof-USA TODAY Sports

Kentucky needs Archie Goodwin and his scoring capabilities.
There are setbacks that come with his innate ability to get to the rim, however.
For one, Goodwin makes awful decisions. He'll shoot too early in a possession. He'll turn the ball over after a reckless drive to the basket.
His talent still shines through on occasion, even with his inexperience.
Unfortunately, Goodwin has been more erratic than stable this year.
Grade: C-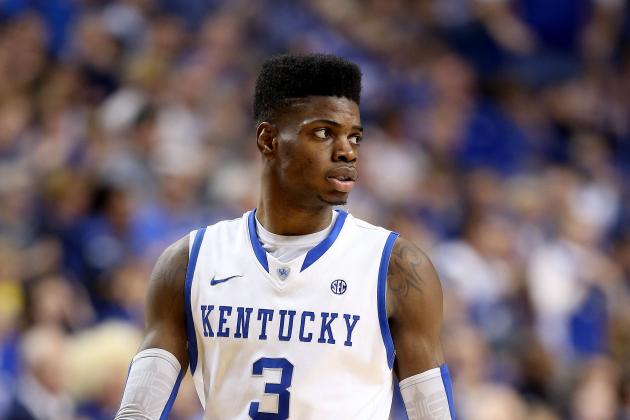 Andy Lyons/Getty Images

Nerlens Noel has been everything he was hyped up to be.
He was touted as a better defensive prospect than Anthony Davis, and after 11 blocks at Ole Miss (five of which came when he had four fouls), that much is clear.
Noel set a school record with that mark. Davis' highest block total in one game? Eight.
After 20 games, Davis had 93 blocks. Noel has 94. Davis had 32 steals. Noel has 47.
Statistics don't tell the whole story, but they are telling. Noel is up to snuff on defense.
On offense, Noel struggles, and that is where his comparison to Davis falls apart. Davis had a smooth shooting stroke. Noel has no such smoothness to his offensive game.
For now, Big Blue Nation should be satisfied with Noel's defensive player of the year-caliber game.
Grade: B+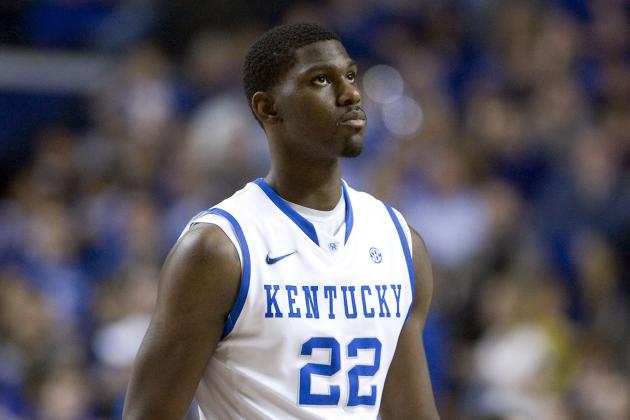 Mark Zerof-USA TODAY Sports

Like Archie Goodwin, Alex Poythress tussles with inconsistency on a nightly basis.
In the last two games, Poythress has been more of the "beast" that Kentucky needs him to be. He's scored 35 points on 12-of-18 shooting along with 19 rebounds.
His size and explosiveness are a matchup nightmare for teams, and he needs to take advantage.
To be frank, Poythress simply needs to shoot more. He averages just seven shots per game, despite shooting 62.4 percent from the floor and 47.4 percent from beyond the arc.
If Poythress would break out of his reluctant shell, Kentucky would be a much better team.
Grade: B-