The 5 Biggest Questions Dale Earnhardt Jr. Faces in 2013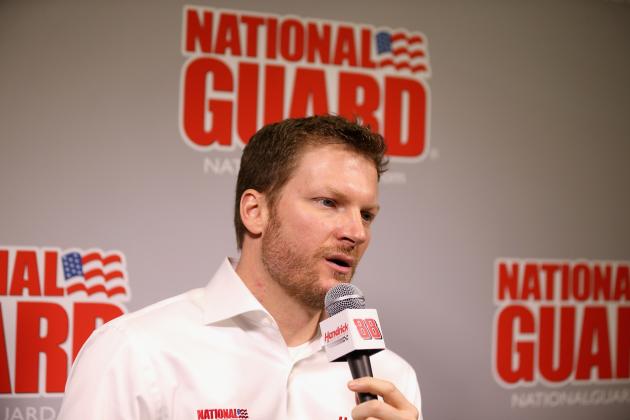 Streeter Lecka/Getty Images

Dale Earnhardt Jr. can't be pleased with missing last year's opportunity.
After concussions prematurely halted his run in last year's Chase for the Sprint Cup, Earnhardt Jr. and his No. 88 team at Hendrick Motorsports enter the year looking to make up for lost time in 2013. But after possibly missing their best chance at a title in 2012, they're going to be looking at a lot of questions this year.
Forget the fact that Earnhardt Jr. has yet to drive a full season since his concussions, or the 13 races that remain unsponsored for his car. There are bigger issues at play for the fan favorite and media magnet.
Begin Slideshow

»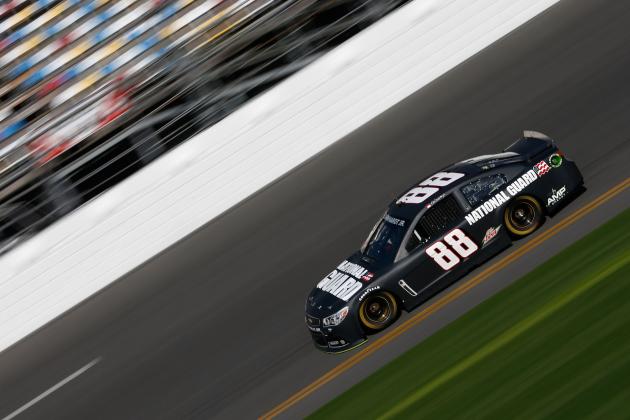 Chris Trotman/Getty Images

Earnhardt Jr. admitted to reporters to being "the most embarrassed (he'd) ever been" after causing an accident in Daytona testing earlier this month that claimed a dozen cars (h/t USA Today). The cars in question are the new Gen-6 models, designed to look more like their street counterparts, and debuting this year.
But he learned—or, perhaps, taught the rest of the field—a lesson the hard way: Bumpers no longer line up between different manufacturers anymore, meaning the bump-drafting and two-car tandems common in superspeedway races won't work so well between Chevrolet and Ford, as when Earnhardt Jr. bumped Marcos Ambrose.
The new cars also have stability issues to be worked out, meaning that he'll need to get accustomed just like the rest of the field. But how quickly will he?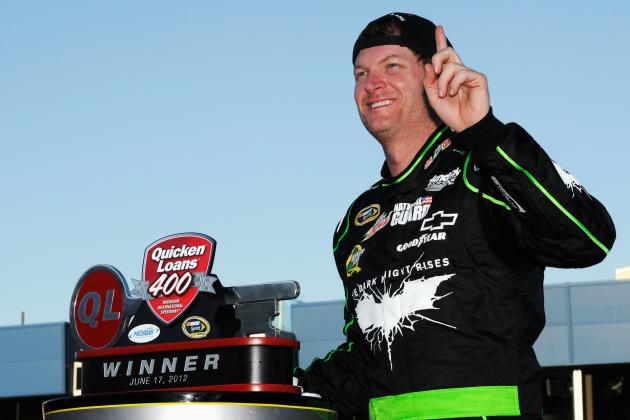 John Harrelson/Getty Images

Earnhardt Jr. scored a popular victory at Michigan last June, his only win of the year. But that's not enough to win a championship in the Chase era, when the only driver to win with fewer than five race victories was Kurt Busch in the inaugural season.
That was also his first win in four years.
While Earnhardt Jr. scored 20 top-10s, his best year since joining Hendrick Motorsports and fifth-best among all drivers in that statistic, five of the top seven drivers had three race wins or more. NASCAR finally has its system of rewarding victories over consistency, but it's at Earnhardt Jr.'s expense.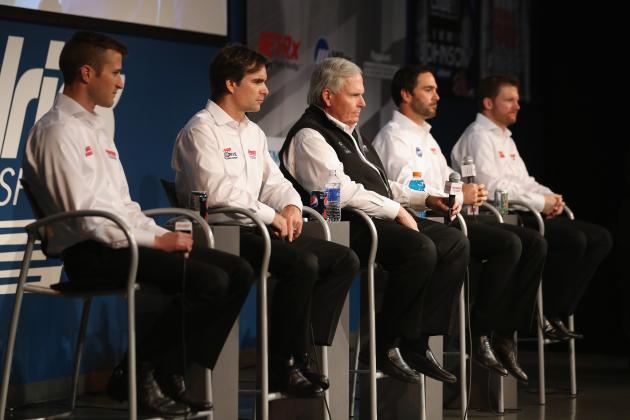 Streeter Lecka/Getty Images

All four Hendrick drivers made the Chase last year, with Jimmie Johnson and Kasey Kahne coming home third and fourth and Jeff Gordon rounding out the top 10. Earnhardt Jr., after a pair of concussions, fell to a distant 12th in the standings.
If Gordon is the past, Johnson the present and Kahne the future, the question is what role Earnhardt Jr. serves.
It's difficult to have multiple cars contending for the championship, even for top teams, like when Roush Racing put all five of its cars in the 2005 Chase and failed to win with any of them. So what happens if Earnhardt Jr. can't become the undisputed No. 1?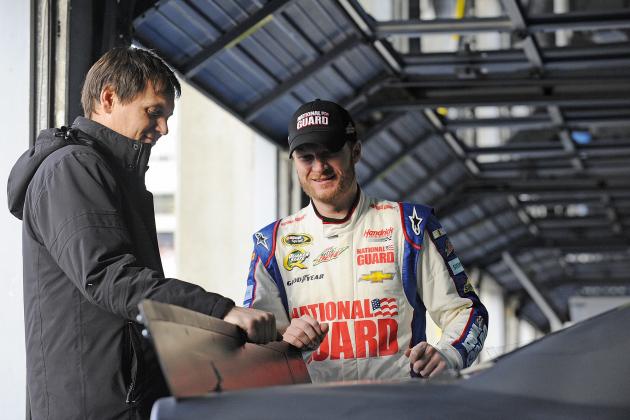 Jared C. Tilton/Getty Images

Hendrick is well-known for its prowess in the pits and behind the scenes, and Letarte is one of the top crew chiefs in the garage. In 2007, he led Jeff Gordon to 30 top-10s in 36 starts, as well as a 5.1 average finish in the Chase races.
By all accounts, he's clicked well with Earnhardt Jr. over the past two years, to the tune of 32 top-10s and a pair of Chase appearances.
But Letarte only has one more win than Earnhardt Jr. himself over the two years prior—at Texas with Gordon in 2009. And when both driver and crew chief struggle to win races in the Chase era that's all about victories, there are still questions that need to be answered.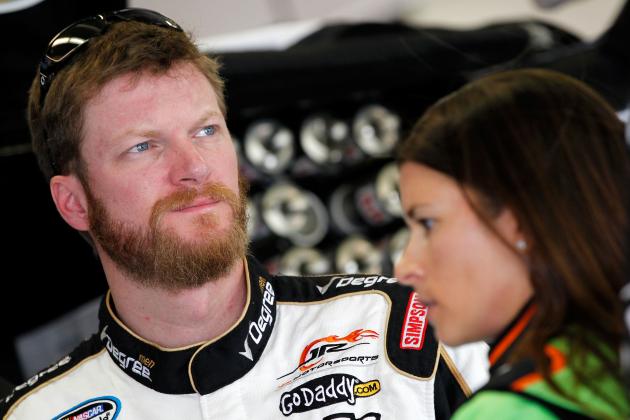 Tyler Barrick/Getty Images

The sport's most popular driver by a landslide has had a stranglehold on that award since 2003, tying Bill Elliott's 1991-2000 run for the longest streak of all time.
But Earnhardt Jr. brought his strongest competition for the award yet into the sport himself by luring Danica Patrick into a limited Nationwide schedule in 2010.
Patrick just made it to the big time full-time, earning a promotion to Stewart-Haas Racing for the full 36-race Sprint Cup schedule this year. She won last year's Most Popular Driver Award in Nationwide and has a chance at winning the same award in cup racing.
Let the real race begin.
For more from Christopher Leone, follow @christopherlion on Twitter.