Arsenal to Host Liverpool Wednesday: Preview and Predictions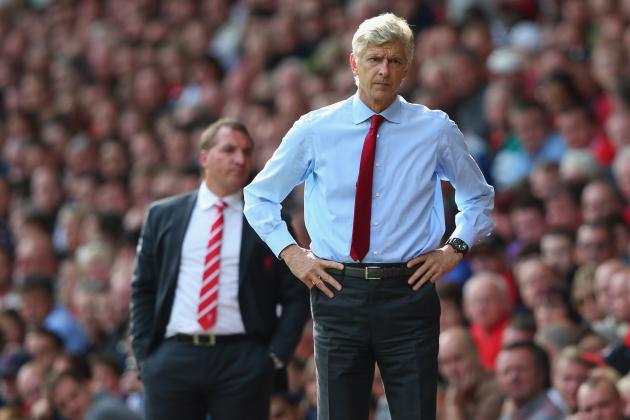 Alex Livesey/Getty Images

Arsenal will take on Liverpool Wednesday in a showdown of two clubs who have had a rocky season thus far.
Separated by just one win and three points in the league table, this is a crucial game for both sides. If Liverpool wins, it will move closer to one of the four Champions League spots. If Arsenal wins, it will jump ahead of Everton (provided the Toffees lose to or draw with West Brom) and closer to Tottenham in fourth.
But if either club loses, it will be another blow to Champions League aspirations.
The matchup at Emirates Stadium will surely be a hot and fiery one, considering what has happened to both sides in the past few weeks.
With that in mind, here are five reasons why you should watch.
Begin Slideshow

»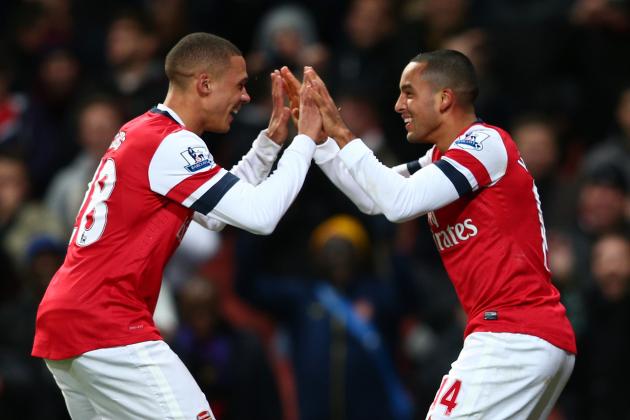 Clive Mason/Getty Images

Momentum is such an important feeling in sports. It's the fuel that drives teams to play their best in big games and win championships.
For Arsenal, it can be proud to say it has a little bit of momentum going into the clash with Liverpool. Having scored eight goals in the past two games, the Gunners' confidence is rising.
It also doesn't hurt that the Gunners know they beat Liverpool at Anfield earlier this season. They know they can beat the Reds, and the game is at the friendly confines of Emirates Stadium, which can only be advantage to Arsenal.
Momentum is also important to Liverpool. But since the club lost to Oldham last week, any momentum and confidence they had is gone. That loss was like running straight into a brick wall.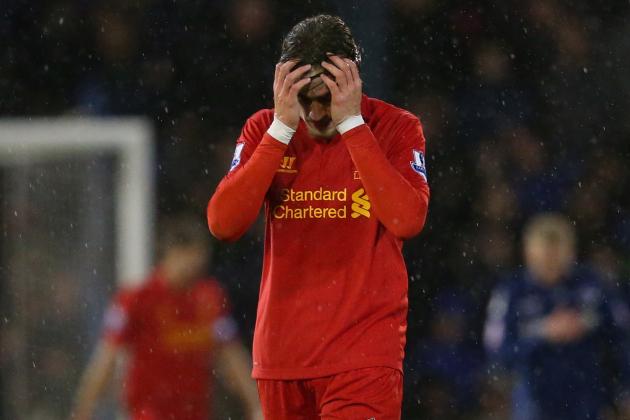 Alex Livesey/Getty Images

If there's one reason for Arsenal to be wary of Liverpool, it's the fact that the Merseyside club were just bounced from the FA Cup by none other than Oldham from League One.
Fans of the Gunners would be able to laugh heartily at this huge stumble, but Bradford City's triumph over Arsenal in the Capital One Cup trumps any loss Liverpool has had this season. So for that, Gooners will have to be quiet.
But the fact remains that losing to Oldham is unacceptable for a club as big as Liverpool. The Reds will most likely come to Emirates Stadium with a point to prove. This team is angry.
If Arsenal plays the first 45 minutes like it usually does—lethargic, slow and with no spirit—it will be flattened by a flock of rampaging footballers in Liverpool kits. Arsenal has to come out of the locker room expecting maximum energy from the opponent right from the first whistle.
If the Gunners aren't careful, they and their fans could be treated to a serious whipping.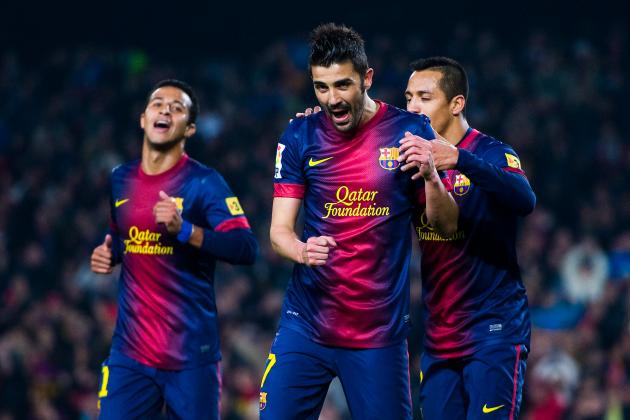 David Ramos/Getty Images

I don't know if you've heard, but the January transfer window closes on Thursday.
The game against Liverpool will at least be able to distract both sides from the many transfer rumors swirling around the clubs for a couple hours.
For Arsenal, it's the prospect of David Villa possibly joining the club, among other names.
In Liverpool's case, it's Inter Milan's Philippe Coutinho who appears to be close to joining the Premier League club.
How the clubs play amid these giant distractions a day before the window closes still remains to be seen.
If both clubs are lucky, they'll play each other with a completely new name that wasn't there in their first matchup of the season, in which Arsenal came away with a 2-0 win.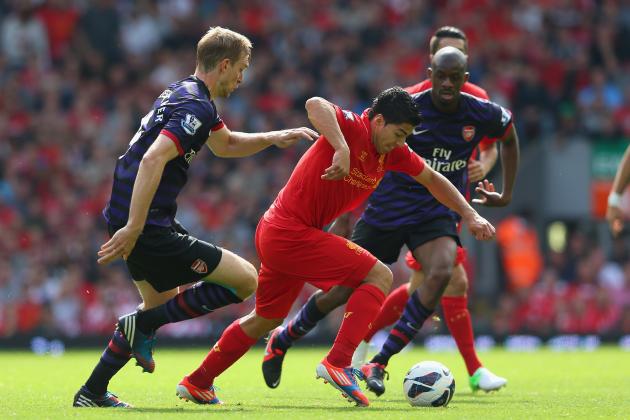 Alex Livesey/Getty Images

Luis Suarez is a thorn in the side of every single team in the top flight. The man is as talented and dangerous as anyone.
And it doesn't matter if he's busy diving and cheating. He needs to be accounted for at all times.
It will be interesting to see how Per Mertesacker and either Laurent Koscielny or Thomas Vermaelen deal with the Uruguayan. Considering his ability to accelerate, Mertesacker will have to be attached to him the entire game. The German certainly won't be able to catch him if he slips behind the defense.
Just imagine Mertesacker trying to catch up to Suarez. Nope, that wouldn't end well.
With Arsenal's habit of losing defensive focus at the most important times, it's not too much to expect Suarez doing a bit of back line shredding.
There's one thing the Gunners must remember on defense: Discipline.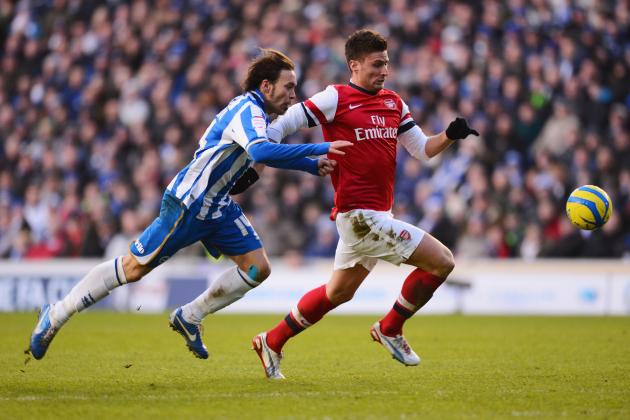 Mike Hewitt/Getty Images

Olivier Giroud is coming off a four-goal week. Can he keep it up? Will he be able to score against a big club in an important game?
Or will he set up his teammates?
Will Liverpool's Jamie Carragher and Martin Skrtel be able to cope with Giroud's ability to win a ball in mid-air? Their jobs will be much different compared to Mertesacker's and Vermaelen's in that they won't have to chase down a quick and speedy striker. Giroud isn't going to run away from anybody.
No, Carragher and Skrtel will be in for a day of banging in the box. They're going to have to be physical with the Frenchman.
This will be a rough, yet exciting matchup to watch on Wednesday.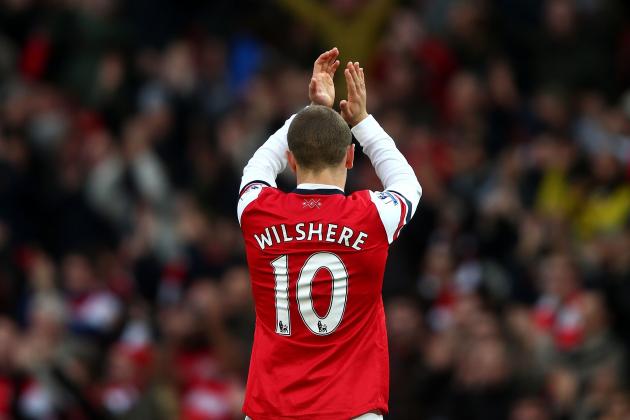 Clive Rose/Getty Images

This will be a tough game. Not only will there be goals, there will be a lot of goals.
The fans will certainly get their money's worth. Giroud will keep scoring, as will Jack Wilshere and Theo Walcott. Lukas Podolski will collect two assists.
Suarez will definitely be a threat and will thump one in. Daniel Sturridge will, as well, but those two won't be enough.
Arsenal will come away victorious after they hold off Liverpool 3-2.
Hit me up on Twitter @Lingberg2000