WWE Royal Rumble Results: Ranking the Most Impressive Rumble Match Performances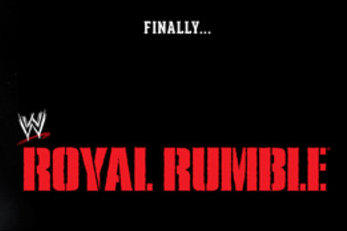 Photo Courtesy WWE
On Sunday, the 26th annual Royal Rumble match took place. By now, we all know that Dolph Ziggler entered at No. 1, and John Cena won the whole thing. But there were 30 Superstars in the match.

So how do we rank the performances in such a chaotic match? Simple: time in the Rumble, number of eliminations, and memorable moments.

So here are the five best Royal Rumble performances from this past Sunday.
Begin Slideshow

»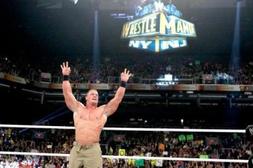 Photo Courtesy WWE
Like him or hate him, John Cena is your 2013 Royal Rumble winner. Just winning the Royal Rumble is enough to land Cena on the "best performances" list.

Cena entered as No. 19 and eliminated four wrestlers. His four eliminations was second only to Sheamus and Ryback, who eliminated five each, and tied him with Cody Rhodes, who Cena himself eliminated.

Now, John Cena is likely going to face The Rock at WrestleMania XXIX in a rematch of last year's "Once in a Lifetime" dream match between the two. But that's for another article...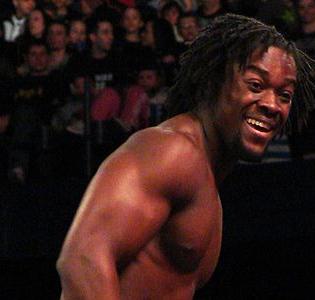 Photo Courtesy WWE
Kofi Kingston earned the No. 4 spot due to his innovative way of staying alive in the Royal Rumble match.
Sure to be considered for a Slammy Award, Kofi Kingston's chair-hopping allowed him to stay alive in the match, however briefly.

This part of the match will be shown likely for years to come in Royal Rumble preview videos, and for that, Kofi Kingston deserves to be on this list.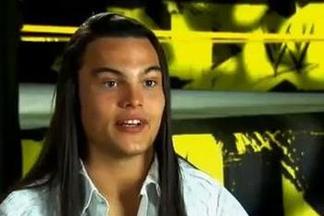 Photo Courtesy WWE
Bo Dallas made the most of his main-roster debut at the Royal Rumble. The NXT star won an 8-man tournament at the first-ever Royal Rumble Fanfest to qualify. And he didn't waste the chance.

The son of Irwin R. Shyster, Bo Dallas looked good in the Rumble match. He lasted more than 20 minutes and eliminated WWE Intercontinental Champion Wade Barrett, who then took out his frustrations by eliminating and "punishing" Dallas.

Still, for someone who never had been on WWE TV, Bo Dallas made as good a first impression as one could hope.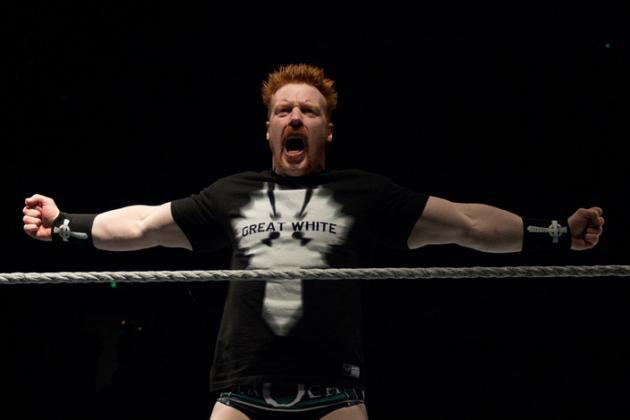 Photo Courtesy WWE
Sheamus, by any definition, had a great Royal Rumble. The only thing he didn't do was win.

Sheamus eliminated five other wrestlers, including Dolph Ziggler, Titus O'Neil, David Otunga, Brodus Clay and Jinder Mahal. Outside Ziggler, he didn't really have a signature elimination, but he did tie for most eliminations with Ryback, who would eliminate Sheamus.

Sheamus would enter at the No. 11 spot and last until the final three, only outlasted by Ryback and John Cena. He came tantalizingly close to attaining back-to-back Royal Rumble victories, a feat only accomplished by Hulk Hogan, Shawn Michaels and Stone Cold Steve Austin.

In all, Sheamus had a very good Royal Rumble.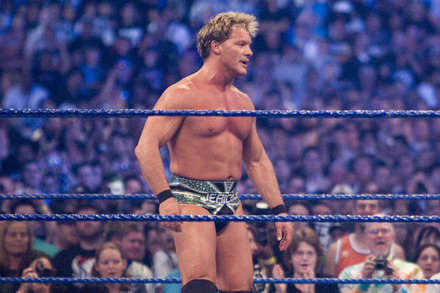 Photo Courtesy WWE
Chris Jericho, in this writer's humble opinion, stole the show at the Royal Rumble.

Jericho entered No. 2, right after Dolph Ziggler, and the crowd was ecstatic. Chris Jericho eliminated two wrestlers, which isn't incredibly impressive in and of itself. But he lasted slightly under 48 minutes and was on a roll for nearly the whole match.

He was eliminated 25th by Ziggler but was arguably the best part of the entire Royal Rumble match.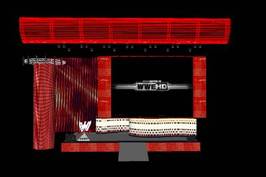 So who else should be on this list, or who should be off of it? What do you think?